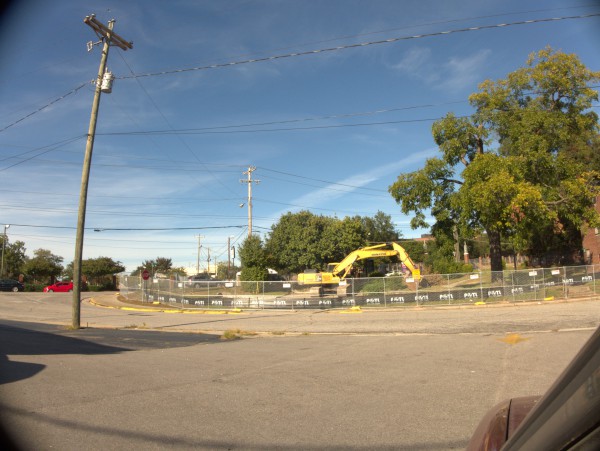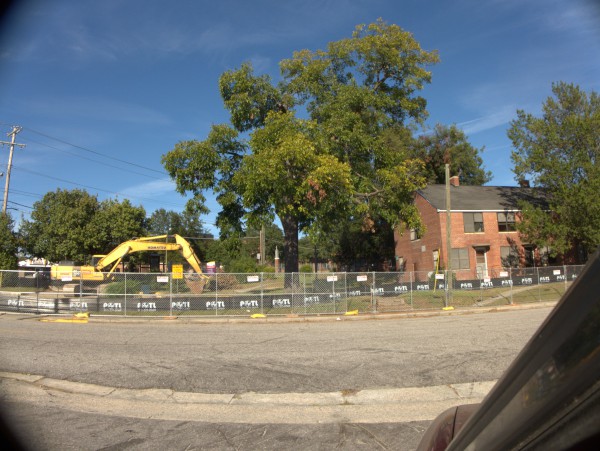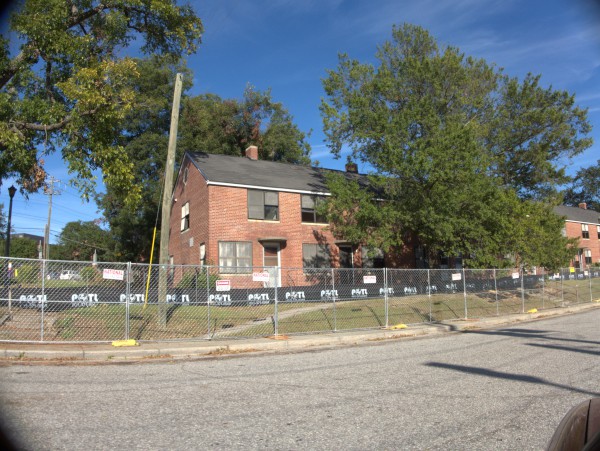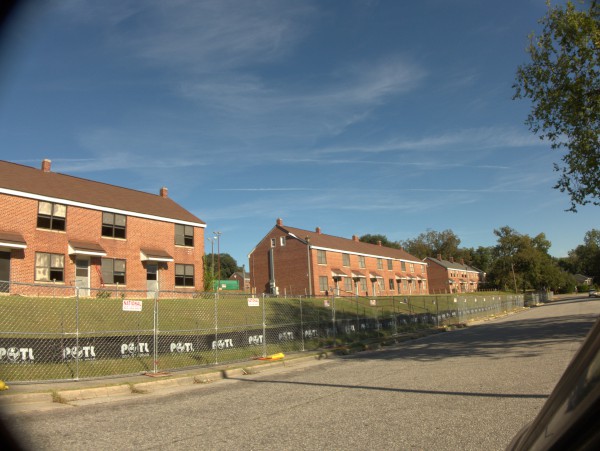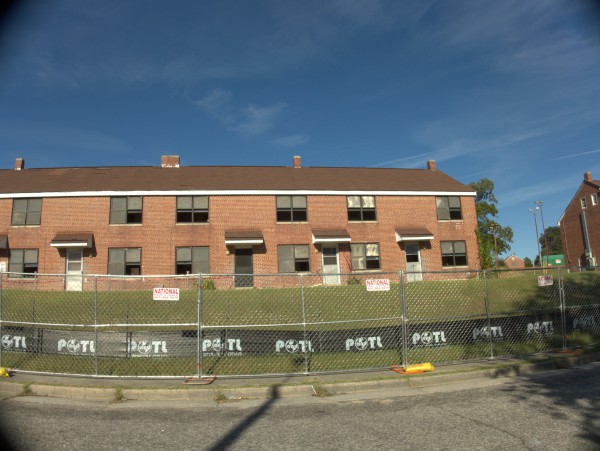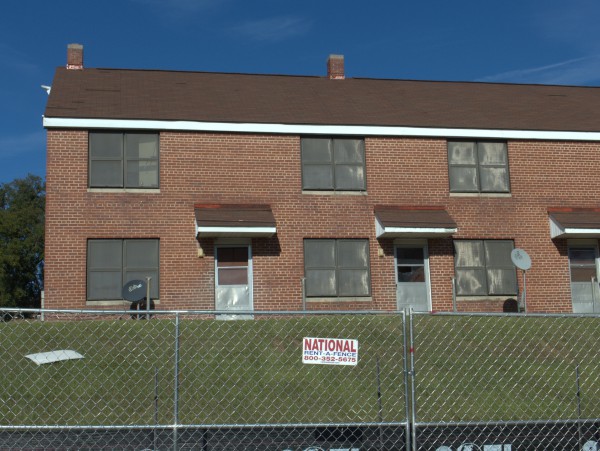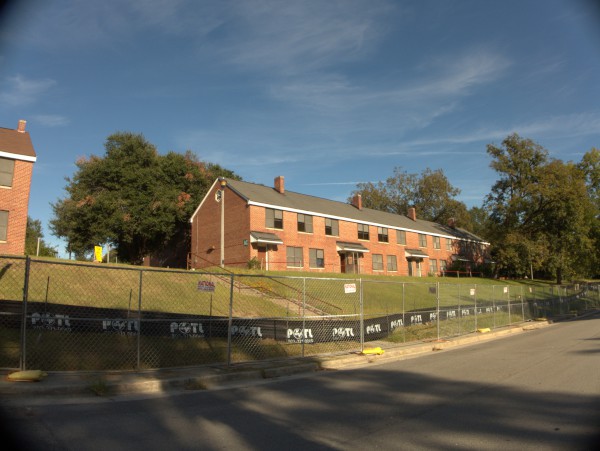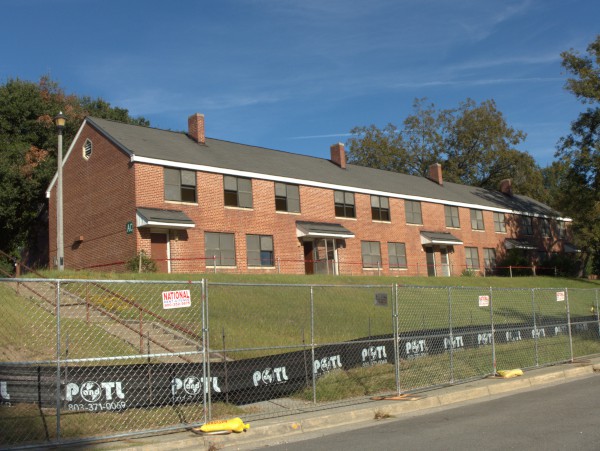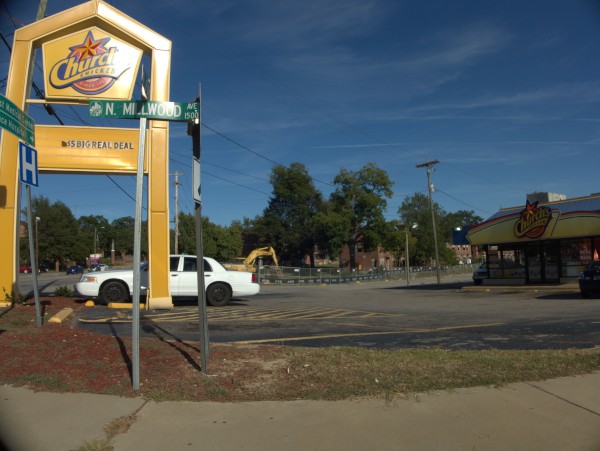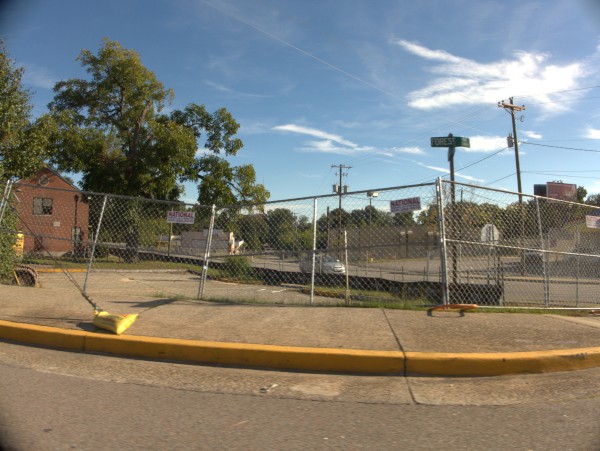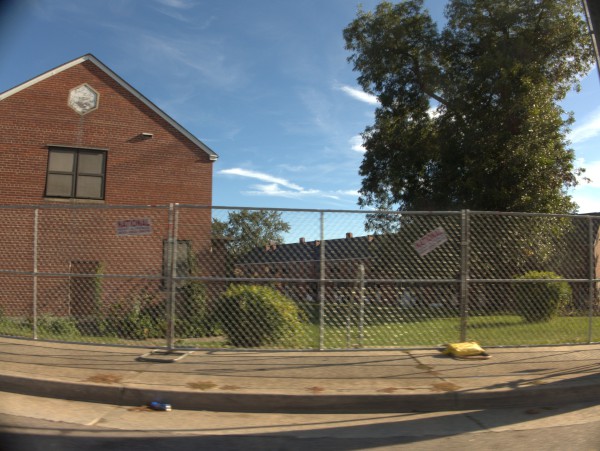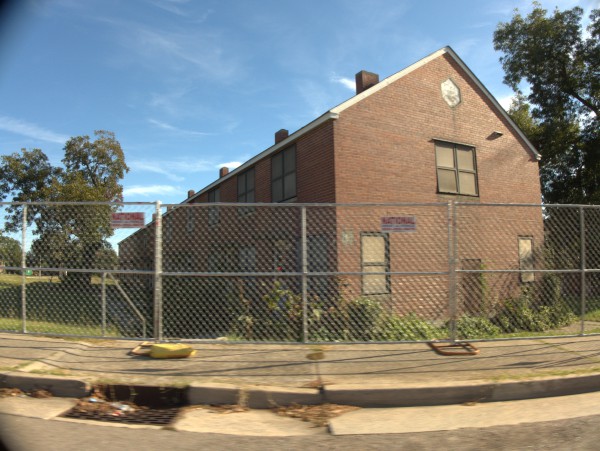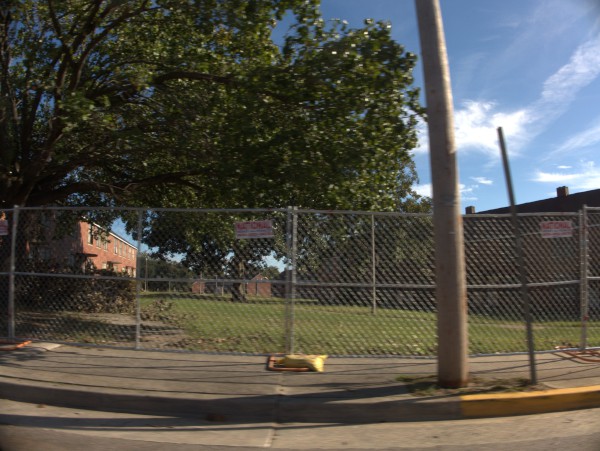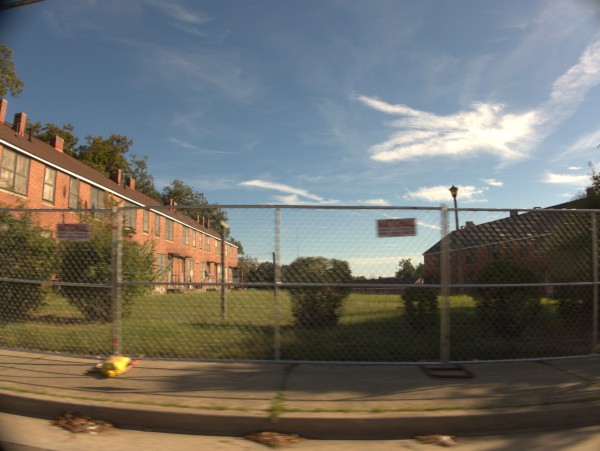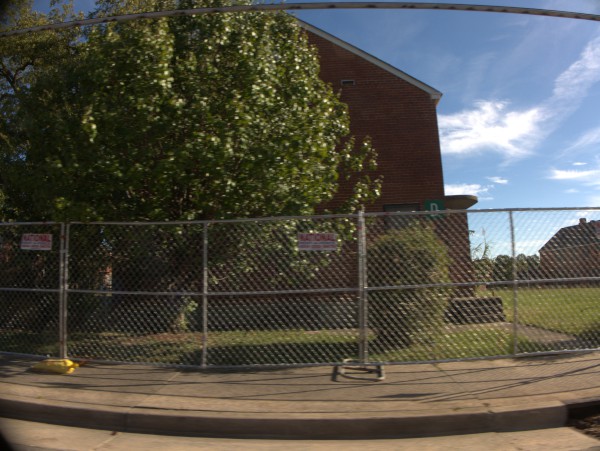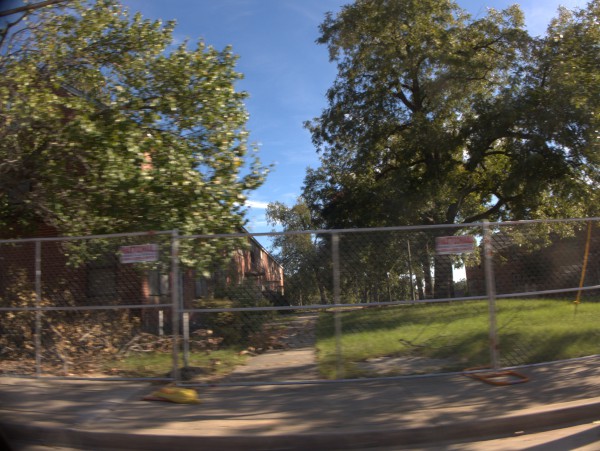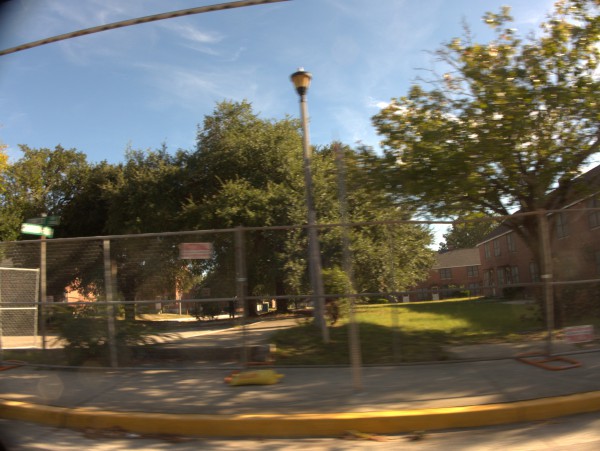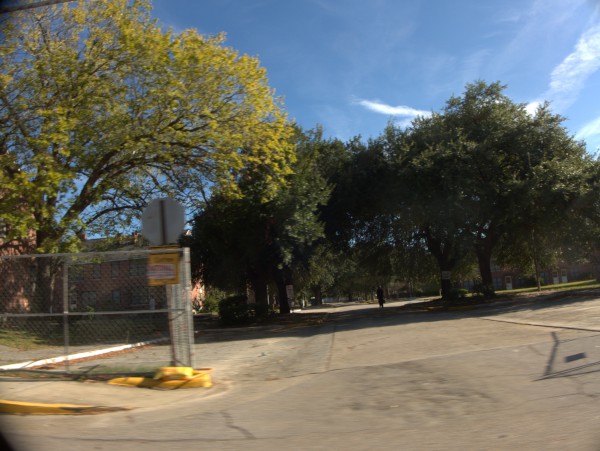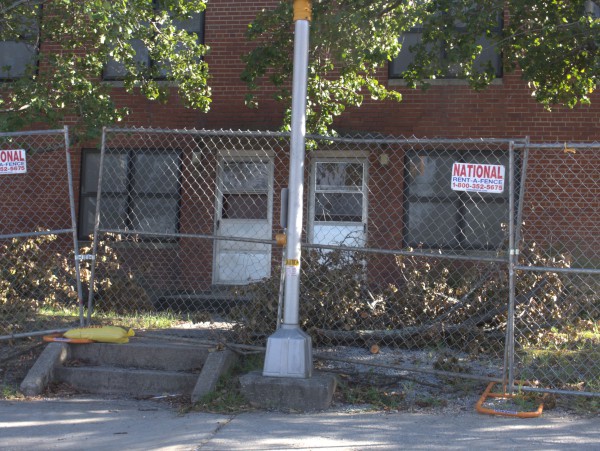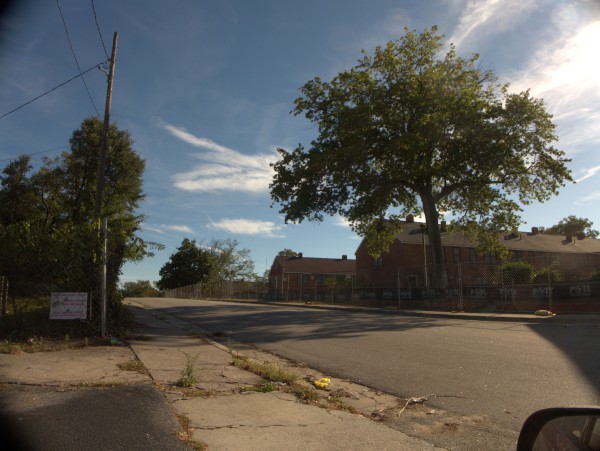 Gonzales Gardens was a public housing project comprising the tract bordered by Lyon Street on the West, Forest Drive on the North, McDuffie Avenue on the East and Washington Street on the South.
According to The State, demolition of Gonzales Gardens started on 4 October 2017. I took these pictures on 1 October when the place was fenced off, but still standing. I have not driven by lately, but imagine it is all down by now.
I never knew much about the place, except that it had something of a shady reputation by the time I became aware of it in the late 1960s. Apparently it was not always that way, and in fact another State story recounts some happy memories of the place from the early years.
The Columbia Housing Authority has the most extensive writeup with a lot of interesting facts. For instance, the place was originally built largely for Fort Jackson NCOs, and was, in those Jim Crow times, initially restricted to white families only. Another thing I did not know was where the name came from: The project was named for the three Gonzales brothers long associated with The State newspaper, one of whom was murdered in 1903 by the nephew of then Governor Tillman.
8 Responses to 'Gonzales Gardens, 1505 Garden Plaza: 4 October 2017'
Subscribe to comments with RSS or TrackBack to 'Gonzales Gardens, 1505 Garden Plaza: 4 October 2017'.
Leave a Reply