Archive for the '2500 Forest Drive' tag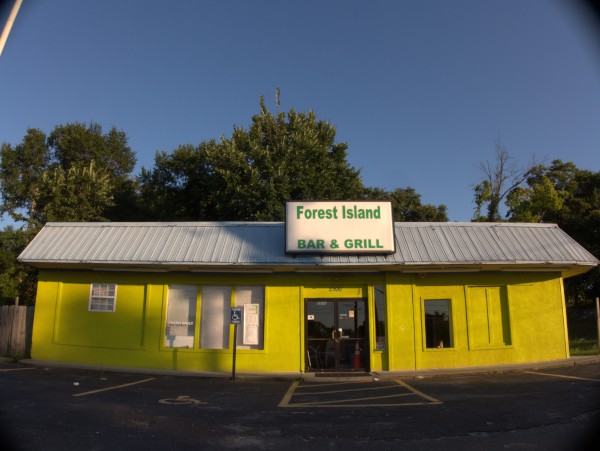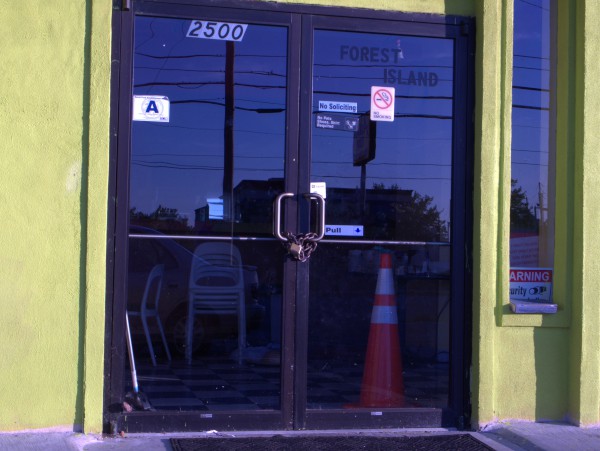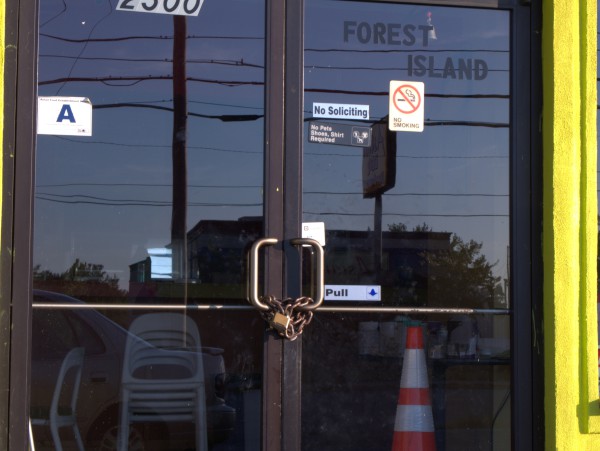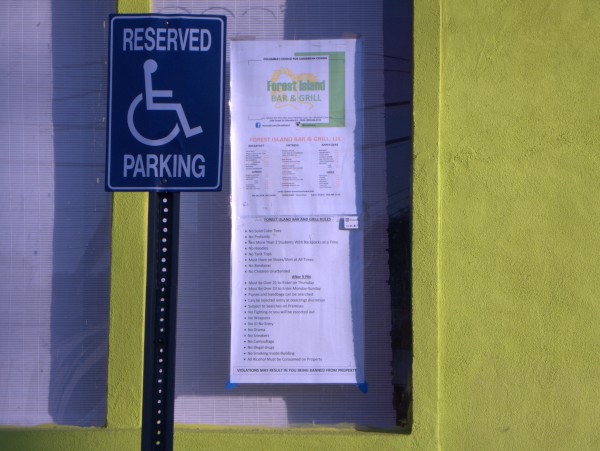 I noted last August that this restaurant and bar had replaced Fish & More Seafood Market. The place had a fairly extensive Caribbean menu but it seems that it too has now fallen by the wayside.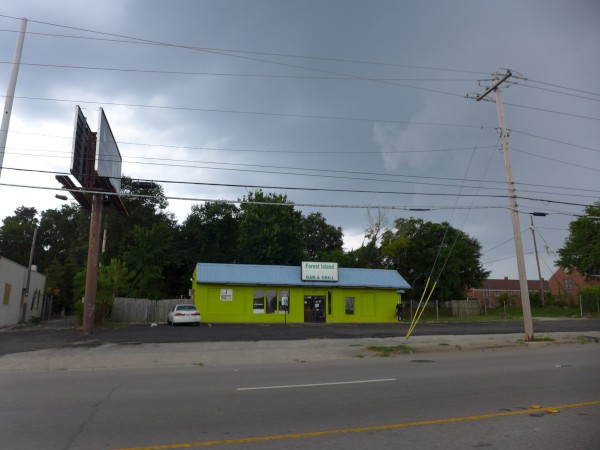 Fish & More opened in the old Blue Ocean Seafood Market location sometime in mid 2014. I thought I had some pictures of it in full operation, but so far have only found the "coming soon" pictures at the Blue Ocean closing.
At any rate, I noticed as I was driving down Forest Drive last weekend that the place is now Forest Island Bar & Grill.
Posted at 11:24 pm in Uncategorized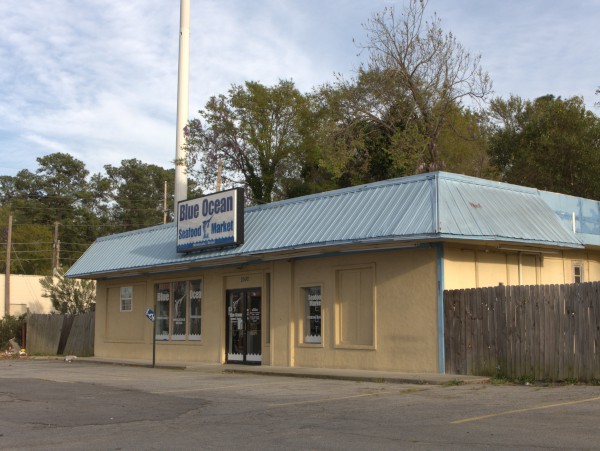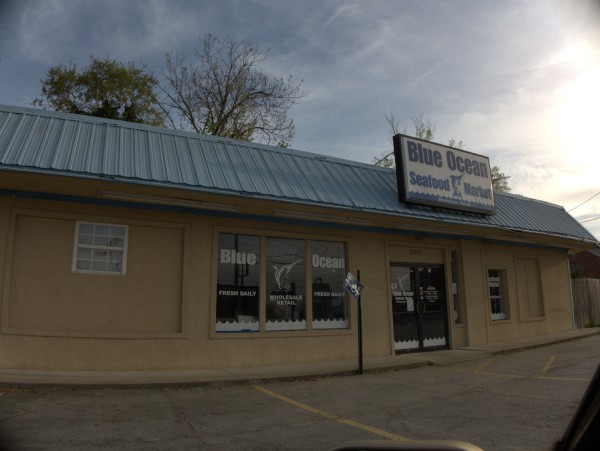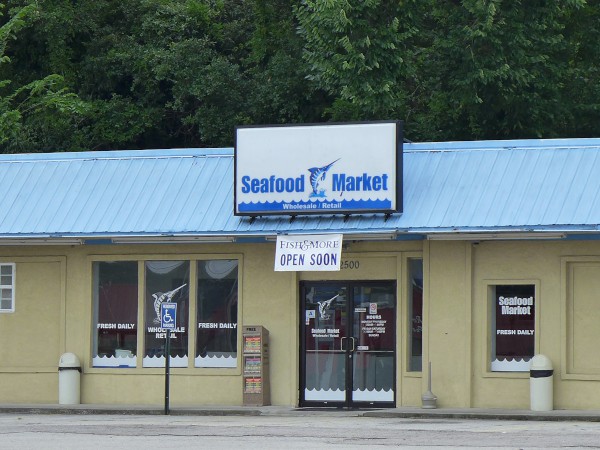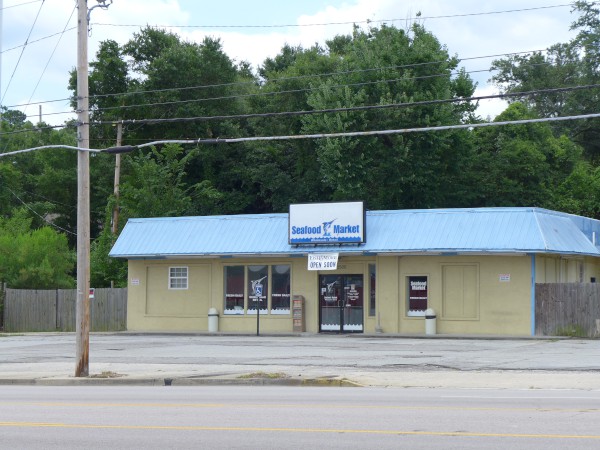 I have some other pictures of this place with the whole "Blue Ocean" moniker still on the sign if I recall correctly. As soon as I come across them, I'll add them as an update. Anyway, I've noticed for a couple of months that this place on Forest Drive more or less across from the old Bojangles was closed. I wasn't entirely sure it was gone for good though until late June when I noticed a new placard proclaiming that the location would soon be Fish & More. Still sounds fishy to me..
UPDATE 15 July 2014 -- Added the first two pictures above, with the original name still on the sign.