Archive for the 'Elmwood Avenue' tag
The main sign here somewhat confusingly calls out Everlasting Impressions, but this brideswear shop is As One Bridal, and they have moved to 4350 Saint Andrews Road.
(Hat tip to commenter Gypsie)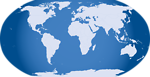 I never stopped at this Market Express though I do remember noticing it from time to time. While the property light poles aren't quite the kind of gull-wing fixtures I really like on vintage buildings, they are a bit better than most current ones.
Commenter Larry suggests that the lot is to become a car wash which seems like poor siting to me, but then I don't drive that stretch too often.
(Hats off to Larry)
UPDATE 11 Aug 2021: Forgot to put a date on the initial post. I'm guessing "Spring 2021" and have added that.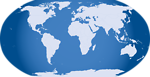 I'm not sure exactly when this location of Lexington Dry Cleaning, at the corner of Elmwood & Marion, closed, but it was definitely earlier than the Sesqui location, so I'm going to say 2018. As you can see, it has been vacant long enough for a political advocacy organization to move in.
(Hat tip to commenter Justin)
UPDATE 18 November 2019: Changing the closing date from 2018 to 2019 based on the comments.
UPDATE 14 December 2021: Update tags.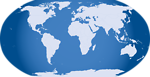 Wow, there's "remodeling", and there's "tear out everything down to the bare walls, and some of those too". This is the latter.
The State says:
Once renovations are complete [in fall 2017], the location will include increased parking, new exterior siding, state-of-the-art kitchen equipment and a remodeled dining room with new booths, Wi-Fi access and USB chargers.
Somehow Lizard's Thicket has never seemed like a USB charger kind of place to me..
I had to carry a beeper once in the 80s for a few months. It was an unpleasant experience, but not one I thought anyone still had. To my surprise, there are still half a dozen or more companies in the Paging section of the Yellow Pages, although it looks like there will be one less in next year's book.
UPDATE 17 January 2015: Changed the closing date from 2014 to to 2013 and added TransSouth Financial based on the comments.
Posted at 2:09 am in Uncategorized
I would have thought this store and its enclosing little plaza were on Elmwood which these suites face, but web search matches the visible 2101-D street number to Main.
Other than that, I was able to find out very little other than that it was a clothing store, which was already pretty much apparent from the name. In particular, they weren't listed in any of my old phonebooks, so the closing date is a complete guess.
Posted at 12:35 am in Uncategorized
I had thought that Eat More Tees had left Elmwood a good while ago (they are now located on Rosewood across from the Fairgrounds), but I see that the Elmwood location is still listed in the new (Feb 2013) phonebook, so I'm guessing they must have moved out sometime in mid-2012 (after phonebook entries are solidified..).
The building now houses a violin store, Palmetto Strings. It's rather an interesting building. In fact the whole area is interesting. To the best of my recollection, I had (somehow) never been in the Elmwood neighboorhood around Park and Gadsden Street. It is housing unlike most of the rest of Columbia, and strongly puts me in the mind of the historic district of Georgetown, parts of Charleston and downtown Fernandina Beach.
UPDATE 2 March 2013 -- Commenter Bo has some more information on this building, such as that it was a pharmacy and originally larger. Here's an additional view from the back:
Posted at 12:57 am in Uncategorized
Commenter Jamie pointed out this closing some time ago. In the event, I didn't have a mental image of where the place was, and didn't get around to going over there in a timely fashion.
Later, in March of last year (2011) commenters 59 Ford Wheelman and tonkatoy noted that the place was being torn down.
That time, I did get over there and got a fair number of pictures (including the first set below), but still never got around to doing a closing on it.
Yesterday I was coming in on I-126 and finally noticed the place again. This time I saw the whole thing was razed to the ground, and that it was a big complex, taking the whole block bounded by Elmwood, Gadsden, Calhoun and Wayne. Furthermore, the lot has been sold, so presumably something will be happening here soon.
(Noland itself remains in business in other places.)
(Hat tip to commenter Jamie)
[Don't click through unless you want to see too many pictures..]
I don't think I can actually remember this vacant showroom on Main Street being Hampton Pontiac Jaguar, but that's how it's in the EPA database and it clearly was a showroom of some sort.
One of the follow on operations, Ware We Customize was apparently automotive also.
In 1996 the building seems to have been the headquarters for Elliot Close's unsuccessful Senate bid against Strom Thurmond.
Currently it's looking pretty delapidated, and is flagged as unsafe, but apparently the property has been bought by some sort of religious organization and has been flagged as Hope Plaza Campus, so I would expect to see some repairs, or perhaps a tear-down and new building in the near future.
UPDATE 4 October 2016 -- This building has now been razed: