Archive for September, 2010
Posted at 10:37 pm in Uncategorized
Joyner's (as we called it) was a place my mother liked to visit every now and then. That's because you never had any idea what they might have in stock (and probably they didn't either!). They listed under Surplus & Salvage, and that pretty much describes the place.
It wasn't quite the same concept as Big Lots because while everything at Big Lots may be overstocked or something that no sane person would want, Joyner's specialized in beat up stuff that may have been fine items in themselves but couldn't be sold as new. Or that was a lot of it anyway, though I do specifically recall buying some bottles of Rodenberry's Cane Patch syrup there (a memory from growing up, which it was a favorite of my grandfather, who put it on biscuits) that didn't seem damaged.
Commenter Dennis described the store this way:

I went to Joyner's a few times. We called it the trainwreck store because they had merchandise that was so beat up. They had cans of food with no labels. So you paid about 7¢ and had to wait till you opened it to find out if it was peas or corn or whatever. They also had cans of paint with no way to know what color it was except to open the can.
The place closed not too long after I left town in 1985, last listing in the Feb 87-88 phonebook. The space now seems to be some sort of transmission and towing operation.
Posted at 11:35 pm in Uncategorized
Unique Lighting Center has been on O'Neil Court, just down from Parklane and beside the former NAPA store for a number of years. I actually had occasion to go in there about a year ago. I was looking for a replacement bulb-clasp shade. I had looked unsuccessfuly in a number of non-specialty locations with no luck, but they actually had one here. I figured that eventually I would go back to see if they could replace the globe in an old mogul-base floor-lamp I have, but that's yet another task I didn't get around to soon enough.
UPDATE 16 Oct 2010 -- They are definitely closed now. The banners are still up, but the door signs say "Store Closed" & "Out of Business":
Posted at 10:45 pm in Uncategorized
The Spaghetti Warehouse was in the old R. L. Bryan building at the corner of Gadsden & Lady Streets. My memory is that you entered on the Lady Street side, and I was surprised to find that the official address was on Gadsden Street.
They first listed in the phonebook for 1993, and last listed in the one for 1999. The Spaghetti Warehouse's original concept was to find disused properties in old commercial districts, buy them at low prices and fit them out as restaurants. (The chain is not connected with the Old Spaghetti Factory chain, which had a similar concept). In the early 1990s, this space in the Vista certainly fit that description.
Apparently each Spaghetti Warehouse also had an old trolley car inside, and in which there were a few tables for patrons. I did not know it was a chain-wide thing, but I definitely recall the one in the Columbia location. In the event, I believe I only ate at the Columbia Spaghetti Warehouse twice, and I really like spaghetti. Part of that was the fact that I was living out of town during the entire life of this location and had my favorite places I liked to hit on weekend visits. Another part of that, though, was that I felt the food was pretty average. I think I recall that they had several different types of sauces, and maybe that you could get free refills, but none of them really stood out. It wasn't bad, but neither (despite the knocks it takes) was The Olive Garden, and that was considerably closer.
According to this write-up Spaghetti Warehouse got into trouble in the mid-90s. Part was that people were nervous about going to some of their industrial locations (not a problem here), and that trying to expand into the suburbs was much more expensive since the real-estate wasn't blighted and vacant. They tried some other concepts, including an Italian Grill concept, and in 1998 were bought out by Consolidated Restaurant Companies. The chain closed the Columbia location about this time, though they continue to exist in a number of places. (I think I ate at one in Kansas City after that, though it could have been an Old Spaghetti Factory).
It appears the building now houses law offices.
UPDATE 29 Sep 2010: Updated post title with additional tenants based on the comments.
Posted at 3:42 am in Uncategorized
I first became aware of Ship-A-Hoy in Augusta Georgia. The restaurant has changed owners since then, but when I started working in Augusta, the Athens Restaurant & Taverna at the foot of the Bobby Jones Expressway was run by a man who had some family connection to the Columbia Ship-a-Hoy and he had several black and white photos of the interior posted by the cash registers.
Given that it had closed before I was born, I had never heard of Ship-A-Hoy, but the pictures showed a really elaborate interior, someplace that very much said "fine dining" rather than "fish camp".
As near as I can figure, the restaurant would have been about where the parking garage in the NBSC building now is. Certainly the Ship-A-Hoy building itself is gone, as currently NBSC is 1221, and the next building is 1241. The phonebook ad (from 1959) lists the address as 1235, but the postcard lists it as 1235 - 1237 suggesting Ship Ahoy was a pretty big place.
Posted at 2:19 am in Uncategorized
I'm not sure exactly when this store, in Dentsville across from Columbia mall, and near the Two Notch / Decker intersection closed, but it is still listed in this years phonebook.
The motto, "Furniture, flooring and more" seems rather ambitious for what is a pretty small storefront. They must have had a warehouse somewhere to support everything shown here in this archived version of their website from 2008. This area of Two Notch is still struggling. I'd like to see something go in there, but I have to say that since there's no light, it's not well situated for traffic heading towards town.
UPDATE 28 Sep 2010: Added "Color Tile" to the post title based on the comments.
UPDATE 22 March 2011 -- It's now a "Cheapo" grocery:
Here's another vacant storefront in the same plaza as Mushi Mushi. I have found out the the plaza is actually called Garners Ferry Crossing, but have not been able to identify this store through google.
It sits in between Casa Linda and H & R Block, and has apprently been vacant for a good while, although it obviously did have a tenant at one time judging from the evidence of a removed sign above the awnings.
UPDATE 26 Sep 2010: It looks like commenter MB is correct that this place was a Physicians Weight Loss Center, or at least there was one listed at 7546 in the 2009 phonebook and there's not one now. I'm thus changing the post title from the generic Storefront to that. (And, no, they apparently don't use an apostrophe in their name for some reason).
UPDATE 25 October 2018: Add tags, update title format, add map icon.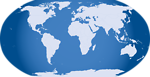 Apparently this building, on the South side of Knox Abbott Drive, just below the Crazy Buffett, has a history in financial services.
As is often the case in vacant buildings with custom signs, the existing sign is turned around in the display. I guess this is done to keep the elements out of the display box, at any rate I've seen these reversed signs many times since I started this blog. Anyway, this sign indicates that financial services company Amerifirst Direct once operated here. That would have been before 2008 when Citifancinal is listed in the phonebook for that slot.
Citifinancial either closed or moved during 2008 as it is gone from the 2009 phonebook (There is still a Citi office on Knox Abbott, but I don't know if it is the same operation or a separate one).
UPDATE 28 June 2016 -- Now a State Farm office:
I'm not sure when this NAPA Auto Parts on Garners Ferry Road, just across the street from Aldi closed. However, it's in this year's phonebook (which would have come out around Feb 2010), so it can't have been too long ago.
The photos are shot against the sun and so aren't too good, but you can see it's quite a sizeable building. It seems to have been a machine shop as well as a parts store, and so similar in size to the one on Millwood.
UPDATE 19 December 2012 -- It's now Kids Club USA:
Posted at 12:36 am in Uncategorized
I'm drawing a complete blank on Appliance Professional in West Columbia just across from Zesto. I'm sure I saw it open many times, but not being in appliance-buying-mode, my eyes just skipped right over it. Anyway, it appears they moved to Saint Andrews Road (East of Broad River Road) this summer and the building is now available.
Really, the building isn't that interesting, but I like the reflections of the Zesto cone.
UPDATE 24 Sep 2010: Added a picture of the front side of the building that I forgot.
Mushi Mushi (can anyone translate that?) was in the little strip adjacent to the Wal Mart and old Fire Mountain Grill / Ryan's on Garners Ferry Road (and almost next to the old Larry's Subs).
There are actually a number of vacancies in this complex, which seems to me to be in a reasonably good location -- there's direct access from Wal Mart and an additional light for side access from Garners Ferry. Of course, in this case, the old Ryan's being a Hibichi Grill itself now can't have helped.
I never ate at Mushi, in fact I don't think I've eaten at any "hibachi" place. I certainly couldn't get my mind around sushi, I'm afraid. Maybe if they had tried this concept I might have stopped by..
(Hat tip to commenter Midnight Rambler)
UPDATE 25 October 2018: Add tags,update post title format, add map icon.