Archive for the 'Wal Mart' tag
Mushi Mushi (can anyone translate that?) was in the little strip adjacent to the Wal Mart and old Fire Mountain Grill / Ryan's on Garners Ferry Road (and almost next to the old Larry's Subs).
There are actually a number of vacancies in this complex, which seems to me to be in a reasonably good location -- there's direct access from Wal Mart and an additional light for side access from Garners Ferry. Of course, in this case, the old Ryan's being a Hibichi Grill itself now can't have helped.
I never ate at Mushi, in fact I don't think I've eaten at any "hibachi" place. I certainly couldn't get my mind around sushi, I'm afraid. Maybe if they had tried this concept I might have stopped by..
(Hat tip to commenter Midnight Rambler)
UPDATE 25 October 2018: Add tags,update post title format, add map icon.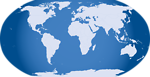 Posted at 12:14 am in Uncategorized
I'm not much of a fabric guy. I think I have written before about how my mother used to frequent fabric stores at Forest Lake Shopping Center and Trenholm Plaza, and how the dye in the air would always make me stuffy and my eyes tear up. Furthermore, I never learned to sew -- so I never visited Jo-Ann Fabrics in Landmark Square on Garners Ferry Road at I-77.
They seem to be doing pretty well though, as they have just moved to a much larger location, the old Goody's building on Two Notch Road by Wal Mart.
The move does something to recoup the Goody's bankruptcy blow to the Two Notch plaza, but certainly doesn't help Landmark Square any. At one time (when Woolco was the anchor) the place was doing pretty well, and I would have thought that having I-77 come through would have helped, but apparently not. (And, I'll admit it is a bit of a pain to get onto Garners Ferry when you're headed towards the airport on 77).
UPDATE 22 March 2011 -- here's the Garners Ferry facade work mentioned in the comments:
UPDATE 20 May 2011 -- It's to be It's Fashion Metro:
Posted at 5:33 pm in Uncategorized
Wow, this one comes as a surprise. If you've read many of these posts, you'll know I hate to shop for clothes, but Goody's was one of the places in Columbia I knew I could go and find the Arrow shirts I like (they look OK, and I know what size will actually fit and I can buy a bunch without the hassle of trying them on). In fact, as I took these pictures, I was wearing a shirt I had bought there.
The last time I was in there, last summer I believe, they seemed to be doing a brisk business, and with that and their mammoth building, I had thought them to be pretty solid. Now with it empty, it makes me wonder what the real-estate owners can find to fill it up. They may have to subdivide.
UPDATE 25 May 2010: Changed post title to reflect stores full offical name and full street address.
UPDATE 13 Sep 2010 -- Jo-Ann Fabrics & Crafts is now in this building: