Archive for May, 2014
The Raceway on the other river road (Bush River) closed and came back, and now this nearby Broad River Road Raceway has turned off the lights as well. I noticed that the prices on the huge marquee sign didn't look right, so I wasn't too surprised to see the place dark when I got up to it. I actually did stop here a few weeks ago (the only time in the whole period it was open, I think) and found it very hard to get in and out of, since there is no light. Both this and the Bush River location have the somewhat unusual "external bathroom" layout. I think anything built nowdays wants all that traffic to go past the merchandise..
UPDATE 22 December 2014 -- This place is open again (and has been for a while):
UPDATE 23 September 2016 -- Closed again:
UPDATE 27 March 2022 -- Now demolished:
Also adding map icon.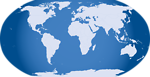 Posted at 11:53 pm in Uncategorized
Commenter Dennis scooped The State in reporting that Cafe Caturra in Trenholm Plaza would be closing to reopen as a Tazza Kitchen, and in fact the place has now closed, and is in the process of being revamped with the marquee letters being taken down today. I first knew this spot as Ed Robinson cleaners, and most recently it was the location of the UPS Store before it moved across the plaza.
I don't know exactly what it was, but I never warmed to Cafe Caturra. It seemed like the kind of thing I would like, and was conveniently located, but on the few occasions I went there, I didn't find anything that really hit the spot. The menu for Tazza Kitchen has some promising items (the guacamole sounds good!), but it also seems to have a number of similarities to Rosso by the Post Office.
(Hat tip to commenter Dennis)
UPDATE 11 July 2014: Tazza Kitchen is now open as partially seen in these rather bad pictures:
Posted at 11:47 pm in Uncategorized
Here's an old country store I ran across recently just south of where Bluff Road (SC-48) ends at US-601.
The sign claims it was founded in 1856, which would make it a fairly rare atebellum business still in operation until fairly recently. I think this particular building is much newer than that however -- to me it has kind of a 1920s look. The nearest landark I can find an actuall address for is St. Luke AME Church at 4990 McCords Ferry Road (US-601) which is probably about half a mile south of here.
I don't know when the place closed, but it is now surrounded by a fence so clearly there has been no customer access for a while.
Posted at 12:03 am in Uncategorized
Today's post is an update.
(Hat tip to commenter mamarose)
Posted at 12:10 am in Uncategorized
But do give a few minutes thought as to why we are able to celebrate it.
In Flanders Fields the poppies blow
Between the crosses row on row,
That mark our place; and in the sky
The larks, still bravely singing, fly
Scarce heard amid the guns below.
Posted at 12:44 am in Uncategorized
I was not aware of this little roadside market on Assembly at Ferguson until commenter Matt mentioned that it seemed to be closed. That does in fact seem to be the case as the signage has been taken down, and the inside looks fairly hollowed out. You can see a nice picture of the place in full operation here. Also, the webpage is still up, but seems not to have been updated since March 2013.
I enjoy stopping and poking around in this type of place and am sorry I missed it. Often I manage to convince myself that I actually will use some honey or salsa *this time* and end up buying a couple of jars, though in fact it always ends up in my cabinet for years. Given the move of the State Farmers Market from Bluff Road, I can't think of another such market in the nearby vicinity.
(Hat tip to commenter Matt)
Posted at 10:48 pm in Uncategorized
Here's another defunct car wash, this one on US-1 across from the Bi-Lo, and next to Danwood Shopping Center where we have already seen Taqueria Mi Pueblito II.
This one appears a bit smaller than our last car wash.
But not this small.
This little Mexican hole-in-the-wall got mixed reviews on the online sites, but seemed to have something of a following as a more authentic cusine choice than the standard Columbia mini-chains.
The LoopNet listing and indeed the roadside sale sign mention the slot is still a "fully equipped restaurant", and you can still see elements of the prvious decor through the windows. To me this says that a) the equipment was owned, not leased and b) the end came unexpectedly.
UPDATE 15 February 2022: Adding map icon.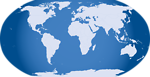 Posted at 11:40 pm in Uncategorized
I wrote about this building a while ago while it was in the process of becoming It's All Good Grill. As of now, it looks like that operation is on temporary hiatus.
Posted at 11:36 pm in Uncategorized
Until commenter James reported this place closed, I had no idea it existed. And it's not closed so much as simply not open -- there's no signage indicating, well, anything.
(Hat tip to commenter James)
UPDATE 29 October 2014 -- there is still no sign on the door or any formal indication that the place is closed, but they have started taking out equipment. For instance, the Touch Tunes console is gone.
I also note that the vines covering the porch wall have loads of fruit on them now, and it almost looks like it should be edible though I have no idea what it is. Can anyone identify it?
Also, based on the comments, I have added Doc's Gumbo Grille to the post title.