Archive for the 'produce' tag
This barn-esque building is across the street from Step Saver Gas on the cut-through from I-95 to US-76 in Florence. I became aware of it through driving to the beach that way from time to time, and when I first noticed it, it was one of those SCDA flagged stores that featured local produce and products. I wanted to stop and check it out, but it always seemed like I was in a hurry and in the event I never did before it was gone. Apparently the name was Greenacres Country Market, and there is a site with some nice pictures of it here. It appears they were also a bakery.
Recently I noticed that the signage for that operation was gone and that the building was operating as a soul food & barbecue restaurant which doubled as an event space. Apparently that didn't last too long, and the building is now listed for sale.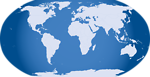 Well, here's another picture heavy closing I don't have a lot to say about other than that google suggests the actual official business name was Horton Produce. I assume that buying "The Honor System Way" means the place was generally unattended, but it seems like a pretty high traffic area for that kind of trust.
I've noticed this lot on Old Bush River Road several times over the past few months, and finally stopped to walk over and get some pictures. The site is actually quite large, LoopNet puts it at 3.5 acres, and I can believe it. If you walk back past the big oak and the remnants of the shed, there is an open meadow area that I did not expect at all.
There's also an impressive pokeberry bush, but its well over knee high, so I don't guess there's any danger of anyone cooking it up. (Well, I gues that would be a danger..)
Sara's Produce was the follow-on operation in this spot to Wood Produce. It seems to have had a fairly short run, opening in May or June, and closing probably in August.
The main shed is now empty, but there is a new ice depot.
UPDATE 15 May 2018 -- Well it appears that commenter Carl is correct, and that this business is seasonal. They are now open again:
These are admittedly not great pictures, but you get the picture. I noticed some time ago that this longtime Two Notch Road staple had closed, but somehow just got around to getting some shots a few weeks ago.
There used to be a numbe rof little open air markets in the Two Notch and Dentsville area, but I think this was the last of them. As you can see from the little placard behind the fence, they were part of the Certified SC Grown branding for roadside markets, and in fact you can still see their page on the SCDA website, which doesn't seem to notice that they are gone and helpfully explains:
Primary Products Sold: Tomatoes, corn, string beans, bell pepper, okra, cucumbers, pickling cucumbers, squash, Kentucky Wonders, green peanuts, strawberries, peaches, watermelon, cantaloupe, plums, blueberries, and honey.
I don't have any phonebooks to hand to pin a closing date here, so I'm going to guess 2015.
UPDATE 22 April 2017: Changed closing date from "2015" to "Fall 2016" based on the comments.
UPDATE 7 June 2017 -- Now open as Sara's Produce:
Posted at 12:44 am in Uncategorized
I was not aware of this little roadside market on Assembly at Ferguson until commenter Matt mentioned that it seemed to be closed. That does in fact seem to be the case as the signage has been taken down, and the inside looks fairly hollowed out. You can see a nice picture of the place in full operation here. Also, the webpage is still up, but seems not to have been updated since March 2013.
I enjoy stopping and poking around in this type of place and am sorry I missed it. Often I manage to convince myself that I actually will use some honey or salsa *this time* and end up buying a couple of jars, though in fact it always ends up in my cabinet for years. Given the move of the State Farmers Market from Bluff Road, I can't think of another such market in the nearby vicinity.
(Hat tip to commenter Matt)
This building, at the intersection of Percival Road and Old Percival Road, which loopnet says was built in 1960, has been a variety of things over the years. I used to be aware of it peripherally in the 1970s when I started to drive, and would go out to Bell Camp via Percival Road, and later when I would take Screaming Eagle Road to the beach. The only two tenants I can locate via google are Davis Open Air Market, which I kind of remember, and Percival Quick Stop which I do not.
I'm not really sure when the last business closed here, but I think it's been vacant for several years. The next incarnation, a Latin sports bar, looks nearly ready to open.
UPDATE 28 March 2019: Add tags and map icon.