Archive for September, 2014
Here's another Cash-O-Matic, this one in a nice little brick building on Broad River Road next to the old George's Book Exchange.
Unlike a lot of small businesses on Broad, this building was not an old converted house, but I'm not able to guess what it in fact was (since clearly it predates Cash-O-Matic).
I have to say once again, that I really like the name which has a certain rat-pack snap to it.
UPDATE 21 June 2022: Updating tags and adding map icon.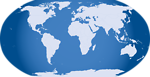 Posted at 11:06 pm in Uncategorized
This little convenience store on Two Notch just up from Cedar Printing has been vacant for a good while now. I believe it was connected with the adjacent ABC store. The strip as a whole is called R & D Plaza and it is one of several little retail strips on this part of Two Notch.
Posted at 12:50 am in Uncategorized
The web site is still up, but it appears that fashion botique Rags & Bags With Style in the Food Lion / Rite Aid plaza on Decker is now gone.
I like the "look" of this plaza, which has a bit of a retro feel, probably because it actually is retro.
Posted at 11:40 pm in Uncategorized
OK, this one is all about the sign rather than any deep attachment to a closed Italian fast-food chain outlet.
That said, this building was a Fazoli's until November 2010, and with this closing, Fazoli's has no locations on the Grand Strand. In fact, the closest Fazoli's to the Grand Strand would seem to be either the Two Notch Road location or the Fayetteville NC location. I'm a bit ambivalent about the chain. I like the breadsticks, but it always seemed to me that every time I found a main menu item I liked, they would change the menu..
Posted at 11:58 pm in Uncategorized
I know we came to Workshop several times when I was a kid, but as I recall I only went under my own steam three times, once for Noises Off, once for The Foreigner and once for A Funny Thing Happened On The Way To The Forum. You can see a trend there -- light comedies all. In each case, I thought the show was very well staged and acted, and thoroughly enjoyed myself.
Well, to reverse the opening theme to Forum, "Comedy tomorrow, tragedy tonight", as the venerable Workshop building has been torn down (along with other structures on the block) so the property can become part of the USC law school. For the nonce, Workshop is presenting at 701 Whaley while building a new home.
Here's a WLTX story on the demolition.
Interestingly, on FreeBSD Firefox, their web page renders as Orkshop Theatre, though it looks all right on Windows..
(Hat tip to commenter CayceKid)
This spot on Main has had trouble keeping a tenant the last few years. It was Mac's On Main for a long time, but the next incarnation CW's didn't last too long, and neither did Savalis, which I think was there about a year.
The signs indicate that a tenant is still needed, but apparently ceiling work has already started in advance of anyone moving in.
(Hat tip to commenter Justin)
UPDATE 1 October 2014: Added the first picture of Savalis in operation.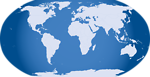 Posted at 11:09 pm in Uncategorized
Commenter Midnight Rambler asks
Is Sharky's in Five Points now Latitude 22?
And the answer seems to be: Yes.
Sharky's web site is gone, and we have this note on instagram.
As I recall, I only went into Sharky's once, during that period in the 90s when I was trying to sample every credible pizza in Columiba. At that time, Sharky's was trying to brand as a restaurant as much as a bar, but my father and I still left rather unimpressed.
Note that Sharky's Too is a seperate business (apparently the former Rafter's club) and is still open.
(Hat tip to Midnight Rambler)
Posted at 11:03 pm in Uncategorized
Well, learn something new every day. Googling this western and urban wear outlet on Decker yields the information that El Rey Leon, means The Lion King, something that make total sense once you stop to look at it closely.
Of course that just raises the further question as to how that phrase is supposed to suggest western wear, and the secondary question as to whether I should alphabetize this one under El or Rey. (Hmm, I see the phonebook uses 'El', so that's good enough for me..).
It wouldn't be September without the Greek Festival, and this weekend was one more chance to load up on baklava and Greek arts and crafts. The fest has really grown over the years, and this year saw bright sunshine and warm temps for a nice outing before the State Fair finally brings in the nippy weather next month.
Posted at 11:01 pm in Uncategorized
O-23..
This former bingo hall is in the strip on Two notch which backs up againgst the original Best Buy and has stoplight access at the Columbia Mall perimeter road. Interestingly, Best Buy itself has no access to this stoplight. It always surprised me a little that they didn't negotiate some sort of cut through for that..
Apparently Bingo is, or at least was, pretty popular in Dentsville, as this place is only a few blocks from this former parlor on O'Neil Court.
Note the phone number -- It's not PENNsylvania Sixty-Five Oh Oh Oh, but it's close.