Archive for the 'Decker Park Road' tag
I noticed while I was driving behind the Food Lion strip mall on Decker the other day that this small car lot in-between the plaza and the U-Haul storage facility was gone. Their website is still extant, and lists this site but their Facebook suggests they have relocated to Ridgeway though it's a bit unclear if this is permanent.
UPDATE 8 November 2022 -- There is major work going on on this building, not sure what for: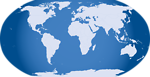 Posted at 12:50 am in Uncategorized
The web site is still up, but it appears that fashion botique Rags & Bags With Style in the Food Lion / Rite Aid plaza on Decker is now gone.
I like the "look" of this plaza, which has a bit of a retro feel, probably because it actually is retro.
Posted at 12:34 am in Uncategorized
V.I.C. Fashions was in the little Food Lion/Rite Aid strip shopping center in-between Decker Park Road and Brookfield Road. I don't know what V.I.C. stood for, but according to their still extant Myspace page:
We specialize in urban wear, New fashions, shoes, novelty items, anything thats hot, we have! From Request to Diesel, we have all the latest designs and fashion in stock.
I like the facade and walkway of this plaza. It has an old-time look sort of as I recall the original Forest Lake Shopping Center looking.
Posted at 11:28 pm in Uncategorized
Decker Park Road connects Decker Boulevard with the unpaved Kneece Road (which itself connects Brookfield Road and O'Neil Court).
There's not a whole lot on Decker Park: side access to the Food Lion plaza, a U-Haul self-storage operation, a small recording studio, and a hair salon.
For many years however, this was the home of the German Gasthaus restaurant. Aside from maybe Mr. Dunderbanks in the mall, this was the only German restaurant in Columbia that I knew of. I'm afraid my only trip to Germany didn't lead me to seek out German food at home (we were working something like 19/7 and all I recall is limp bacon, almost as if it had been boiled, at the hotel buffet), and I never made it here. I believe the place burned down in the mid 2000s, and was never re-opened .