Posted at 11:52 pm in Uncategorized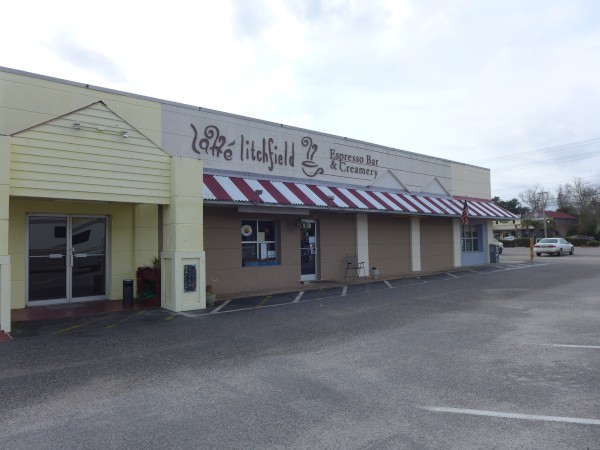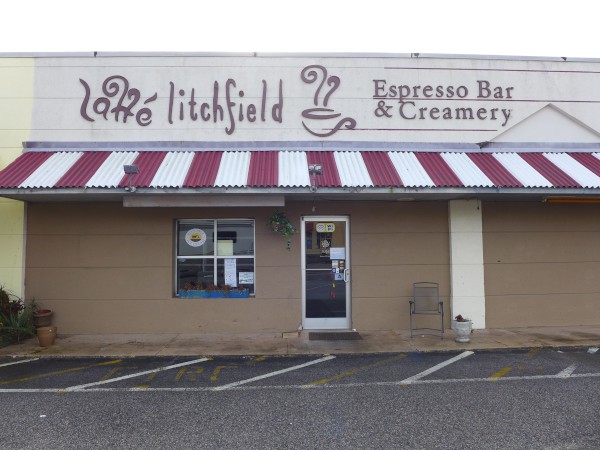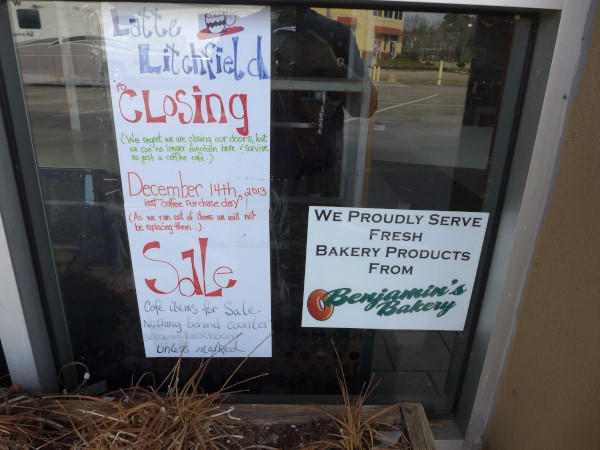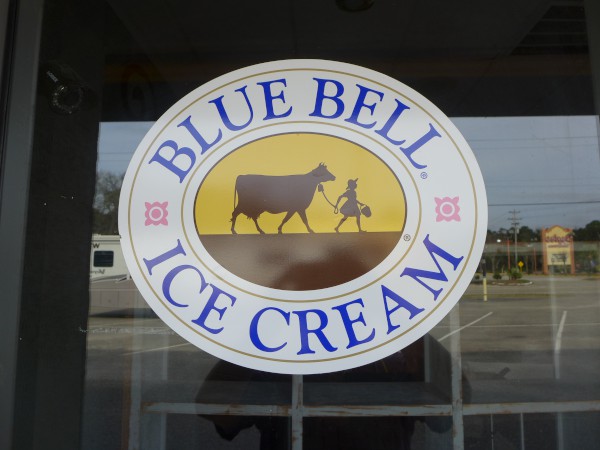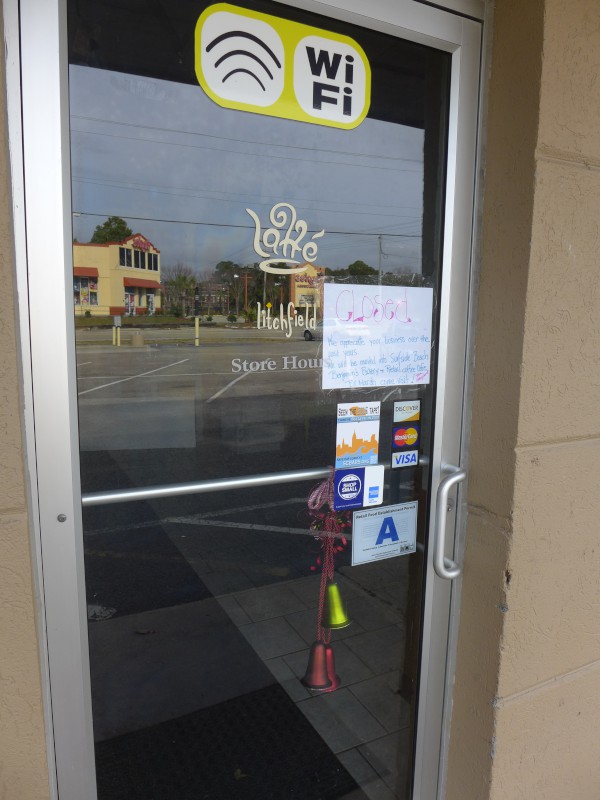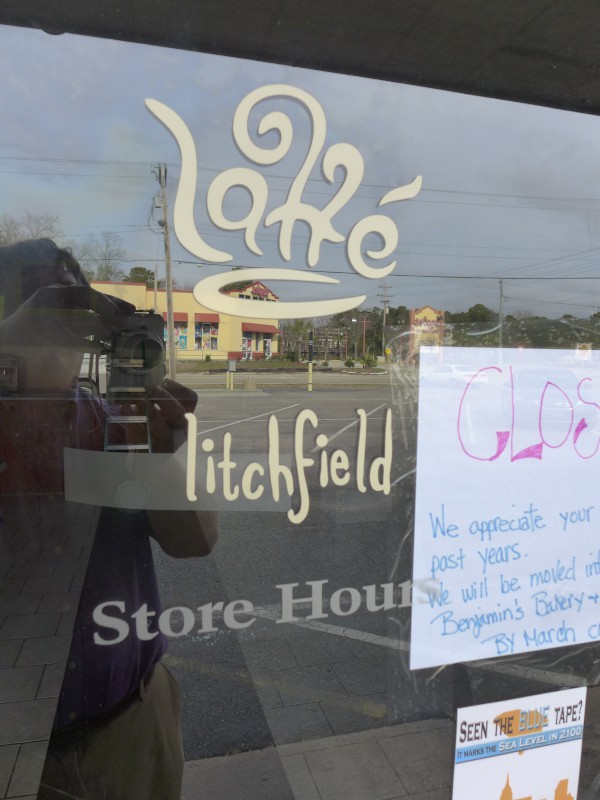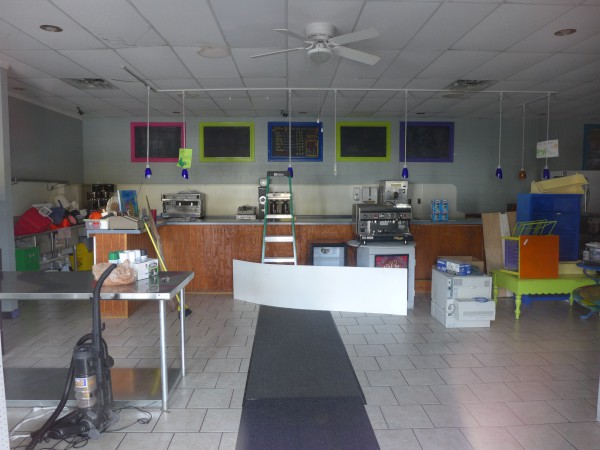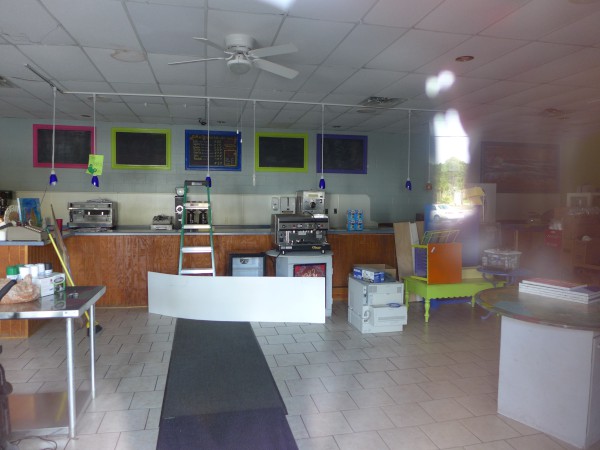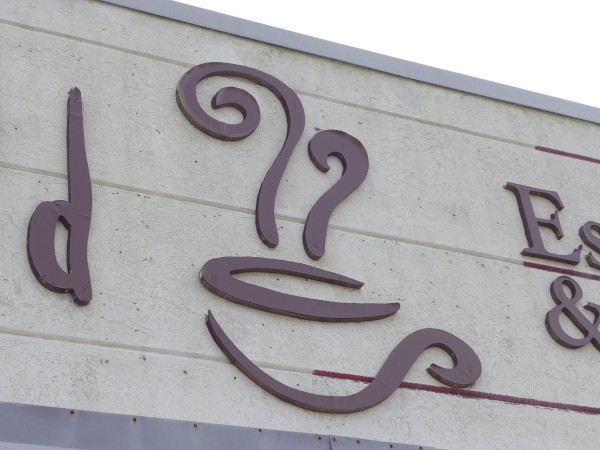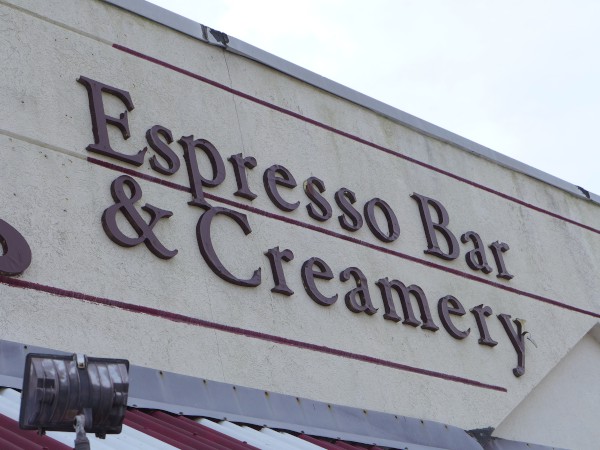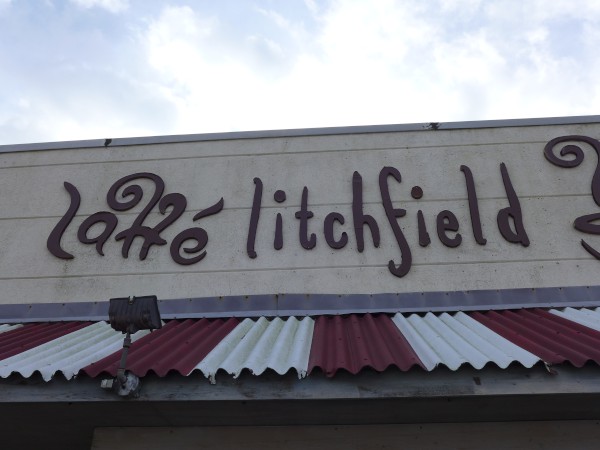 As I headed for my morning coffee fix at the beach last December, I found myself rudely surprised as my go-to location, Latte Litchfield was closed.
The building itself has been there forever, but I cannot recall the last tenant. When I first became aware of the place, it was a Christian coffee shop. As far as I could tell, the only practical effect of this from a customer point of view (unless you opted to attend the gatherings listed on the bulletin board) was really pleasant baristas.
I'm not sure if the place changed hands or what, but gradually that aspect was dropped, and the Internet Cafe aspect came forward. During that period, I would often stop by to get my network fix, or to print work documents I had to deal with. As DSL and cable penetrated the area, I did less of that, and I think the same applied to others and the orientation shifted once again. Though the computers and wireless were still there, the place sort of shifted to being a working art gallery with various pieces on display and an artist occasionaly working on new ones.
For a long time, the cafe was connected through an interior archway to Eggs Up Grill and though they were run as separate businesses, you could drift out of breakfast at the one and into coffee and pastries at the other. When Eggs Up moved to the Litchfield Piggly Wiggly plaza, the archway was drywalled, and access to the new restaurant there was cut off. I suspect the Eggs Up move hurt business a good bit. Likewise (as is, I believe, gently hinted at in the closing notice), the plaza started bringing in other businesses that directly competed with Latte Litchfield. For instance, they served froyo as a sideline at one time, and the plaza brought in a separate froyo business right next door to them. Likewise for lunch items and a new restaurant two doors down.
I guess now I never will get the final punch on my free-cup card.
4 Responses to 'Latte Litchfield, 13088 Ocean Highway: 14 December 2013'
Subscribe to comments with RSS or TrackBack to 'Latte Litchfield, 13088 Ocean Highway: 14 December 2013'.
Leave a Reply