Archive for January, 2013
This spot at the corner of Main & Laurel Streets has been a number of things over the years, even over the recent years, perhaps most notably The Elite Epicurean.
I really wasn't aware of Chelsea's, having last written about the place in early 2011 when it had just quit being Club Dreams. Presumably, Chelsea's moved in sometime later in that year.
I'm going to take a flyer and guess it closed around Christmas..
(Hat tip to commenter Justin)
Posted at 2:34 am in Uncategorized
I still miss when this Two Notch lot was Dick Dyer Toyota and I could drop my car off and walk home. Since then, they've tried a couple of concepts there. I think at one point it was a scooter store, then they had the Mitsubishi & Suzuki lot. I'm not sure how to characterize what happend to that dealership. The sign says it "moved" to Love Automotive, but I'm guessing a change in franchaise went with that. At any rate it now appears that the Dick Dyer Body Shop will be moving from the bottom corner of the lot into the main building.
Posted at 12:27 am in Uncategorized
It's really uncanny how many times this little locaation on Senate Street, tucked behind Food Lion and Cookout has opened and closed. In fact, I completely missed the closing of Your Mom's House (the follow-on operation to The Cock Lounge) and both the opening *and* closing of Good Times.
I have to say, looking in the windows, that for having hosted so many clubs, the interior looks quite Spartan..
One constant as the club names come and go, is the magnificent Magnolia tree in the side yard!
UPDATE 1 July 2014 -- It's to be Harambe Ethiopian Restaurant:
While I agree in theory that flame cooking burgers the way Burger King (and now Cookout) does is superior to griddle-frying them, for some reason that has never actually translated into my liking BK, or at least hasn't since I was in middle school or so. Perhaps I should give them another try as its been probably twenty years or so since I've had a burger there. At any rate, that won't be an option at this store on Sunset Boulevard by the Waffle House and I-26. Unlike the many remodeling BKs in Columbia, this one seems gone for good.
(Hat tip to commenter William)
UPDATE 15 June 2020 -- Now a Denny's: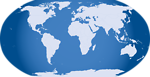 Posted at 3:26 am in Uncategorized
I like Indian food, but somehow never got around to trying this new Indian place in Five Points. Of course the parking situation for that location is not ideal, which is perhaps why nothing seems to get a toehold there.
(Hat tip to commenter MB)
UPDATE 1 July 2014 -- It's now Fast Eddies Calzones:
Posted at 1:34 am in Uncategorized
Jasmine Deli & Cafe was the follow-on operation to Baker Brothers American Deli in the Addesso building at the corner of Main and Blossom. I'm unsure if it was connected with the Jasmine Buffet on Two Notch or not.
At any rate, they have moved out and Uncle Maddio's Pizza Joint is moving in.
Posted at 1:03 am in Uncategorized
I noticed this "stuff for the holes in your house" store driving on Sunset last weekend. They are listed in the February 2012 phonebook so apparently they closed up shop sometime last year.
Presumably they meant "Vista" in the scenic sense as they aren't really close to the Congaree Vista..
Posted at 12:28 am in Uncategorized
I like some Lebanese food quite well, but I never got around to trying Mezza perhaps partly because of the location and partly because of the Hookah Lounge aspect, which I was afraid might put me in a smoking section, something I have less and less tolerance for as the years go on.
At any rate, that's not an option anymore as they closed up shop on Christmas Eve and the place's site proclaims that the space has already been sold.
(Hat tip to commenter Justin)
UPDATE 16 October 2013 -- It's now open as Le Peep:
I noticed yesterday that Five Guys on Forest Drive in the old Forest Lake Exxon building was closed. I figured maybe they were buffing the floor or fixing some sort of plumbing issue, but they remained closed on Monday and from what I can see (which isn't too much as I couldn't get a close look) there is major work going on in there. The website doesn't offer any additional information other than "closed today", but the fact that it's still listed leaves me to believe they will be back.
It will be interesting to see what they are doing, as the building was completely refitted just a few years ago.
UPDATE 23 January 2013: Added some daylight pictures, though still not very good ones.
UPDATE 31 Jan 2013; Work is complete and the place is open again.
UPDATE 1 May 2023: Interestingly, this is about ten years since my last update to this post. Five Guys is closed again for renovations, and is expected to reopen on 12 May 2023. I'm not sure exactly what needed changing: I've eaten there several times recently, and the place seemed to be in pretty good shape. I guess my least favorite thing is the faux-wood chairs, but obviously that's not the issue here.
(Also updating tags and adding the map icon)
UPDATE 6 June 2023 -- As mentioned, open again: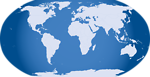 Posted at 11:53 pm in Uncategorized
Urban Thread & More opened in the old American Apparel location on 16 April 2011 and closed sometime around the end of 2012. Or at least this expansion store (the "& more") closed. There is still the original Urban Thread on the other side of the street at 613 Harden, and it appears that this location has been consolidated back into that one.
(Hat tip to commenter MB)
UPDATE 19 February 2014 -- It's now Copper Penny: