Archive for the 'Indian' tag
There are Yelp reviews for 2 Gingers into June of 2020, so this isn't a closure that started with COVID, but of course that may have contributed. It's possible that it's temporary too, but looking inside it appears it would take a good bit of work to re-open.
This building was Chinese stalwart Golden China for many years, then transitioned into Bombay Grill while keeping some of the Chinese decor, at least initially. I'm not sure when it switched to 2 Gingers (in fact I had forgotten all about the Bombay Grill phase), but I ate there several times, and enjoyed it. They had a bit of a different menu than some other places, featuring the pancake-like 'Dosa's. They also would give you the food really, really hot if you said 'hot'.
I like the slogan on their road sign: We Have Taken Indian To The Border Of Darn & Good.
UPDATE 15 August 2020: Commenter mamarose says the closing is announced and temporary for upfits. I have added "Temporary" to the post title.
UPDATE 6 March 2020 -- As mentioned in the comments, this place is open again (and has been for a while):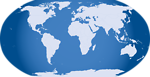 I never ate at Saffron, but their mix of cuisines (Indian, Chinese & Mexican) intrigued me. I figure there was a family story in there somewhere. Yelp reviews indicate that the place changed hands last year, and you can see on the marquee sign, that the Mexican aspect has been elided.
Now the place has closed, and the follow-on will be a (fully) Mexican restaurant: La Cienega.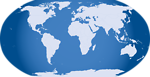 Posted at 1:18 am in Uncategorized
I liked Punjabi Dhaba, though I haven't been able to make it over there for several months. The restaurant is part of the old Howard Johnson motel across from Wal-Mart near the intersection of Bush River Road and I-26. I started going there after Delhi Palace moved from Broad River Road, and found I liked it better.
Here is The State story on the fire, though it is very brief. When I stopped by there on Sunday 9 February, the place still smelled stronly of smoke and burnt wood. While I certainly hope to see them re-open, it's hard to see sinking much money into this old building. There are two vacant restaurants further up the road, but of course those buildings aren't in great shape either.
UPDATE 16 April 2014 -- As commenter Andrew reports, looks like demolition is starting (pix from 13 April, it may be done by now):
UPDATE 9 May 2014 -- Well, the building is gone, and I have removed the "temporary" tag from the post title:
Posted at 3:26 am in Uncategorized
I like Indian food, but somehow never got around to trying this new Indian place in Five Points. Of course the parking situation for that location is not ideal, which is perhaps why nothing seems to get a toehold there.
(Hat tip to commenter MB)
UPDATE 1 July 2014 -- It's now Fast Eddies Calzones:
Posted at 3:31 am in Uncategorized
The first time I went to Tandoori Grill I recognized one of the staff from the Broad River Road location of Delhi Palace (or I should say he recognized me), and the food was quite good. I went there probably four or five times and it continued good, then I went there a final time, and I didn't think it was good at all, and I don't think the original guy was there anymore.
I was recently passing by during hours when the place should have been open, and noticed the sign wasn't on, so I turned in to check it out. The sign on the door is a bit unclear, but I think the gist of it is that the restaurant became "available" on 15 January 2012.
The little strip that it sits in, Fortune Square has not seen great success in quite a long while (the main store is Big Lots), but that makes it attractive to smaller operations, a number of which have come and gone over the years, including notably La Pizza Cucina.
UPDATE 18 September 2012 -- It's now Kiki's Chicken and Waffles:
Posted at 1:13 am in Uncategorized
Well, I believe the only Indian restaurant downtown is now gone. There is no goodbye sign on their door, but the web site is gone, the phone is disconnected, and fairly major work is being done inside. I suppose it could be a remodel, but in that case I would expect a sign to that effect.
As things worked out, I only ate at the India Pavilion once. Growing up my father had occasional "American faculty mentor" relations with visiting foreign students. At one time, this included an Indian couple. They were nice and we had them to the house for dinner a few times (my father duly explained that my sister's guinea pigs were not being raised to eat..) and they returned the favor by having us to their apartment once. Now, I was a very finicky eater with very narrow tastes, but I was informed by my parents that I would try whatever was offered to us. The only thing I can remember about it is that part of the meal was some sort of chutney, which I thought was the worst thing I ever tasted. I'm sure that it was well made, and that I would probably like it now, but at the time it made such a strong negative impression on me that I never even considered Indian food as an option until I was in my 30s, walking in Charleston and thinking Hey! That smells really good! with no preconception of what type of food it was.
So, anyway, with a childhood dislike, then living out of town and then generally going someplace with parking, I go most often to the Indian places on Bush River & Saint Andrews Road. Still, the time I did make it to India Pavilion it was fine, and it's a shame to see another longtime (an archived version of their web site says founded 1990) Five Points restaurant go.
(Hat tips to commenters Joel & Luke).
UPDATE 2 Sept 2010 -- It's to be another Pho Viet restaurant:
At one time, the side of the lower Intersection Center strip mall that faced Service Merchandise was something of an Indian complex, with a grocery, a clothing store and the Touch of India restaurant. I'm guessing that there was probably common ownership involved, but I don't really know.
Touch of India is the one Indian restaurant in Columbia that I haven't eaten at yet (though the one across form the Bush River Wal-Mart has changed ownership at least twice since I stopped there, so perhaps I shouldn't count it anymore). I always meant to stop, but the place was tucked away out of sight and mind and I never got around to it. They re-located last year out of the dying Intersection Center and onto Garner Lane, the hotel access road at the I-20 on-ramp off of Broad River Road. I've driven by the location a few times, and actually stopped by once when it happened not to be open. The new location looks a lot better, but they've traded an unattractive location for one that's hard to get to, at least if you're coming from Forest Acres. Still I'm going to make it eventually.
UPDATE 13 September 2009: Finally got some pictures of their new location at 1321 Garner Lane, #C:
UPDATE 15 March 2010:
Well, I finally did make it to Touch of India a few months ago. The menu was quite a bit different from The Delhi Palace where I usually go (or did before they moved). I thought the dosa (if I have that right -- the pancake-like things) were pretty good.
Unfortunately, they closed shop on Sunday the 14th. Eva's story in the Free-Times says business was down, and in my opinion, the location can not have helped there -- As I said in my original post above, Garner Lane is just hard to get to, and some people simply aren't going to "go against" Interstate on-ramp traffic.
UPDATE 16 May 2010: Added the full street address for the original location, tags.
UPDATE 20 May 2011 -- The place is now a strip club. More pictures later, but here is the start of the facade change:
UPDATE 22 January 2020: Add map icon (for Intersection Center location) and update tags.