Archive for the 'demolition' tag
I meant to get back, get out of the car and get some decent pictures, but in the event I never did. At any rate, Midlands Tech was doing some demolition on the Rosewood side of the campus recently. It looks like they're putting up a "Midlands Technical College Center For Business and Information Technologies". Anyone know what they took down?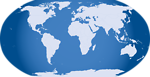 George I. Pair closed in 2012, and demolition started in December of 2022. It took me quite a while to get out there, and I expected to find just a flat patch of earth, but the excavators are still on site, and a few walls and porticoes are still in place. It was a nice afternoon for February, and I spent a good while walking around the grounds, so if you click-through for the full post, expect lots of pictures, which I haven't really organized or culled.
You can see a stories on the demolition here, here & here.
(Hat tip to commenter Db)
I think I have a picture of this building standing.. Somewhere. Anyway, apparently the buildings at 2801 & 2835 were originally owned by Continental American which was bought out by Aflac in 2009. At some point after that, Aflac moved their all their operations to either Laurel Street or Huger Street depending on which report you read.
In 2016, the property was sold to Devine Station LLC, apparently for
mixed-use development that includes apartments and retail space
I guess they are now getting started on that.
Posted at 1:18 am in Uncategorized
I liked Punjabi Dhaba, though I haven't been able to make it over there for several months. The restaurant is part of the old Howard Johnson motel across from Wal-Mart near the intersection of Bush River Road and I-26. I started going there after Delhi Palace moved from Broad River Road, and found I liked it better.
Here is The State story on the fire, though it is very brief. When I stopped by there on Sunday 9 February, the place still smelled stronly of smoke and burnt wood. While I certainly hope to see them re-open, it's hard to see sinking much money into this old building. There are two vacant restaurants further up the road, but of course those buildings aren't in great shape either.
UPDATE 16 April 2014 -- As commenter Andrew reports, looks like demolition is starting (pix from 13 April, it may be done by now):
UPDATE 9 May 2014 -- Well, the building is gone, and I have removed the "temporary" tag from the post title: