Archive for the 'framing' tag
The last time I was at Sandhill, this frame shop in the Bi-Lo wing, was planning to work through the holidays and close at the end of the year. With H. Rubin and Rita's, there are now a number of vacancies on this side.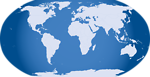 The Picture Place was for many years in the old Forest Lake TV storefront in Forest Lake Shopping Center. I know I had at least one photo framed there, and I think my mother had some art framed there as well.
As with everything else in that shopping center, the 4 October 2015 flood which roared through Nine Mile Branch and Gills Creek devastated their building as you can see in the first pictures above.
Fortunately, since since 19 November 2015 the store has been operating from their new home in Forest Park in the former Oreck / All Vacuums suite.
Posted at 12:15 am in Uncategorized
Here's another Landmark Square storefront, this one a framing and gifts operation.
According to their referral sign, they moved to 4339 Fort Jackson Boulevard in late 2011, and according to the February 2013 phonebook, they are still there.