Archive for the '4711 Forest Drive' tag
I was at Baskin Robbins the other day, and noticed that the adjacent Pizza Hut delivery/take-out storefront was empty. I'm not sure when they left, but I know for sure they were there this time last year.
I used to go to Pizza Hut all the time, but I don't think I've been in one during the last five years, and didn't even consider this place for takeout during the crisis. I'm not sure when exactly they fell off my list, but there are so many options now. (For instance, I did use Marco's up the block several times for delivery during the lockdown -- it's not bad).
This plaza used to be called Forest Park, but I'm not sure it still is. The roadside marquee used to have an "FP" logo, but lately it has been replaced by whatever grocery store is in the main slot at the time.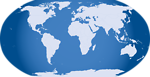 I noticed yesterday when I took the pictures for the J. Peters post, that 2005 North Beltline is also the new location for Wild Birds Unlimited. I first noticed them when they moved from 3304 Forest Drive to this location in the Forest Park shopping center (If they still call it that) around 2010.
Now, they have moved on again, and this is the new storefront:
UPDATE 22 June 2022: Updating tags.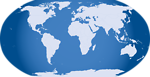 I'm forgetting what this place used to be called, but it has only been One Main for a few years. At one point, they apparently had my P.O. Box, and I still get important looking mail for them 15 years later..
They left the Forest Park shopping center (if it indeed is still called that) a month or so ago, and have moved into the old VK Nails location across from Richland Mall.
As above, this BI-LO opened on 15 November 2013, giving them about a three year run after taking over from The Pig.
I don't understand the rationale for closing this particular store, as it seems to have some pretty big plus factors to me. The groceries in this area are Kroger on Forest at Beltline, Trader Joe's at 4516 Forest, Fresh Market and Publix at Trenholm Plaza, and arguably Wal-Mart at Forest & I-77. Of those, Fresh Market and Trader Joe's are upscale specialty stores that are a different market than a general grocery, Publix is cramped and has bad parking, Kroger has bad parking and so-so location, and Wal-Mart .. is Wal-Mart. Against that, this spot has good parking, a large layout, and lots of built-in customers as soon as the re-purposing of Cardinal Newman is complete.
On the other hand, BI-LO is not in the most robost shape, and has presumably thought about all these issues.
At any rate, the sell-off was almost complete when I went in on Saturday 24 September. Remaining were only two endcaps of odd frozen goods, and one shelf of deeply discounted (and not particularly popular) items near the registers. The rest of the store was already a hollow shell.
UPDATE 9 August 2017 -- The teaser sign for Lowes is up on the plaza sign board and the store itself has now been designated a construction area (though I have seen no activity as yet):
UPDATE 31 October 2017 -- As mentioned in the comments, construction for Lowe's has begun, and the building is basically ripped open:
UPDATE 17 February 2018 -- Starting to look like a Lowes:
UPDATE 19 March 2018 -- Shaping up:
UPDATE 25 June 2018 -- Nearly there:
The Picture Place was for many years in the old Forest Lake TV storefront in Forest Lake Shopping Center. I know I had at least one photo framed there, and I think my mother had some art framed there as well.
As with everything else in that shopping center, the 4 October 2015 flood which roared through Nine Mile Branch and Gills Creek devastated their building as you can see in the first pictures above.
Fortunately, since since 19 November 2015 the store has been operating from their new home in Forest Park in the former Oreck / All Vacuums suite.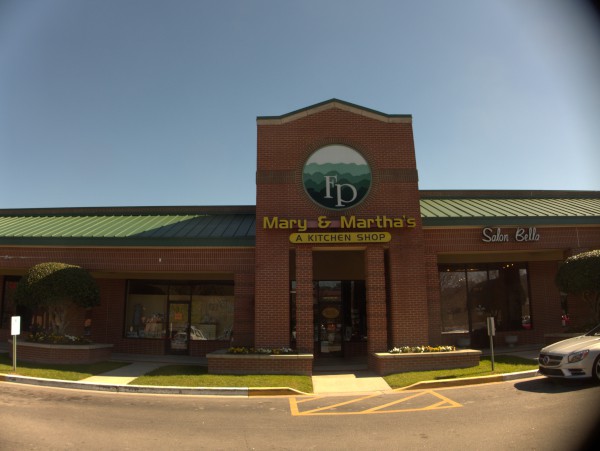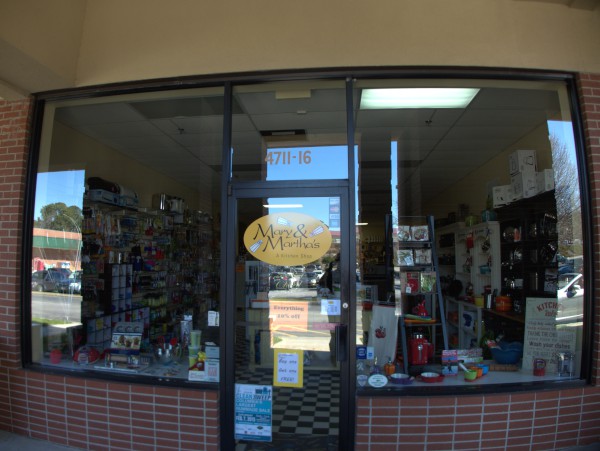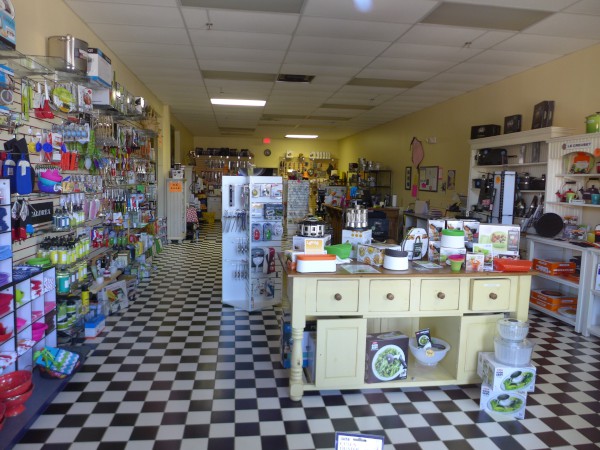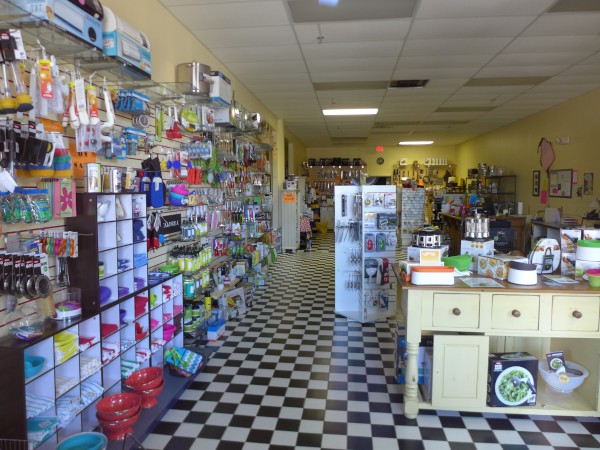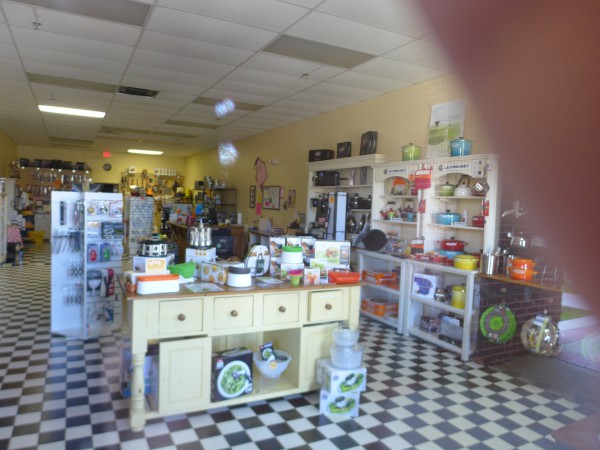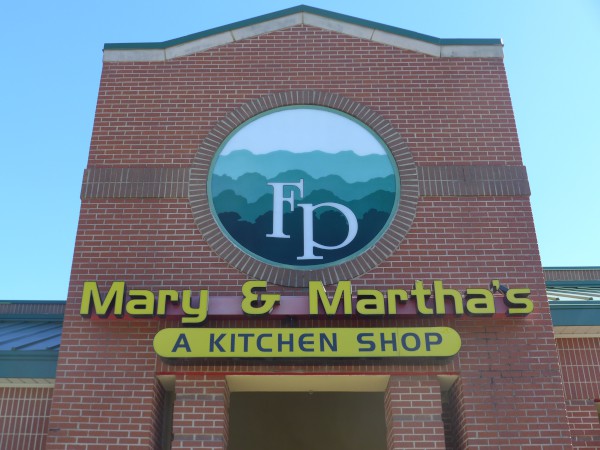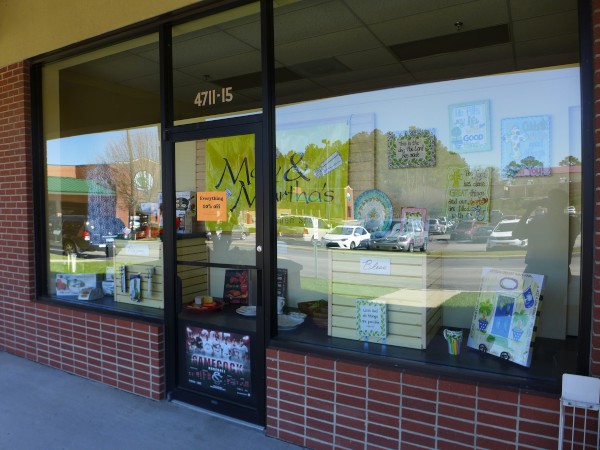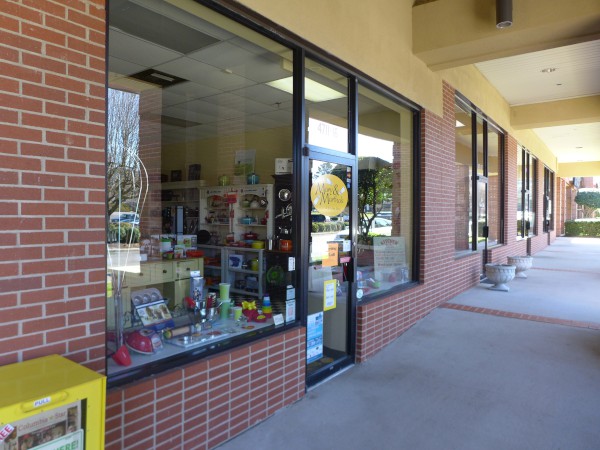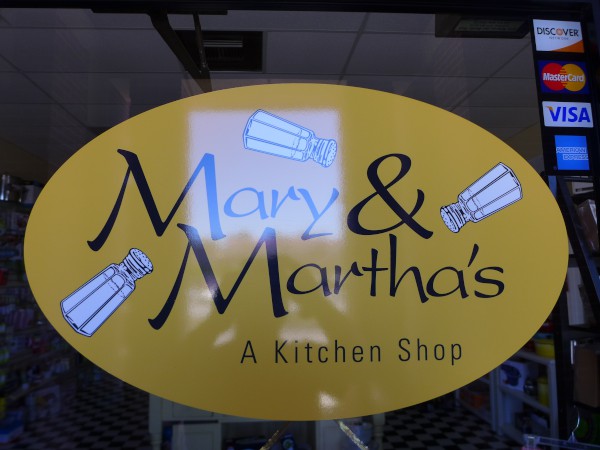 Mary & Martha's in Forest Park is closing shop in the coming weeks. The State Reports:
Owner Beverley Tuller has started a liquidation sale to sell most of the items as she prepares to close the shop in March if she can't sell it first.

"I've had a couple of nibbles, but nothing has really panned out yet," Tuller said of a potential buyer, adding she will keep the store open longer if she has a contract in place to allow for a smooth transition.
Given the above, I'm not exactly sure where the name of the shop comes from, but I have been in there several times. As I recall, I bought a double-boiler, and an apple peeling machine (that worked better than I expected). It's not the kind of place a guy like me needs often, but always a nice option to have when I *do* need it.
Well, we've pre-discussed this closing here, but the actual event finally took place on Saturday 9 November 2013 when this store closed as a Pig at 3PM.
As it happened, I was there a bit after 2PM, and found the store surprisingly well stocked. The entire right quadrant of the store, with produce, the bakery, the cafe and Dream Diners was empty, but the non-perishable isles were still pretty well stocked. I suppose the idea is that it probably cost the Pig less, or perhaps even made a little money, to transfer then to Bi-Lo rather than go through a drawn out sale, or trying to get them back to the warehouse.
As commenter Matt mentions, the store brand stuff did go on sale at deep discounts, because, well, Bi-Lo can always sell Dixie Crystals, but can hardly carry Pig Swig or other Pig branded items.
The store is to reopen next Friday, 15 November 2013 as Bi-Lo.
With this closure, the Garners Ferry closing and the Litchfield Beach closing, all the "nice" Pigs that I have personal experience with are gone. The one on Devine appears to be one of the older, smaller layouts, and is a bit of a drive anyhow.
Posted at 12:39 am in Uncategorized
I used this location of Cartridge World a few years ago to refill the toner in my HP Laserjet, and that refurbished cartridge is still going strong. Sometime this year, this branch moved out of the Forest Park plaza next to Cardninal Newman, west down Forest Drive past beltline to a new location more or less across from The Pizza Joint and next to Lizard's Thicked.
It looks like the Forest Park storefront is currently being used for overflow storage.