This is a shame as this Baskin-Robbins was my go-to for milkshakes & ice cream. Not that I went that often, but it was pleasant on a summer night to get something cold and hang around in the warm evening outside for a while.
I believe this closing leaves Forest Acres without an ice-cream parlor for the first time in my life. There is still Zesto for a chocolate-dip, but as much as I like soft-serve now and then, it's not really the same thing.
I'm not sure what's up with the construction, but apparently someone jumped the gun a bit.
(Hat tip to commenter Larry)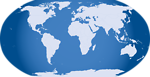 8 Responses to 'Baskin-Robbins, 4711 Forest Drive Suite 27: 18 December 2022'
Subscribe to comments with RSS
Leave a Reply