Archive for September, 2013
I'll admit I'm a sucker for anything mechanical, so I could toss out more of thes pictures, but I'm not going to.
This little automated carwash is on Broad River Road at Riverhill Circle, just across that street from China Hut Ace and just below the 'T' where Greystone Boulevard hits Broad River. I like the way that it seems a little bossy with its "Stop/Back Up/Drive Forward" warnings and the way it keeps up with the situation through observational pronouncements like: "Car Is Soaking".
Nothing fishy here... anymore.
UPDATE 6 October 2021: Adding "North" to "Woodrow Street" in the tital and tags. Adding map icon.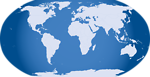 Posted at 11:27 pm in Uncategorized
I noticed earlier this month that the little liquor store next to the Subway in the old Sears Plaza on Garners Ferry Road was going out of business. At the time of the first shot, they were doing fairly deep discounts, and by the time I got by there again at mid-month, they were already gone.
I have got to say that their marquee mascot looks the least like a Chinese chef of any illustration I've seen. (Not that there's anything wrong with a European in a floppy hat dilligently applying himself and learning Chinese cooking..)
UPDATE 6 October 2021: Adding "North" to "Woodrow Street" in the title and tags. Adding map icon.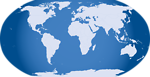 Posted at 10:26 pm in Uncategorized
As reported by commenter Mike, The Diner on Fort Jackson Boulevard just behind the new Whole Foods is closed for "renovations". I believe this place has been open for a bit over a year and a half, launching in January 2012 in the old Jesudi's etc location.
Given that they did extensive renovations on the place before opening, it's hard to imagine what needs upgrading now. While I certainly hope it is not the case here, it seems to me that more than half the times a restaurant closes for "renovations", that turns out to be more of a hope than a plan, and the closure becomes permanent.
UPDATE 24 October 2013 -- Well, looks like that's it for The Diner:
I've taken the "remodeling" tag off the subject line.
Posted at 11:38 pm in Uncategorized
I was not aware of this Palmetto Pig location before commenter Beth pointed out that it had closed.
AJ AMick Road is off of US-76 in Ballantine, across the street from the local Food Lion. I'm not exactly when they closed, I take it that it was a recent surprise to Beth, but the place has been closed long enough for all the Palmetto Pig signage to be taken down and for the interior to be stripped.
(Hat tip to commenter Beth)
UPDATE 24 September 2013: Commenter Mike R. puts the closing at 1 September 2013, so I have updated the post title to reflect that.
I noticed this little liquor shop in Irmo on Woodrow Street behind the Bi-Lo. It was raining a bit so I didn't get out and peer inside, but I believe that at this point they are still in close-out mode, though the space is already listed with a real-estate sign.
UPDATE 6 October 2021: Adding "North" to "Woodrow Street" in the title. Adding map icon.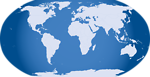 Posted at 12:04 am in Uncategorized
The intersection between SC-277 and I-20 is almost a Malfunction-Junction writ small. Unlike Malf-Jay, it's only a partial cloverleaf, but while the transition from northbound 277 to eastbound I-20 isn't bad, the transition from westbound I-20 to northbound 277 has that stretch just like Malf-Jay where cars are trying to merge left onto 277 at the same time others are trying to merge right onto the I-20 ramp.
Why anyone thought that putting up a row of metal lane pickets at the point where the merge starts would help anything I don't know, and in fact it didn't. The pickets did nothing but annoy people and turn an already quite short merging area into an even shorter one. Fortunately good sense prevailed after about a month, and the pickets are now gone as you can see here. It is hard, in fact, to even see where they were planted at this point.
Posted at 10:52 pm in Uncategorized
Here's another storefront in Irmo's Quail Valley Plaza.
As far as I can tell, this tailoring and alterations shop closed in 2009.
Posted at 11:23 pm in Uncategorized
Driving down Millwood the other day, I noticed that longtime fixture Branham's appeared to be closed. Closer inspection reveals that while the building is indeed up for sale, Branham's has consolidated operations with the next door DeLoache.