Archive for the 'SC-277' tag
Kandy Shop was an alternative club in the Margarette H. Miller Cosmetology Center which apparently only lasted a couple of months. As I was driving by recently, I noticed that it was gone, and now the venue is another night operation Club 1509.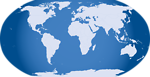 Over the years I have always wondered exactly what this Cosmetology Center on Fontaine Road was. The answer seems to be that it was a banquet hall and event center.
Over the past few weeks, a new marquee has gone up announcing that is is now Kandy Shop, though I'm not clear on exactly what that means.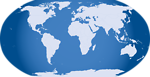 I'm not sure what the issues were since they spent a good while remodeling this building after it was Sunset Grill & Pizza, and that was not so long ago, but at any rate, there does appear to be actual work going on here, so I expect it will not be long before this Chickadee's location is back.
(Hat tip to commenter gofinsc and others)
UPDATE 22 February 2019 -- They had re-opened after the Fall 2017 closing in the post title, but now closed again for good to become King's Pizza:
UPDATE 11 May 2019 -- A) King's Pizza is apparently no longer coming here and B) This site is going downhill fast:
UPDATE 21 September 2021 -- Now open as Tropical Smoothie Cafe: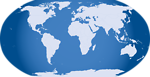 Commenter Brian mentioned that BJ's Cafe near Richland Memorial appeared to be closed.
I drove by, and found that was in fact the case, but that there were a number of workers inside the building, so something is happening there, either a remodel for the same operation, or an upfit for a new one.
The BJ's web site gives no additional information.
(Hat tip to commenter Brian)
UPDATE 26 May 2016 -- Now open as Sunset Grill & Pizza:
Posted at 12:04 am in Uncategorized
The intersection between SC-277 and I-20 is almost a Malfunction-Junction writ small. Unlike Malf-Jay, it's only a partial cloverleaf, but while the transition from northbound 277 to eastbound I-20 isn't bad, the transition from westbound I-20 to northbound 277 has that stretch just like Malf-Jay where cars are trying to merge left onto 277 at the same time others are trying to merge right onto the I-20 ramp.
Why anyone thought that putting up a row of metal lane pickets at the point where the merge starts would help anything I don't know, and in fact it didn't. The pickets did nothing but annoy people and turn an already quite short merging area into an even shorter one. Fortunately good sense prevailed after about a month, and the pickets are now gone as you can see here. It is hard, in fact, to even see where they were planted at this point.
Posted at 1:46 am in Uncategorized
This little building is just to the left of the Dessi Short Stop III building, and google doesn't turn up a whole lot about it.
All I know is that On 27 November 2002 the building, which was to operate as a restaurant and nightclub, was denied beer & wine and mini-bottle permits due to an objection (considered by the court) from the Richland County Sherriff's office, and that on 26 December 2011, the place (which was referred to only as "a former nightclub") caught fire despite the electricty being turned off.
Posted at 4:56 pm in Uncategorized
Posted at 12:54 am in Uncategorized
I noticed this one driving down Fontaine Road to SC-277 recently. The landscaping operation across Warner Drive from the old Hertz Equipment Rental has either closed or moved. I think it's probably moved as in this year's phonebook, the phone number goes from "John Deere Landscapes, 1300 Fontaine Road" to simply "John Deere Landscapes, Columbia" with a new number given for a Sunset Boulevard location.
Apparently the dog hasn't moved yet..