Archive for the 'flowers' tag
When I took these pictures, I was thinking this spot was PC Corner, but it turned out I had already done a closing on that, and anyway, it was two suites over. This looks to have been The Flower Botique, which has apparently moved to 8816 Two Notch. It turns out I did have a picture of that from a different closing, it's just not a very good one:
(Click through and look all the way to the left..)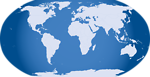 I noticed the other evening that this florist, on Two Notch near Spring Valley Antique Mall was gone. I go to florists probably less than once a decade, and never went to this one, so there's not much I can say. I do find the name a bit curious, as it sounds more like a nursery than a flower shop.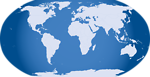 We were having one of our many gray December rainy days while I was trying to get pictures of Rosewood Florist so I couldn't really frame anything except out the passenger side window without getting my lens wet.
Commenter Frank reported this store closed in early December, and it does seem to be up in the air at the moment. Their Facebook page reports, in a comment, that they are moving, but there are no details as yet.
(Hat tip to commenter Frank)
I don't get out to Pontiac very often, so I was only vaguely aware of this little strip mall near Pontiac House Of Pizza, but it looks like there are a couple of vacancies right now.
(Hat tip to commenter cheryl)