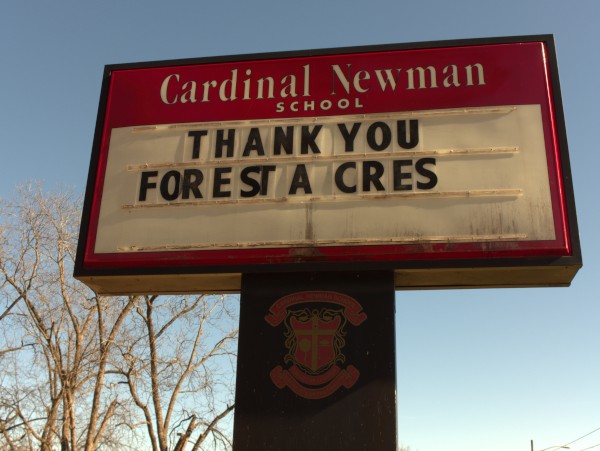 Well, this has been talked about, and dreaded, for ages, but Cardinal Newman High School has finally left Forest Acres for Alpine Road. The kids went home from this campus for Christmas vacation, and "returned" to the new one. I know that Brueggers, Groucho's and other area restaurants will miss the afternoon influx of the diverse, chatty but very polite mass of students, as will I, and evenings will be somewhat less interesting without the muted roar from the football field. And then, of course, there's the question of "What Next?" The property is apparently already under contract, and to be re-zoned, and it's hard to imagine that whatever replaces the school will be an improvement in the eyes of local residents.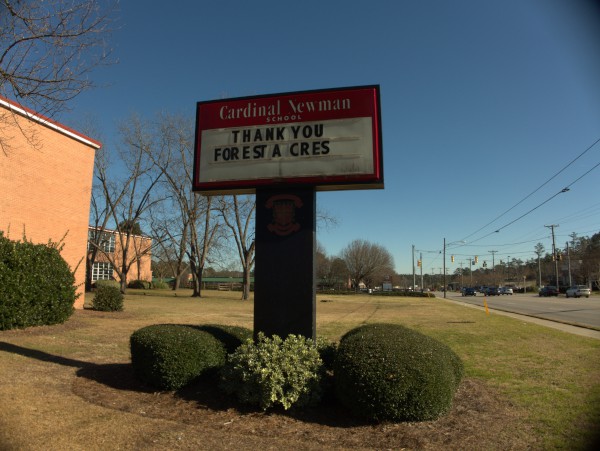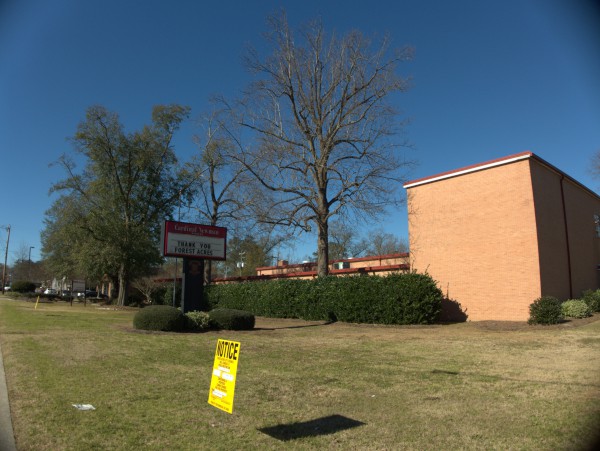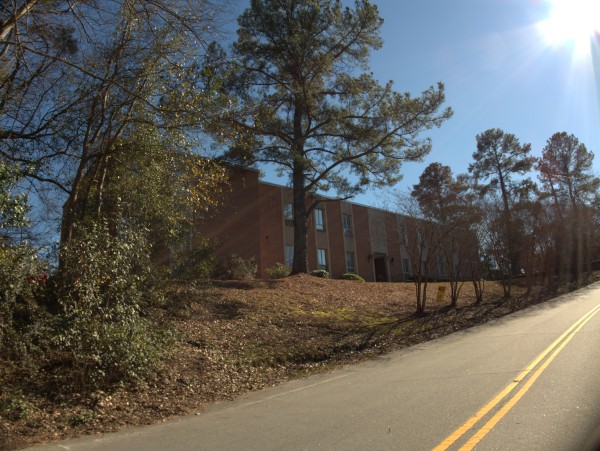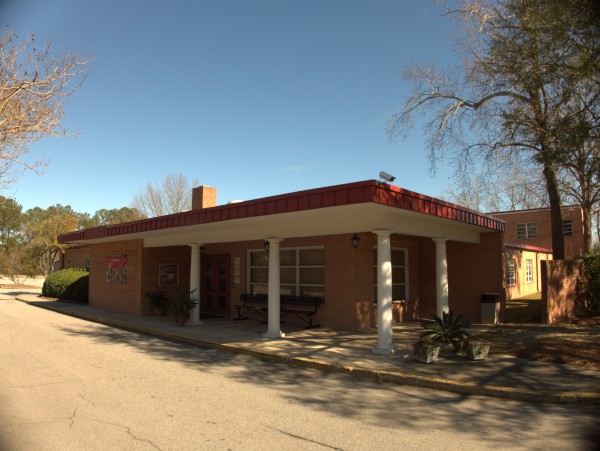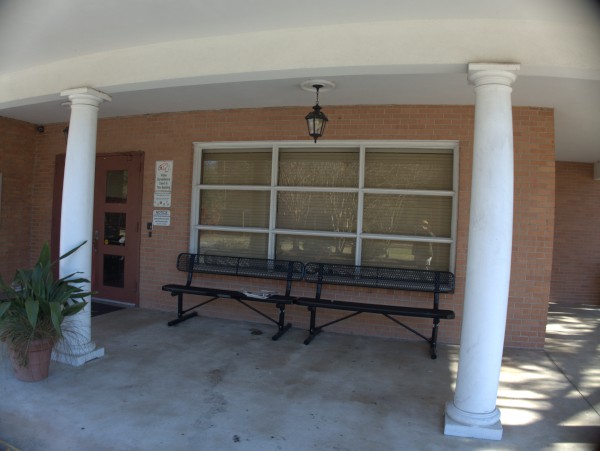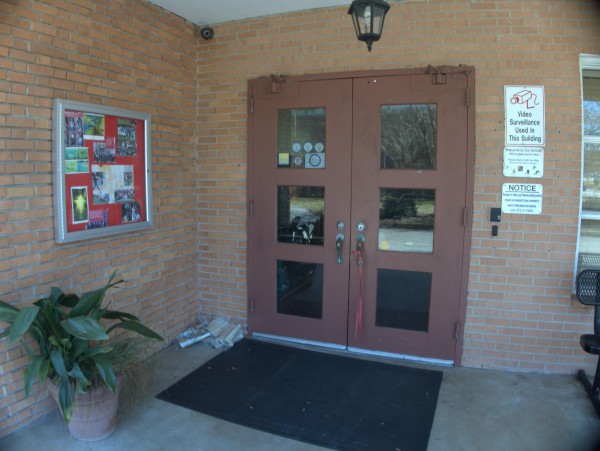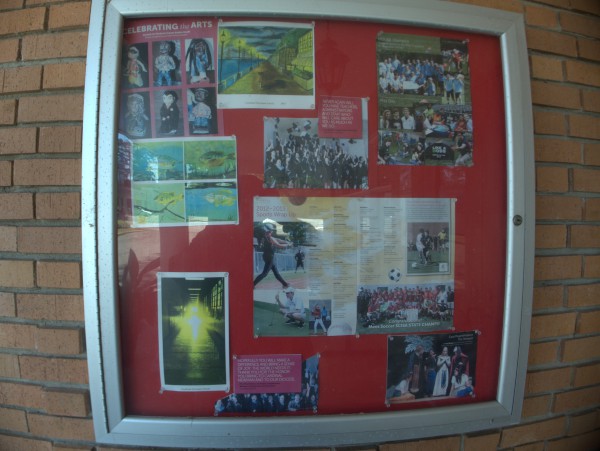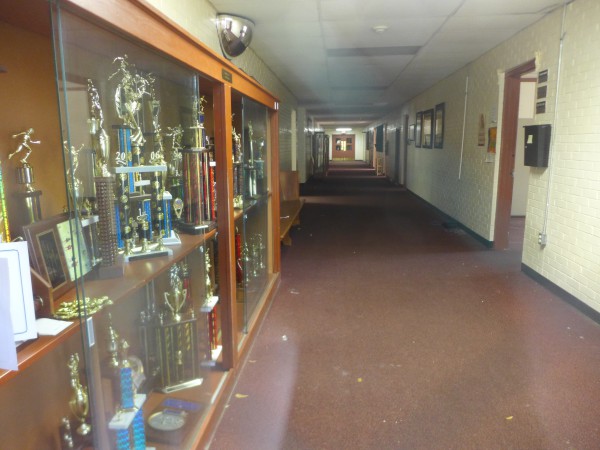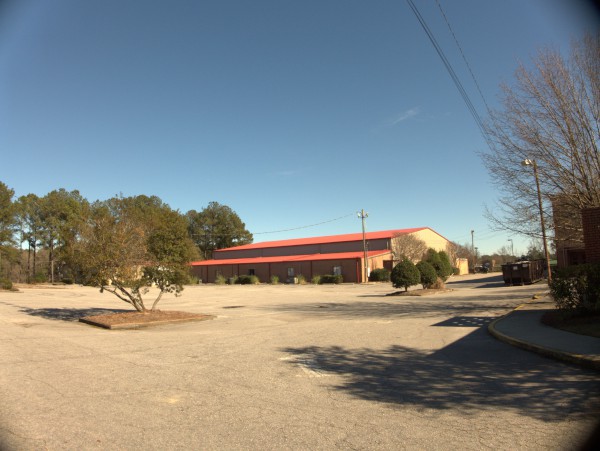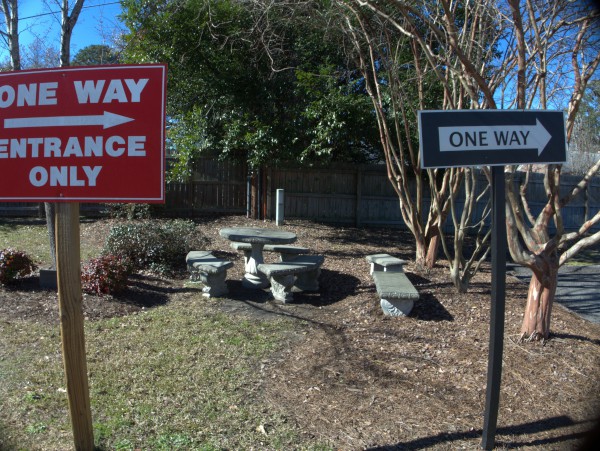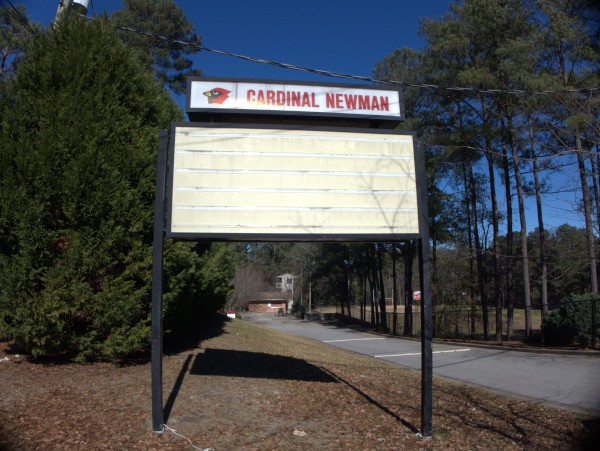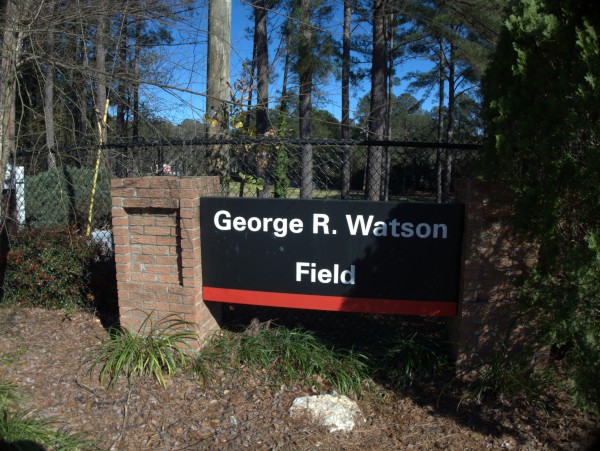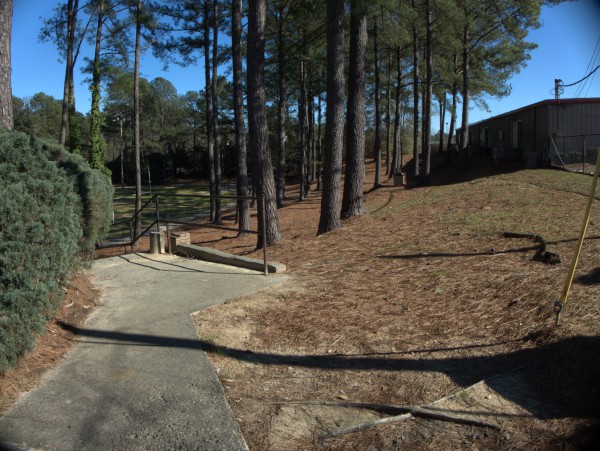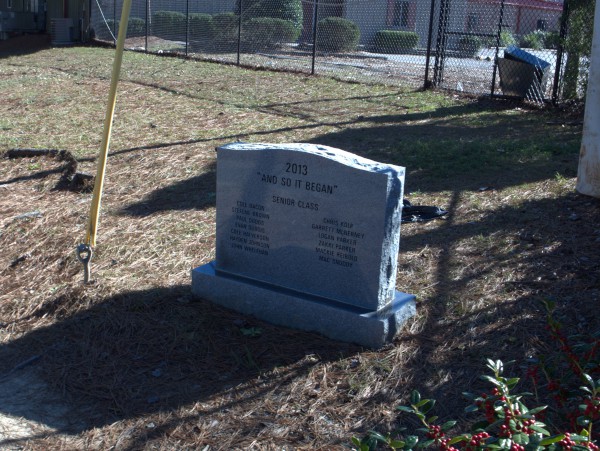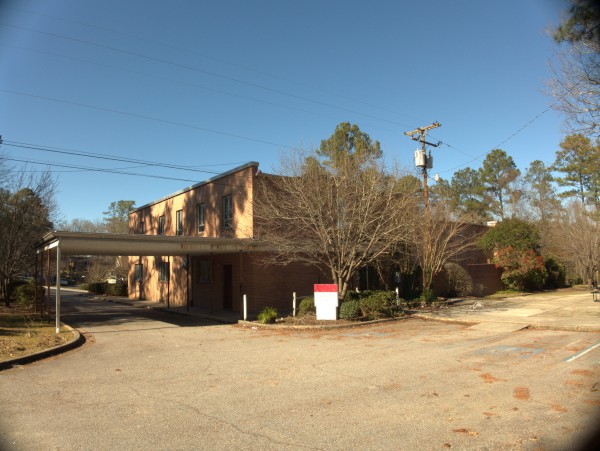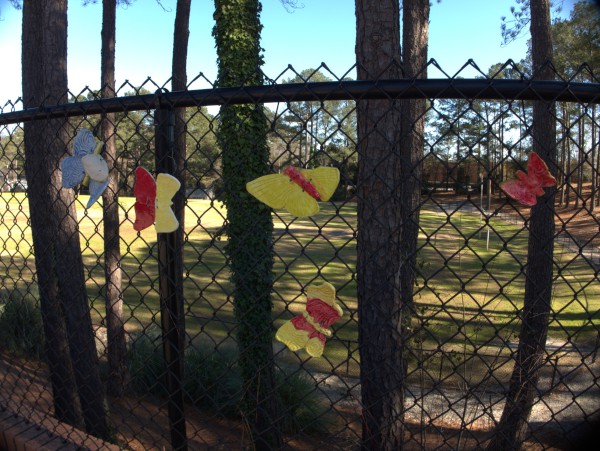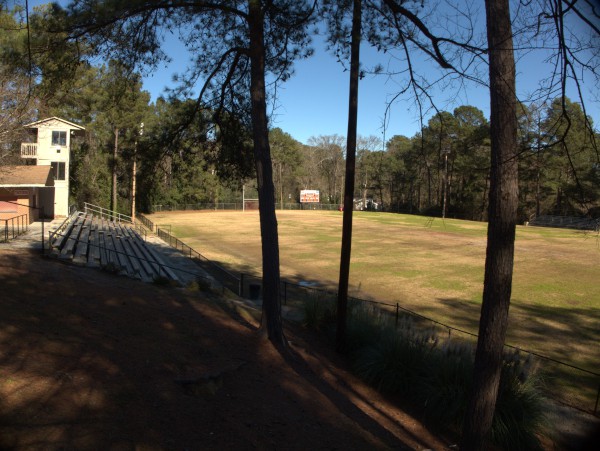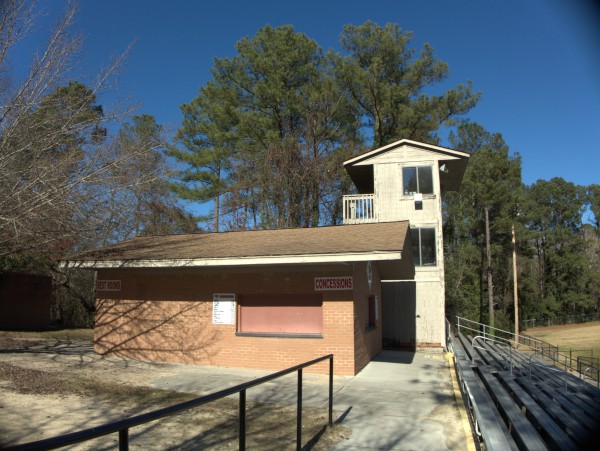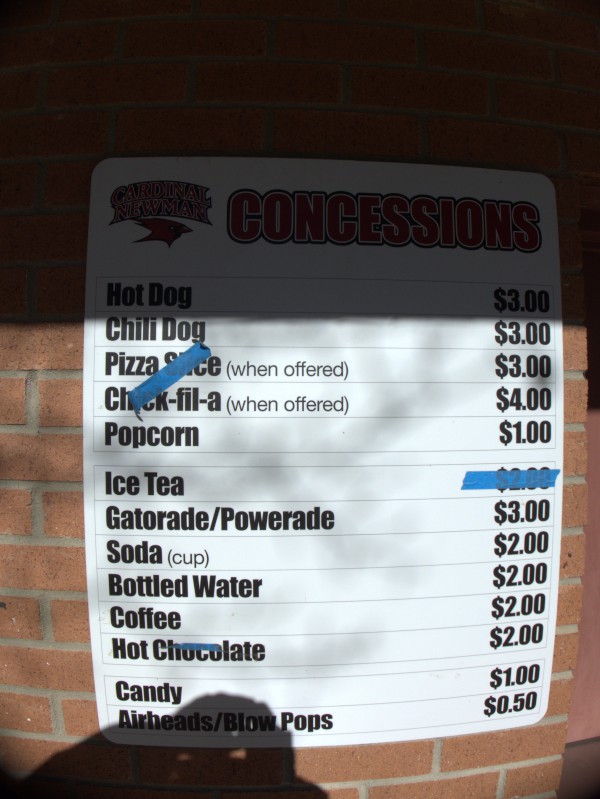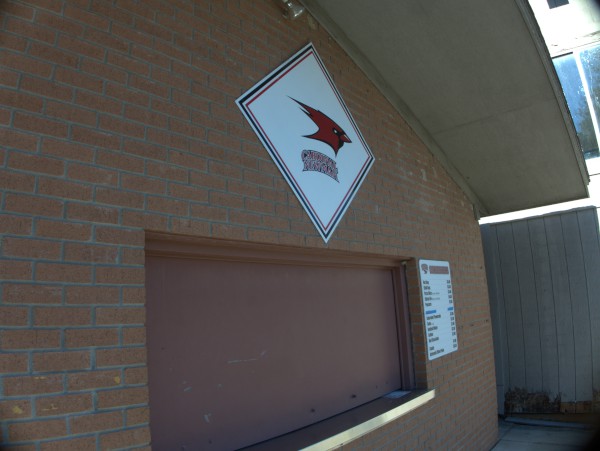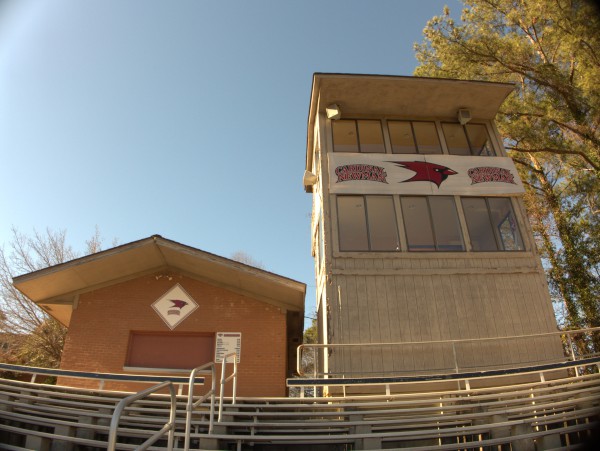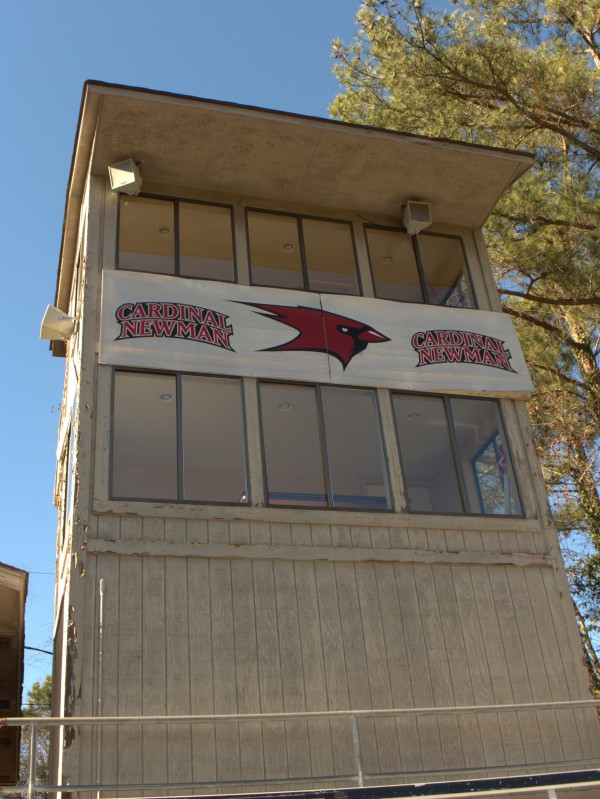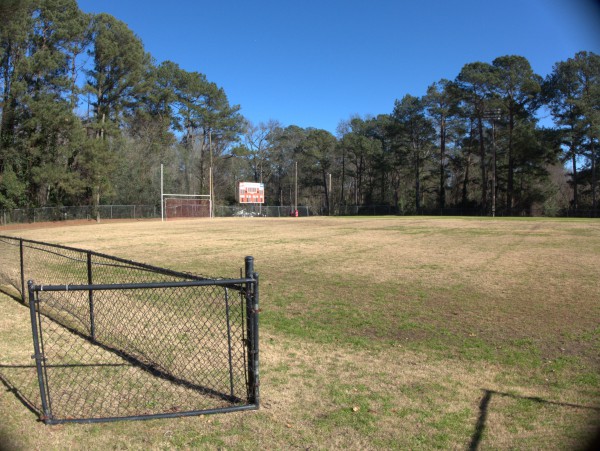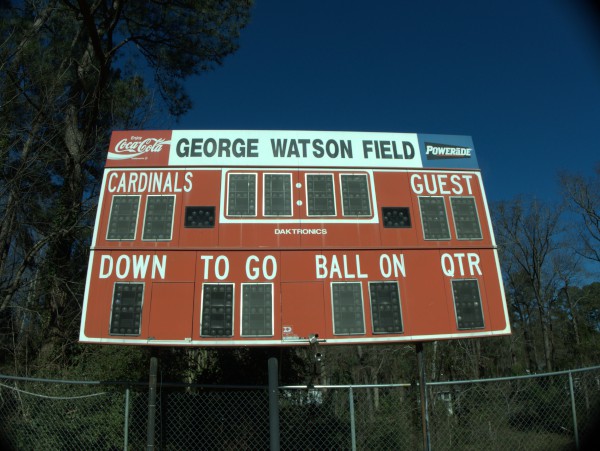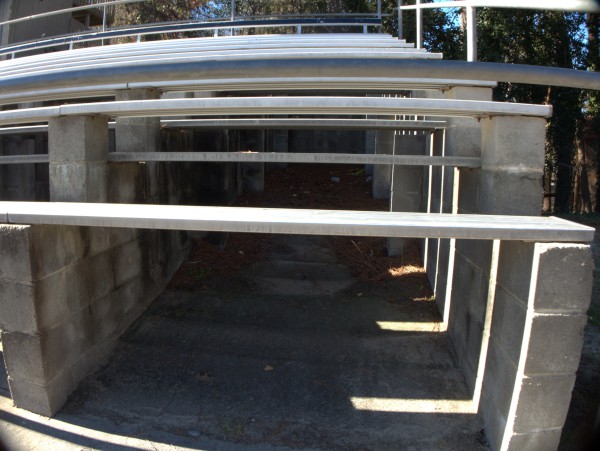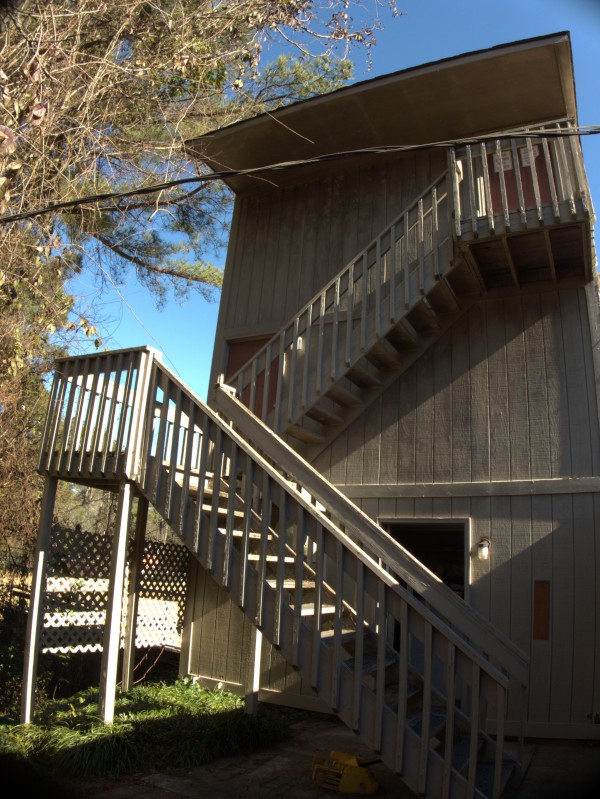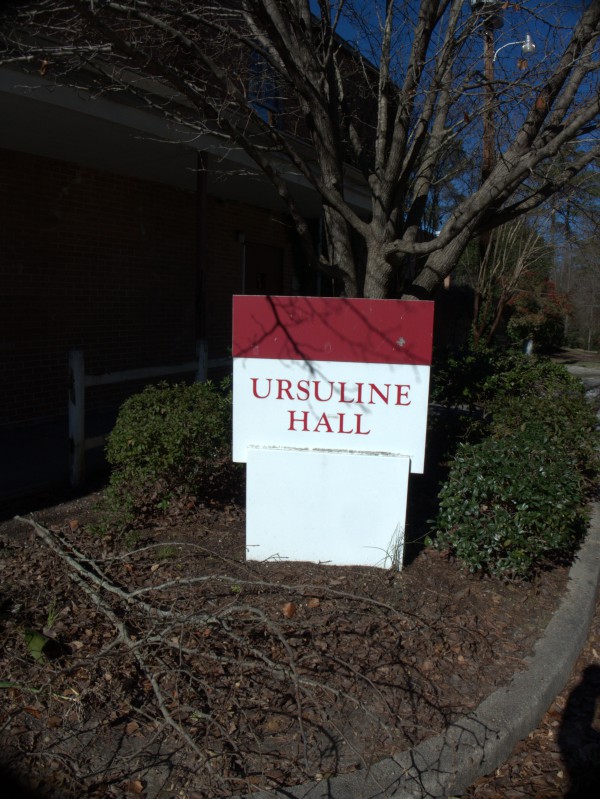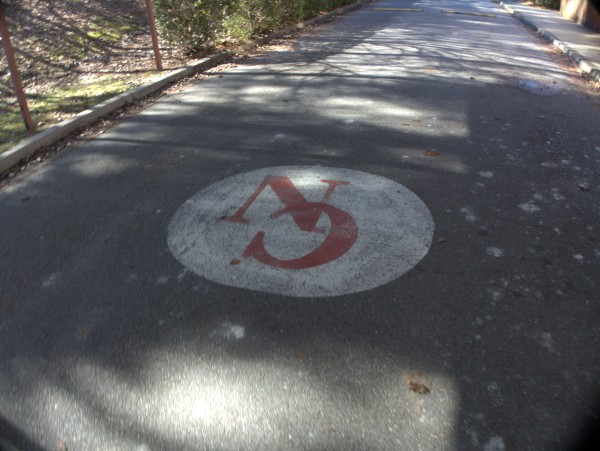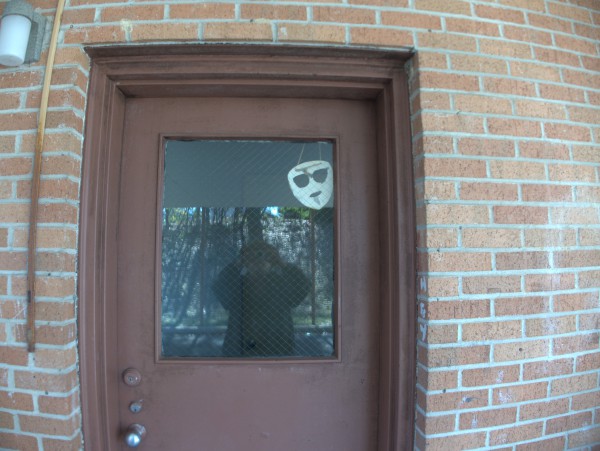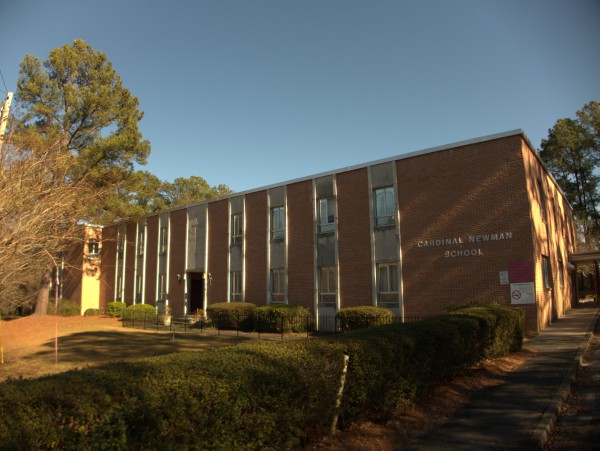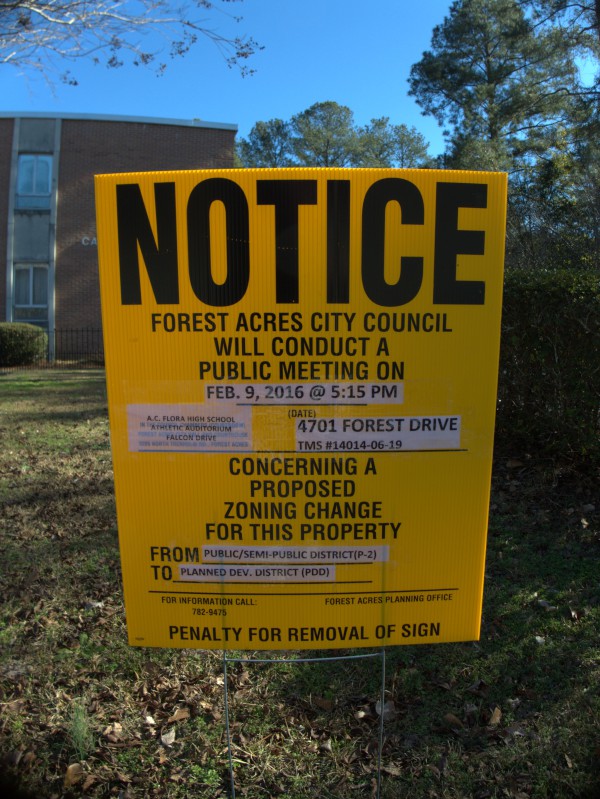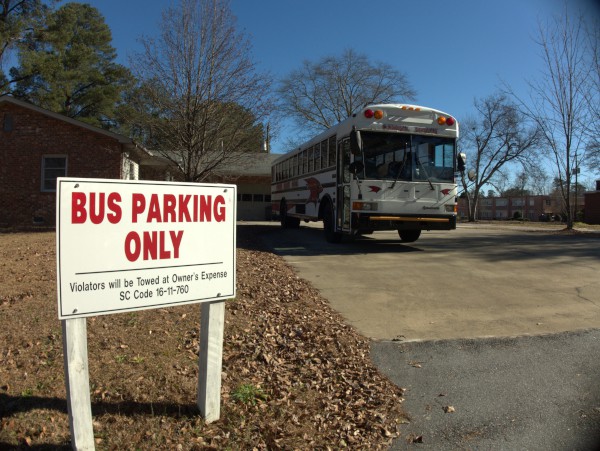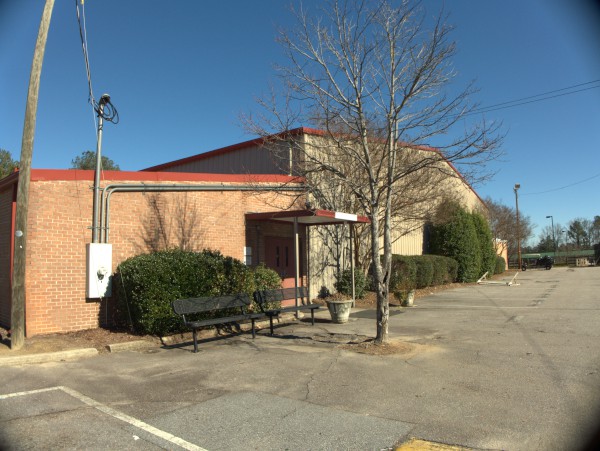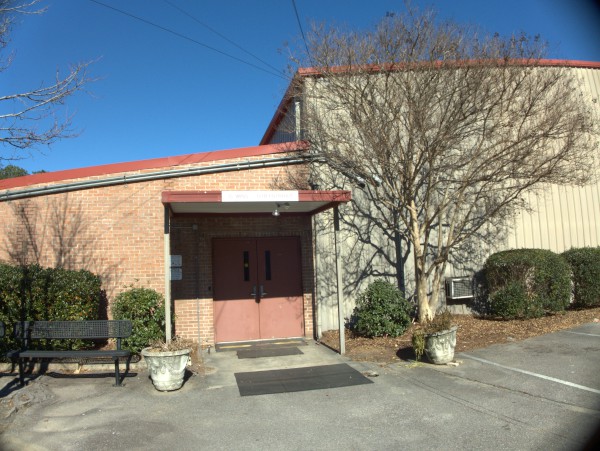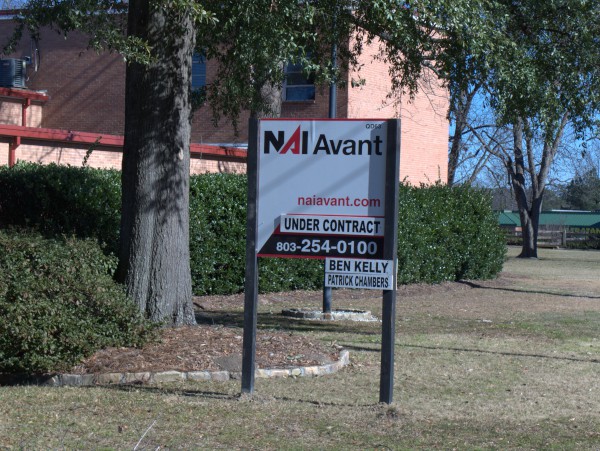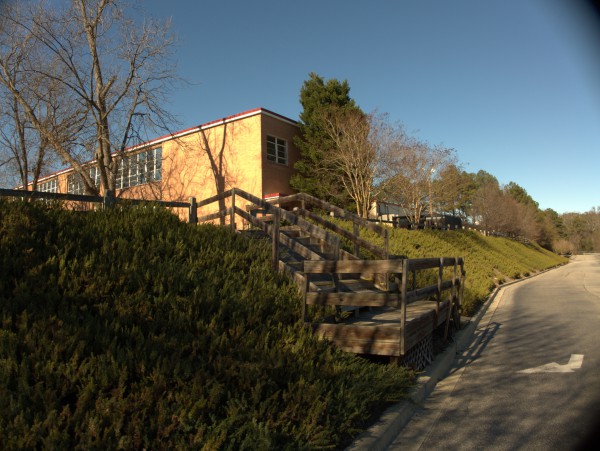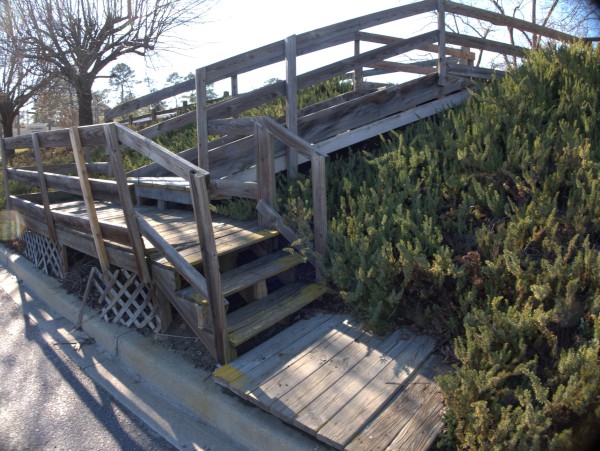 Update 17 January 2017: Demolition on the site has started:
UPDATE 5 February 2017 -- Demolition continues. The old Convent is almost gone:
Narnia
The Convent
UPDATE 17 May 2018 -- I'm going to miss Forest Acres' urban meadow at the Cardinal Newman site: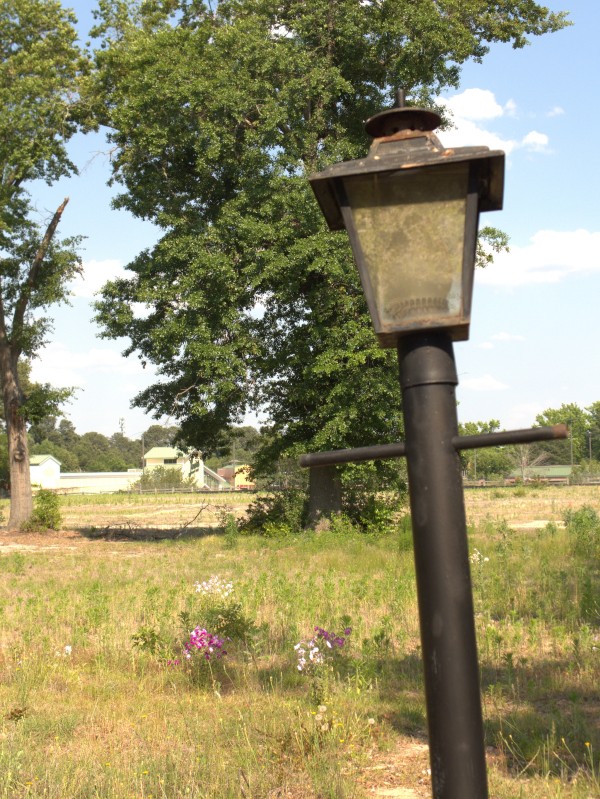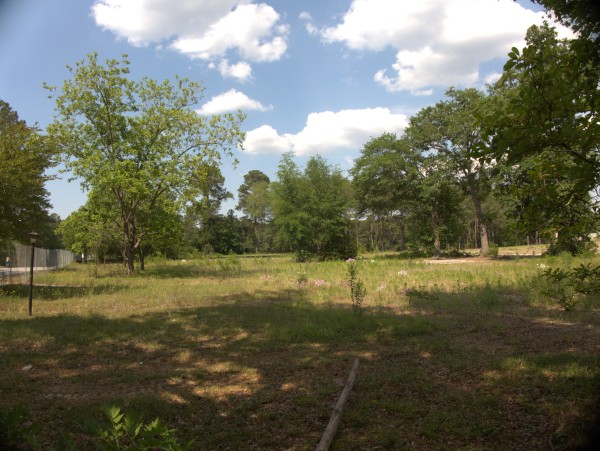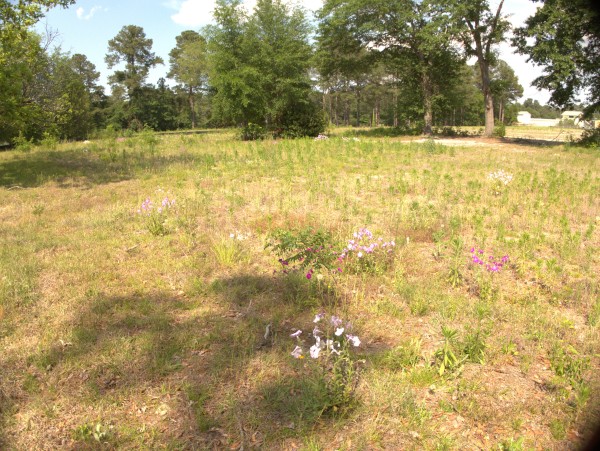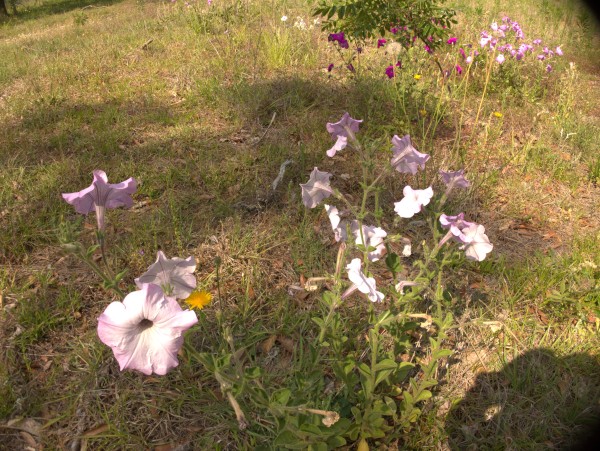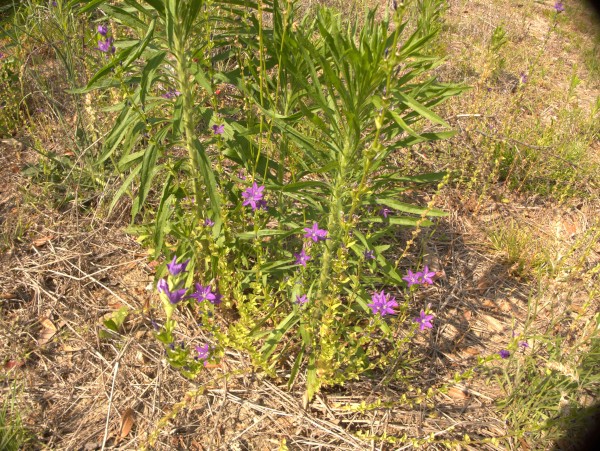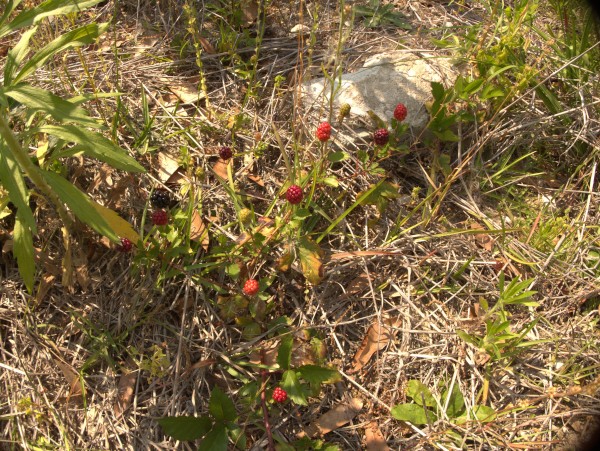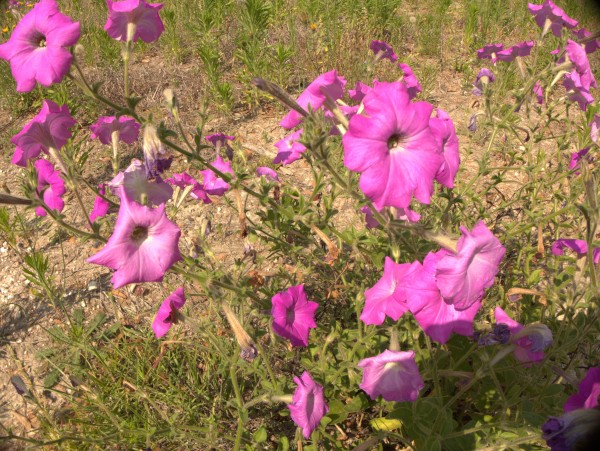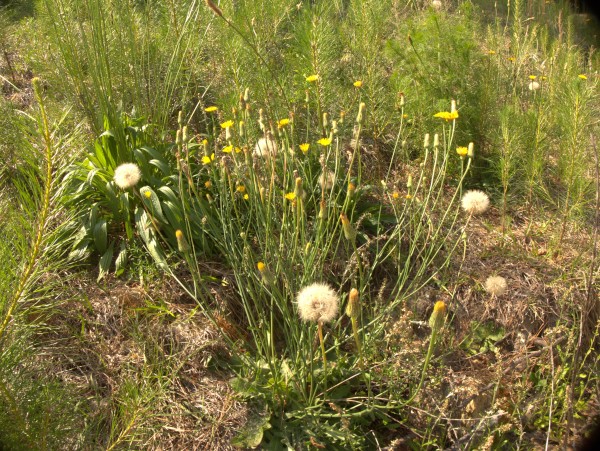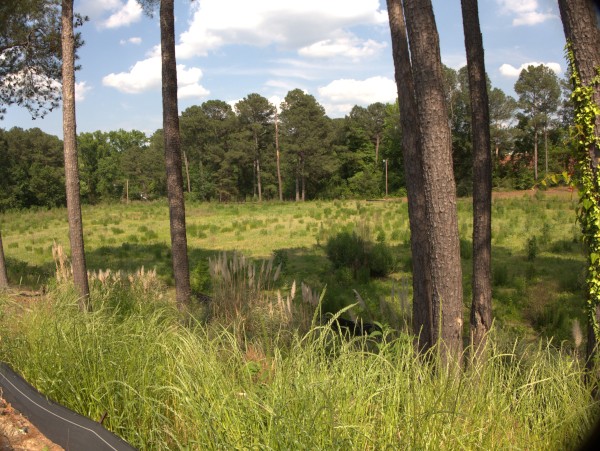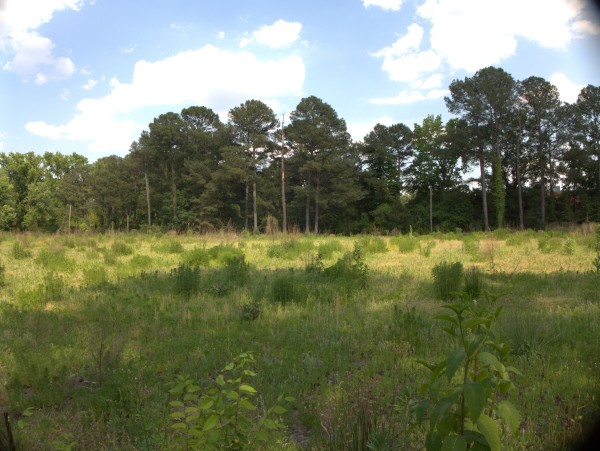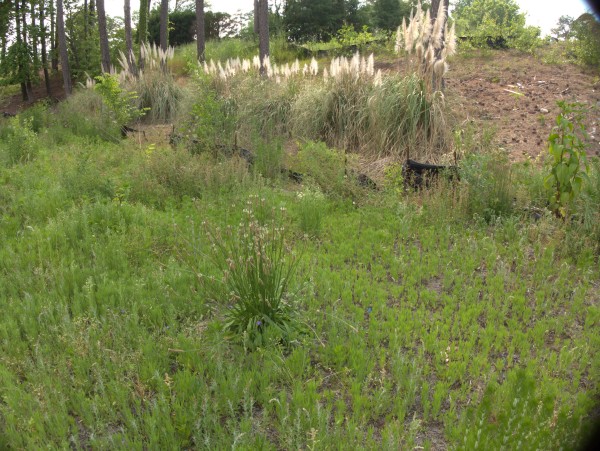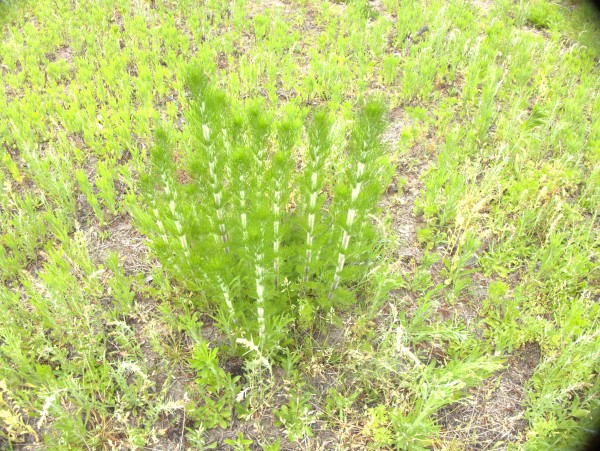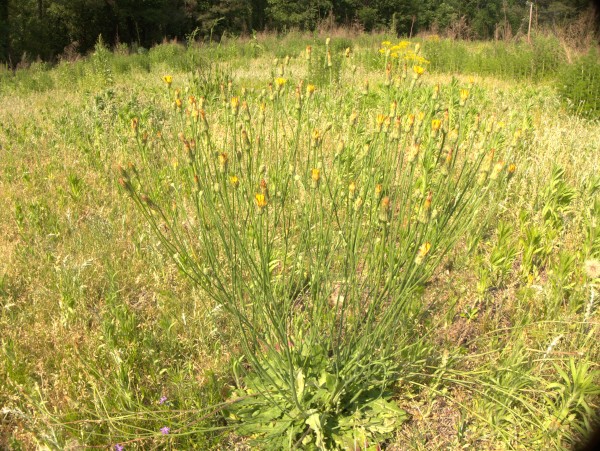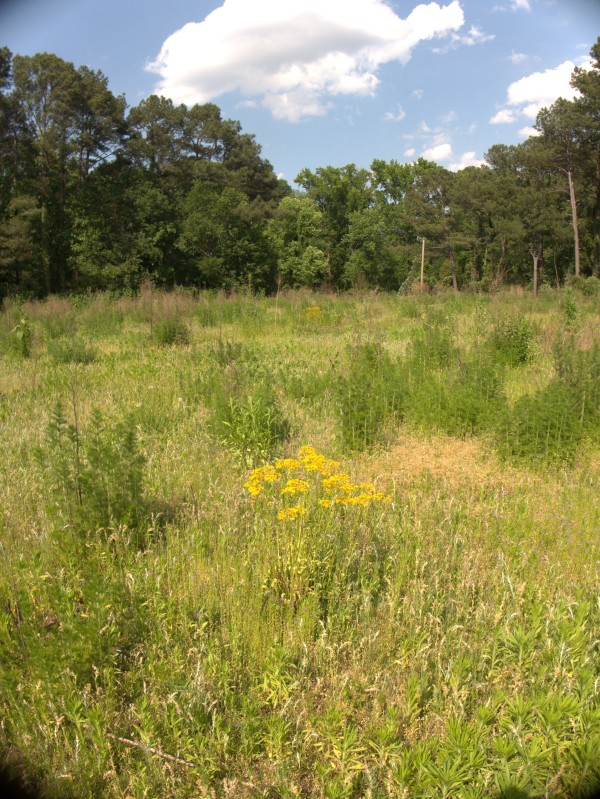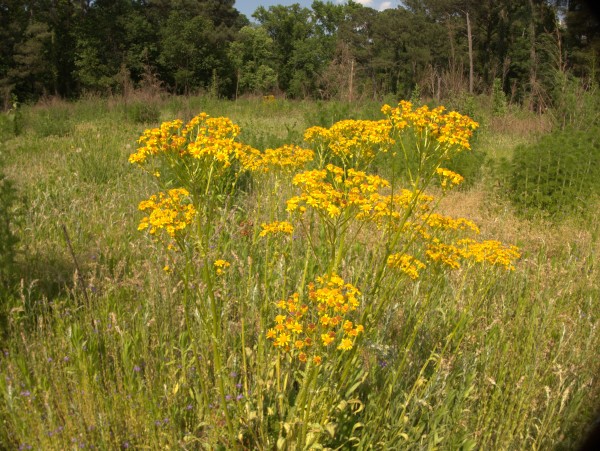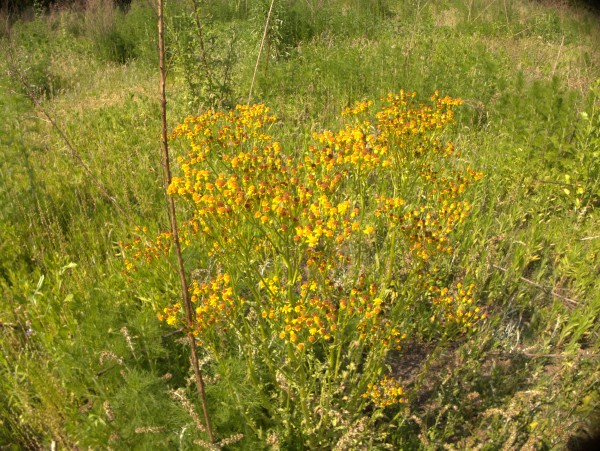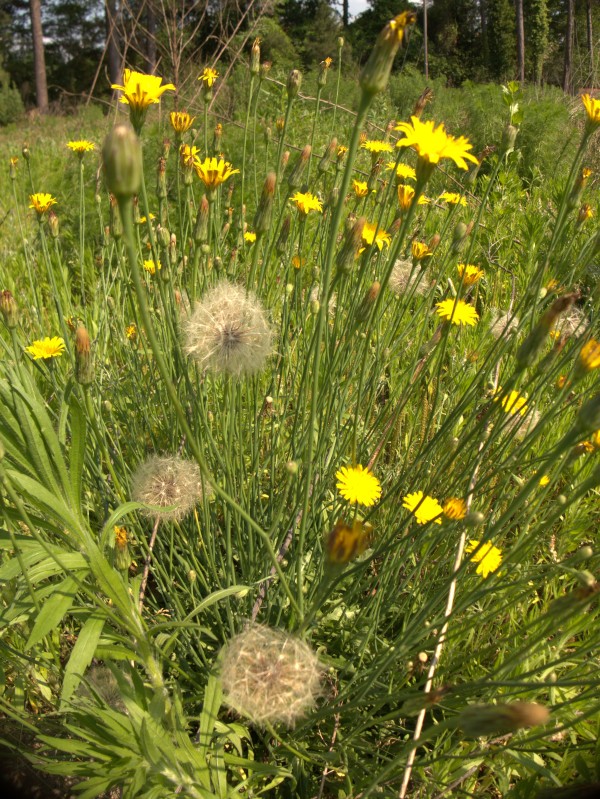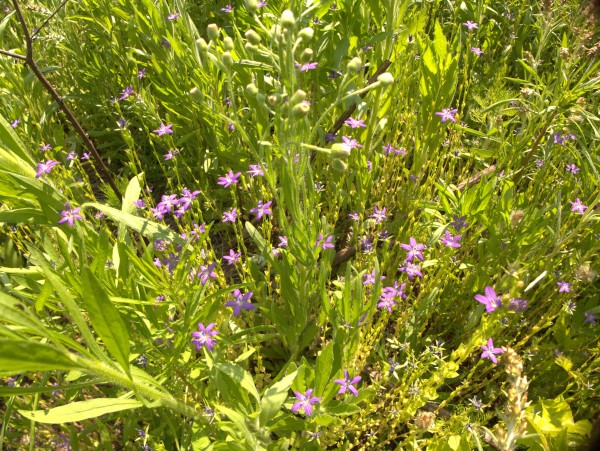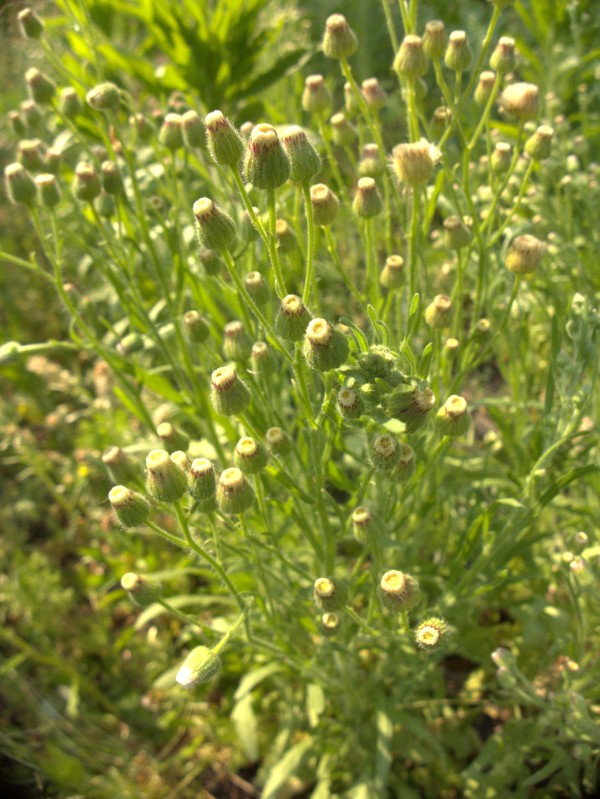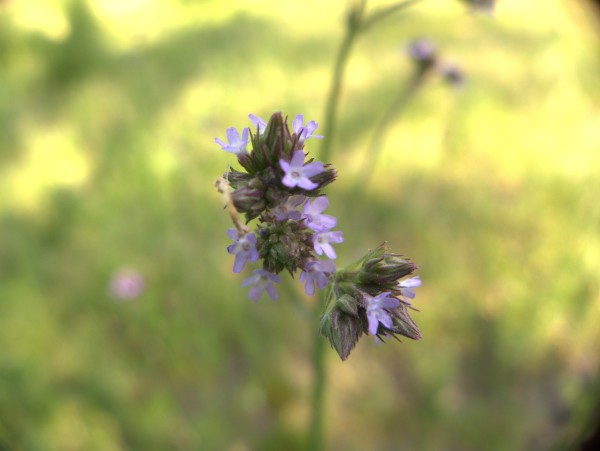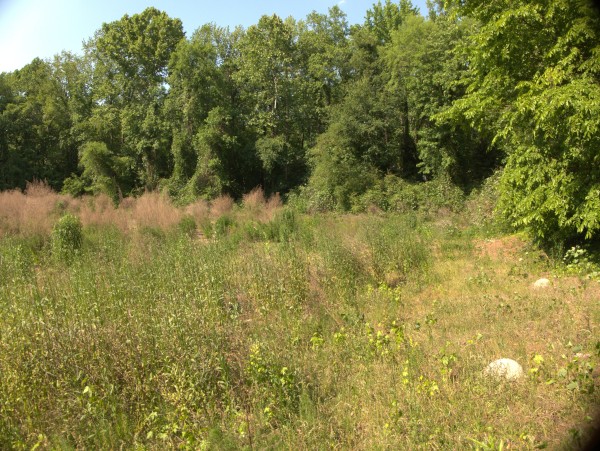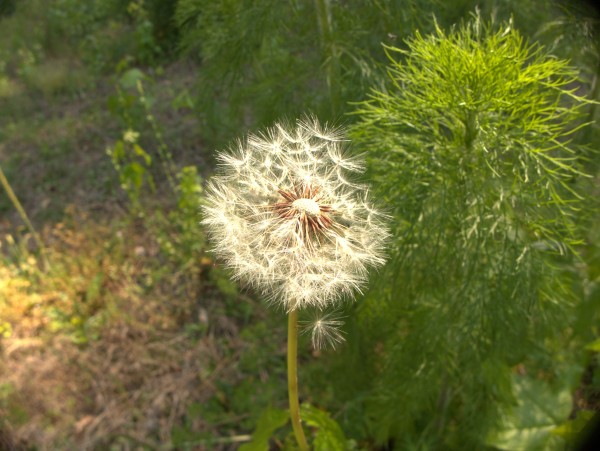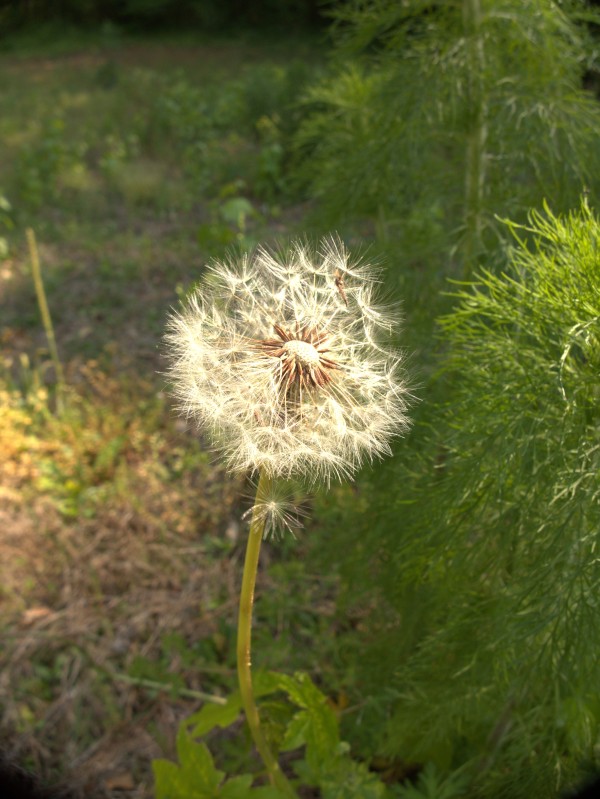 UPDATE 18 May 2018 -- Townhall with the contractor 24 May 2018. My sister "They're providing dinner? It must be worse than we thought!":
UPDATE 22 May 2018 -- The construction trailers have gone in:
UPDTE 14 June 2018 -- Yep, goodbye urban meadow: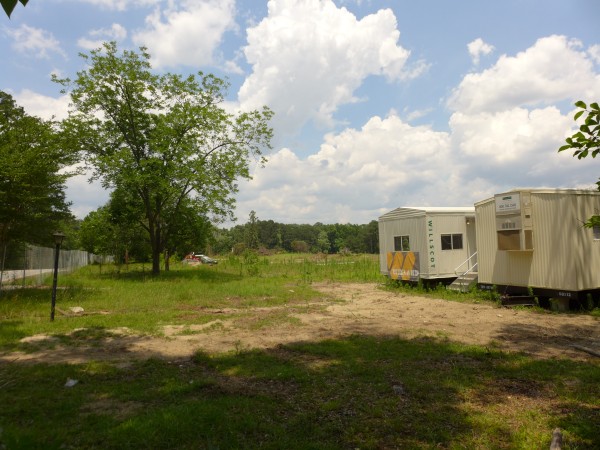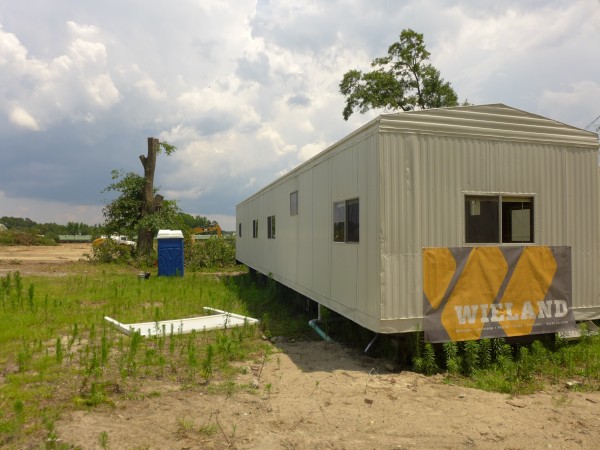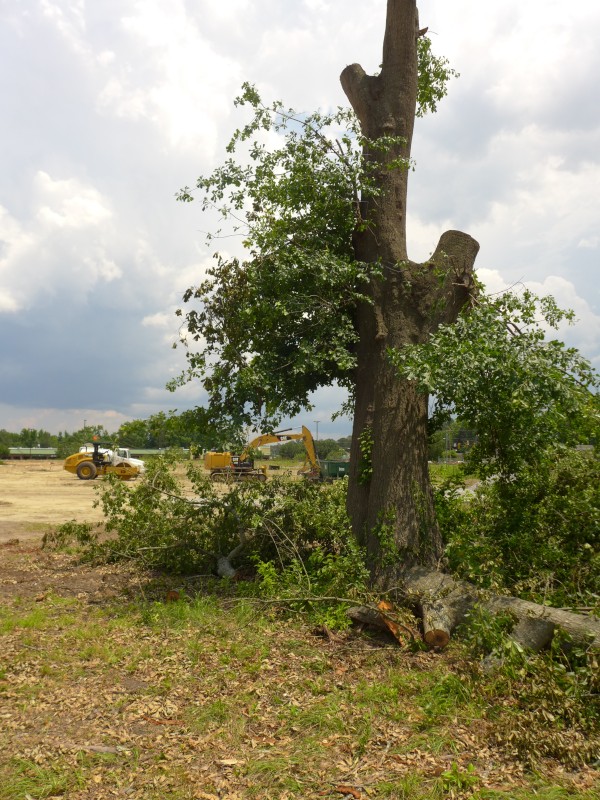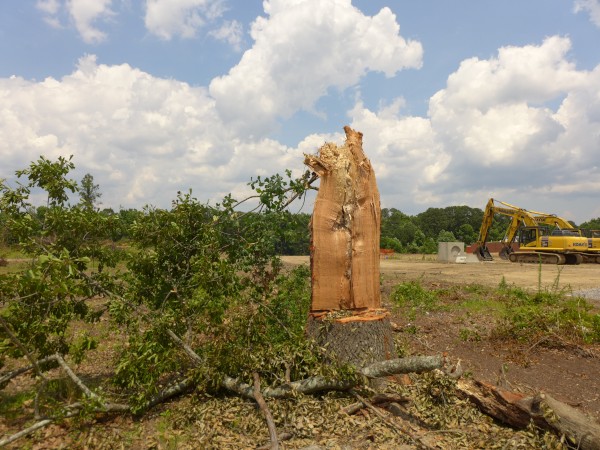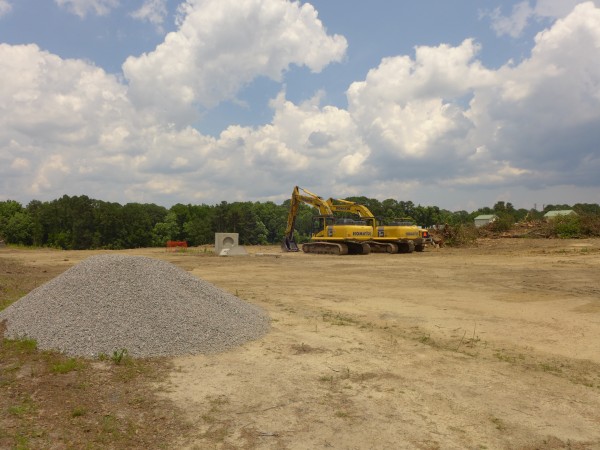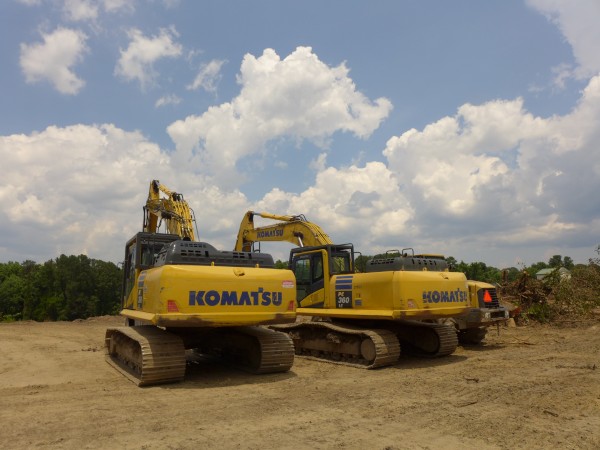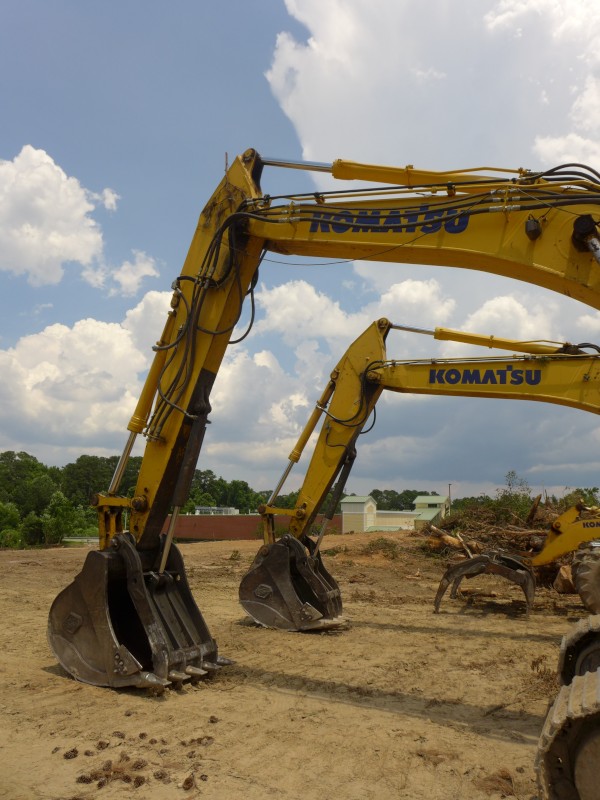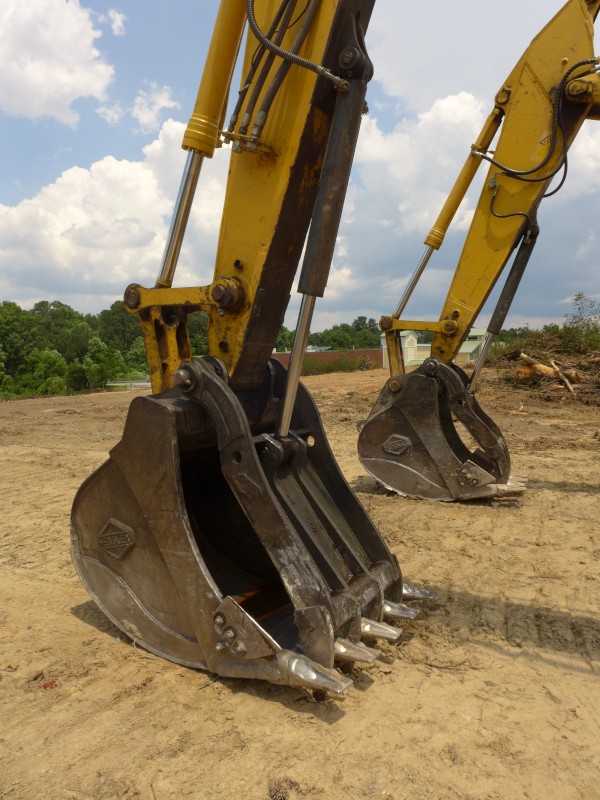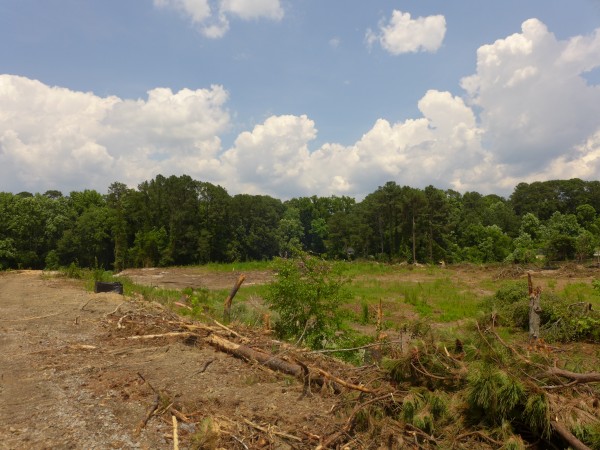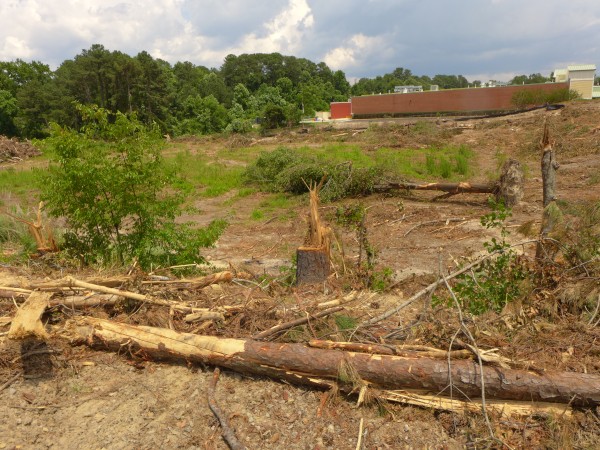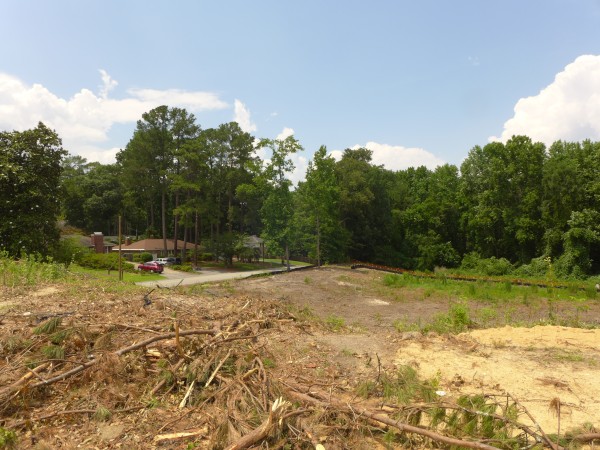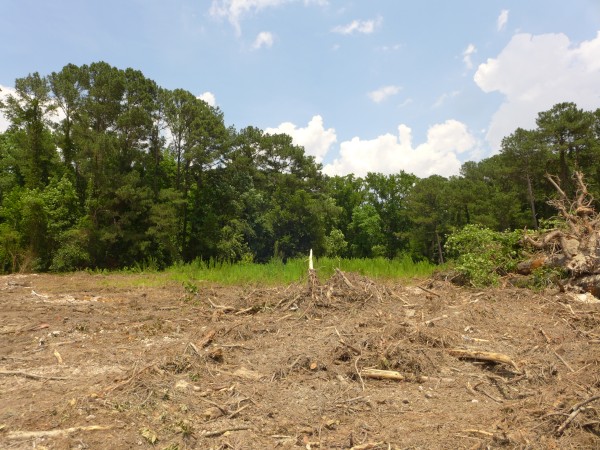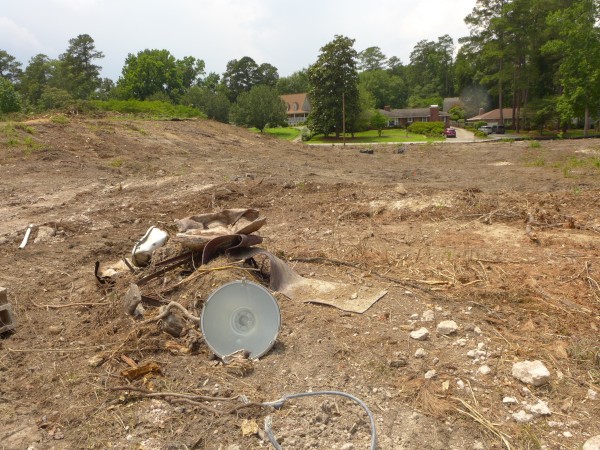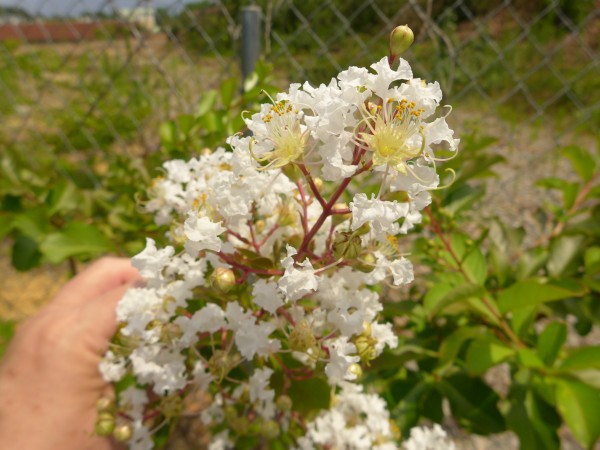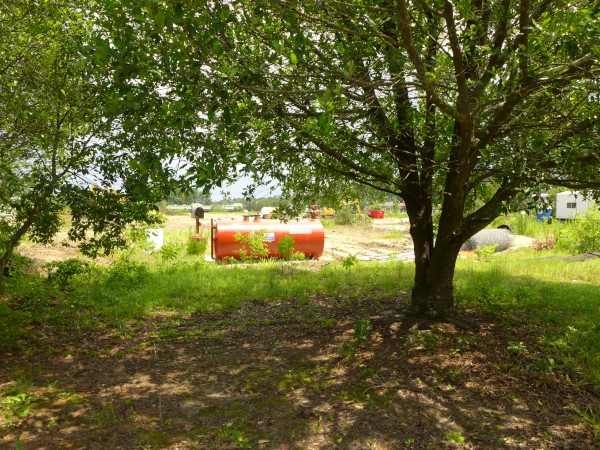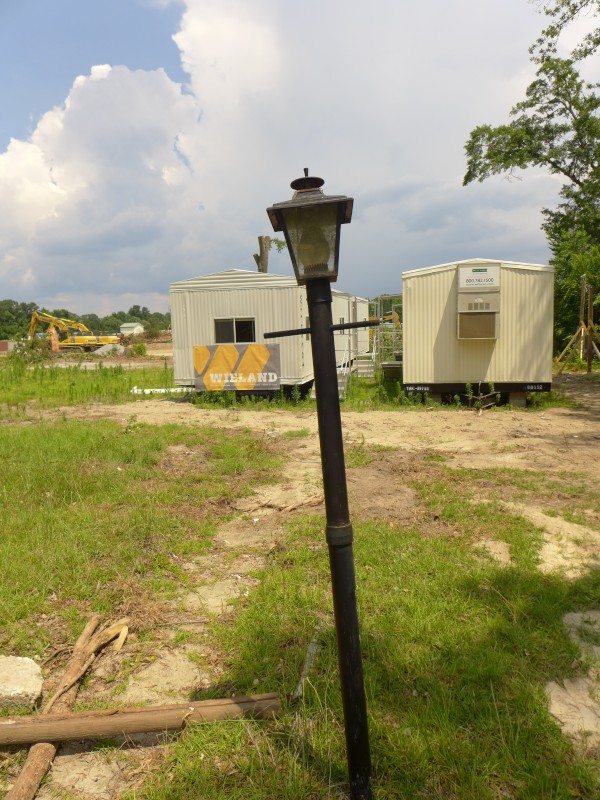 UPDATE 3 March 2019 with pix from 4 November 2018 -- Construction is well underway with buildings being framed, the catchment basin being surrounded with brick landscaping walls and an odd building facade (still in about the same state on 3 March 2019) being put up: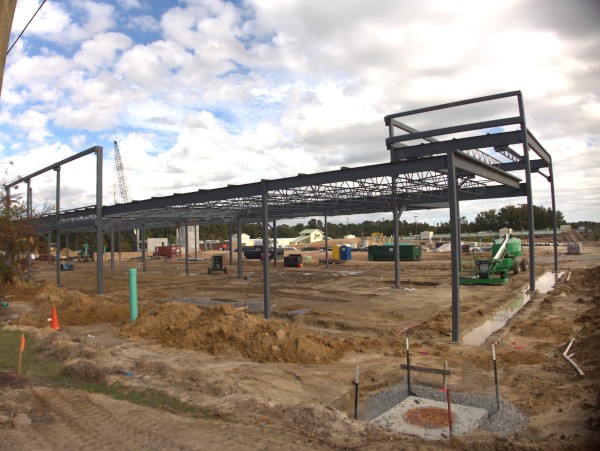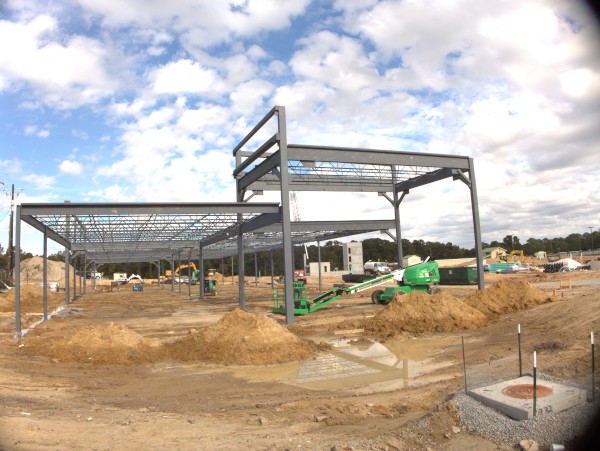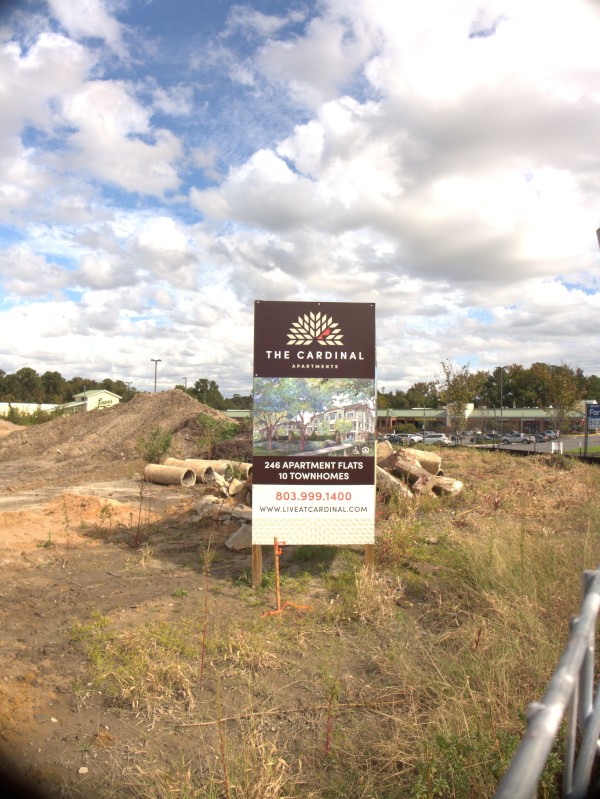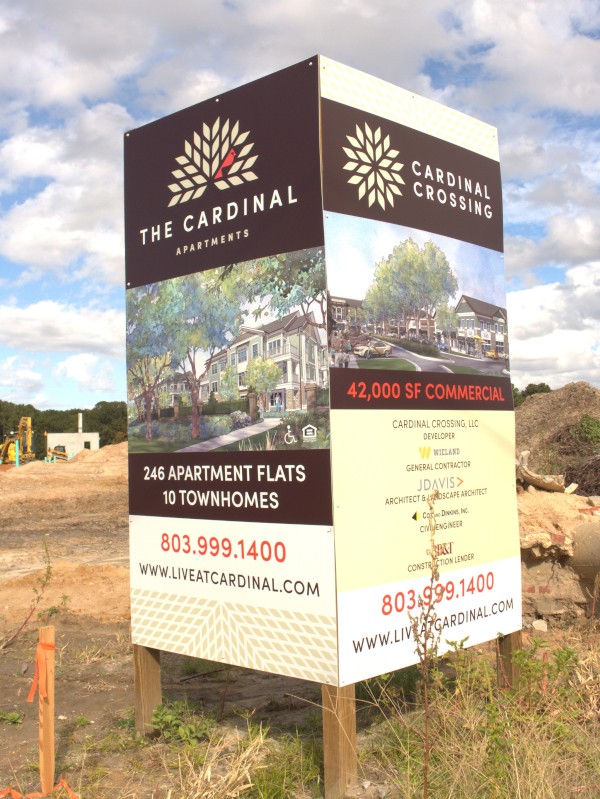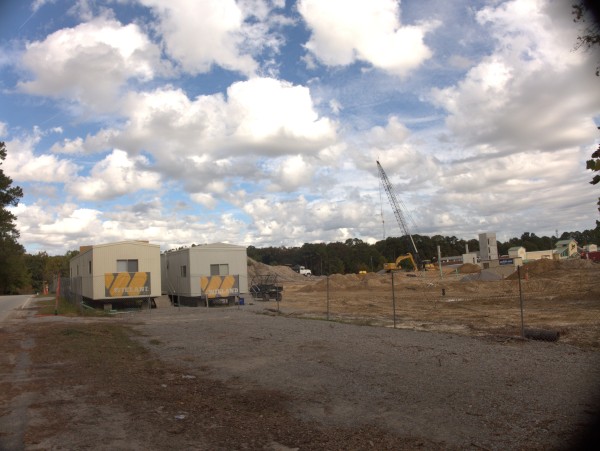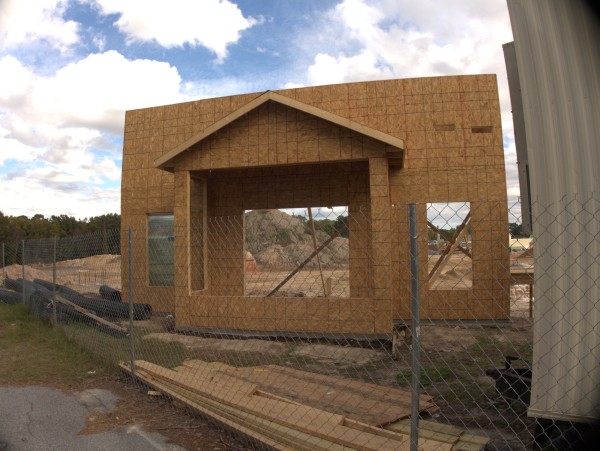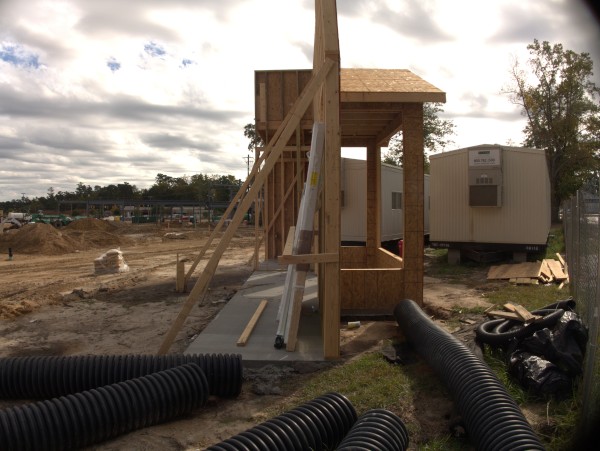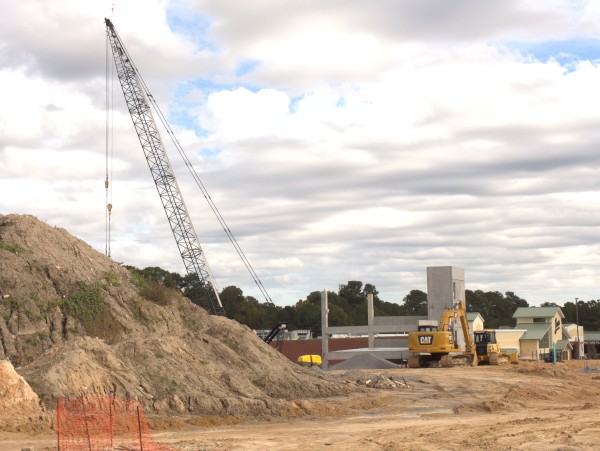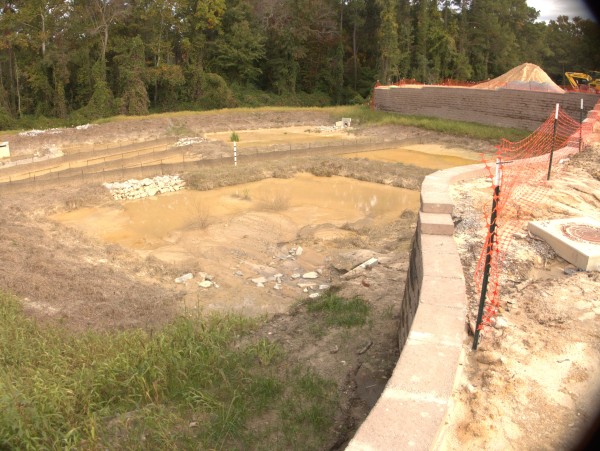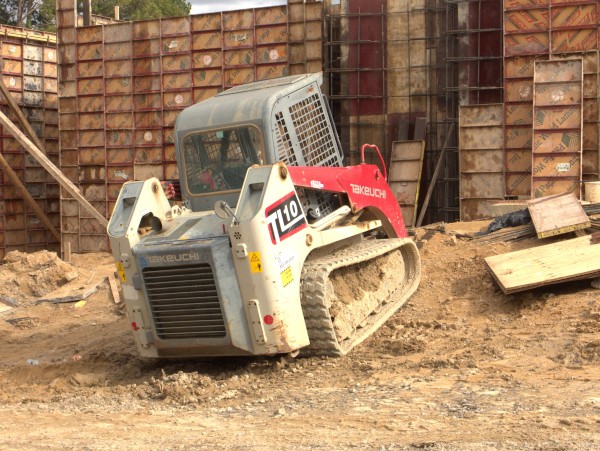 UPDATE 29 March 2019 -- The buildings are really starting to take shape: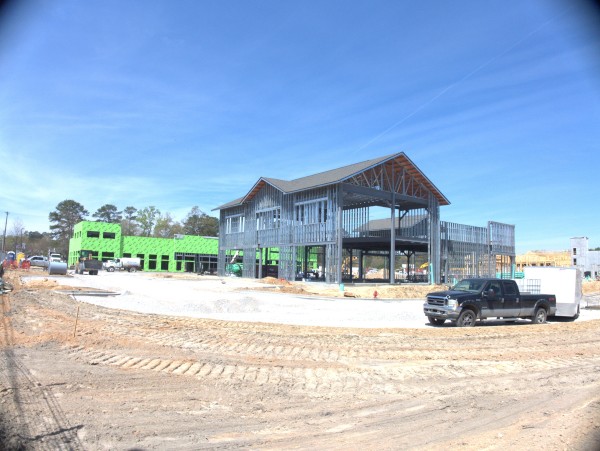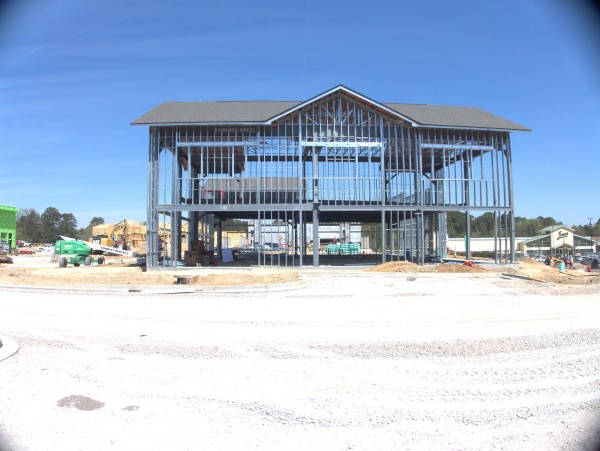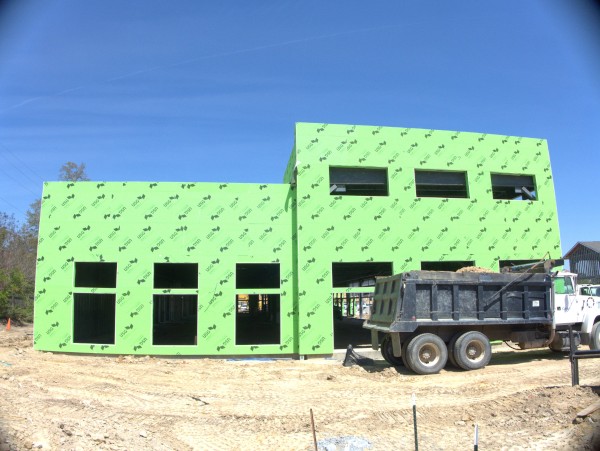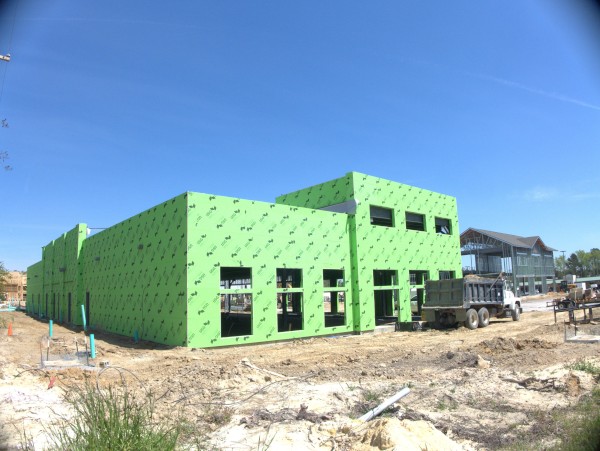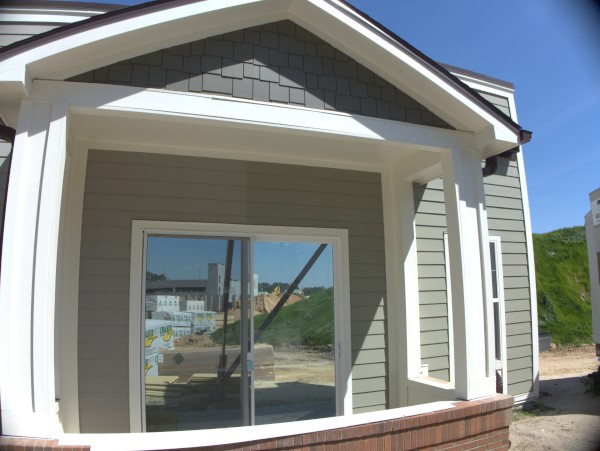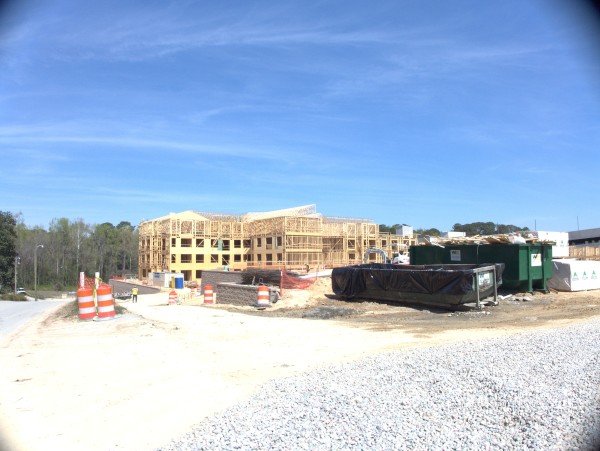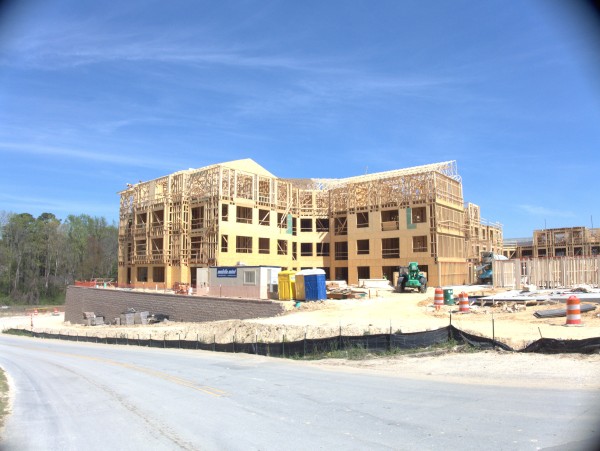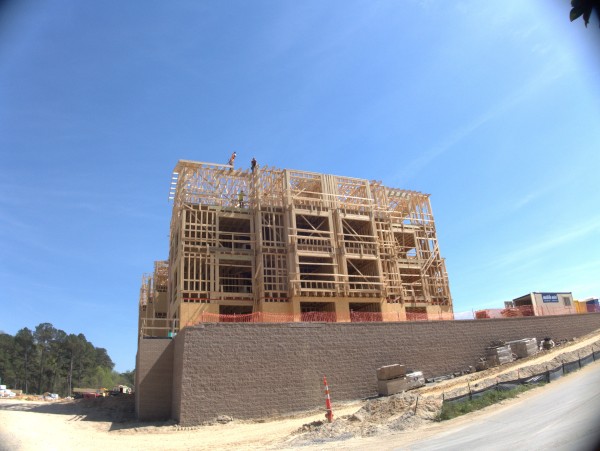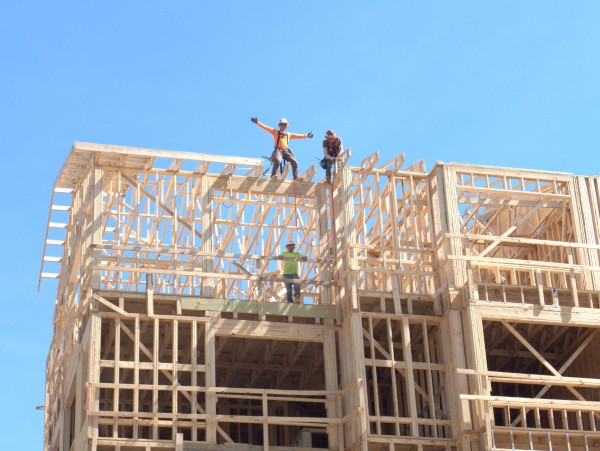 Storefront space is already leasing.
UPDATE 26 November 2019 -- The retail side is almost ready for the first stores to open, with Bad Daddy's and Nothing Bundt Cakes marquees already up (Pix from 24 November 2019):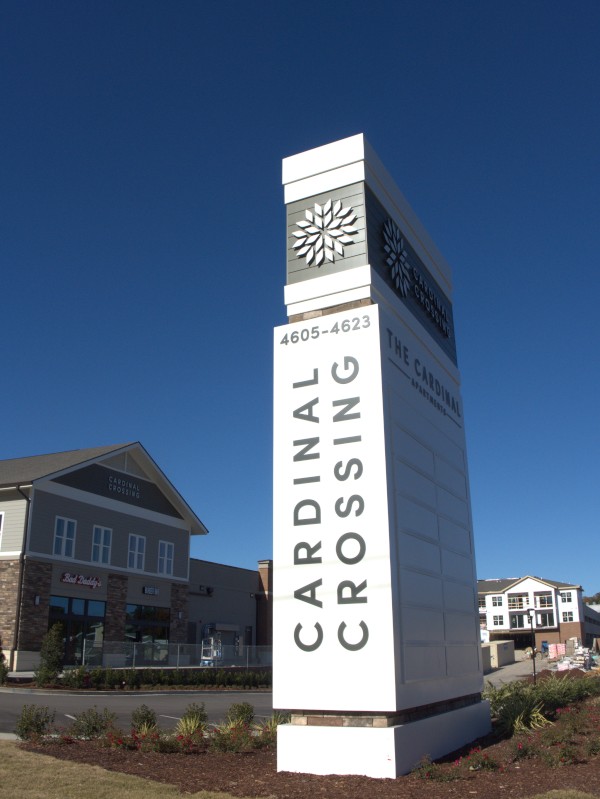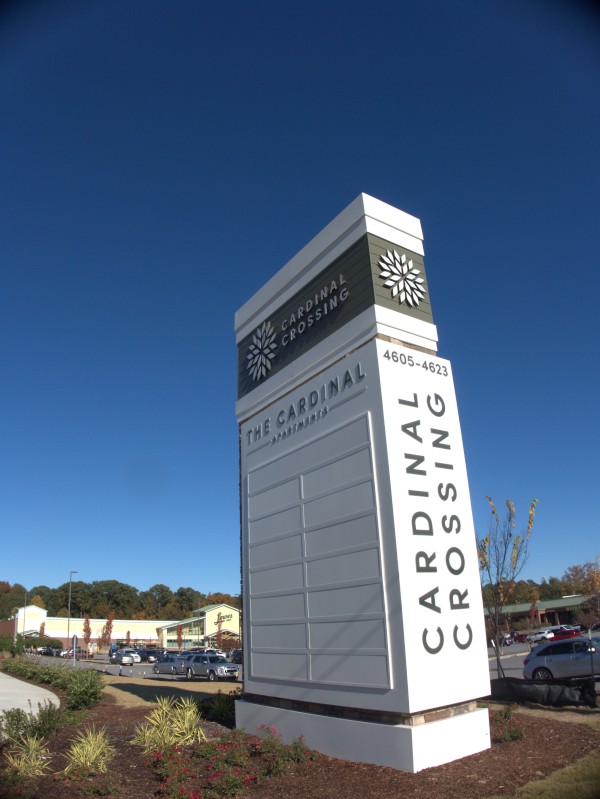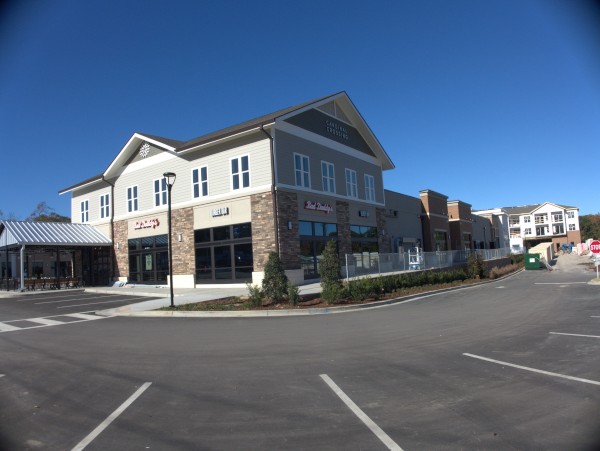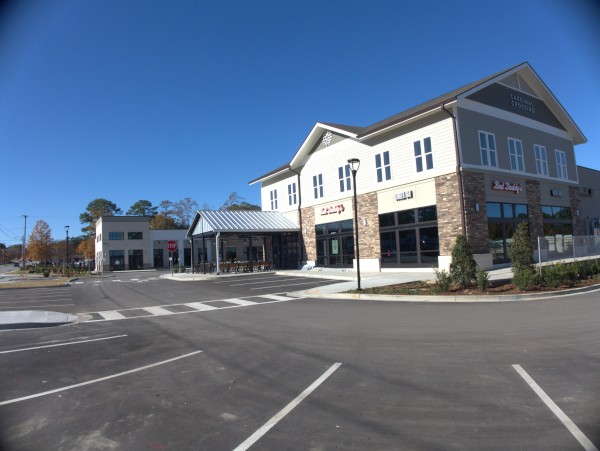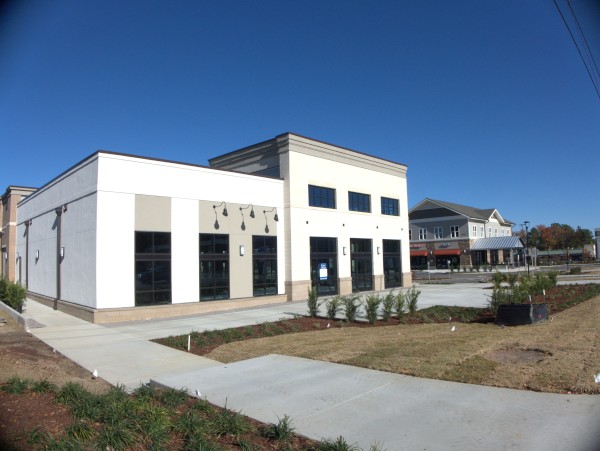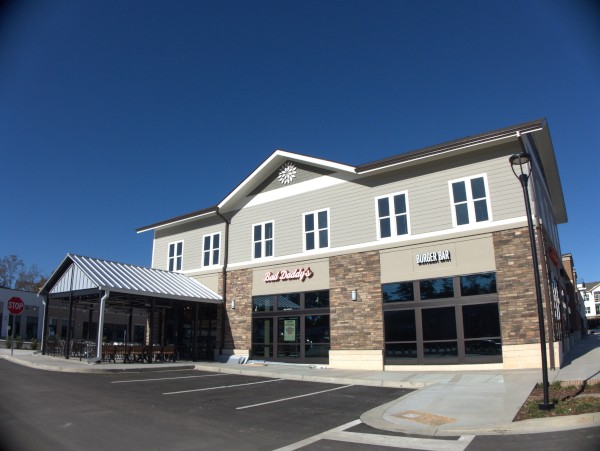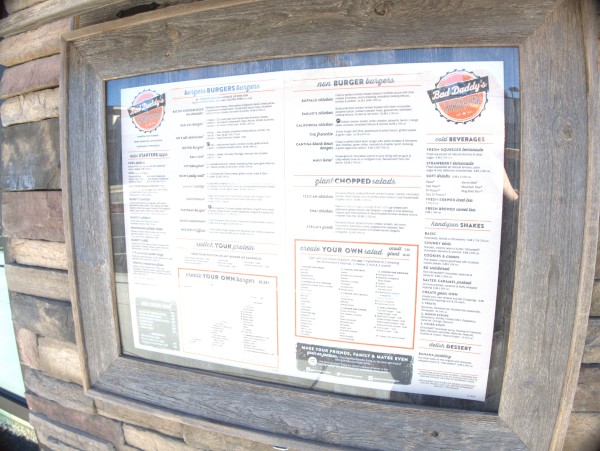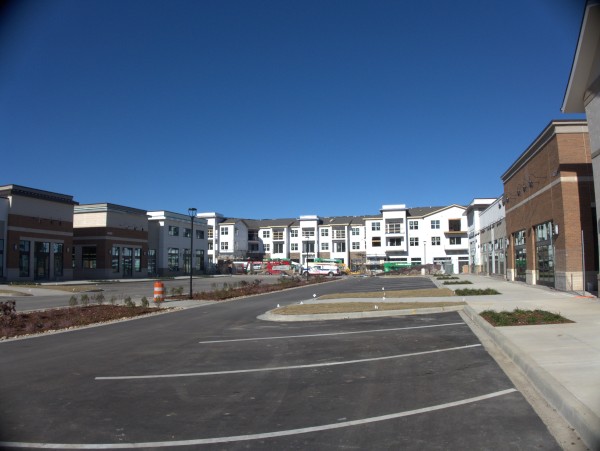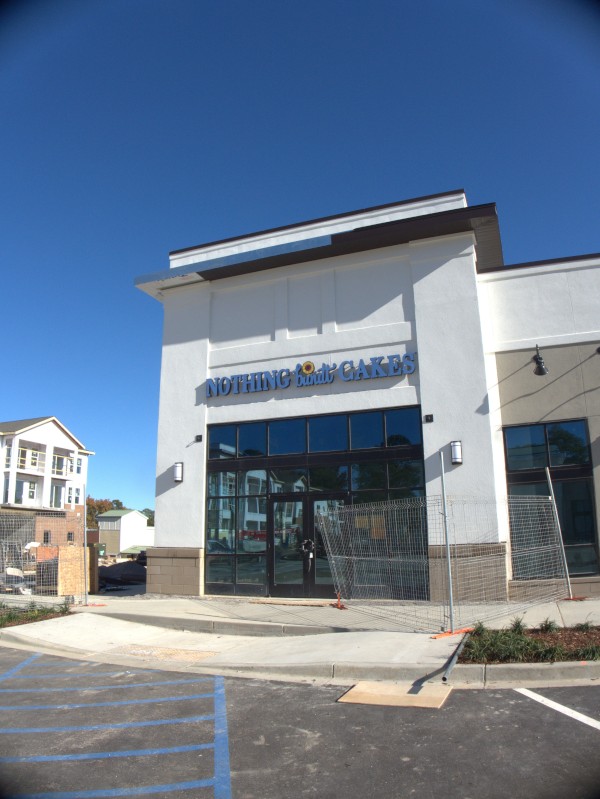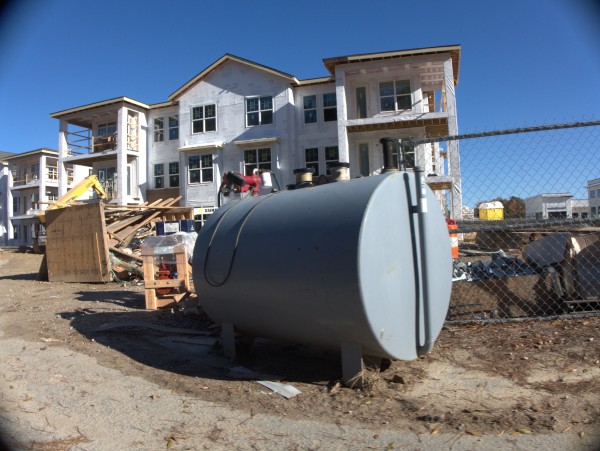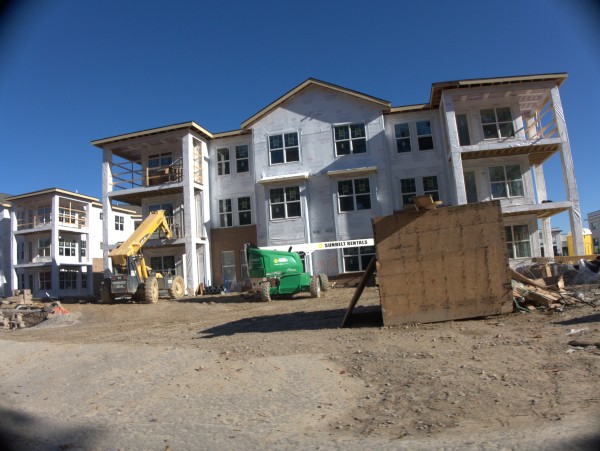 Photosets:
24 January 2016
5 March 2017
2 April 2017
10 May 2018
10 June 2018
4 November 2018
29 March 2019
24 November 2019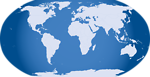 7 Responses to 'Cardinal Newman High School, 4701 Forest Drive: December 2015 (moved)'
Subscribe to comments with RSS or TrackBack to 'Cardinal Newman High School, 4701 Forest Drive: December 2015 (moved)'.
Leave a Reply