Archive for the '1734 Main Street' tag
Moms On Main was the follow-up in this storefront to the relocated Al-Amir, though the building is probably still best remembered for The Elite Epicurean.
An article in ColaDaily pegged Moms to open around New Years of 2020, and I suppose it did, though unfortunately I never got around to going there.
The article quotes some reactions to the forthcoming opening,and I have to show one as it turned out to be so sadly, and badly, wrong for all of us:
"Calling it now, 2020 is going to be a great year for Columbia! I can't wait to try this spot!!" –@theoverflowfoodblog
(Hat tip to commenter Justin)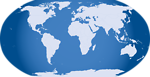 Al-Amir is on the move again. They have had locations on Devine Street (twice), South Main, Saint Andrews Road, Sparkleberry Crossing and Sandhill.
Now they have left the old Elite Epicurean location at 1734 Main Street, and are relocating north to the old Taste Of China Hut at 2431 Main Street.
The State has two relevant articles. The first mentions the challenges of running a restaurant at that location:
"At night, the lighting here is bad and there are homeless people, and people doing drugs (along Laurel St.)," he said.

It feels unsafe, but he hears that Columbia Police are putting a substation in the former United Way location at 1800 Main St.

"After 18 years (in the business overall, Al-Amir has been on Main St. since 2014) and pouring every penny we have into the place, we've had to maneuver to keep the restaurant," he said. "We have loyal customers ... there just isn't enough to sustain the business."
To draw a bigger lunch crowd, they added some Southern specialties, but I have to think given they can't season with pork, that would be a pretty limited endevour.
The second article continues the story, with its outcome: the move down the street.
I like Al-Amir, but for me the biggest issue with this location was parking. The old Taste Of China Hut does have its own parking lot, so hopefully that will be better. I also wish that it was easier to get what I want sometimes. The way the menu is set up makes it difficult to put together my favorites.
I'm not sure when the new location will be ready. It looked very much still in progress when I drove by a few weeks ago.
(Hat tip to commenter Mr_hat)
UPDATE 20 June 2019 -- Here are some pictures from 2014 apparently not long after the opening:
UPDATE 4 February 2021 -- The move is complete: Al-Amir is open in its new location, and this building is now home to Moms Bistro & Bar: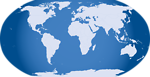 This spot at the corner of Main & Laurel Streets has been a number of things over the years, even over the recent years, perhaps most notably The Elite Epicurean.
I really wasn't aware of Chelsea's, having last written about the place in early 2011 when it had just quit being Club Dreams. Presumably, Chelsea's moved in sometime later in that year.
I'm going to take a flyer and guess it closed around Christmas..
(Hat tip to commenter Justin)