Archive for the '2006 Senate Street' tag
This little building on the stub end of Senate Street has been many things over the years, including The Cock Lounge, Ribby's, Gilligan's, Your Mom's House & Good Times.
Harambe's Ethiopian Restaurant was the most recent tenant, and judging by this owner's response to a google review:
Harambe Ethiopian Resturant had flood a week a go everything is gone the Resturant is closed for good
shut down sometime in June or July.
After walking that boardwalk to the front door, I think the first thing the next owner will have to do is tear it up or fix it -- I felt like it could give way at any step.
(Hat tip to commenter Deanna)
UPDATE 9 March 2023 -- Apparently to become The Village:
UPDATE 30 October 2023 -- The Village is now open, but I am unable to find a menu or any info online yet: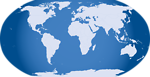 Posted at 12:27 am in Uncategorized
It's really uncanny how many times this little locaation on Senate Street, tucked behind Food Lion and Cookout has opened and closed. In fact, I completely missed the closing of Your Mom's House (the follow-on operation to The Cock Lounge) and both the opening *and* closing of Good Times.
I have to say, looking in the windows, that for having hosted so many clubs, the interior looks quite Spartan..
One constant as the club names come and go, is the magnificent Magnolia tree in the side yard!
UPDATE 1 July 2014 -- It's to be Harambe Ethiopian Restaurant: