Well, something is going on at Forest Lake Exxon.
I suppose they could just be upgrading the pumps, but then why take down the gas prices from the sign? And usually in an upgrade like that, they try to do it in stages so that there's never a day when they are completely unable to serve customers.
I looked in the window of the convenience store part of the station, and all the food is still in the coolers, and all the tools are still in the car bays, so I'm unsure what's going on. It would be a shame if this place closed as it is one of the last gas stations around which can actually fix anything. I took a slow leak to them a year or so ago, and they had me patched and out of there in under 15 minutes.
I'll check again when I get back in town and see how it turned out.
UPDATE: Commenter Cha Cha says that a "Five Guys" will replace the Exxon.
UPDATE 30 May 2008:
It's official now:
UPDATE 30 June 2008:
They've stripped the Exxon trim from the "patio" roof and have started work inside:
UPDATE 3 Oct 2008 (with pix from 20 Sep 2008):
Still coming along, and looking pretty good.

UPDATE 17 Nov 08:
Well, 5 Guys is now open:
UPDATE 19 December 2017: Add full street address and tags
UPDATE 1 May 2023: Adding map icon.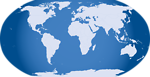 19 Responses to 'Forest Lake Exxon, 4751 Forest Drive: 1 March 2008'
Subscribe to comments with RSS or TrackBack to 'Forest Lake Exxon, 4751 Forest Drive: 1 March 2008'.
Leave a Reply