Archive for the 'Senate Street' tag
This little building on the stub end of Senate Street has been many things over the years, including The Cock Lounge, Ribby's, Gilligan's, Your Mom's House & Good Times.
Harambe's Ethiopian Restaurant was the most recent tenant, and judging by this owner's response to a google review:
Harambe Ethiopian Resturant had flood a week a go everything is gone the Resturant is closed for good
shut down sometime in June or July.
After walking that boardwalk to the front door, I think the first thing the next owner will have to do is tear it up or fix it -- I felt like it could give way at any step.
(Hat tip to commenter Deanna)
UPDATE 9 March 2023 -- Apparently to become The Village:
UPDATE 30 October 2023 -- The Village is now open, but I am unable to find a menu or any info online yet: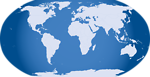 Commenter Lone Wolf called this back in August:
Might want to keep and eye on Flying Saucer. They've just implemented some "changes", allegedly at the mandate of the Home Office in TX. From the "Signs Your Favorite Restaurant is About to Close", one will note several bad signs.

Saucer just hacked their menu from 1 page (front and back) to five items. Monday thru Thursday, they're no longer open for lunch. If you sit on the deck, all food and beverage orders must be placed inside, at the bar. As no one will be waiting on you on the deck, waitstaff has been reduced, or quit because their hours were cut.

I *do* hope they can right their ship. But, I don't agree with these changes.
Unfortunately, even with that warning, I didn't manage to get pictures before the closing, a combination of being both busy and absent minded. I finally did get by the other day, but the signage is already down and the place is listed for rent. The building seems to be thriving otherwise, so I expect something will move in before too long.
(Hat tip to commenter Lone Wolf)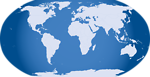 I've noticed Claire Tower at the corner of Senate & Marion Streets from time to time over they years because it stands out as not typical for the area, the section of Senate Street between the State House and Pickens Street which is an area I have always thought of in connection with the old museums and planetarium as well as the State Library.
I did not know that a hair color salon was in the street level of the towers, but it was, and got quite good Yelp reviews.
(Hat tip to commenter Justin)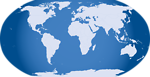 Posted at 12:27 am in Uncategorized
It's really uncanny how many times this little locaation on Senate Street, tucked behind Food Lion and Cookout has opened and closed. In fact, I completely missed the closing of Your Mom's House (the follow-on operation to The Cock Lounge) and both the opening *and* closing of Good Times.
I have to say, looking in the windows, that for having hosted so many clubs, the interior looks quite Spartan..
One constant as the club names come and go, is the magnificent Magnolia tree in the side yard!
UPDATE 1 July 2014 -- It's to be Harambe Ethiopian Restaurant:
Posted at 12:55 am in Uncategorized
This little building at the foot of Senate Street by the Five Points Food Lion seems to have been a revolving restaurant/night-club site of late. When I first did a closing on it, it was for Ribby's & Gilligan's.
The next time I mentioned it was when the follow-on, The Cock Lounge closed. In that closing, I noted the opening of Your Mom's House.
Now it appears that Your Mom's House is gone, and the follow-on to *that* will be The Shack, a barbecue joint.
Posted at 11:46 pm in Uncategorized
I noticed this building a few weeks ago when I saw the realty sign, and really couldn't ever remember seeing it before though it has obviously been there for years.
There doesn't seem to be a street number anywhere on the front of it, and looking for the realtor info seems to lead to it being part of the adjacent Grice's property, which I'm pretty sure is wrong as my mother took me to Grice's a number of times and I don't remember any larger building being involved.
It has a large antenna attached, so it may have possibly been a dispatch location at one time. Any ideas?
UPDATE 20 June 2011: Commenter JB turned up the address for this lot, so I have changed the post title to give it as 1943 Huger Street rather than just "SW Corner of Huger & Senate". Also, with that address I have been able to turn up a bit more info and have added two businesses to the post title instead of just "Building".
First, here is the LoopNet sale listing indicating that the property is being sold as a warehouse.
Next, here is a link from the Secretary of State indicating that this property goes way back and that Barnett Tire & Battery company opened on the site in 1920(!) and was only "dissolved" in 2005. Now just because nobody bothered to formally dissolve the company before then does not mean that it was necessarily a going business to that point, but the fact that there seems to have been a good bit of activity in 2005 makes me think it may have lasted until then.
Also in 2005, Congaree Delivery Service filed for a certificate to be an in-state mover (at least that's what I get out of that PDF).
And finally in 2005 City Council declined to rezone the property so that a religious organization could set up there. I'm not sure if I understand the timeline here though, as the council meeting was in mid-Sept 2005 and Congaree was awarded its certificate in mid-Jan 2006. Unless they planned to share the building with the religious organization it doesn't seem to make sense. (Also the reasons given for denying the rezoning look pretty tenuous).
Posted at 1:54 am in Uncategorized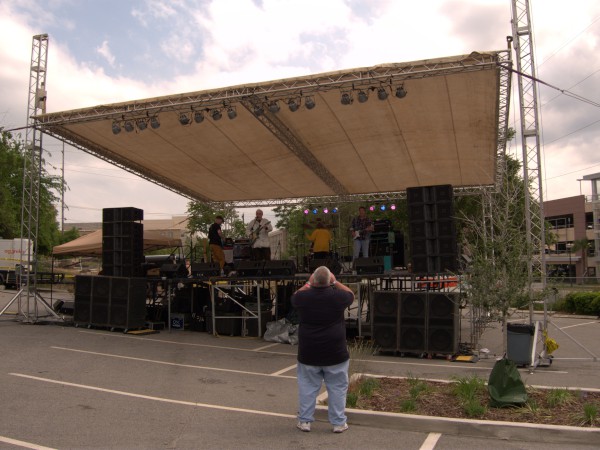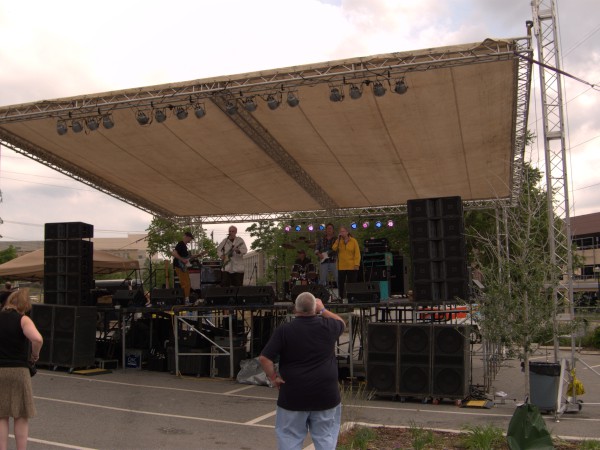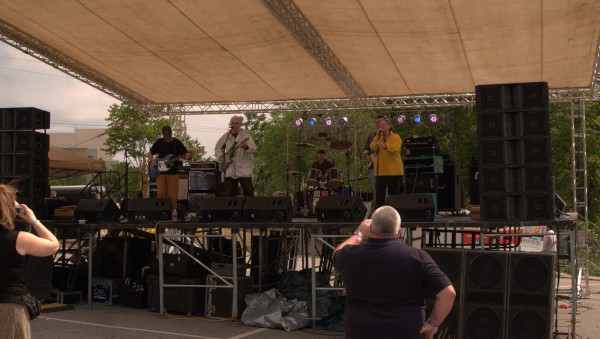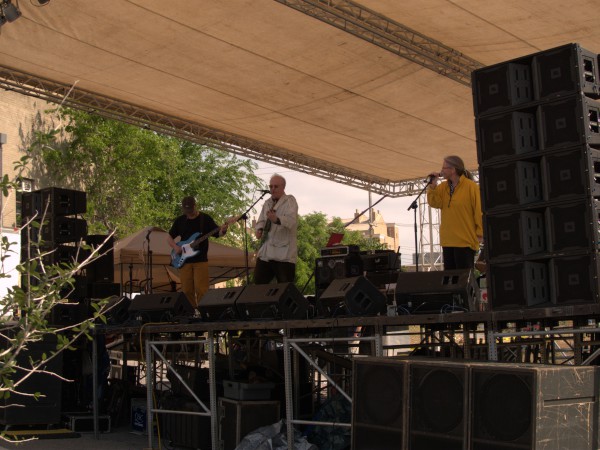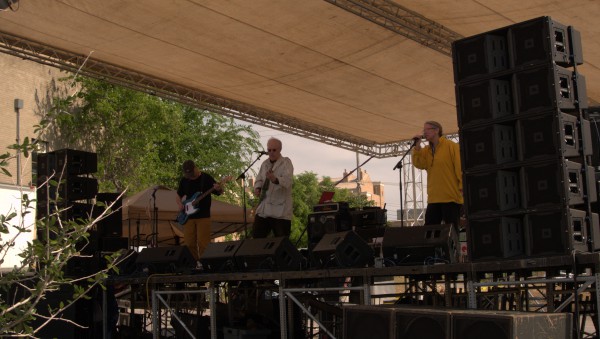 The Swimming Pool Qs played the Rockafellas Reunion at The Tin Roof on Senate Street last Saturday. I saw them first at Bell Camp and then at Rockafellas back in the day, and a number of times since then. (Most recently at Doc's Gumbo Grille, just a block or so from the Tin Roof).
I'm afraid I did not stick around for any of the other bands' sets though I'm sure they were great.
The Qs played a fairly short set Saturday (somehow I missed the fact that they were at Wet Willie's on Friday), hitting both The Deep End and the A&M era, but not 2003's Royal Academy of Reality.
The sound was pretty good for an outside venue. The rain had stopped about an hour before, and the sun finally started to come out about the time the Qs took the stage. I have to admit the crowd was pretty sparse, but both the audience and the band seemed to be having a good time.
Posted at 12:51 am in Uncategorized
Cribb's Bakery was a longtime Five Points landmark and yet another Columbia institution I never got around to visiting. Looking at the ad from the 1997 Bellsouth phonebook, I think I could have gone for some of the bagels or pastries though pound cake I'm not so keen on. I figured I would always have time, but on Sunday 30 March 2003, the place caught fire.
According to The State's archives:
Cribb's Bakery, 1030 Harden Street, was damaged Sunday in a fire that apparently originated in the building's storage room.

Plumes of smoke billowed from the attic of the peach and blue building around 9 p.m., but there was no visible structural damage.

Battalion Chief Cleveland Geter said the fire was contained to the one room, and firefighters had it contained in 10 to 15 minutes.
Despite the story's optimistic take on the scope of the damage, the bakery never reopened, and in September of 2004 the current tenant, Time Warner Cable started work to move in, as The State reported on 9 December 2004:
Time Warner to move to Harden Street site

Time Warner of the Midlands planned to begin renovations this week to the old Cribbs Bakery on Harden Street, converting it into a roomier retail and office space.
I had assumed the old bakery building was torn down for the TWC office, but it would appear from this that it was not.
Posted at 1:39 am in Uncategorized
I never made it to The Sly Fox which is a shame, because they had "poutaine" on the menu -- something I've wanted to try ever since hearing of it. My understanding is that it is basically french-fries covered with cheese-curds and gravy. The menu on The Sly Fox's web site (already off-line) specified that it was "squeaky" cheese curds too. According to what I've heard about cheese curds, they only squeak when there are fresh, basically only on the first day after, um, curding. This makes me wonder where they could have been getting the curds, as I'm not aware of any local cheese makers, and have never seen cheese curds for sale in Columbia.
Commenter Barb reports The Sly Fox was closed as of 4 Jan. I went by a couple of times this week, and there seemed to be a crew carting stuff out of the place. As you can see, the interior is pretty bare now, and the sign on the east side is down (though the one on the west is still up). The place is pretty much right across the street from Damon's and Paul's, so there is a good bit of vacant restaurant space in the area now.
(Hat tip to commenter Barb)
UPDATE 26 Jan 2011 -- Based on the comments I have added Scott Brothers & Palmetto's. Here is the Feb 97-Feb 98 Bellsouth Yellow Pages ad for Scott Brothers:
UPDATE 27 Jan 2011 -- It turns out I had some pictures of the MacDougall's incarnation as well:
Posted at 3:06 am in Uncategorized
I've written about this idiosyncratic little building behind the Five Points Food Lion before, when it stopped being Gilligan's (after having been Ribby's and a number of other places).
Probably only in Columbia could you call a place The Cock Lounge -- so the next owners did. I'm not sure how long The Cock Lounge lasted. I did the Gilligan's post on 14 December 2008. At the time, the Gilligan's signage was still up, but I did see a guy working on the building's roof, so the conversion may have already been in progress.
I finally noticed TCL was open and got some pictures on 15 April 2010. It was definitely open through 24 July 2010.
By 22 November though, all The Cock Lounge signage was down (except for the lolipop sign) and the beach mural had been painted over with the name of the new operation: Your Mom's House.
(And yes, I have restrained myself from making several name related jokes..)