Archive for the 'Pickens Street' tag
Commenter Thomas mentioned that the Taylor Street location of Pope Davis had closed, so I went to take a look, to find that true, and the building empty. It's definitely an interesting, older, location, as you can see from the doors and fixtures in the service area. The company remains in town, and it looks like the next closest location is probably on Assembly Street.
(Hat tip to commenter Thomas)
UPDATE 20 August 2020: Added the first shot, taken from across the street.
UPDATE 19 August 2023: The State says SC may make this a landmark:
Now, state Rep. Seth Rose, D-Richland, is hoping to cement the building as a Columbia landmark and redevelop it. Columbia's Design, Development Review Commission gave the move initial approval Thursday.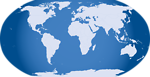 Posted at 11:58 pm in Uncategorized
I know we came to Workshop several times when I was a kid, but as I recall I only went under my own steam three times, once for Noises Off, once for The Foreigner and once for A Funny Thing Happened On The Way To The Forum. You can see a trend there -- light comedies all. In each case, I thought the show was very well staged and acted, and thoroughly enjoyed myself.
Well, to reverse the opening theme to Forum, "Comedy tomorrow, tragedy tonight", as the venerable Workshop building has been torn down (along with other structures on the block) so the property can become part of the USC law school. For the nonce, Workshop is presenting at 701 Whaley while building a new home.
Here's a WLTX story on the demolition.
Interestingly, on FreeBSD Firefox, their web page renders as Orkshop Theatre, though it looks all right on Windows..
(Hat tip to commenter CayceKid)
Well, it appears that the old Big-T/CVS at the corner of Pickens & Taylor Streets is once again a pharmacy, as Hawthorne Pharmacy & Compounding Shoppe has moved down the block from its long-time home at 1500 Taylor and into the Big-T building.
Well, that's not quite true as the whole building isn't a pharmacy: It appears that during the refit and remodel, it was split up into two suites, and that one of them is an endoscopy clinic. Since Hawthorne has always been something of a specialty shop, it makes sense that they wouldn't need the space to sell all the extraneous non-medical stuff a CVS does. It will be interesting to see what happens to the old Hawthorne building. As of yet, there is no For Sale sign.
UPDATE 6 October 2017 -- Here is the old building about to be demolished:

and here is the hole where the building used to be:
UPDATE 8 May 2018 -- A new building is going up here:
Posted at 3:50 am in Uncategorized
OK, I'm not going to change the text below which was what I wrote for the first version of this post, but be aware that it is incorrect:
Not exactly a closing, though if it sells, I guess any businesses there (which seem to be law offices) will have to move, but a change in status at least for this historic house on the corner of Laurel & Pickens Streets. For some reason, LoopNet has three slightly different listings for this building (here, here and here). One of them notes that the house has nine office spaces available. Of course in a setup like this, probably a lot of common space and bathrooms are shared, which can be a drawback.
UPDATE 22 February 2012: Now for the actual correction! As pointed out by commenter Terry, the pictures in the links above don't match, and I find I have somehow confused Laurel Stret and Blanding Street. The house above is on BLANDING street. It is still an historic house converted to offices, but it is not the Ratchford House! This and this are the correct listing links. And apparently the house is
[A]djacent to Robert Mills House and Hampton Preston Mansion.
I have changed the post title to eliminate the reference to "The Ratchford House" and fix the street address. Sorry for the operator headspace error!
I first wrote about this building in a closing for The Big T (Taylor Street Pharmacy).
After The Big T sold out, CVS ran the old pharmacy as one of its stores for a number of years though it was no longer a 24-hour store, and in fact was not even open on Sundays. I guess the rise of 24 hour Wal-Marts pretty much obviated the need for an all-night store, and the downtown location was just not a draw anymore for residential shoppers.
As of today (10 Feb 2010) it appears that they are still moving things out of the building. There was a rental truck in the lot, and I saw a couple of people go in and out.
UPDATE 9 March 2011: Added the store number (5766) based on the comments.
UPDATE 10 March 2011 -- Remodeling work is ongoing, and some of the original Taylor Street Pharmacy signage is visible now:
UPDATE 5 July 2022: Updating tags, adding map icon.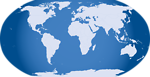 For most of my life, "The Big T" as Taylor Street Pharmacy was known was the only 24-hour drugstore in Columbia. That said, it was far from the closest drugstore to my home, and a 24-hour drugstore is something you (hopefully) don't need that often, so I was probably only there a dozen or so times over the years.
The store, which was on Taylot Street above The Township and below Baptist Hospital, was unaffiliated with any chain (not unusual at the time), and I recall it as having rather a hodge-podge assortment of merchandise aside from the perscription department. I think one of the times I went when I was a kid, it impressed me as Lachicotte's at Pawleys Island set down in Columbia (though without the floats and fishing tackle). I do recall that they had a spinner rack of paperbacks, something I would always check in any store we visited, and some toys. I can't recall if they had a soda/short-order counter, but I would suspect that they did given the size of the store and that it was a standard drugstore fixture back in the day.
"The Big T" monicker was not just a common nickname for the place -- it was embraced by the store and used in their advertising, to effect, I think, since even people who didn't go there felt friendly towards the store.
In the end life became more difficult for unaffiliated drugstores, and most of that era (Campbell's, Cedar Terrace, Parkland Pharmacy..) are now gone. With the decline of downtown, the Taylor Street location became something of an obstacle as well, and the store finally sold out to CVS, who continue to operate it today, under a much reduced schedule (it apparently is not open on Sunday at all much less 24/7). It appears to me that apart from a revamp of the corner entrance to add CVS branded architecture, the main building is pretty much intact, at least from the outside.
UPDATE 14 March 2009: Added 1963 Yellow Pages ad.
UPDATE 31 March 2009: Added 1970 Yellow Pages ad.
UPDATE 10 March 2011 -- Some of the original Big T signage is visible during the current work on the building:
UPDATE 15 May 2011: Changed to closing date in the post title to 1994 based on commenter Andrew's research. (Oops, set it to 19994 the first time..)
The time came when we, as every family does eventually, needed the services of a funeral home. Obviously it is a sad and painful experience. I can only say that I was impressed by the professionalism of the Dunbar staff as they took care of details I never would have thought of.
I knew they were emphasizing their Devine Street Chapel, but I had not realized that they had actually closed the Gervais Street location until I drove by recently and saw that the main sign was no longer on the property, and that parts of it were looking a bit overgrown.
I was a bit concerned since, despite the memories associated with it, the old house with its attached carraige-house is a Columbia landmark and a bit of stateliness on a more or less characterless commercial artery. It appears though that the house is on the historic register, and will be preserved as the USC Children's Law Center:
Proposed Whaley House Purchase:

Mr. Parham reported that the Childrens Law Center was established by the USC School of Law in 1995 to serve as a training and resource center for family court workers and attorneys who participated in legal proceedings involving children. The Center taught courses at the Law School, provided Continuing Legal Education and legal research for attorneys and judges, trained guardian ad litems and state agency case workers, and performed research-based juvenile justice programs. Currently, the Center provided more than 225 training programs and professional meetings annually to more than 5,000 professionals who protected, served and represented children in family courts. The Center was currently located on the 5th floor of 1600 Hampton Street where it had no on-site training or meeting space.

For that reason, Harry Davis, Director of the Childrens Law Center, with the approval of Dean Jack Pratt and President Sorensen, was seeking approval from the Executive Committee to enter into a Contract of Sale to purchase the property located at 1527 Gervais Street as the new home for the Childrens Law Center. This property was located directly across Gervais Street from the proposed site of the new law school. It consisted of approximately 1.25 acres, and contained 2 structures: the Whaley House (8,012 square feet), and an adjacent Carriage House (5,140 square feet). There were also 70 parking spaces on the property. Mr. Parham stated that the Dunbar Funeral Home had occupied this property for many years and the property was owned by Stewart Enterprises, Inc.
and:
Mr. Whittle asked if the building was on the National Registry of Historic Places, and if so, will it require any special maintenance and upkeep and/or will it limit the usage in the future as to how the property can be used? Mr. Harry Davis, Director of the Children Law Center, responded that the building was on the historic register. The University had several discussions with the Columbia Historic Foundation and discussions with the architects and engineers. And, it was his understanding that the University would not be permitted to alter the exterior of the building without permission of the Columbia Historic Foundation. However, interior renovations could be made as the University might desire. The USC engineer had also looked at the building in a preliminary examination and stated that it appeared to be a sound structure.
I didn't try to peer and take pictures through the windows as I often do out of a feeling of respect. It did seem that lights were still on inside, and the AC unit was running. However, USC doesn't seem to have been in any hurry to make the actual Law Center move, and the lack of maintainence and painting is quite visible on some of the woodwork as well as the lawn being unmown in some areas. I hope they step up to the plate soon.
UPDATE 29 September 2012 -- As mentioned by commenter Matt, some sort of extensive work is being done on the place now:
UPDATE 19 October 2012 -- Apparently the place is being painted yellow. This seems to be a very gradual process where first a section is repaired and made ship-shape and then is painted:
UPDATE 21 June 2022 -- I'm not sure what is going on, but the place is partially boarded up with work apparently being done again. The real estate sign suggests the property could be a cafe:
I see LoopNet has more details:
PROPERTY HIGHLIGHTS
2,592 sf restaurant/café space for lease in historic building
1,762 sf - interior café space $21.50 NNN
830 sf – porch seating area $12.50 NNN
Owner will deliver the space as a warm vanilla shell.
Delivery date – fall 2022
Also adding map icon and updating tags.