Archive for the '6908 Two Notch Road' tag
This men's clothing store has moved up Two Notch several blocks East, from this strip across from Columbia Mall to a storefront next to Nick's. As far as I can tell, the move came around June of 2021.
UPDATE 13 March 2022 -- Here is the new location: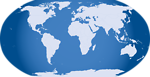 This storefront is in the Two Notch strip mall that almost abuts Best Buy. I've always thought it was a little curious that Best Buy never worked out some sort of deal to bring a lane around behind their building to get access to the traffic light here as they have none.
Anyway, this cellphone operation seems to have closed in 2015 judging from my phonebooks.
Posted at 11:01 pm in Uncategorized
O-23..
This former bingo hall is in the strip on Two notch which backs up againgst the original Best Buy and has stoplight access at the Columbia Mall perimeter road. Interestingly, Best Buy itself has no access to this stoplight. It always surprised me a little that they didn't negotiate some sort of cut through for that..
Apparently Bingo is, or at least was, pretty popular in Dentsville, as this place is only a few blocks from this former parlor on O'Neil Court.
Note the phone number -- It's not PENNsylvania Sixty-Five Oh Oh Oh, but it's close.
Posted at 11:56 pm in Uncategorized
This little storefront is right beside the Dentsville Best Buy and right across the Two Notch entry to the Columbia Mall perimeter road. In fact, this strip mall shares stoplight access to Two Notch with the perimeter, and it always seemed to me that when they built Best Buy they should have figured out some way to connect their parking lot with this one.
I think Tru Cutz was the last tenant here, as you can still see the word "Barber" superimposed on the window. On the other hand, I can't find a phonebook listing for them, and I can for Anointed who seem to have moved to Decker around 2011.