It looks like the follow-on restaurant to Macs On Main, CW's Grill has closed.
I was never actually sure that they had opened, as they never replaced the Mac's signage, but apparently they did, and it lasted a bit over a year.
The State story on the closing of Mac's mentioned that the owner wanted to concentrate on his cobbler business, and the sign on the door now proclaims Opening soon: World famous cobblers & catering, so it would seem that he must have kept ownership of the building.
And will, I presume, avoid this mistake:
(Hat tip to commenter Homer)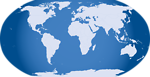 Leave a Reply