I never went inside this location of Tuesday Morning. I had never quite figured out what kind of a store it was supposed to be, except that it didn't seem like somehing I would be interested in, and was rarely open. I finally went inside the Pawleys Island location, and decided that the concept was essentially Big Lots by Martha Stewart, although it wasn't quite as bad as that sounds since there were a number of toys and odd bits of electronics I found interesting.
I don't know the exact date the Trenholm Plaza location closed. Even though I go to the Post Office around the corner almost every day, I hadn't noticed until this morning that Tuesday Morning was gone. Just to see what would happen, I called their number, and it was not disconnected (though noone answered), so I'm guessing the closing was within a month.
It will be interesting to see what goes into that location. Trenholm Plaza has done very well over the last 40 years in remaining viable while other strip malls have gone into decline almost as soon as they opened. (Look, for instance, at Midlands Plaza, which was very similar to Trenholm Plaza in its (brief) heyday).
UPDATE 23 April 2009: First, Tuesday Morning is back on Forest Drive in the old La-Z-Boy store.
And second, Rosso's Italian Restaurant is now open in the old Trenholm Plaza Tuesday Morning storefront. The menu looks promising! (and there's a nice review here)
UPDATE 2 June 2009: Added link to Rosso's review above.
UPDATE 2 Marcy 2023: Updating tags, adding map icon.
UPDATE 18 May 2023: Changing "Trenholm Plaza" to actual street address to post title.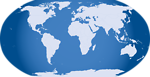 14 Responses to 'Tuesday Morning, 4840 Forest Drive: January 2008'
Subscribe to comments with RSS
Leave a Reply