When I was growing up, my grandmother had a La-Z-Boy, as did two aunts. We kids always loved to get into them, lever out the footrest and throw ourselves backwards, listening to the chair ratchet up. When my sister moved out, she got one for herself, and I finally took the opportunity to get one for myself a few years ago.
In the event, I find that I spend more time sitting in front of this computer than in my comfortable recliner, but still it's nice to finally have a good chair. I picked it out at this outlet on Forest Drive, just down from Trenholm Plaza heading towards Fort Jackson, and they delivered and assembled it with no drama. There were a number of contractors working in the building today, so I suppose it is going to have a new life as something though I didn't see any indication as to what. I'm also not sure what happened to La-Z-Boy itself. I'd guess another casualty of the housing crash -- you most often need new furniture for a new house, otherwise you can live with the pieces you have for a while longer.
UPDATE 20 April 2009:
As Mrs. SK notes below, Tuesday Morning is here.
It's interesting that they came back this close to Trenholm Plaza. That makes me guess they were shown the door there as part of the plaza upgrade rather than just not being viable there as I had initially thought.
UPDATE 18 May 2023: Updating tags and adding map icon.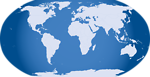 9 Responses to 'La-Z-Boy Furniture Galleries, 4905 Forest Drive: Feb 2009'
Subscribe to comments with RSS or TrackBack to 'La-Z-Boy Furniture Galleries, 4905 Forest Drive: Feb 2009'.
Leave a Reply