Well, you can't say they didn't make an effort at this Wal-Mart outparcel on Garners Ferry road. This building originally opened as a Fire Mountain Grill, which was explained to me once by a friend with contacts in the food industry as the brand Ryan's corporate used to move back into markets where they felt the Ryan's brand had been tarnished by the local franchisees.
I always felt that Fire Mountain was a bad name since it invoked images both of volcanic tropical islands like Hawaii and of heat and spiciness, none of which had anything to do with the food served. At any rate, they ran it as that for a few years, then transitioned it back into a Ryan's, which didn't last long at all.
The building looks quite impressive, especially when viewed end-on and from below, as when you walk in from Garners Ferry. Currently it's for sale. The sign doesn't mention that you get all the fixtures, but that seems to be the case -- they are still in there at any rate.
As an aside, and appropos to nothing, I parked in the lot at Aldi across the street from Ryan's while taking these pictures. I decided as long as I was parked there, I would go in -- What a weird and unpleasant place!
UPDATE 3 March 2010: It's now Hibachi Grill P&G Buffet:
UPDATE 21 Sep 2010 -- The Hibachi Grill is open:
UPDATE 28 January 2020: As mentioned in the comments, this building has been torn down. See here for pictures.
UPDATE 2 February 2023: Updating tags.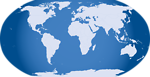 15 Responses to 'Ryan's Grill, Buffet & Bakery, 7550 Garners Ferry Road, 9 February 2009'
Subscribe to comments with RSS
Leave a Reply