This Sears Service Center used to mail out "lawn mower tuneup" cards every spring, and I took my mower there several times. In fact they mailed out one this spring and I was considering it though I ended up using the AARO Rental Center on Two Notch instead.
Really, when I think about it, I'm not sure why the place lasted as long as it did. Sears at the mall certainly has the space in the auto bay to do that sort of repair work there if they want to, and I'll bet the same is true of K-Mart as well -- there really wasn't a good reason for having three seperate buildings on Parklane.
I notice that Sears still refers to Columbia Mall rather than Columbia Place -- good for them!
UPDATE 29 February 2020: Add tags, map icon.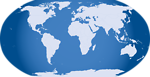 4 Responses to 'Sears Repair Center, 8328 Parklane Road, 15 May 2009'
Subscribe to comments with RSS
Leave a Reply