Archive for the 'Lincoln Street' tag
This closing is a bit surprising. I know this Starbucks doesn't have a drive-through, but I thought that there was plenty of foot traffic in The Vista especially during the Holiday Season. On the other hand, Google has marked the place as "temporarily closed", and the branding and furnishings are not gone. On the third hand, the door has a real-estate type keybox on it now.
Anyway, at least for now, you'll have to walk up a block to Panera.
(Hat tip to commenter Justin)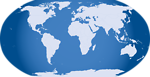 I had written in the closing for The Peanut Man at Sandhill that both that shop and this one had been closed to open the new store on Fernandina Road, but I never got around to actually doing a closing for this one, which is still vacant.
It's interesting that one of the challanges of naming yourself The Peanut Man and having a mascot is the fact, But he can't look anything like Mr. Peanut!.
Here is The State story on the move.
I was downtown today, and decided I would have lunch at Barberitos. I had forgotten about feeding the meters, but scrounged up enough coins to last me until I got some change from my meal and walked around the corner, to find the place is now a Jersey Mike's (somewhat visible in the first shot).
I had done a closing for the Lexington location, and I should have checked on this one earlier. In retrospect it makes sense it would close as well, since they were apparently under the same ownership (both electing to offer ground turkey rather than the ground beef of other Barberitos locations).
The last Yelp review is 1 November 2017 and mentions that the place was already closed, so I'm guessing it did close the same time as Lexington.
It's too bad, I consider Barberitos a step above Chipolte & Qdoba, though below a well-run Moe's.
The Free Times reports that Moriarty's on Gervais is closed for good. The Irish bar, in the old Wild Hare location (for which I was sure I had done a closing, but in the event apparently not), opened in March of 2016.
Sherlock Holmes was unavailable for comment.
(Hat tip to commenter Steve)
Wow, there's "remodeling", and there's "tear out everything down to the bare walls, and some of those too". This is the latter.
The State says:
Once renovations are complete [in fall 2017], the location will include increased parking, new exterior siding, state-of-the-art kitchen equipment and a remodeled dining room with new booths, Wi-Fi access and USB chargers.
Somehow Lizard's Thicket has never seemed like a USB charger kind of place to me..
I was in the Vista today and noticed that Tutti Frutti on Lincoln Street was closed. I still never did get my 2016 phonebook, so I'm not sure if they are listed for this year or not, but I'm going to guess this as a 2016 closing. The place is currently refitting to open as a Smoothie King.
I confess there is at least one froyo flavor I have no interest in trying:
Posted at 3:12 am in Uncategorized
Commenter Larry points out this State story on the closing of Palmetto Candy & Tobacco. This Columbia institution is on Lincoln Street across from the Seaboard station, and is someplace I have always meant to check out. In the event, as is often the case, I have apparently waited too long.
As the 21 April story (which places the closing time as "about a month ago") notes, there is a "remodeling" sign on the store door, but I find that more often than not in these cases, that is kind of a "the cat is on the roof and won't come down" way to break bad news. This is especially the case given the customer base was apparently largely "filling stations, corner markets, baseball leagues and swimming pools" -- the types of operations which will quickly change to new suppliers and then be reluctant to make yet another change if the place reopens.
(Hat tip to commener Larry)
Posted at 1:39 am in Uncategorized
I never made it to The Sly Fox which is a shame, because they had "poutaine" on the menu -- something I've wanted to try ever since hearing of it. My understanding is that it is basically french-fries covered with cheese-curds and gravy. The menu on The Sly Fox's web site (already off-line) specified that it was "squeaky" cheese curds too. According to what I've heard about cheese curds, they only squeak when there are fresh, basically only on the first day after, um, curding. This makes me wonder where they could have been getting the curds, as I'm not aware of any local cheese makers, and have never seen cheese curds for sale in Columbia.
Commenter Barb reports The Sly Fox was closed as of 4 Jan. I went by a couple of times this week, and there seemed to be a crew carting stuff out of the place. As you can see, the interior is pretty bare now, and the sign on the east side is down (though the one on the west is still up). The place is pretty much right across the street from Damon's and Paul's, so there is a good bit of vacant restaurant space in the area now.
(Hat tip to commenter Barb)
UPDATE 26 Jan 2011 -- Based on the comments I have added Scott Brothers & Palmetto's. Here is the Feb 97-Feb 98 Bellsouth Yellow Pages ad for Scott Brothers:
UPDATE 27 Jan 2011 -- It turns out I had some pictures of the MacDougall's incarnation as well:
Posted at 2:07 am in Uncategorized
I've eaten at Damon's a few times, first I believe in Litchfield Beach at The Exchange in a space which is now a church, and later in Augusta. I'm not particularly interested in ribs, but as I recall they had good burgers and some sort of deep-fried onion-loaf. If I'm remembering correctly, the only thing I didn't like about the place was they had little teeny-tiny napkins that were really wash-cloths.
That's Damon's in general -- this particular Damon's I never got to. Given the location, if I was in the area and craving a burger, I would more likely cross the street to 5 Guys.
It is a nice location though, and it looks like they had a patio which would be very pleasant evenings this time of year. According to LoopNet, the building is being sold as a fully kitted out restaurant, and in fact the Damon's franchaise itself appears to be still available for the right offer.
(Hat tip to commenter Steve)
UPDATE 31 March 2014 -- The place was demolished some time ago, and now is in preparation to be the new USC Alumni Association headquarters:
UPDATE 17 July 2014 -- Construction has started: