Archive for the 'candy' tag
I had written in the closing for The Peanut Man at Sandhill that both that shop and this one had been closed to open the new store on Fernandina Road, but I never got around to actually doing a closing for this one, which is still vacant.
It's interesting that one of the challanges of naming yourself The Peanut Man and having a mascot is the fact, But he can't look anything like Mr. Peanut!.
Here is The State story on the move.
This little storefront across from the former Yesterday's on Santee Avenue has been a number of things over the years. Most recently, it was Sunrise Artisan Bath and Body, until they moved into the old Portfolio Art Gallery space on Saluda back in early 2019.
Here is The State story on that move.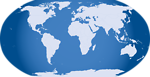 Rocket Fizz is a franchaised soda & candy operation that to some extent puts me in the mind of The Candy Cottage at The Hammock Shops and a place that used to be on Centre Street in Fernandina Beach (which, gradually over the course of several years, transitioned into an all things Celtic shop..).
The place opened in August of 2018, and here is an article republished from Coladaily about the opening, with lots of nice pictures which make me think it would have been more at home on Market or King Streets in Charleston..
As far as I can tell with all the newest reviews being dated "seven months ago", the place seems to have closed in January 2019. I suspect that there wasn't a lot of Winter foot traffic, which may have factored in.
(Hat tip to commenter Payne)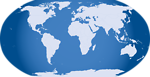 Although I did not know it, Chocolate Monkey is a small family owned chain of candy shops. As their Facebook explains, the owners have moved to Tennessee to run the stores there, and keeping up with the lone South Carolina store from there was just a bridge too far.
That's a good looking strawberry!
(Hat tip to commenter James R)
Commenter James R. reports that this little candy storefront in Hope Ferry Center closed on 30 June 2016 with the retirement of the owners. By the time I finally remembered to get over there, I found that the space is already open again, this time as The Classy Cruet a fancy olive oil and vinegar emporium.
(Hat tip to commenter James R)
These pictures are from 30 November 2014, so the site has probably changed a good bit by now, but that was when I noticed these nice old brick buildings on Lady Street adjacent to Trustus were being gutted for renovation.
Here is what the City has to say about the project:
February 2014
DESIGN/DEVELOPMENT REVIEW COMMISSION
DESIGN REVIEW DISTRICT
EVALUATION SHEET
Case # 6

ADDRESS:
522 Lady Street

APPLICANT:
Scott Lambert, architect/agent

TAX MAP REFERENCE: TMS# 08912-05-01

USE OF PROPERTY:
Commercial

REVIEW DISTRICT:
W. Gervais Historic Commercial District/City Center

NATURE OF REQUEST: Request Certificate of Design Approval for exterior
changes and preliminary certification for the Bailey Bill

FINDINGS/COMMENTS:

Very typical of the warehouse district in which it was built, this is a
simple one-story brick building used for warehouse and office purposes
over the years. It has been heavily altered during this time, with
original window openings bricked in and concrete block additions at the
front of the building on Huger Street and a later small brick addition
at the rear of the building. There are no original windows or doors
intact. Still, it is reminiscent of the architecture and original uses
of buildings in the historic district and is one of the few extant
buildings from the time period along Huger Street.

This was originally built in 1926; its original occupant was the Jeff
Hunt Machinery Company which maintained a business at this address for
30 years. The Crane Company followed for a brief period but the
Columbia Cigar and Candy Company acquired the building by 1965 and kept
its business there until 1997.

The plans are to rehabilitate the building for office use,
re-establishing some of the original openings and removing less
sensitive additions from the building. Additionally, a new entry is
proposed on the Lady Street side. As all four sides of this building
are visible from a public right of way, each elevation is discussed and
reviewed below
Here and here is a bit from the architect.
And here is a bit from the construction company.
Posted at 5:22 pm in Uncategorized
The Lexington franchaise of Candy Boquet was in this theater-themed storefront in the Flight Deck complex at the corner of Old Chapin Road and US-1. Just looking at the national webside makes me think of Edible Arrangements somewhat, though with the bonus that you don't have to eat your boquet before it goes bad.
I wonder what this storefront was originally? Perhaps a video rental store? Looking at the marquee in full resolution, you can see that there are words behind the current Or Lease text, but I can't really make it out.
Just as a side note, driving this section of US-1 is purely miserable in Lexington at this time. Just past The Flight Deck there is a bad section of roadwork exacerbated by unsyncronized lights.
(Hat tip to commenter James)
Posted at 3:12 am in Uncategorized
Commenter Larry points out this State story on the closing of Palmetto Candy & Tobacco. This Columbia institution is on Lincoln Street across from the Seaboard station, and is someplace I have always meant to check out. In the event, as is often the case, I have apparently waited too long.
As the 21 April story (which places the closing time as "about a month ago") notes, there is a "remodeling" sign on the store door, but I find that more often than not in these cases, that is kind of a "the cat is on the roof and won't come down" way to break bad news. This is especially the case given the customer base was apparently largely "filling stations, corner markets, baseball leagues and swimming pools" -- the types of operations which will quickly change to new suppliers and then be reluctant to make yet another change if the place reopens.
(Hat tip to commener Larry)
Posted at 12:11 am in Uncategorized
I noticed on my Vista stroll a few weeks ago that part of the Mais Oui building on the north side of Gervais was vacant. Apparently the last occupant, Paul D. Sloan Interiors relocated down the hill a little ways. The building is quite nice, and I found this information in a 1983 application to the National Park Service for entry in the National Register of Historic Places:

54. 927 Gervais Street. This two-story brick building was constructed ca. 1911 as a dry goods wholesale store. The first story has four brick pilasters with granite bases and capitals framing a central entrance and its flanking display areas. The second story has three paired one-over-one sash windows with granite sills and alternating granite and brickwork surrounds. A projecting metal cornice with brackets is located above the second-story windows. A stepped parapet with granite coping and a central brick balustrade is at the roofline. An original second story balcony, a first-floor cornice, and the original first-floor doors and windows have been removed and new doors and windows installed between the brick pilasters. The interior of the building has also been remodeled.
An interesting, if frustrating, story from The Columbia Star (apparently based on old reports from The Columbia Record) gives the candy store information, and this bit of excitement:

About 8 am, on July 23, 1921, John R. Martin departed his home at 1420 Calhoun Street. He was driving an Essex roadster owned by the Flanigan-Clement Candy Company, a local wholesale firm, whose emblem was painted on the right door. As the company's primary traveling salesman, he made some deliveries to various local customers. Around 3:30 pm, having completed his itinerary, Martin was returning to Columbia along a rural roadway in Lexington County. He was heading back to the main store at 927 Gervais Street. The salesman did not realize that he was about to have a thrilling experience to tell upon reaching his destination.

He was approximately two miles from Broad River Road when he noticed a Ford touring car straddling the road. Martin recalled encountering this vehicle ten minutes earlier at a crossroads. Apparently, there were no dwellings along this isolated stretch of roadway. Two white soldiers, in full uniform, were standing in front of the automobile. With their hands they were beckoning him to stop. A third trooper suddenly emerged from some nearby foliage brandishing a Winchester rifle. His two companions also had drawn .45 caliber Colt revolvers.
Who knew the candy business was so dangerous?