Archive for the 'Topspin Plaza' tag
I am pretty sure that It's A Wrap Cafe in Topspin Plaza never opened. According to ColaDaily, they were trying to move here from Atlanta in 2020 -- probably about the worst time since the Great Depression to open a restaurant. I'm not sure exactly what happened, but in the end they are back in Atlanta, with this comment on their Facebook:
It's a lot of you that seem to think we're posting from South Carolina! We are IN ATLANTA!!! Link in bio! SOUTH Carolina missed out because they…. 😩 we will just say it wasn't in GODS plan! 😉
So apparently they took the long way round, but it seems to be working out for them, so good. In the meantime, this storefront is available.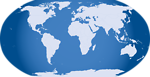 Here is another Sunset Boulevard location of Eagle Cleaners. They also had a location in West Columbia at one time.
Just going by my experiences of getting in and out of Topspin Plaza taking pictures of things, I suspect drop off and pickup might have been somewhat difficult during rush hours.
The sign is referring to the 3010 Rosewood Drive location, which is right beside Dano's Pizza
(Hat tip to commenter Beth)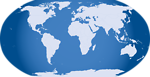 Although I did not know it, Chocolate Monkey is a small family owned chain of candy shops. As their Facebook explains, the owners have moved to Tennessee to run the stores there, and keeping up with the lone South Carolina store from there was just a bridge too far.
That's a good looking strawberry!
(Hat tip to commenter James R)
Here's another vacant Cricket Wireless storefront, this one in Topspin Plaza in Lexington.
I noticed as I was getting the pictures that Topspin Plaza actually has two marquees and street addresses. I'm not sure if they are separate developments or not, but the other is at 5341 Sunset Boulevard:
(Hat tip to commenter James R)
I wasn't aware of this location of The Little Gym though my nieces have been happy to attend the one that is now on Rosewood over the years.
The papered over streetside sign makes it look as if Kristin's Cafe is in the spot now, but looking at the storefront itself, that does not seem to be the case.
I would say if you are going to try to get your Yeti engraved, you probably *should* have your guns & knives ready as well.
(Hat tip to commenter James R)
This small Southern breakfast and lunch restaurant opened in April of 2013 as an extension of the original West Columbia location. Given the location and the fact that I rarely make it up in time for breakfast when I'm on my own schedule, I never had an opportunity to stop by though I do hanker for grits every now and then.
According to the linked article, Compton's replaced another breakfast oriented place, so it will be interesting to see if that trend continues with the next tenant.
(Hat tip to commenter James R)
Posted at 10:02 pm in Uncategorized
I mentioned a few days ago that the Forest Drive Cartridge World had moved.
I'm not sure which happened first, but in the same general time frame, the one on Sunset Boulevard in Topspin Plaza closed, although it is still listed on the plaza marquee. (Interestingly, everything on that marquee is a store, except Eggs Benedict..)
(Hat tip to commenter James)