Archive for the 'country cooking' tag
ColaDaily reports that this and the Beltline Lizard's Thicket will be closed temporarily due to staffing issues during the COVID-19 crisis. (Old Chicago in the Vista had signage indicating the same issue). They do plan to re-open both stores at some point.
I can only recall eating at this store twice though I have probably been there more. The most memorable experience was when I had been working across the country for a month, and *really* wanted some comfort food, so as soon as I touched down at the airport, I was already planning what vegetables to pick!
(Hat tip to commenter Heath)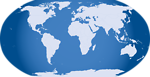 It appears that the Broad River Road Lizard's Thicket is the latest location of the chain to undergo renovations. I noticed that it was closed coming up Dutch Square Boulevard this last weekend.
I'm not entirely sure, but I think the Sunset Boulevard location may be the next closest.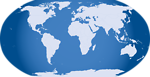 Looks like the Lizard's Thicket remodeling effort that has revamped several of their stores is continuing. This one is at the corner of Knox Abbott Drive & State Street, and was some sort of restaurant before, though not a Shoney's like the Forest Drive and Beltline locations. I've eaten there before, and don't recall any particular building issues, but I guess everything has its time.
UPDATE 8 April 2019 -- I don't have a picture, but this location is open again, and has been for a while.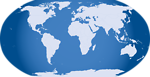 This small Southern breakfast and lunch restaurant opened in April of 2013 as an extension of the original West Columbia location. Given the location and the fact that I rarely make it up in time for breakfast when I'm on my own schedule, I never had an opportunity to stop by though I do hanker for grits every now and then.
According to the linked article, Compton's replaced another breakfast oriented place, so it will be interesting to see if that trend continues with the next tenant.
(Hat tip to commenter James R)
"Rolls or cornbread?"
I snapped these two pictures driving by Lizard's Thicket on Beltline; perhaps I can get some better later. At any rate, the chain is renovating this old Shoney's building, and it will be closed until that is done.
I believe the nearest other Liz is the one on Forest Drive, also in a former Shoney's.
UPDATE 9 April 2019 -- I don't have a picture, but this location has been open again for a good while.
UPDATE 24 July 2020 -- Closed again, due to COVID-19 staffing problems as is the Airport Boulevard location:
UPDATE 10 February 2021 -- Open again, again: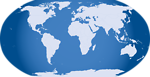 Hungry hungry hippo..
I've always wondered if this little diner by the North Main Sonic was originally connected with the old North Main Street Varsity Restaurant.
While the Varsity name and pennant have always been there as far as I can recall, J S Renee is fairly recent. Back in the 90s and until sometime in the 2000s, the sub-marquee was D'Jasz which apparently also had a location on Rosewood.
(Hat tip to commenter Justin)
Posted at 9:26 pm in Uncategorized
Tony's is a small breakfast and lunch operation on Bluff Road just South of I-77, in the Cricket Plaza.
I'm not sure from the sign if this is a permanent or temporary closing. And I'm not sure if the "construction" is Tony's specific, or refers to the general land clearing going on in the old Diamond's area right now.
UPDATE 13 May 2014 -- Now Creekside Cafe: