Back in the 1970s, Shoney's was a big deal, and we ate there quite often. At the time, they were afilliated with the Big Boy chain, and they always had "Big Boy" comic books as free premiums for the kids. I can't recall any of his specific plotlines at this remove, but he (Big Boy) and his girlfriend Dolly, always had some sort of food related adventure in the front of the comic leaving the back for puzzles and mazes.
We ate most often at the Two Notch location (now vacant) but I think we did come to this one from time to time.
After dropping the Big Boy tie, Shoney's coasted pretty well for a while, then started getting into trouble and closing a lot of stores. At one point they tried to diversify by getting into hotels (Shoney's Inn) something for which apparently they didn't have the necessary skill set, and that hurt them some more.
I believe this one closed well before the Two Notch one, and has been a Lizard's Thicket for quite a number of years now.
UPDATE: Closing date changed from "1970s" to "late 1980s" based on commenter Weston's info.
UPDATE 10 September 2020: Update tags, add map icon.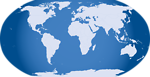 7 Responses to 'Shoney's, 3147 Forest Drive: Late 1980s'
Subscribe to comments with RSS or TrackBack to 'Shoney's, 3147 Forest Drive: Late 1980s'.
Leave a Reply