(The two pictures directly above come from commenter Jimmy -- Thanks! I have the feeling someone else sent me some others as well, but I can't get to that hard drive right now unfortunately)
Beacon Hill Block was the strip mall on the corner of Airport Boulevard & Boston Avenue which housed, among other businesses, the former Lizard's Thicket and Subway.
I have not been by lately, but commenter Brandon Brown says the signage indicates a Murphy's Express will be going in here.
Here is a not particularly informative notice from West Metro News.
(Hat tips to several folks, including commenters Gypsie, Matt & Brandon Brown)
UPDATE 26 January 2023 -- Work continues:
UPDATE 17 April 2023 -- The new Murphy Express on this spot is now open: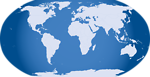 10 Responses to 'Beacon Hill Block, 2240 (&c) Airport Boulevard: December 2022'
Subscribe to comments with RSS
Leave a Reply