Archive for the 'Old Chapin Road' tag
As noted by commenter Heath, Nooch & Lalo Mix Mex Food & Drink in the Flight Deck complex in Lexington has closed. ColaDaily has the story and says:
The announcement via social media names "devastating family issues" as a factor as to why the closure was the best decision. Co-owners and partners Jose "Lalo" Parra and Nicholas "Nooch" Kole will be moving to Mexico to start a new chapter, according to the announcement[.]
This place was the follow-on operation to Arkos and opened in November 2019, closed earlier in 2020 and announced the permanent closing in mid-November 2020.
(Hat tip to commenter Heath)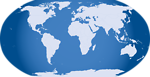 Commenter ED pointed out this COVID related closing saying:
it is doubtful it is a location you would stumble upon
and that is definitely true. This place is way past The Flight Deck on Old Chapin Road on a peninsula in Lake Murray on the way to what looks to be a private island. The area is rural and quite nice looking to me.
I really like the wood paneling in this building too.
(Hat tip to commenter Ed)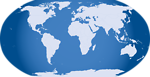 This spot at the Flight Deck complex has gone through a number of pizza restaurants since I became aware of it. In particular, I have done closings for Brix Bistro / The Bistro. I noticed only fairly recently that Papa Gio's was there, finding them while I was there to get pictures of something else.
Early during the COVID-19 crisis, I saw another pizza restaurant advertising by the roadside when I drove by: Ferrara Pizza & Pasta. Judging from the Yelp reviews, they started in early March 2020, so I'm guessing probably Papa Gio's moved out with the end of the year in 2019, though it could have been later.
Papa Gio's continues to have locations on Broad River Road and farther out on August Highway (US-1) in the old Allstar Pizza location.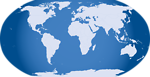 Here's a vacant restaurant space in the Flight Deck complex. I was not familiar with this place, but the description google gives is
Vibrant hangout featuring contemporary Latin dishes, handcrafted cocktails & a rooftop bar.
Doing some more googling around, it appears that the original Arkos changed ownership some time ago, and at closing the place was officially Stella's At Arkos. In general, the reviews seem to have dropped after the changeover.
(Hat tip to commenter Brian)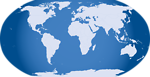 Posted at 5:22 pm in Uncategorized
The Lexington franchaise of Candy Boquet was in this theater-themed storefront in the Flight Deck complex at the corner of Old Chapin Road and US-1. Just looking at the national webside makes me think of Edible Arrangements somewhat, though with the bonus that you don't have to eat your boquet before it goes bad.
I wonder what this storefront was originally? Perhaps a video rental store? Looking at the marquee in full resolution, you can see that there are words behind the current Or Lease text, but I can't really make it out.
Just as a side note, driving this section of US-1 is purely miserable in Lexington at this time. Just past The Flight Deck there is a bad section of roadwork exacerbated by unsyncronized lights.
(Hat tip to commenter James)
Posted at 10:29 pm in Uncategorized
I'm not absolutely sure I ate at The Bistro, but I do remember specifically some years ago reading an article in The State or Free Times about a new pizza place and driving to Lexington to check it out. The restaurant definitely had an enclosed patio where I sat, so I'm thinking it was The Bistro.
In the event, I really didn't care for it. I felt that there was something to the pizza sauce that wasn't to my taste -- too sweet, if I recall correctly. (I feel the same way about The Pizza Joint).
The place is in a kind of an interesting little mini-mall with The Flight Deck restaurant which I may have to check out one day.
(Hat tip to commenter O'Reilly)
UPDATE 9 November 2011: Added Brix Bistro to the post title based on the comments, which led me to dig up this 2001 Free Times Review which is, I believe, the one which sent me over there in the first place.