Archive for the '109 Old Chapin Road' tag
As noted by commenter Heath, Nooch & Lalo Mix Mex Food & Drink in the Flight Deck complex in Lexington has closed. ColaDaily has the story and says:
The announcement via social media names "devastating family issues" as a factor as to why the closure was the best decision. Co-owners and partners Jose "Lalo" Parra and Nicholas "Nooch" Kole will be moving to Mexico to start a new chapter, according to the announcement[.]
This place was the follow-on operation to Arkos and opened in November 2019, closed earlier in 2020 and announced the permanent closing in mid-November 2020.
(Hat tip to commenter Heath)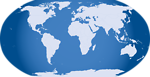 This spot at the Flight Deck complex has gone through a number of pizza restaurants since I became aware of it. In particular, I have done closings for Brix Bistro / The Bistro. I noticed only fairly recently that Papa Gio's was there, finding them while I was there to get pictures of something else.
Early during the COVID-19 crisis, I saw another pizza restaurant advertising by the roadside when I drove by: Ferrara Pizza & Pasta. Judging from the Yelp reviews, they started in early March 2020, so I'm guessing probably Papa Gio's moved out with the end of the year in 2019, though it could have been later.
Papa Gio's continues to have locations on Broad River Road and farther out on August Highway (US-1) in the old Allstar Pizza location.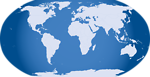 Here's a vacant restaurant space in the Flight Deck complex. I was not familiar with this place, but the description google gives is
Vibrant hangout featuring contemporary Latin dishes, handcrafted cocktails & a rooftop bar.
Doing some more googling around, it appears that the original Arkos changed ownership some time ago, and at closing the place was officially Stella's At Arkos. In general, the reviews seem to have dropped after the changeover.
(Hat tip to commenter Brian)