Here's a vacant restaurant space in the Flight Deck complex. I was not familiar with this place, but the description google gives is
Vibrant hangout featuring contemporary Latin dishes, handcrafted cocktails & a rooftop bar.
Doing some more googling around, it appears that the original Arkos changed ownership some time ago, and at closing the place was officially Stella's At Arkos. In general, the reviews seem to have dropped after the changeover.
(Hat tip to commenter Brian)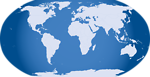 Leave a Reply