Archive for the 'plumbing' tag
It's back out to Fernandina Road again for this one. Executive Plumbing was a little north of Lawyer Lisa, and its building looks to have been vacant for several years.
As nearly as I can tell, this operation morphed into Sitte Plumbing of Leaphard Road, based on that business having the same phone number as that noted on the sign here.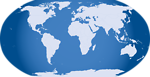 Posted at 10:24 pm in Uncategorized
I don't often drive the stretch of Alpine between Two Notch and Polo Road, but when I did last week, I noticed that Franklin D. Plumbing & Gas Co. Do It Yourself Center had closed (apparently after a final yard sale). I don't know how the restaurant equipment angle factored in, but if I had to guess, I would guess that this type of store has been hard squeezed by the big-box (and nearby) Home Depot and Lowe's stores.
Here's a rather overgrown building on Fairfield Road to the north of I-20 that apparently has been a number of things over the years, but most recently housed three related service businesses.
UPDATE 27 September 2023: Update tags & add map icon.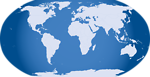 Posted at 12:57 am in Uncategorized
Commenter Jamie pointed out this closing some time ago. In the event, I didn't have a mental image of where the place was, and didn't get around to going over there in a timely fashion.
Later, in March of last year (2011) commenters 59 Ford Wheelman and tonkatoy noted that the place was being torn down.
That time, I did get over there and got a fair number of pictures (including the first set below), but still never got around to doing a closing on it.
Yesterday I was coming in on I-126 and finally noticed the place again. This time I saw the whole thing was razed to the ground, and that it was a big complex, taking the whole block bounded by Elmwood, Gadsden, Calhoun and Wayne. Furthermore, the lot has been sold, so presumably something will be happening here soon.
(Noland itself remains in business in other places.)
(Hat tip to commenter Jamie)
[Don't click through unless you want to see too many pictures..]