Archive for the '601 Main Street' tag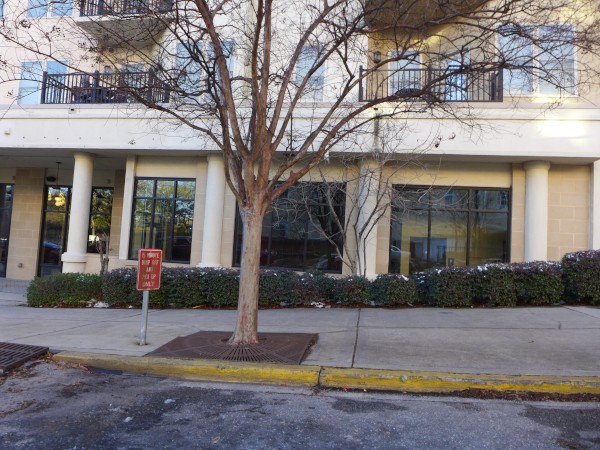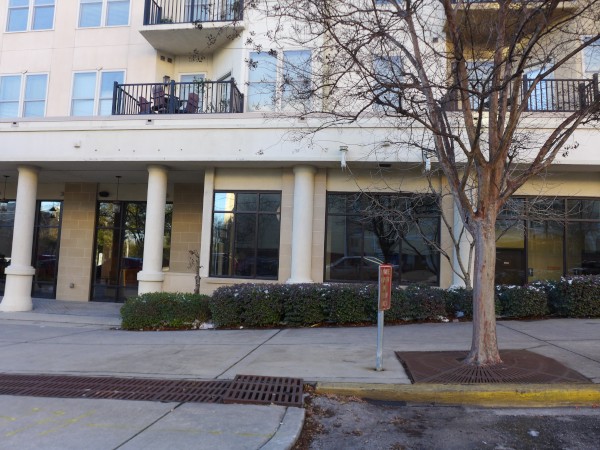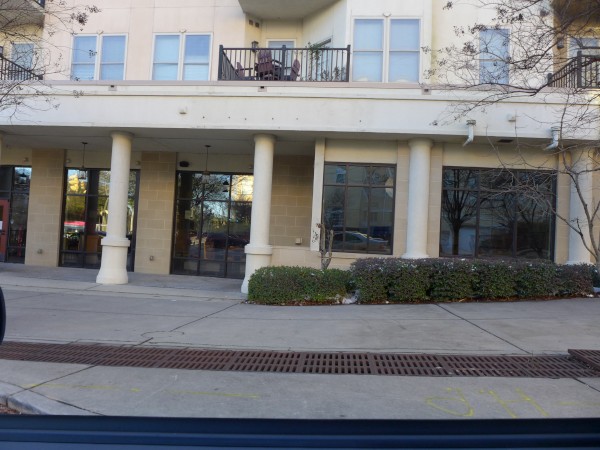 This suite in The Addesso has held a number restaurants, not all of which I have tracked, but the most recent was Bruno's Taqueria. According to their Facebook they closed at 5pm on Christmas Eve of 2021.
Unfortunately, I didn't have any convenient parking, so all I have are these long shots. We'll have to see what happens here next.
(Hat tip to commenter Sidney)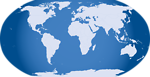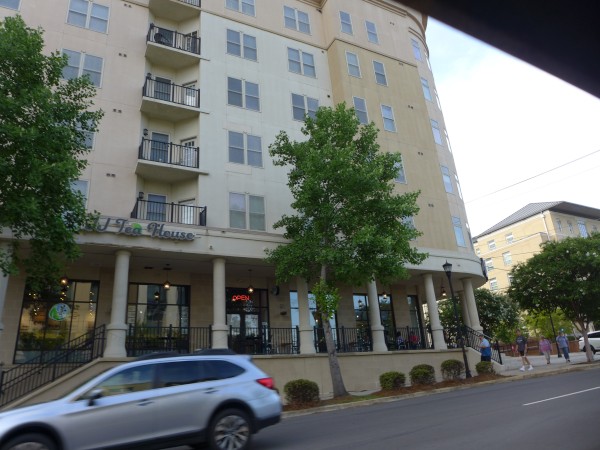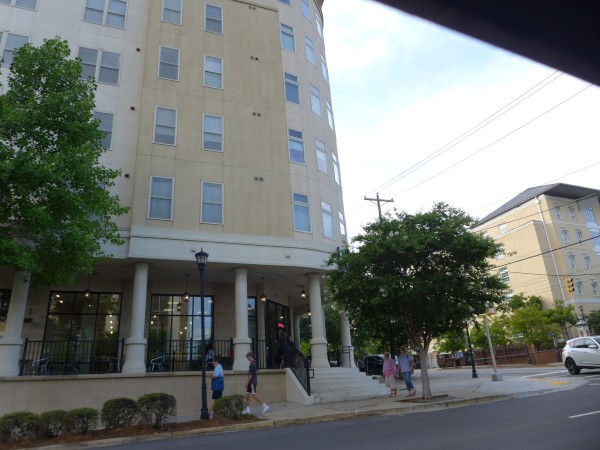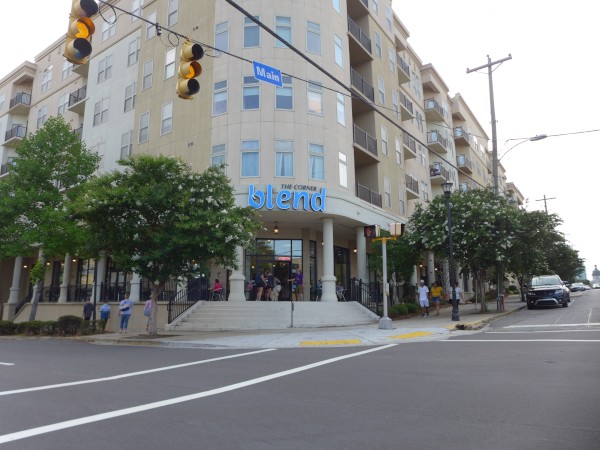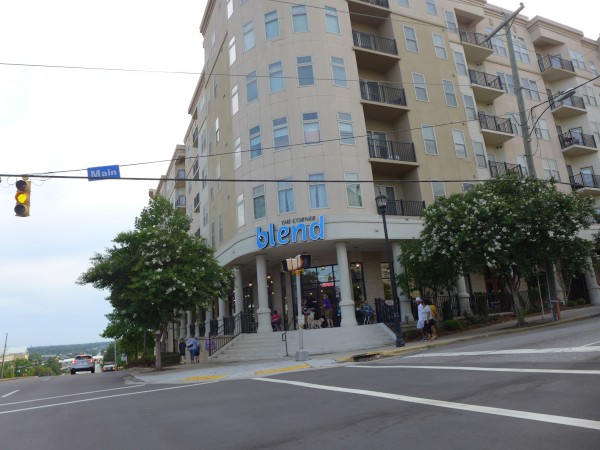 As The Daily Gamecock reports, Yoghut at the corner of Main & Blossom streets is now The Corner Blend with a new menu, including Acai Bowls (something I had never heard of) and Bubble Tea. The place remains under the same management, but the new name reflects the broader focus.
UPDATE 28 June 2019 -- Forgot to put some pictures with the Yoghut branding up. Here they are: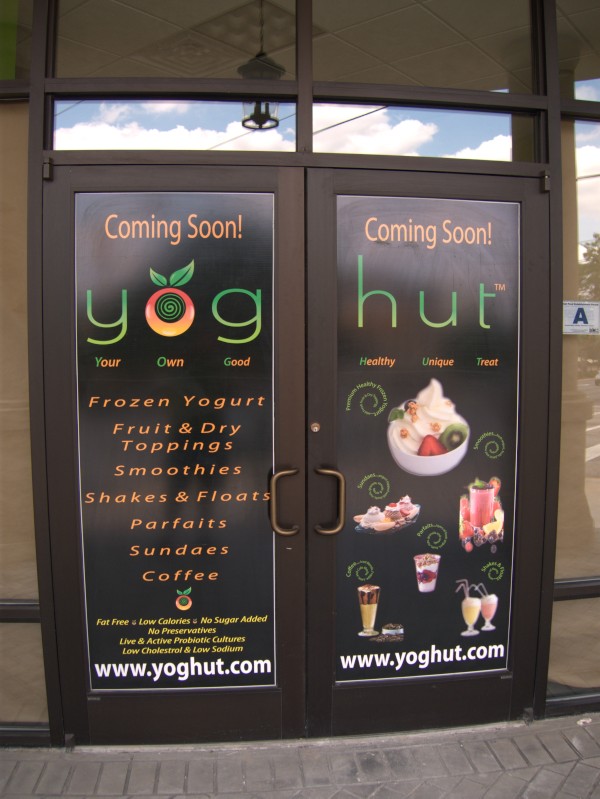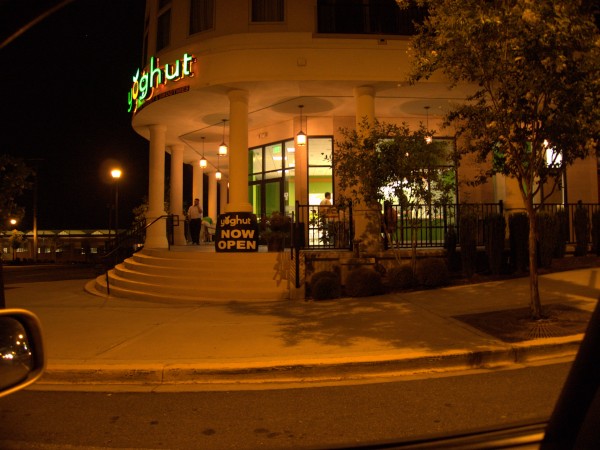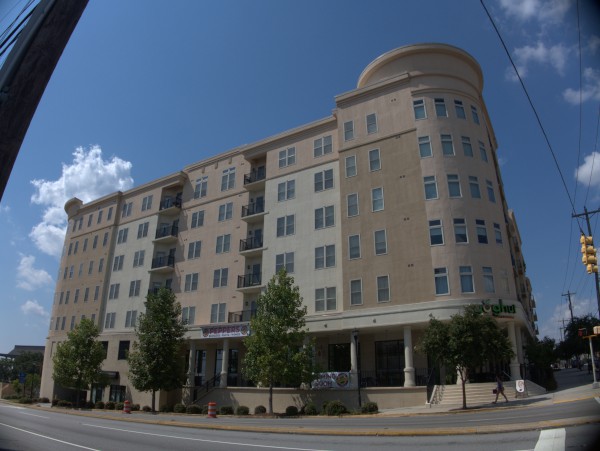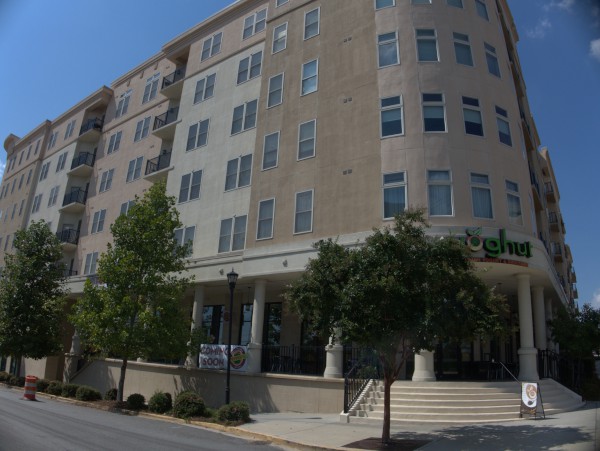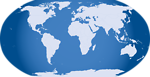 8 September 2013: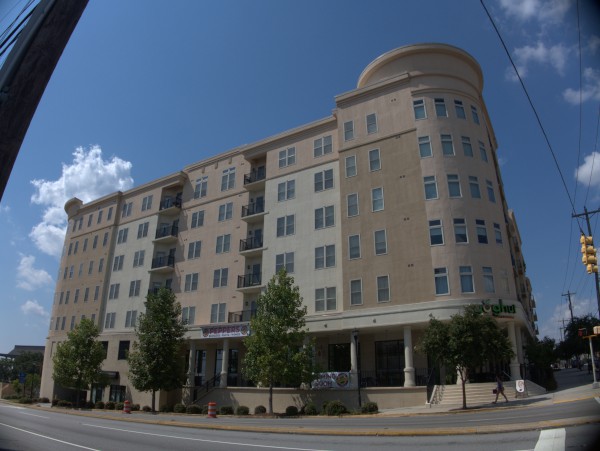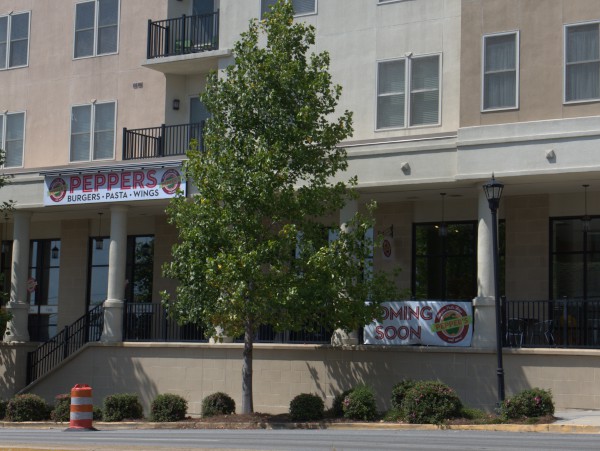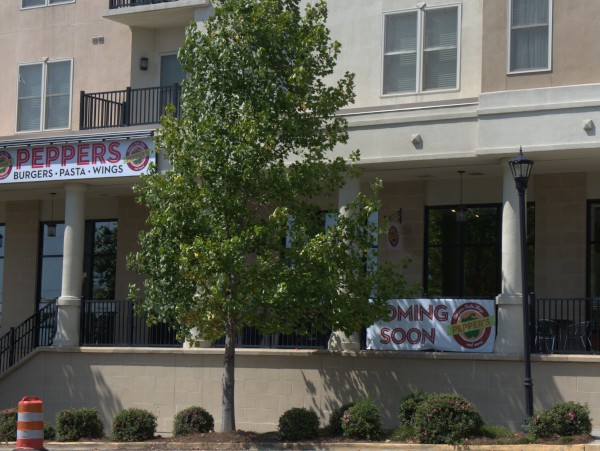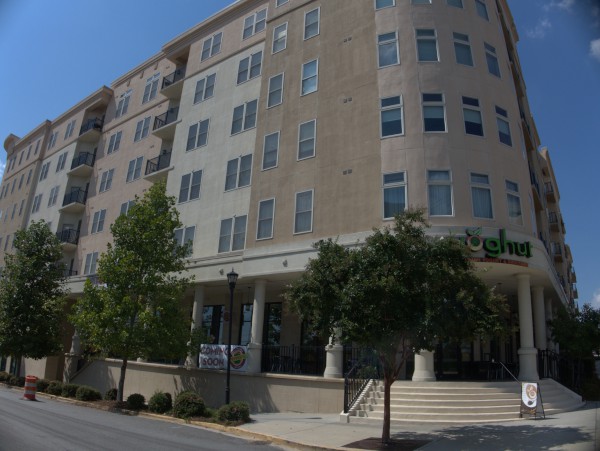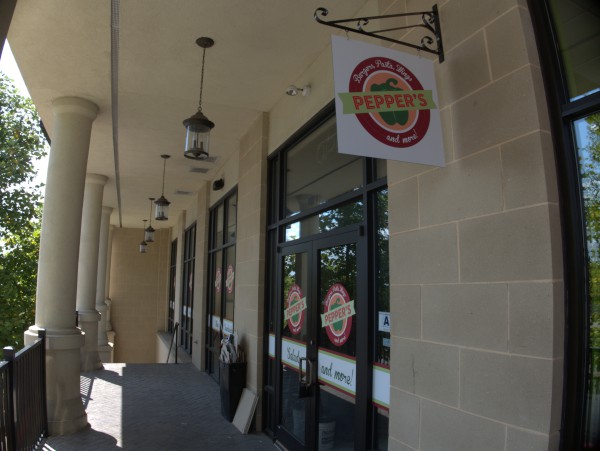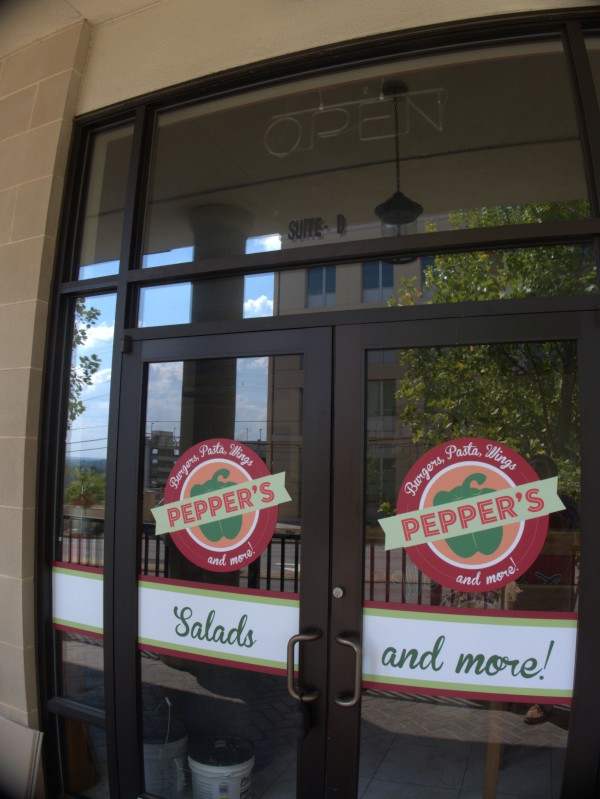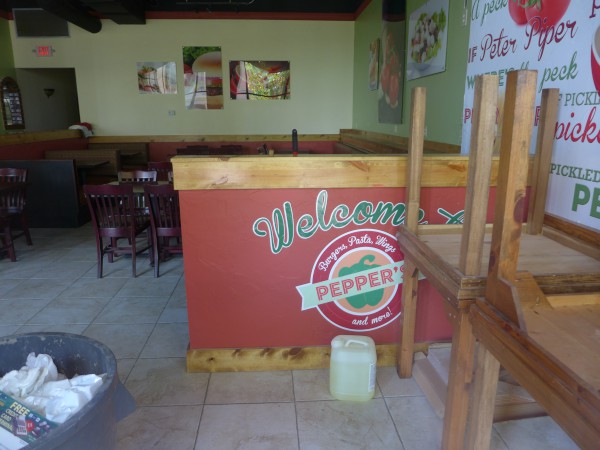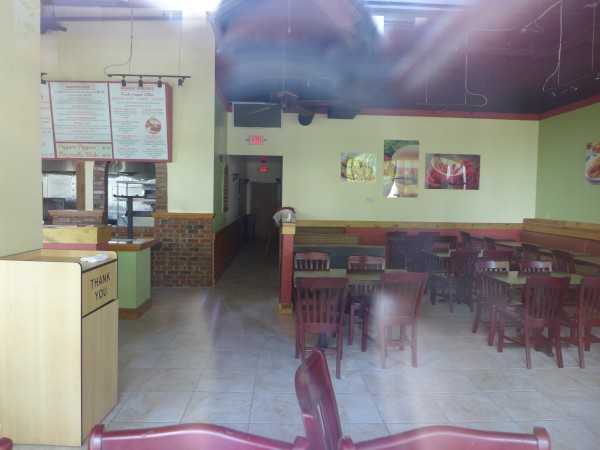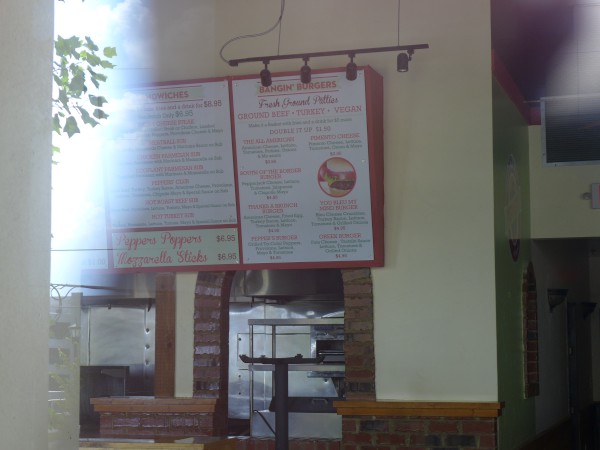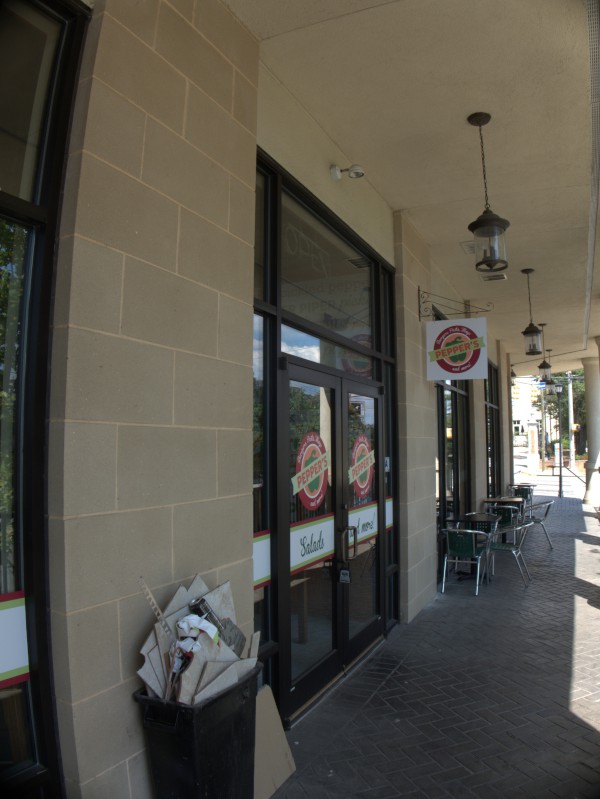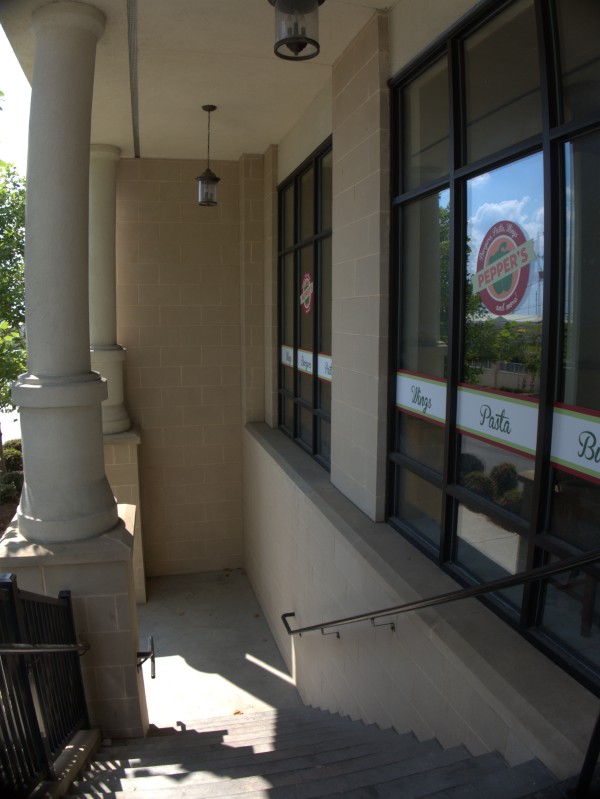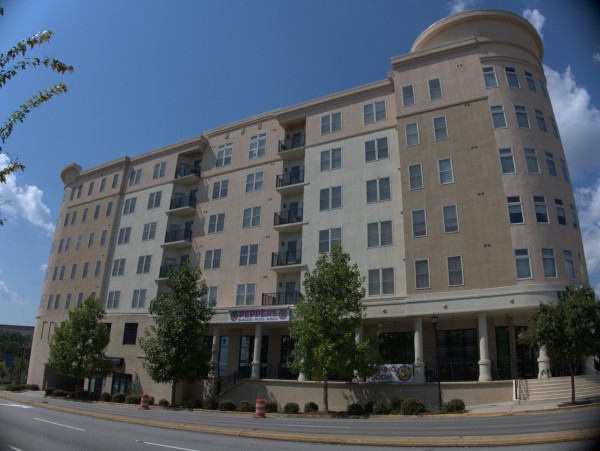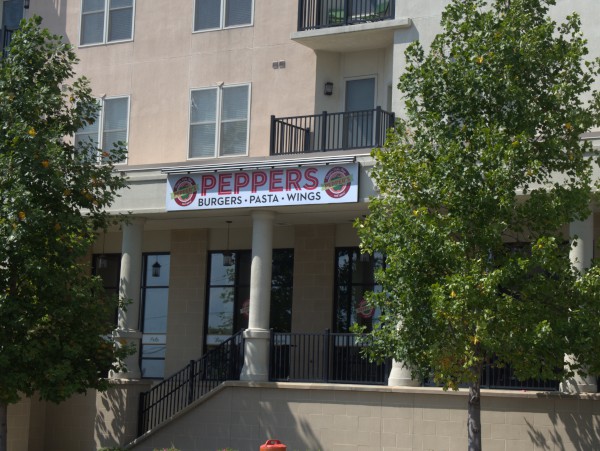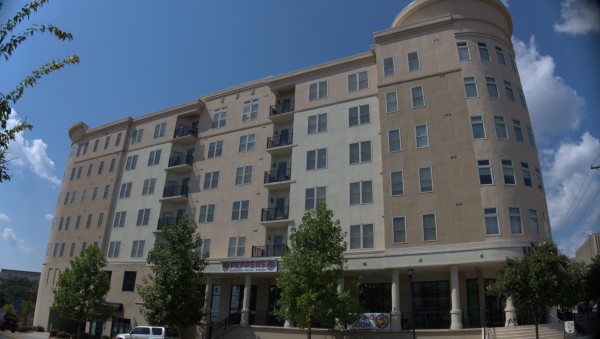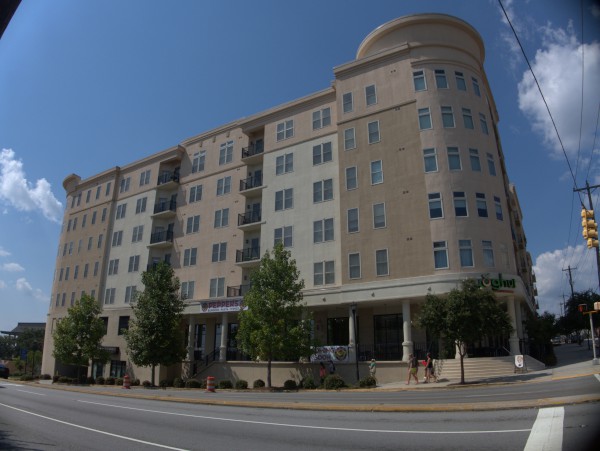 15 June 2014: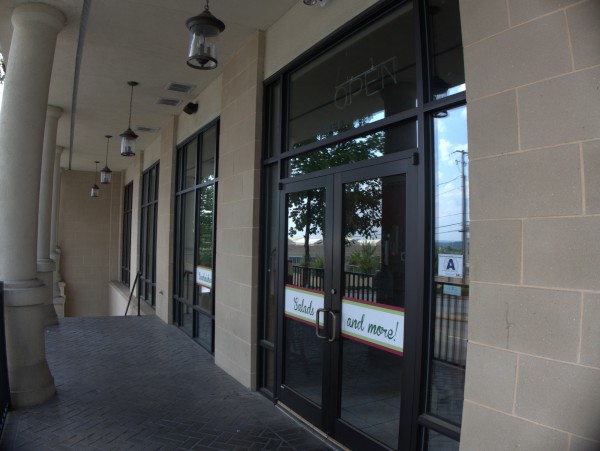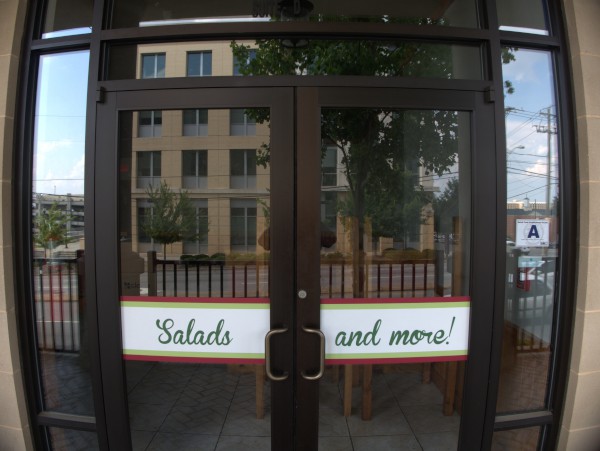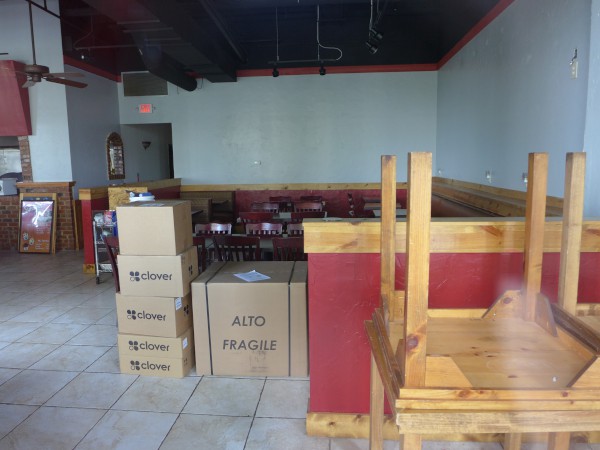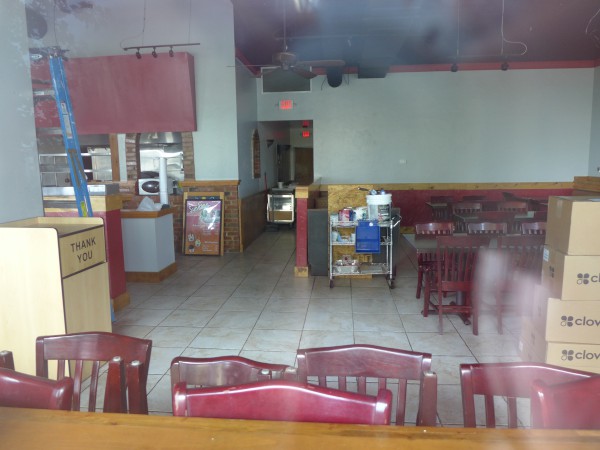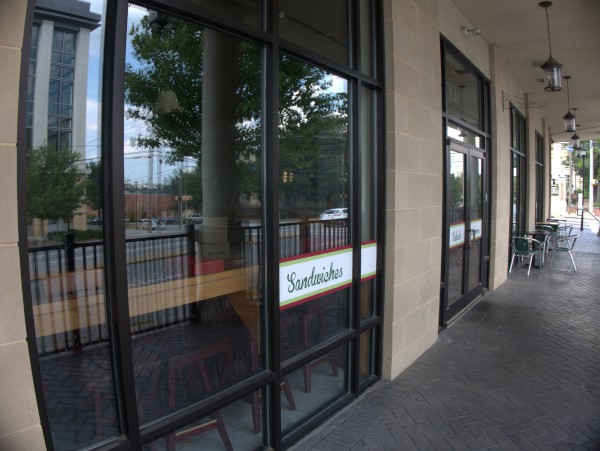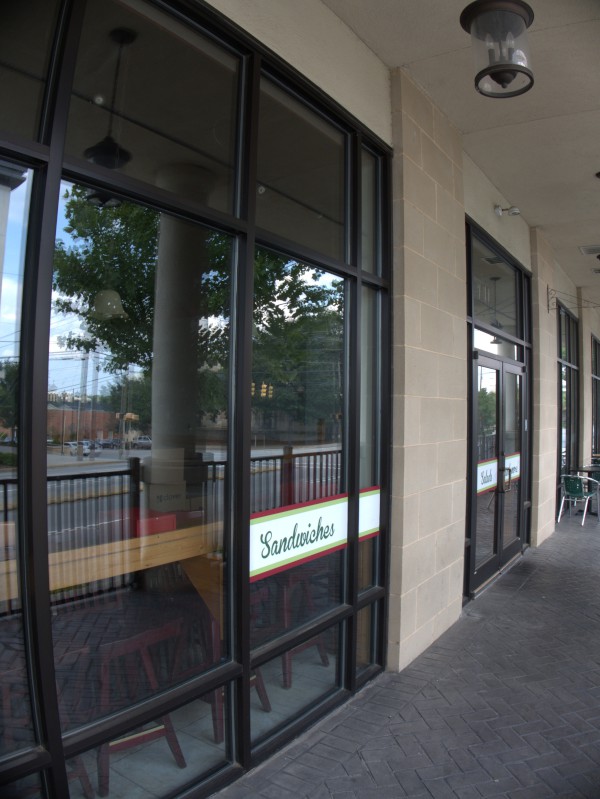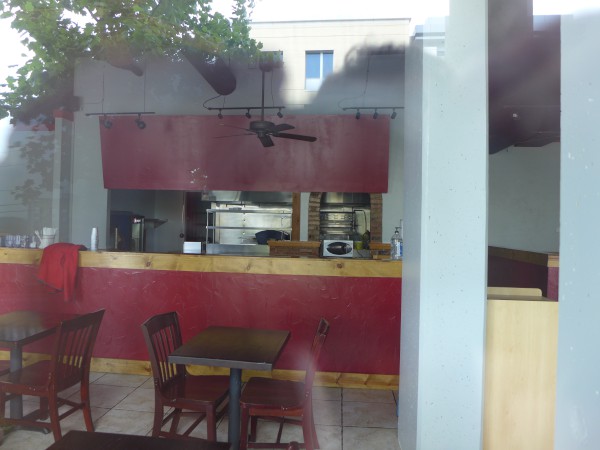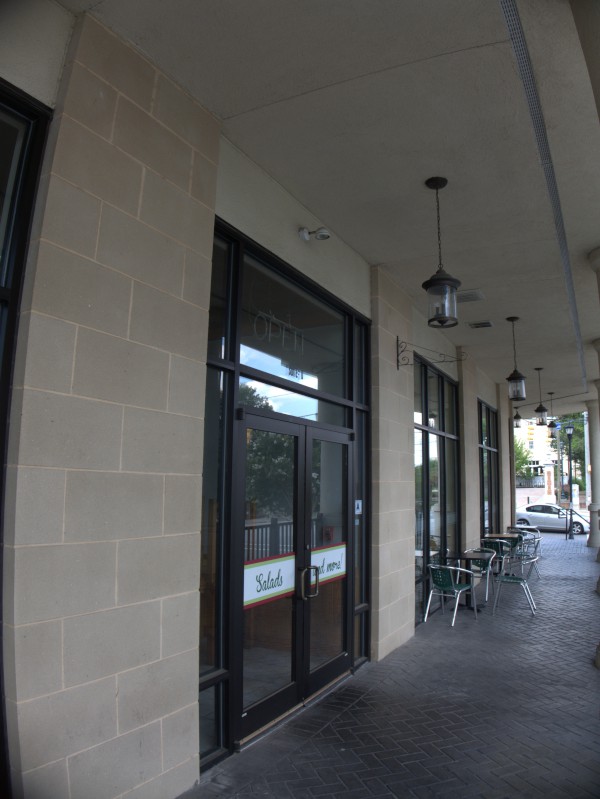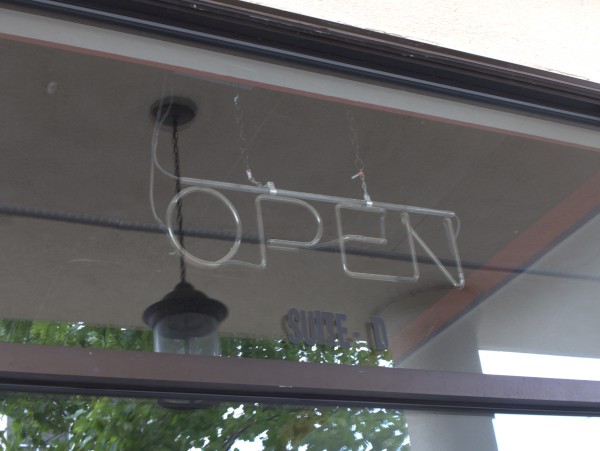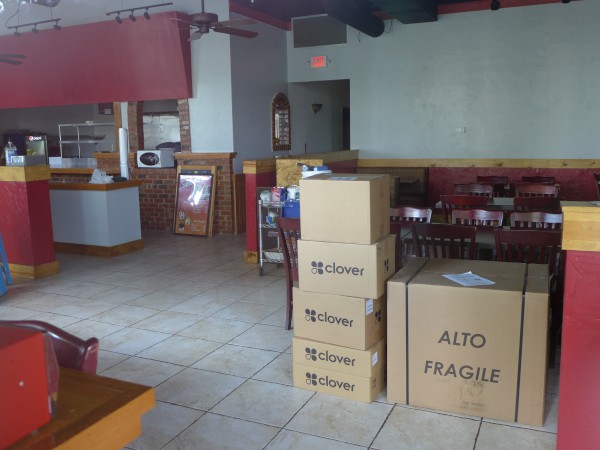 This place, by Yoghut in the Adesso building at the corner of Main & Blossom Streets was apparently a sister operation to Peppers House Of Pizza on Garners Ferry, and continued on several months after that one closed. If it were going to close, I guess the timing is not surprising. This building is right across from USC, and I imagine that anytime school is out is hard on the restaurants in this whole little strip (especially given the problematic parking for non-locals).
(Hat tip to commenter Payne)
UPDATE 28 June 2019: Add map icon.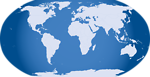 Posted at 5:24 pm in Uncategorized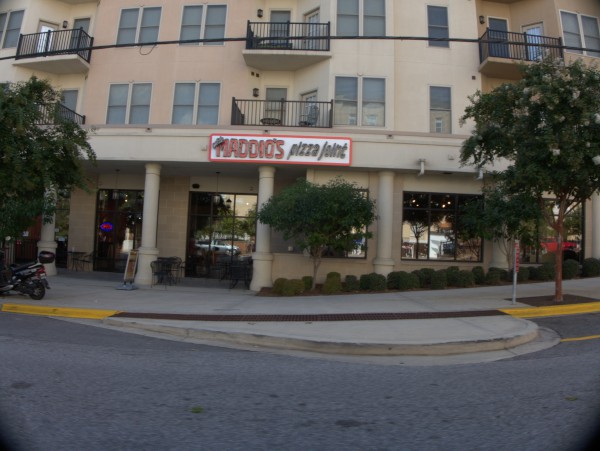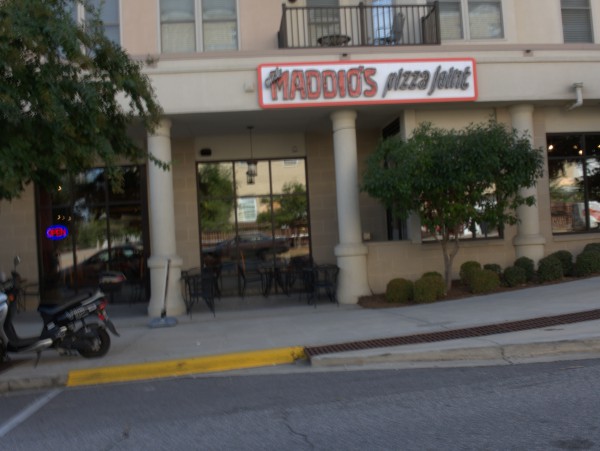 I first was aware of this restaurant space in the Adesso condos at the corner of Main & Blossom Streets when it had just closed as Baker Brothers American Deli (although I got the space conflated with the Yoghut suite which is in the same building). After that, I kind of lost track of it.
To be specific, I had no idea there was ever an Italian operation called Brioso Fresh Pasta there. In my defense, as far as I can tell, it didn't last long: The Feb 2012 phonebook has the only listing. The reviews are extremely mixed.
After that, I was somewhat aware of Tropical Grill though I never considered stopping there. My impression was that it was an Asian buffet, but I'm not positive about that. At any rate, they only listed in this year's (Feb 2013) phonebook, and I started seeing construction for the new pizza operation Maddio's Pizza Joint some months ago (I have pictures somewhere, but can't lay my hands on them now and it would seem that they have now started operation.
(Hat tip to commenter Payne for reminding me about this).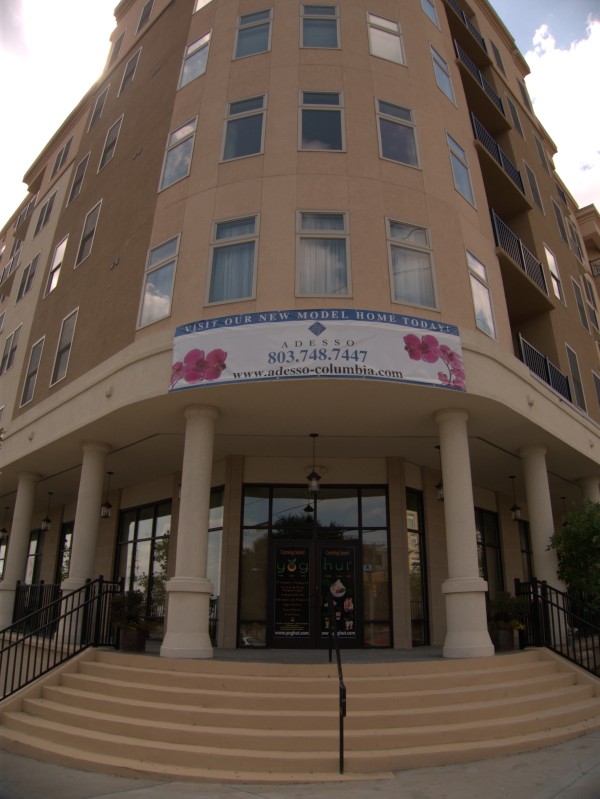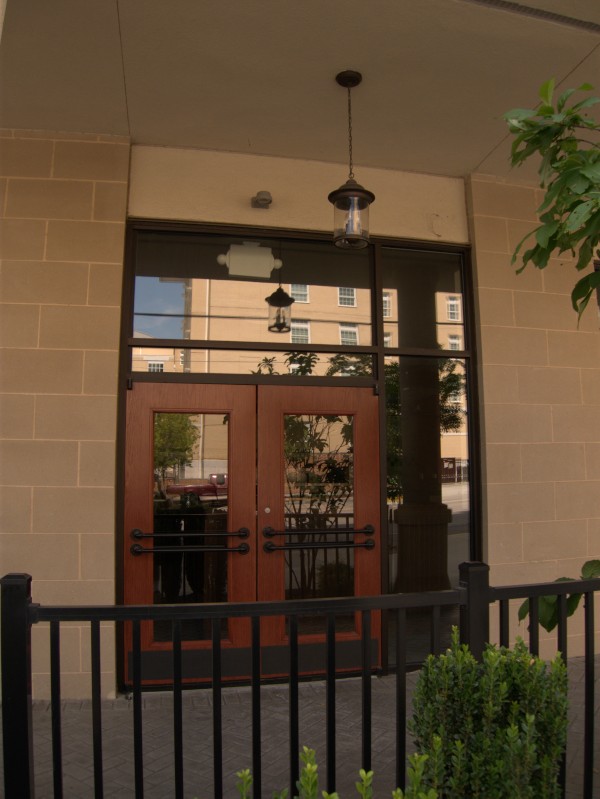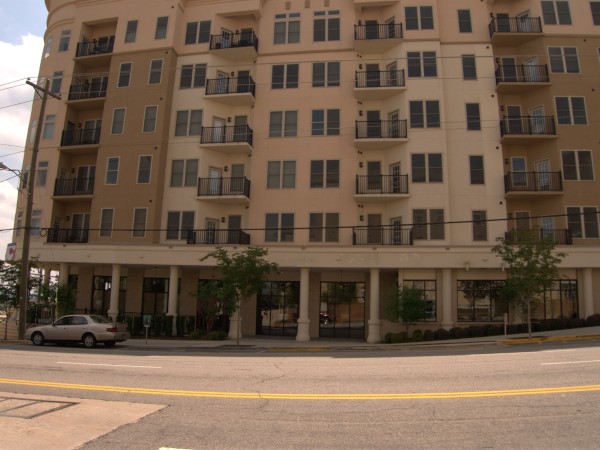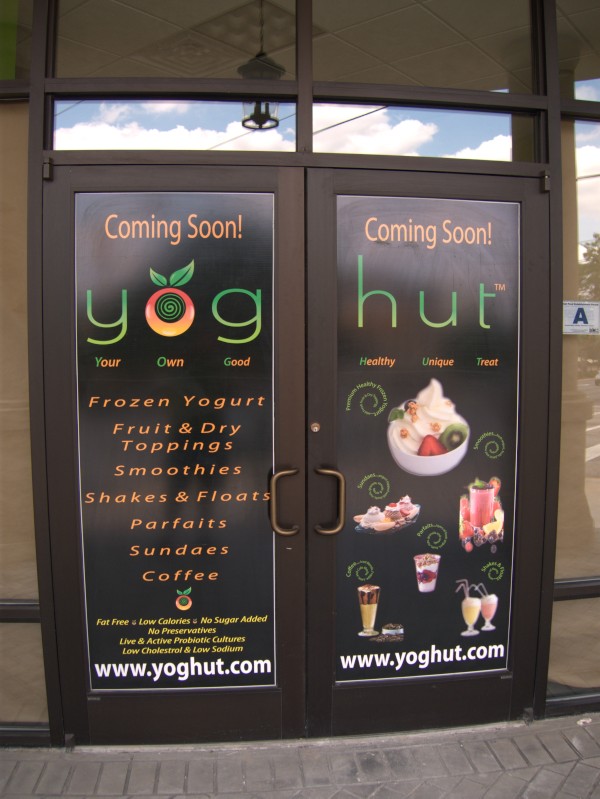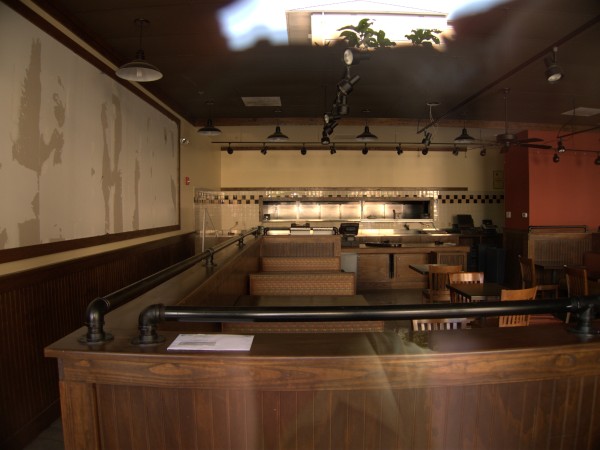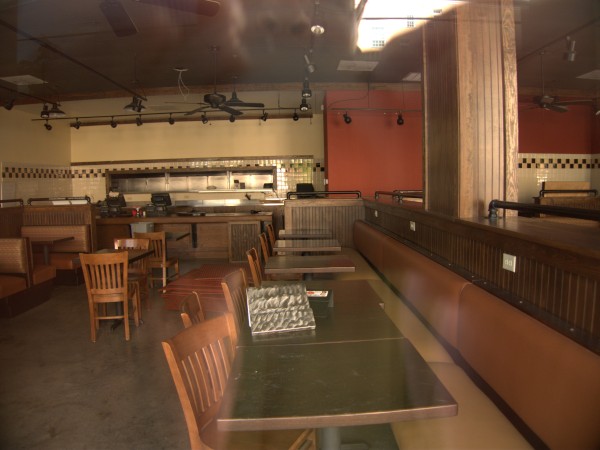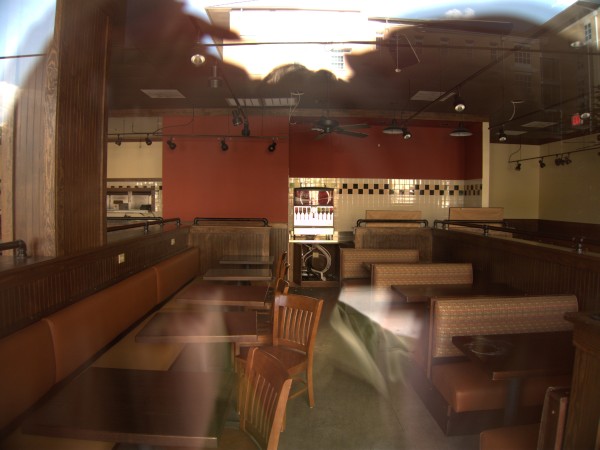 According to this press release Baker Brothers American Deli came to South Carolina on 29 November 2007, with the opening of the Lexington store. That was to be the first of three stores in the Columbia market. I believe this store, beneath the upscale Adesso condos (themselves built on the site of the former mini-mall housing Pappy's and Robo's Video Arcade) was the second Columbia location. A google search suggests the third store was at 1730 Main Street, but I can't bring that one to mind without driving by.
At any rate, according to the franchaise map here all the South Carolina stores are now gone. The map is actually rather interesting in that persuing a Texas, Iowa, Indiana and Kentucky stragegy seems a bit unusual. Things could apparently be going better though, since apart from Texas (which is the home state and has 12 locations) each other state has only one. I never ate at Baker Bros. From the menu and web site, it seems sort of like another McAlister's Deli, a restaurant I never really warmed up to.
As mentioned by commenter Dave, the next business in this slot looks to be a yogurt operation called Yog Hut. My impression based on peering in the corner entrance is that Yog Hut will not be using the full Baker Bros space though.
UPDATE 21 May 2010: Commenter ChiefDanGeorge says the Yog Hut entrance is a different space, so I've added a picture of the Main Street doors. He also suggests that the Yog Hut opening is stalled.
UPDATE 8 July 2010 -- Well if it was stalled, it's unstalled and open now: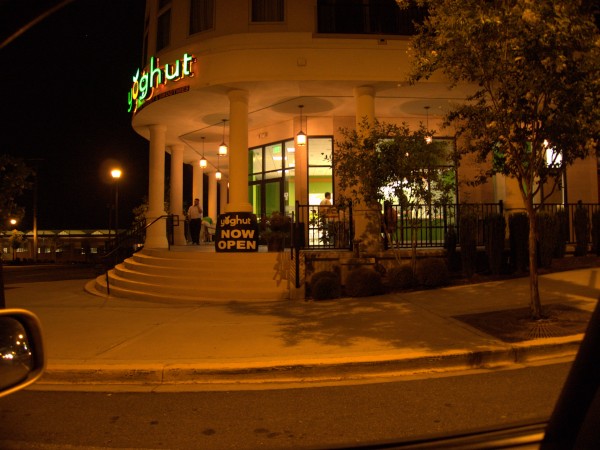 (Hat tip to commenter Mike)
UPDATE 28 June 2019: Add tags, map icon.