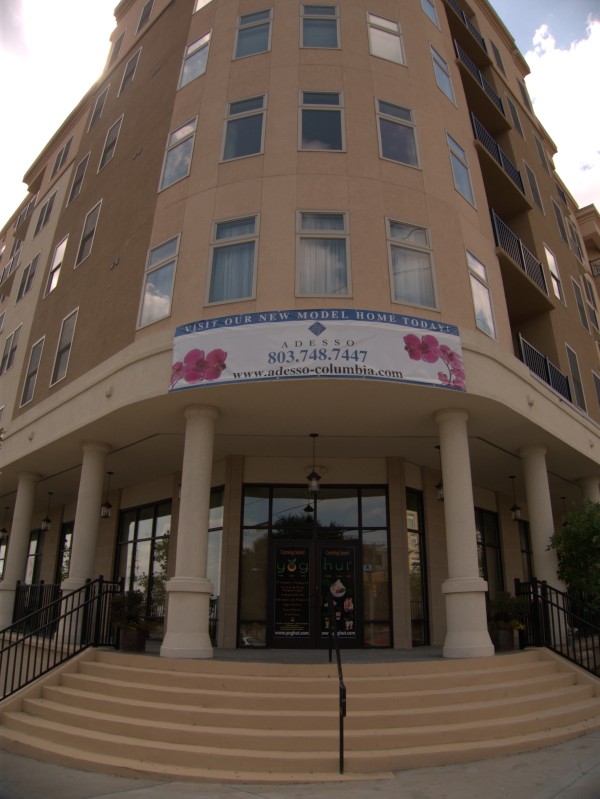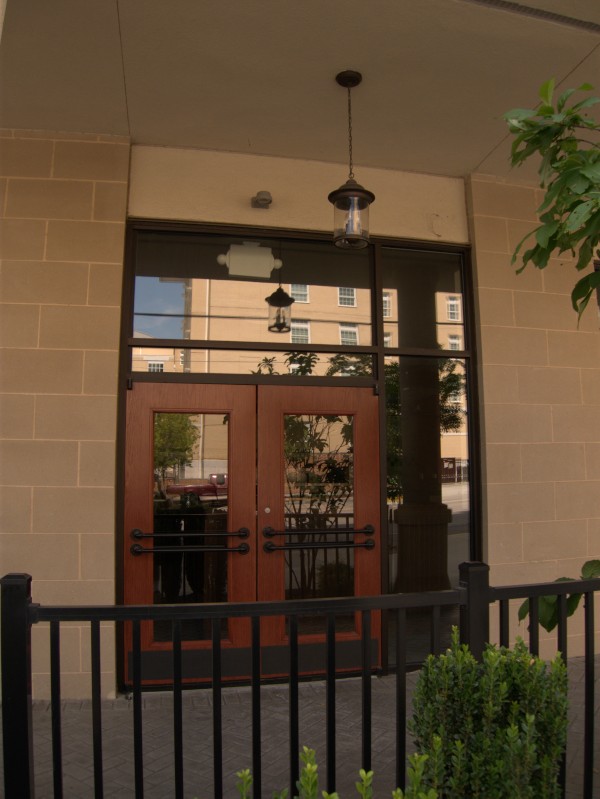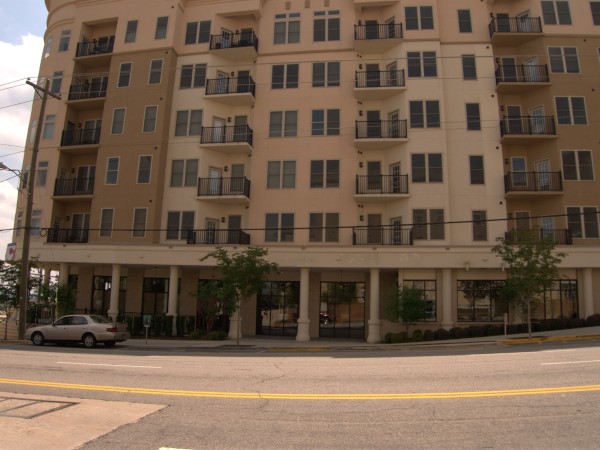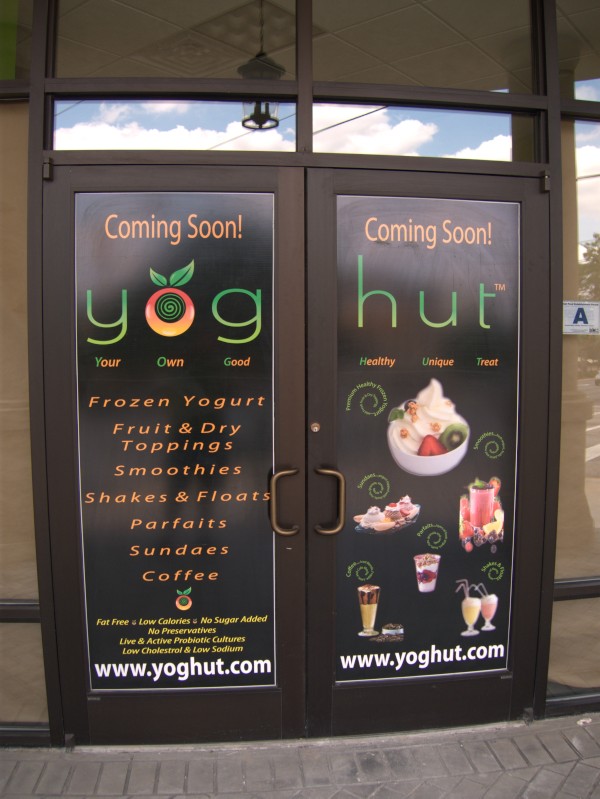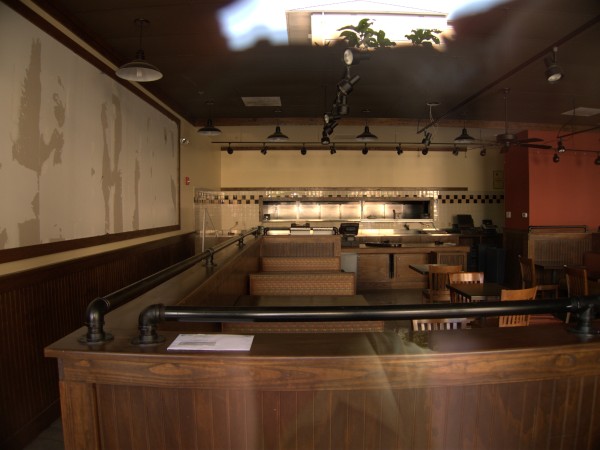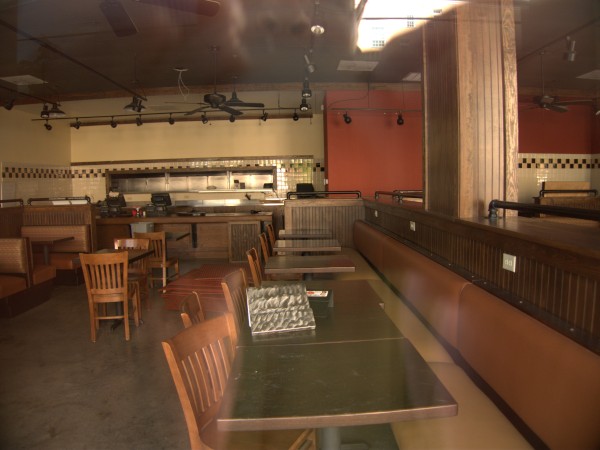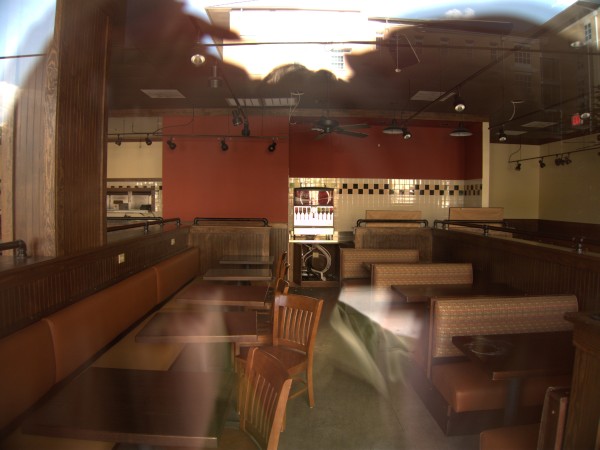 According to this press release Baker Brothers American Deli came to South Carolina on 29 November 2007, with the opening of the Lexington store. That was to be the first of three stores in the Columbia market. I believe this store, beneath the upscale Adesso condos (themselves built on the site of the former mini-mall housing Pappy's and Robo's Video Arcade) was the second Columbia location. A google search suggests the third store was at 1730 Main Street, but I can't bring that one to mind without driving by.
At any rate, according to the franchaise map here all the South Carolina stores are now gone. The map is actually rather interesting in that persuing a Texas, Iowa, Indiana and Kentucky stragegy seems a bit unusual. Things could apparently be going better though, since apart from Texas (which is the home state and has 12 locations) each other state has only one. I never ate at Baker Bros. From the menu and web site, it seems sort of like another McAlister's Deli, a restaurant I never really warmed up to.
As mentioned by commenter Dave, the next business in this slot looks to be a yogurt operation called Yog Hut. My impression based on peering in the corner entrance is that Yog Hut will not be using the full Baker Bros space though.
UPDATE 21 May 2010: Commenter ChiefDanGeorge says the Yog Hut entrance is a different space, so I've added a picture of the Main Street doors. He also suggests that the Yog Hut opening is stalled.
UPDATE 8 July 2010 -- Well if it was stalled, it's unstalled and open now: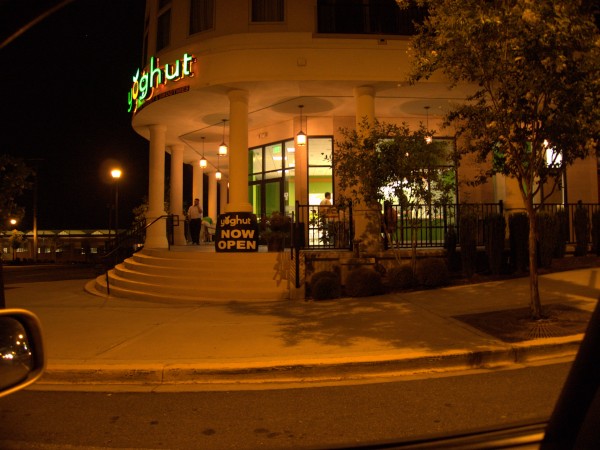 (Hat tip to commenter Mike)
UPDATE 28 June 2019: Add tags, map icon.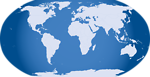 10 Responses to 'Baker Bros American Deli, 601 Main Street Suite A: Spring 2010'
Subscribe to comments with RSS or TrackBack to 'Baker Bros American Deli, 601 Main Street Suite A: Spring 2010'.
Leave a Reply