Posted at 11:31 pm in Uncategorized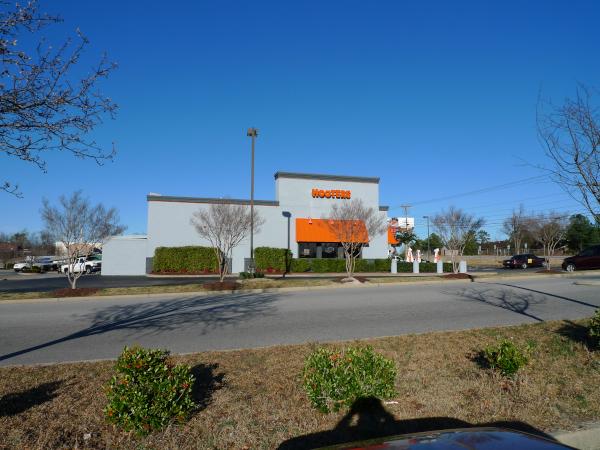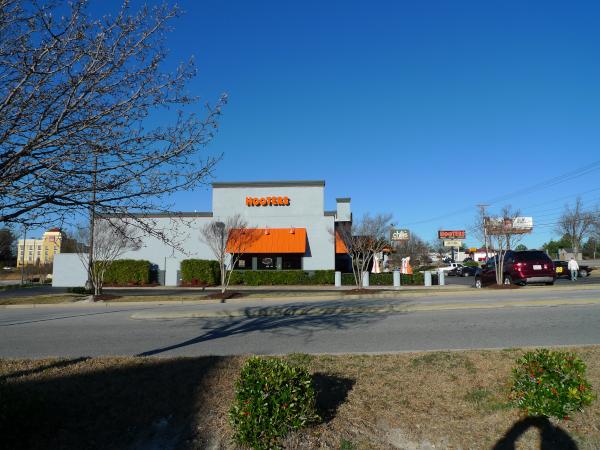 Hops is a brew-pub chain which underwent a near death experience in the early 2000s. The chain was bought by the same owners who took over another near-to-dead chain, Don Pablo's, but both Columbia locations closed, and in fact, I don't believe there are any Hops left in South Carolina.
Curiously enough, though I ate at this Hops a number of times, I never did try the beer. My father, sister and I used to stop for Sunday lunch from time to time, and I recall the food as pretty good. They had the standard list of burgers as well as chicken and pasta, but their "branding" item (aside from beer, of course) was the croissant. They would bring out a plate of criossants almost as soon as you sat down, and though I don't know what a Frenchman would make of them, they were warm from the oven and drizzled with frosting and I found them quite good.
I always meant to try the beer some time, but beer doesn't really fit into my meal routine. I like un-sweet ice tea with my food (lots of it actually), not beer (nor soft drinks for that matter though I did notice that they actually had in-house brewed root-beer as well as regular beer).
I think cold closings are more the rule for restaurants than the exception. For every one where the owner announces that he's retiring and gives you notice to come in before its too late, there are ten where you show up one day and the place is empty. That's how it was for Hops.
The place was empty for a while, then Hooters moved in, and as far as I can tell, is doing a good business (though that's what I thought about Hops as well).
12 Responses to 'Hops, 7711 Two Notch Road: 2000s'
Subscribe to comments with RSS or TrackBack to 'Hops, 7711 Two Notch Road: 2000s'.
Leave a Reply