Archive for the '3414 North Main Street' tag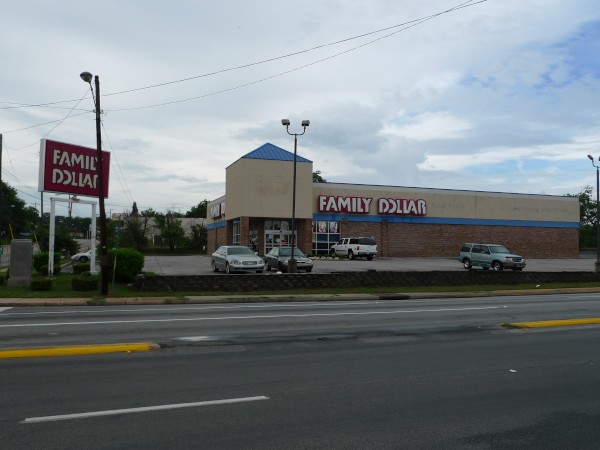 Here's another Eckerd's that didn't survive into the Rite Aid era. This one is at the intersection of North Main and Sunset Drive and is now a Family Dollar. Not related to the store, but I've always disliked this intersection because just after it crosses Main, Sunset narrows to one lane with very little warning. I move into the left lane before crossing, but it seems as though someone always gets caught by surprise and wants to merge suddenly into my lane.
UPDATE 10 August 2020: Add map icon, update tags.