Posted at 1:32 am in Uncategorized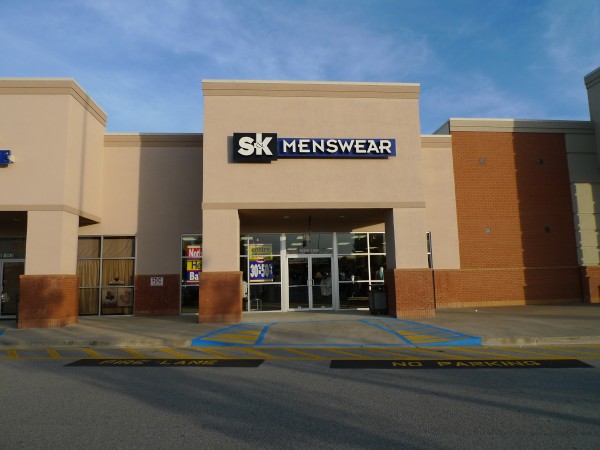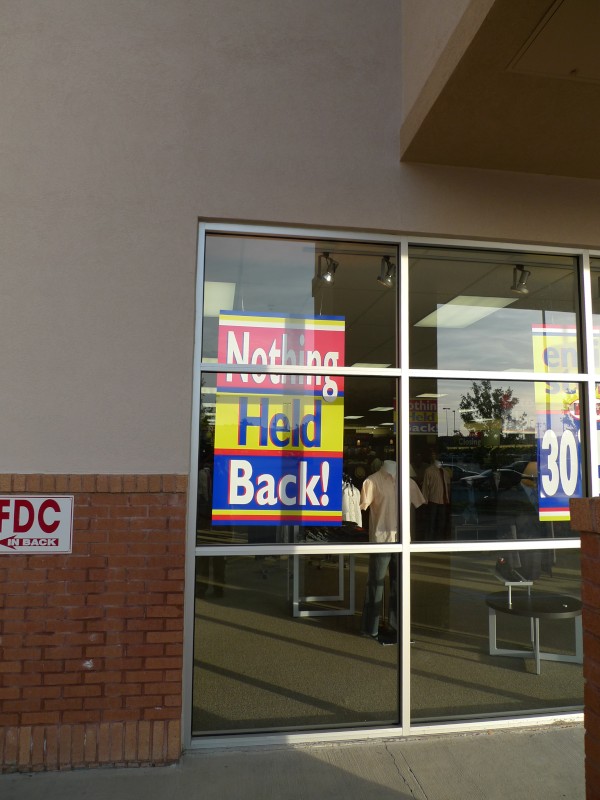 This closing is "ripped from the headlines". Well, OK -- "I noticed an article an article in The State" is a less dramatic way to say it, I suppose. Both of Columbia's S&K stores are to close due to the chain's ongoing bankruptcy. I'm not sure when the stores will actually shut their doors but we're at the end of May, so June seems like a safe bet.
I drove down to the Two Notch store in Sparkleberry Square today, and everything is 30-50% off. Belts, in particular, are 50% off, so I picked up a fairly nice one. The place has not yet really been picked over -- I'm sure that will come as it did for the nearby Circuit City.
UPDATE 2 March 2011: Fixed incorrect placement of the store in Sparkleberry Crossing rather than Sparklebery Square.
5 Responses to 'S&K Menswear, 10136-109A Two Notch Road: June 2009'
Subscribe to comments with RSS
Leave a Reply