Posted at 12:18 am in Uncategorized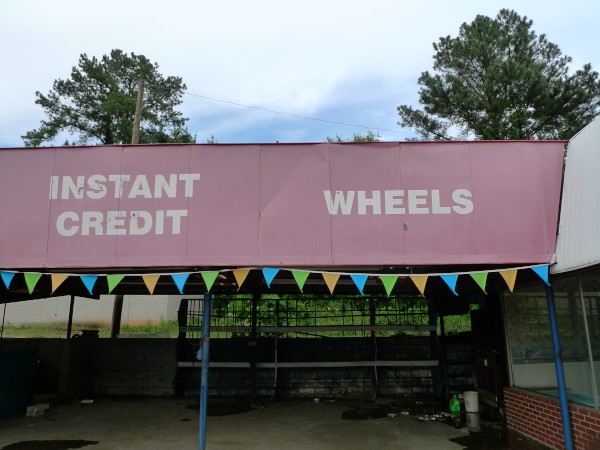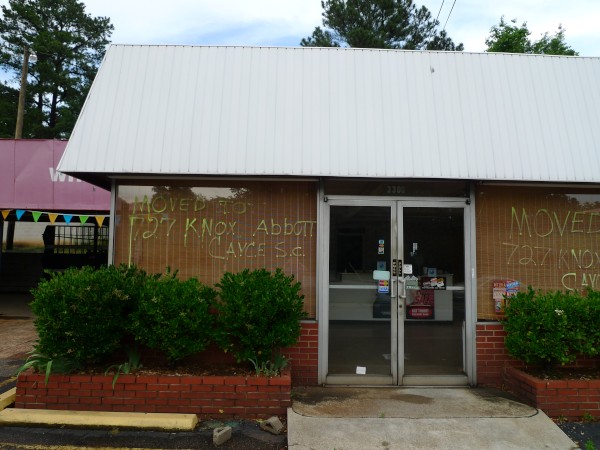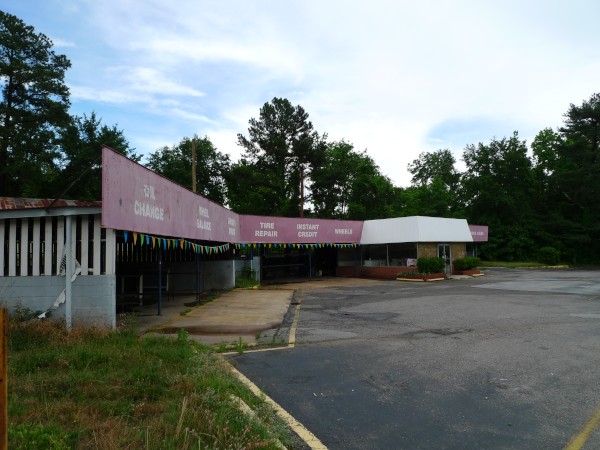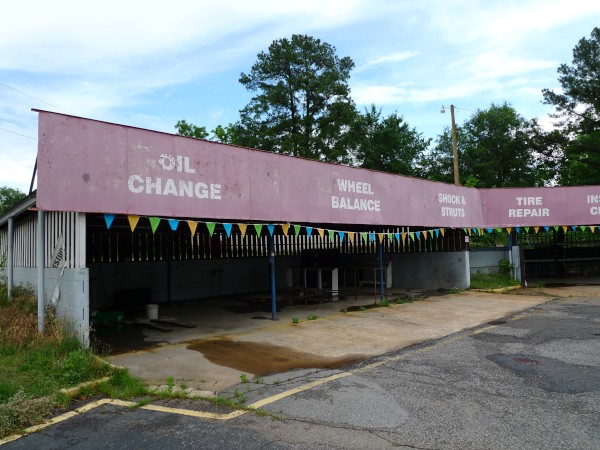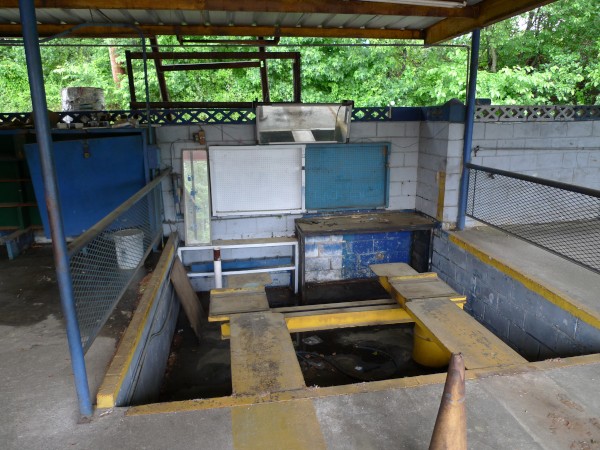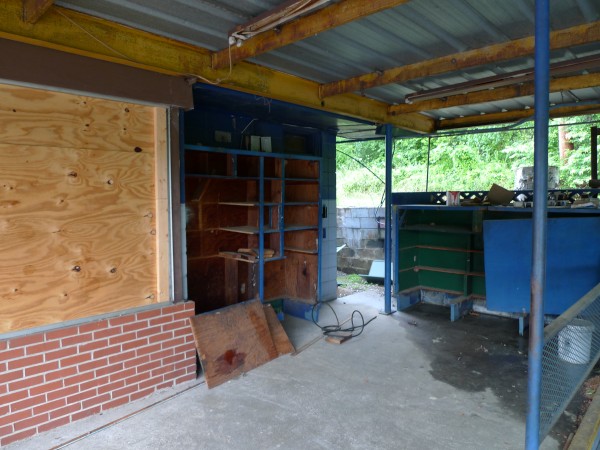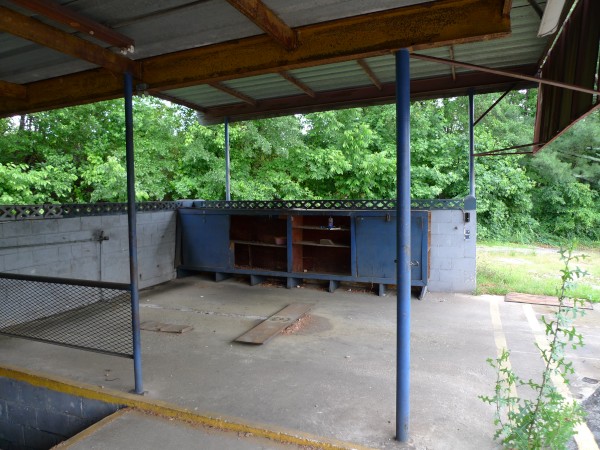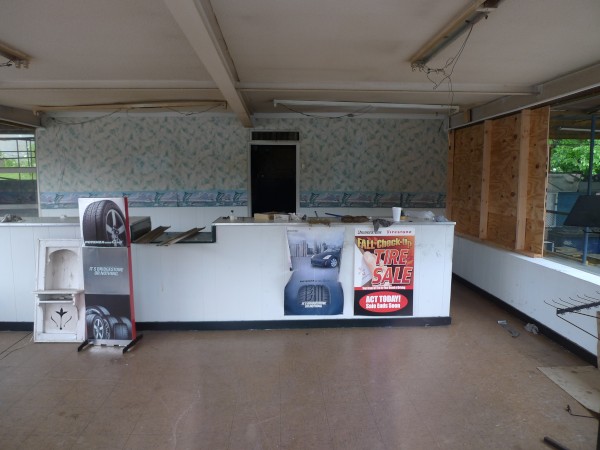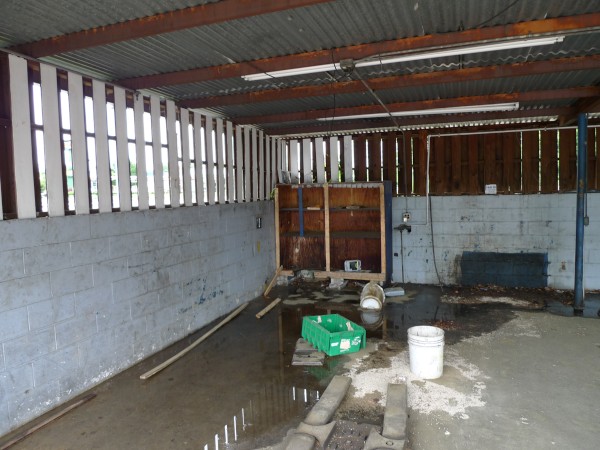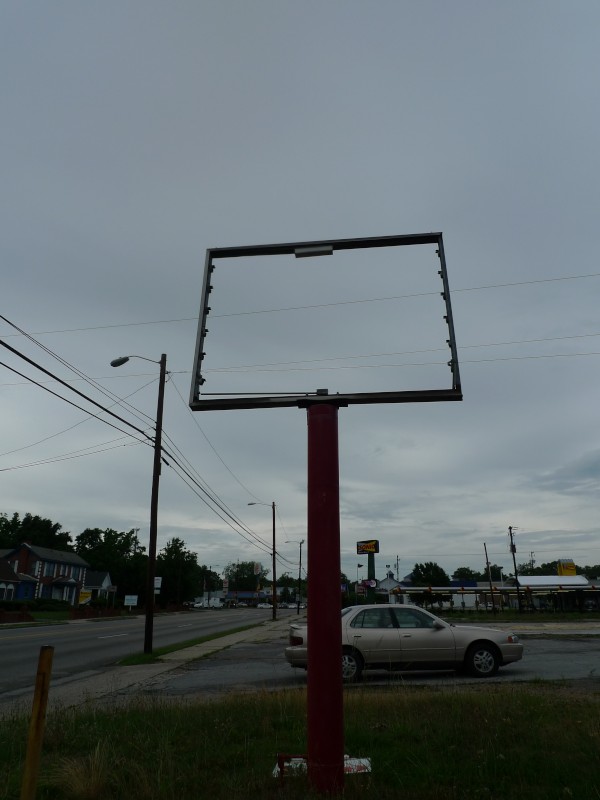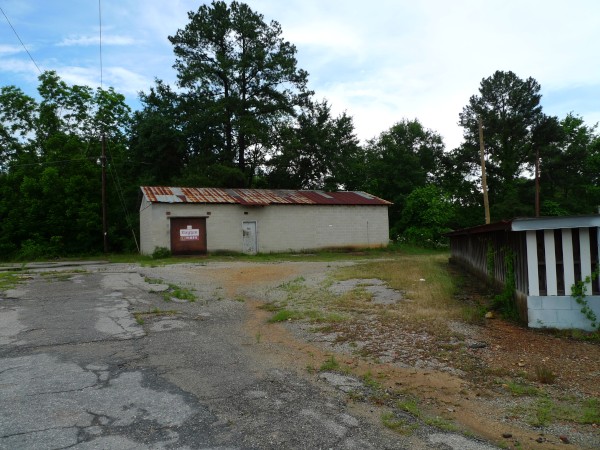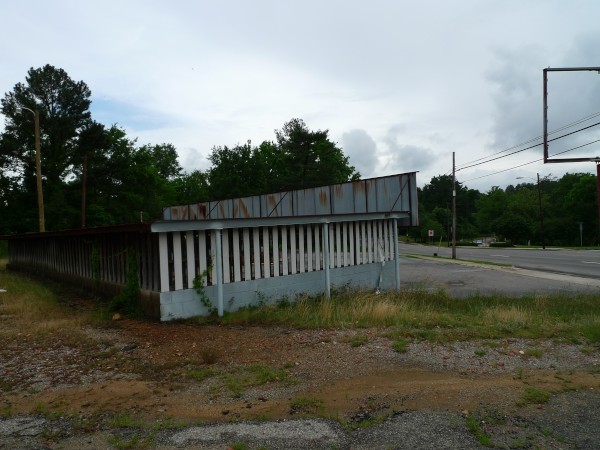 I love building designs like this. While I have no information, something about it just says 1950s. Look at the wooden-slat-sided service bays with wooden tool cabinets. No one builds them like that anymore! It's too bad it was one of our recent string of rainy days -- I'd like to get those banners and marquees in afternoon sunlight.
Anyway.. This was apparently the first location of Kershaw Tire. I don't know much about it. To the best of my memory nobody in our family ever took a car there, but I guess I must have seen it from time to time while it was open. The writing across the front windows suggests they moved to Knox Abbott, but google picks up some hits on the Knox Abbott address as Kershaw Tire Inc #2, so I suspect it's more likely they consolidated there rather than "moving". The signage in the enclosed office area looks fairly recent, so I'm saying this location closed afer Y2K.
UPDATE 28 May 2009: Commenter Jason points to evidence that the place could have closed no earlier than 2003.
UPDATE 7 June 2009: Post title originally pegged the closings date as mid-2000s. Early 2009 appears to be the actual date and I have updated the title accordingly.
UPDATE 29 Oct 2010 -- Just for reference, here is the 727 Knox Abbott location, which is still going: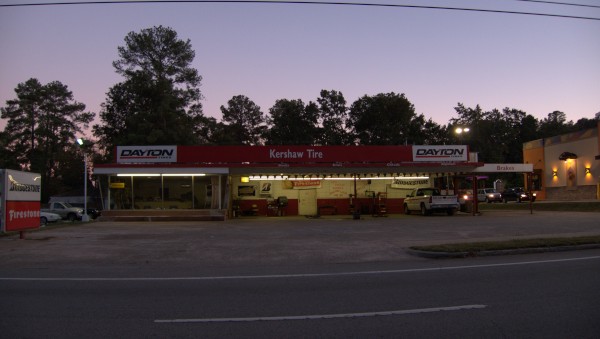 UPDATE 6 Nov 2010 -- Commenter Jamie reports the Main Street building was demolished on 19 August 2010. It was certainly all gone by the time I took these photos on 4 Sep 2010: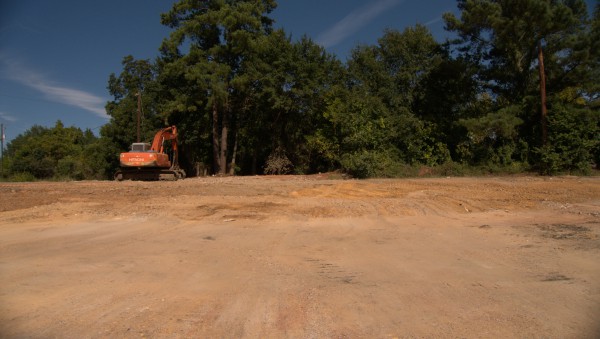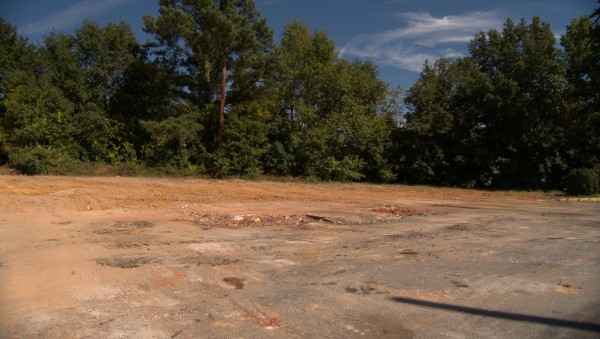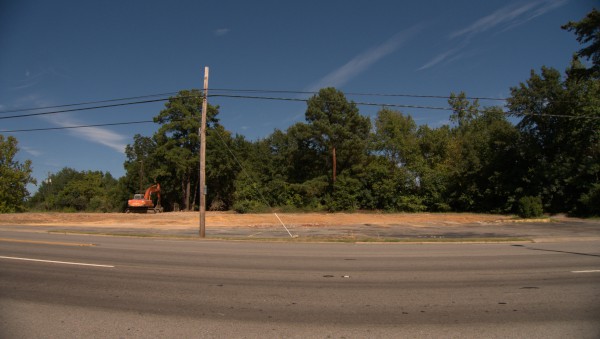 7 Responses to 'Kershaw Tire Inc #1, 3300 Main Street: early 2009'
Subscribe to comments with RSS
Leave a Reply