Archive for the 'steaks' tag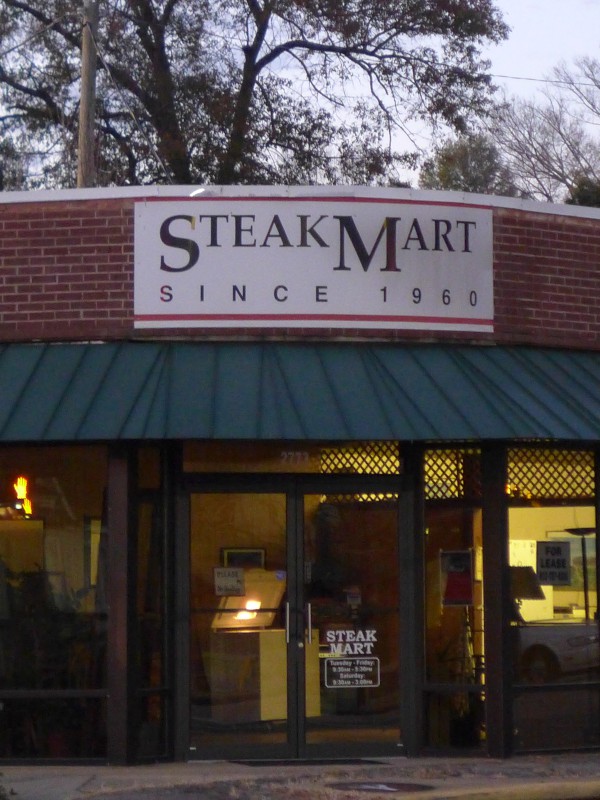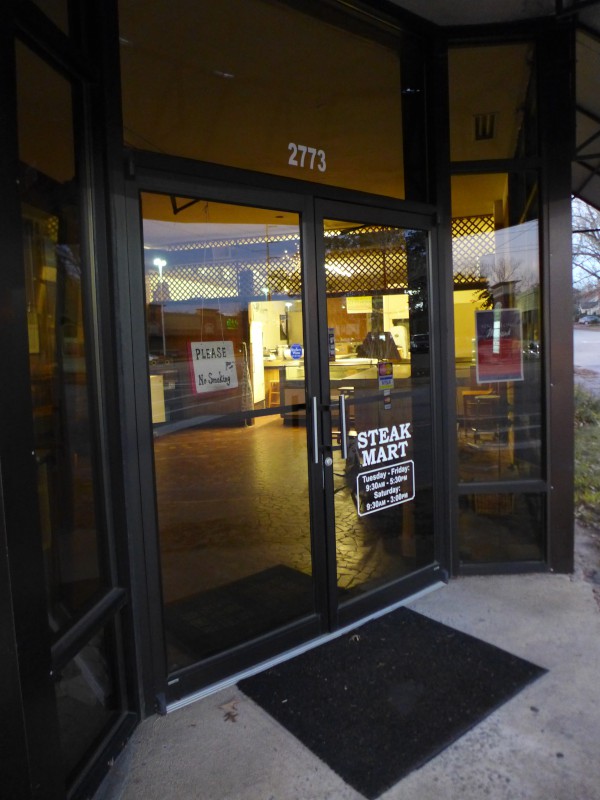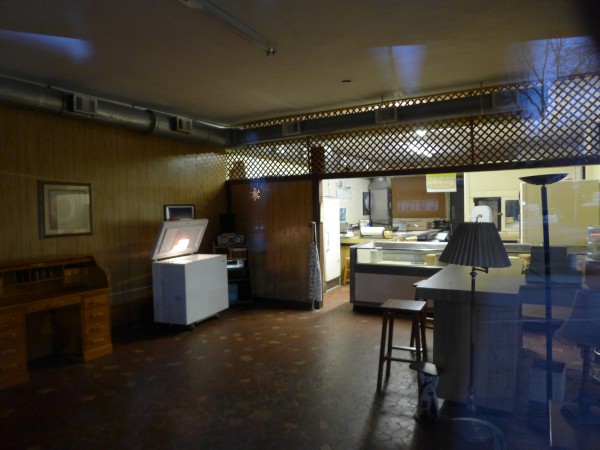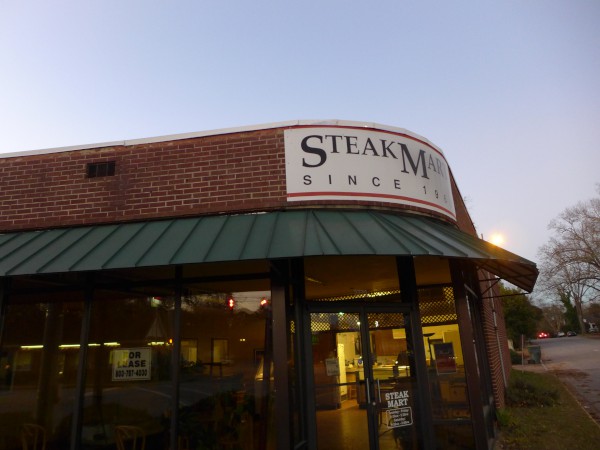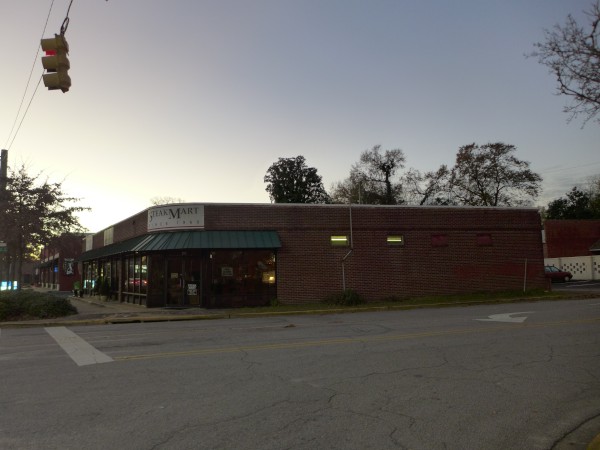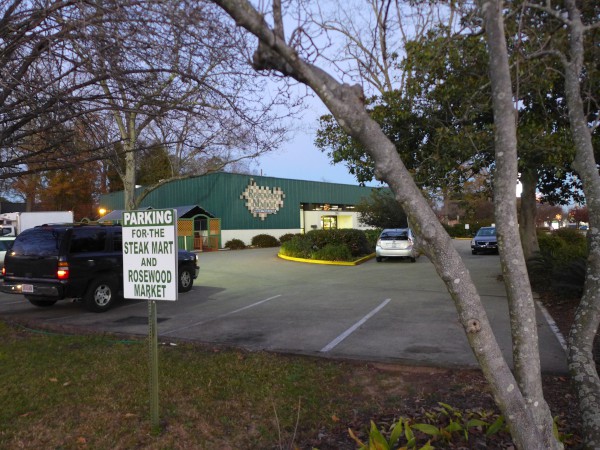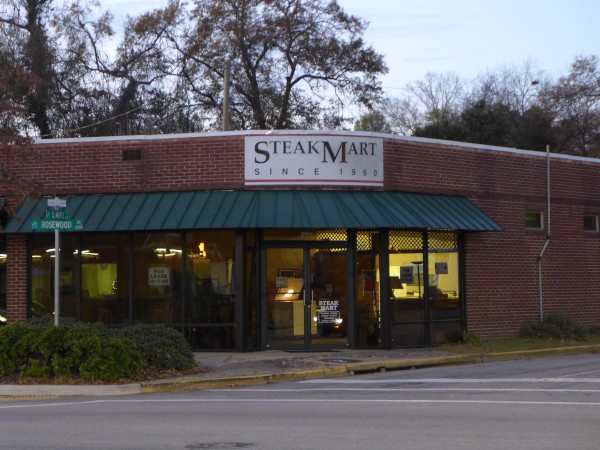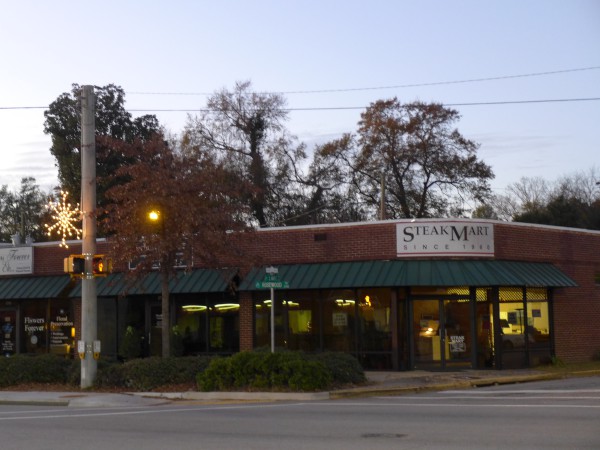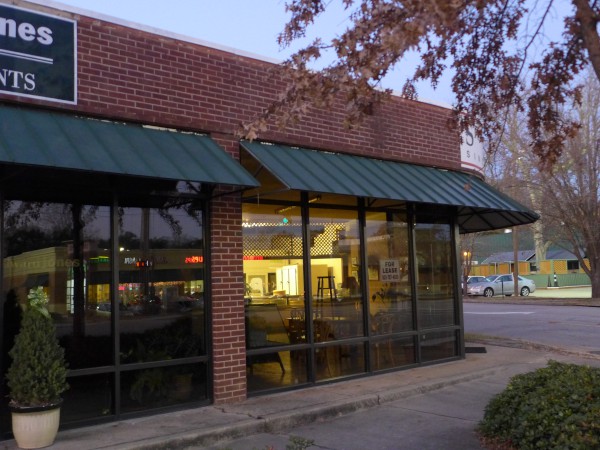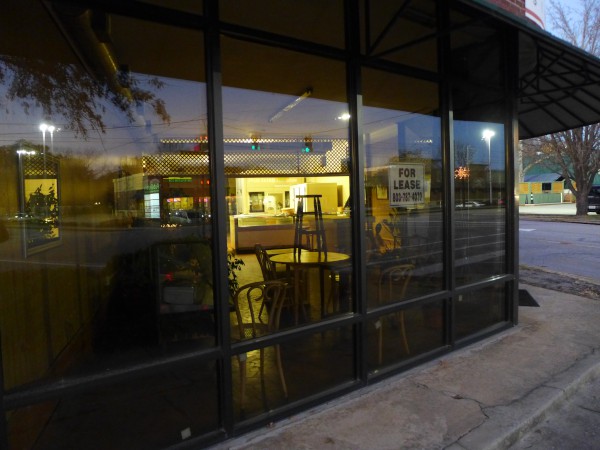 I generally like my steak in ground-beef form, but I have certainly noticed Steak Mart on the corner of Rosewood and Maple since it has been there for my entire life. As commenter Robert S pointed out though, they have closed up shop as of Christmas Eve after a 54 year run.
(Hat tip to commenter Robert S.)
Posted at 11:06 pm in Uncategorized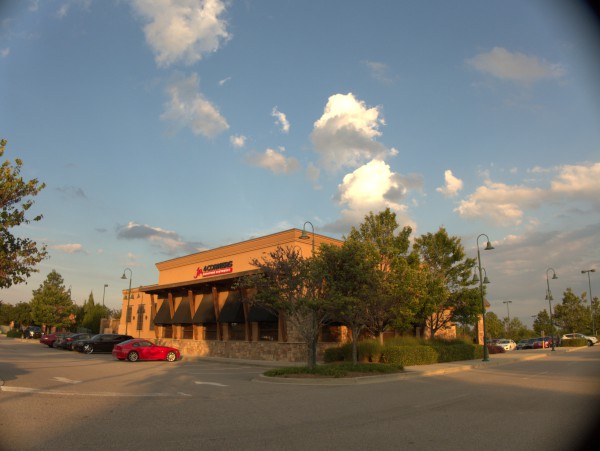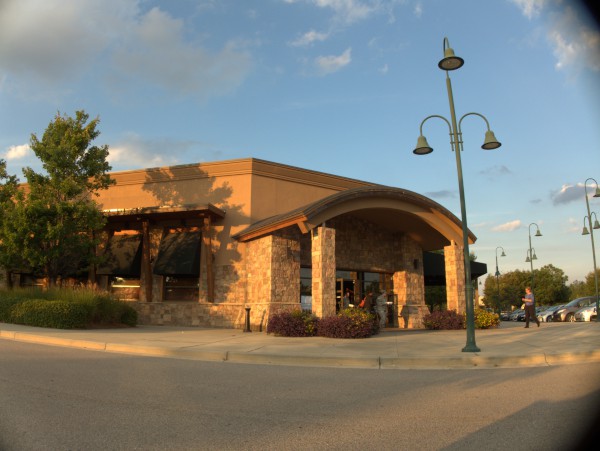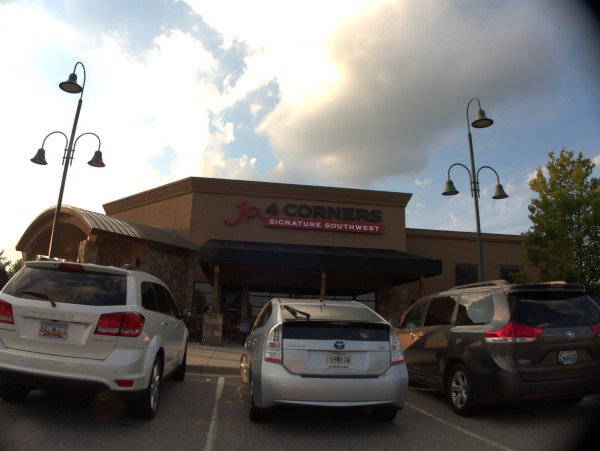 I did not know that Arizona's was a chain, but they had at least two restaurants in South Carolina, one here at Sandhill and the other in Greenville. Both were bought out in late July by a North Carolina outfit and rebranded as JP's 4 Corners.
When Arizona's opened, I looked over the menu, and could not see a reason to go, and so never did.
Apparently the general concept has not changed a lot:


JP's has maintained 90 percent of the original Arizona's menu, but, under the direction of executive chef Tony Aponte, has some new additions.
The new menu ups the steak concept by adding three new signature steaks to the original one, each with a unique rub. Each is a reference to the four states that make up the "4 corners," from which the restaurant takes its name — Arizona (original), New Mexico (cayenne and chili), Colorado (black peppercorn with blue cheese butter) and Utah (cinnamon spice crusted).
But JP's is about more than just steak, Lawrence says. One of the restaurant's new features is a house-made veggie burger that combines black beans and sweet potato and is topped with an agave sweetened chipotle-lime cream.
Looking at the menu, I get the same feeling I had looking at Arizona's menu: How is this Southwestern?
Western, I certainly see, but I thought Southwestern was supposed to have a dash of Mexican. That's got to be more than just invoking chipolte in a sauce. The Free Times in fact lists JP's under Mexican, but don't see it.
(Hat tip to commenter Jason)
Posted at 12:21 am in Uncategorized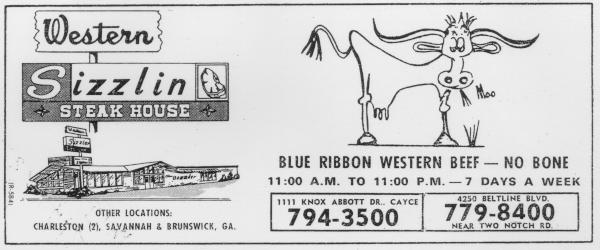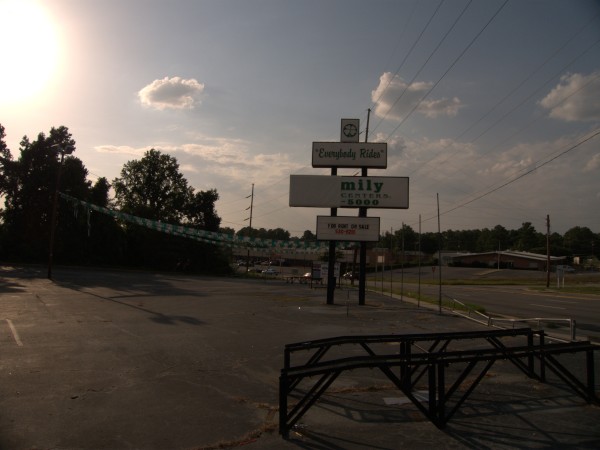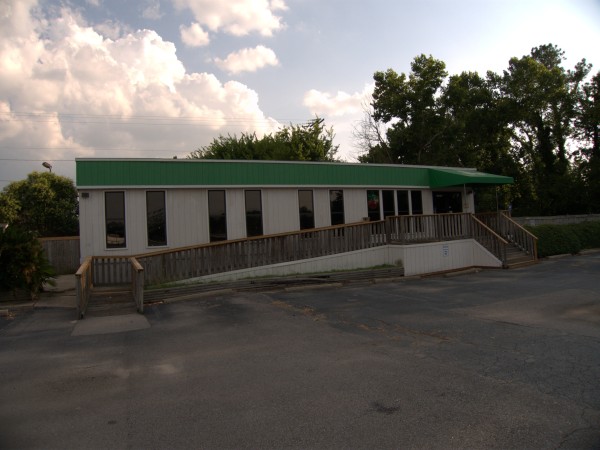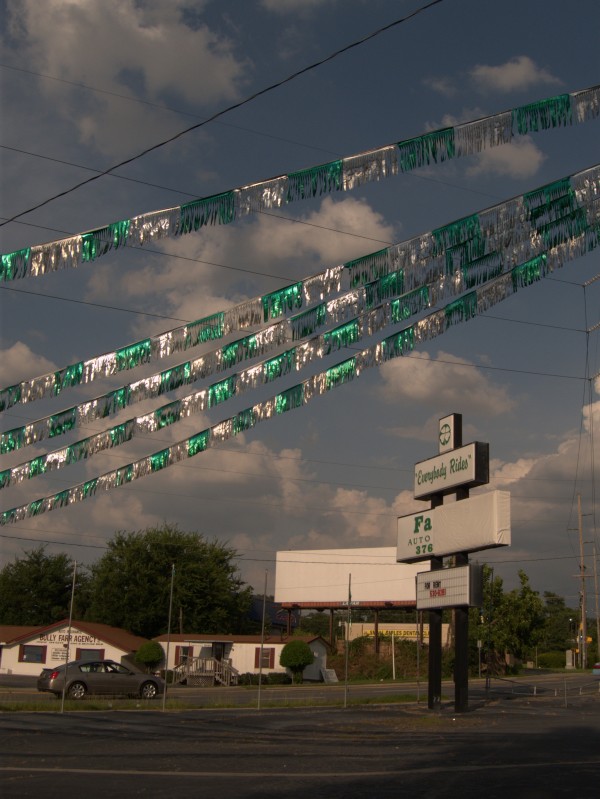 I've written before of my first experiences with a "Steak House" at Ponderosa in Trenholm Plaza, and how after that we became regulars at Quincy's on Two Notch.
After I moved out on my own, I mentally divided steak-houses into tiers. In the top tier were Quincy's and Ryan's. In the middle tier were Western Sizzlin and Golden Corral, while in the bottom tier were Western Steer and various one-offs. These weren't hard and fast, and over time Ryan's went way down in my estimation, while Golden Corral came up while Western Sizzlin stayed solidly middle tier the whole time.
The ad from the 1974 phonebook says there were Sizzlin locations in Charleston, Savannah and Brunswick. By the time I moved to Fayetteville in 1985, there was certainly one there, on Raeford Road within walking distance from my apartment, and I believe there was one nearby on I-95 as well (though it could have been a Steer), which the owner's wife took as a special decorating project producing the most jam-packed-with-decor steak house in existence.
The one in Faytetteville was gone the last time I checked (July 2009), as are both here in Columbia (the one on Knox Abbott was a number of restaurants including Crazy Buffet and Hot China Buffet and is now vacant again). I'm pretty sure the one in Charleston is gone, or at least I've never run into it. I have no idea about the one in Brunswick either, but the one in Savannah ("Pooler", actually) is still going strong. That has been our way-point on trips to Florida for many years, and we take a picture in front of one of their signs on each trip. They seem to keep staff forever, and one of the waitresses always used to recognize my us by remembering my father though she saw him no more than twice a year. Over the years, the buffett has gained in importance in comparison to the "steak" aspect, but it's still solidly middle-tier and comfortable.
After the Sizzlin closed, the place became another restaurant A Touch of Class, which I can't recall at all. Obviously at some point between then and now, the original Sizzlin building was torn down and the Family Auto Centers trailer-office etc was put on the lot, which sold used cars, with the inevitable (though always welcome) fuzzy streamers.
Postscript: Just noticed that in the yellow pages ad, while the main graphic does say Western Sizzlin if you look closely at the pictured building (click through to the higher res shot), the building's sign and the building itself clearly says Western Sizzler!
Posted at 12:09 am in Uncategorized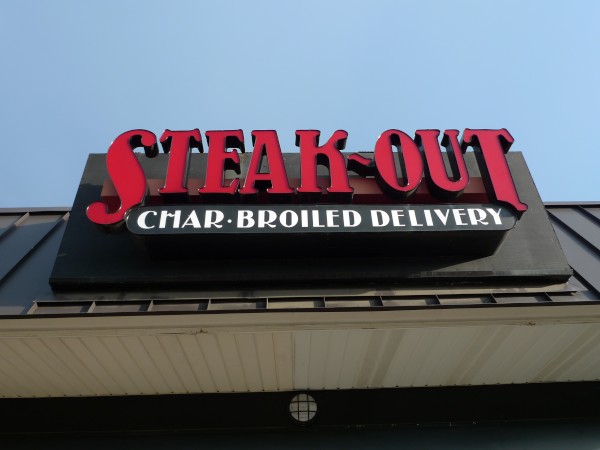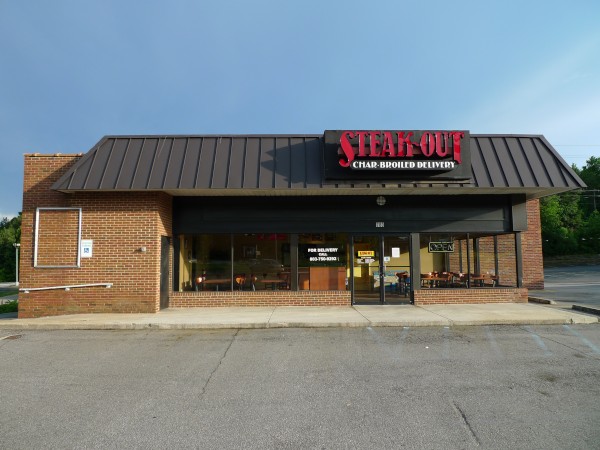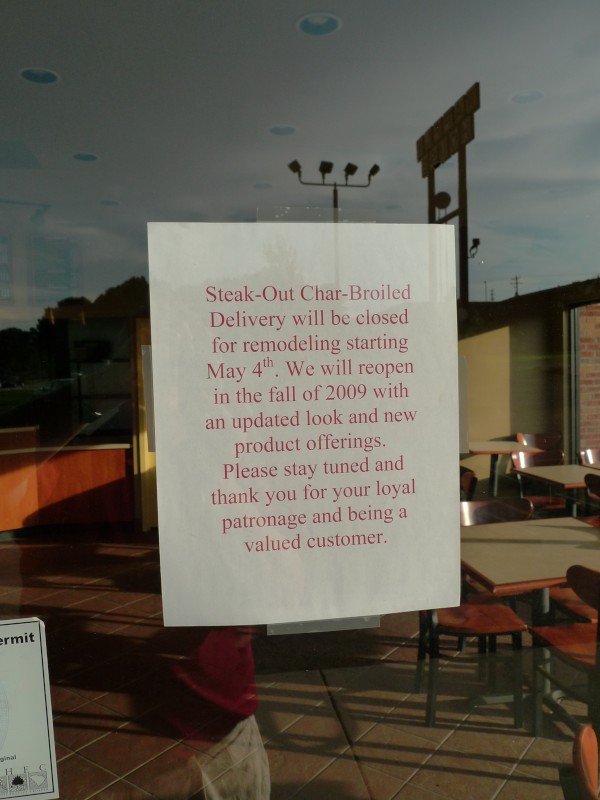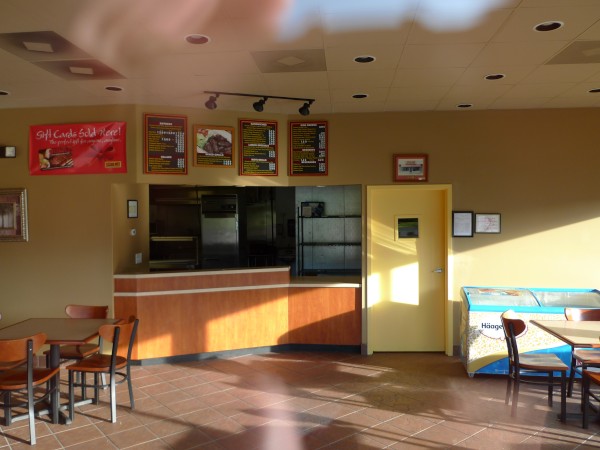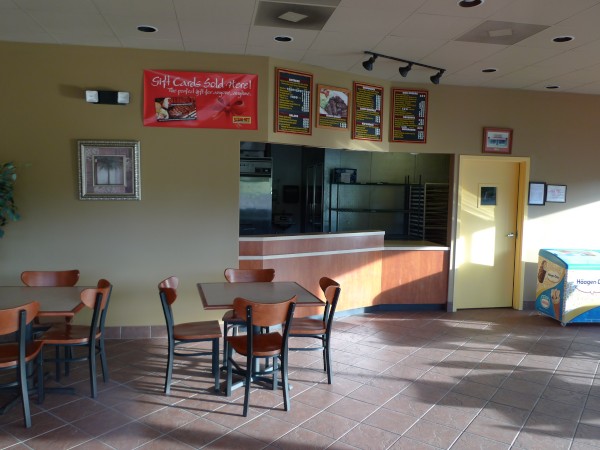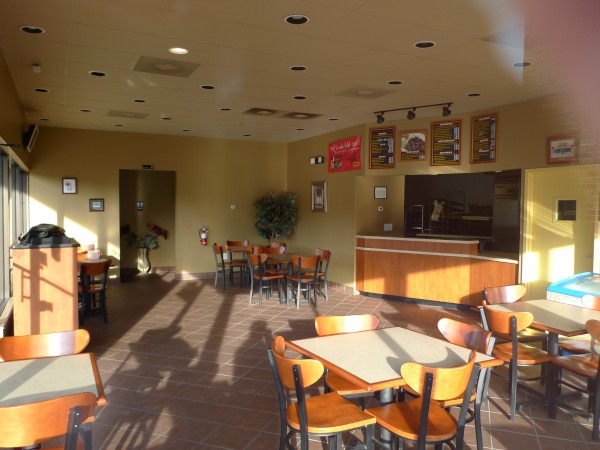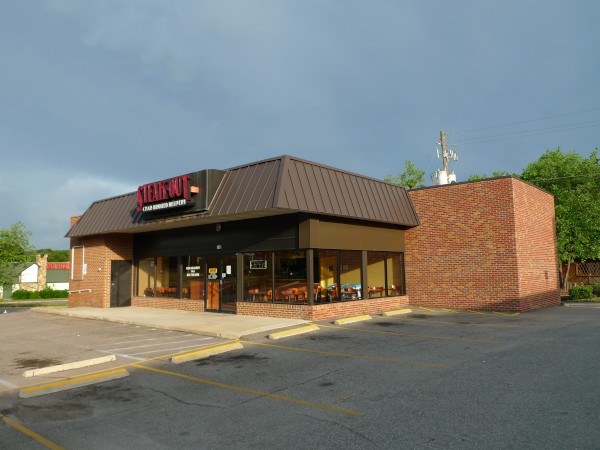 I had seen this place on Saint Andrews, and think I saw some of it's flyers, but since I'm not a really big steak fan, I hadn't ever really looked into it. I see that the concept is take out or delivery for steaks instead of pizza, burgers or subs, and that strikes me as pretty odd. First, I have never gotten the appeal of "take out". I'd say that's because I work at home, but even when I spent most of my life at the office, I still didn't want to eat at the house. At a restaurant they have people to bring stuff right to your table and you don't have to wash the dishes or take out the trash. Second, steak seems like an odd take-out item. People are very finicky about it and considering how often burger or pizza topping orders go awry, it's a big leap of faith to expect the right cut and the right degree of doneness when you can't send it back.
I have to say the business strategy being explicated by the door sign seems a bit dubious as well. I want Columbia businesses to succeed and certainly hope they will be back, but it's hard to see how several months without any money coming in will help to make that happen. (And if they remain part of the Steak Out chain, how can they revamp the menu?) It worked for Stevie B's, but more often than not any sign using the word remodeling is followed by a sign that says For Sale.
(Hat tip to commenter Kc!)
Update 24 Jan 2010: Well it seems to me that I can move this one from the "temporary" category to the "not coming back" category. The note from 4 May 2009 promising a "Fall 2009" reopening is still posted on the door, but now an un-picked-up phonebook is on the doorstep and un-picked-up mail is on the floor inside, also as far as I can tell no work at all has been done inside -- everything appears to be in an identical state as to when I posted the original closing.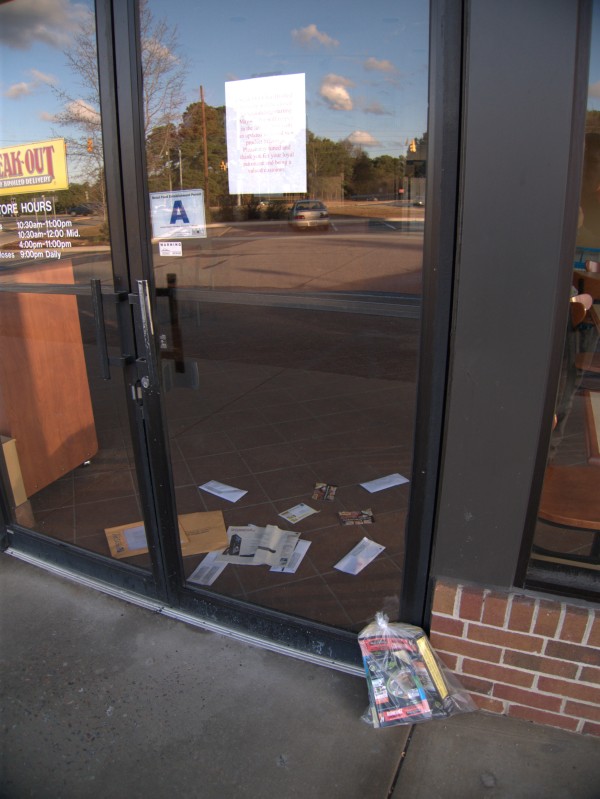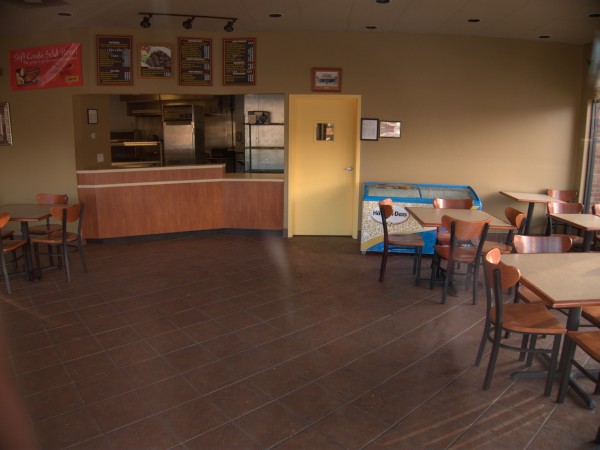 UPDATE 7 May 2010 -- This is pretty conclusive, I'm afraid: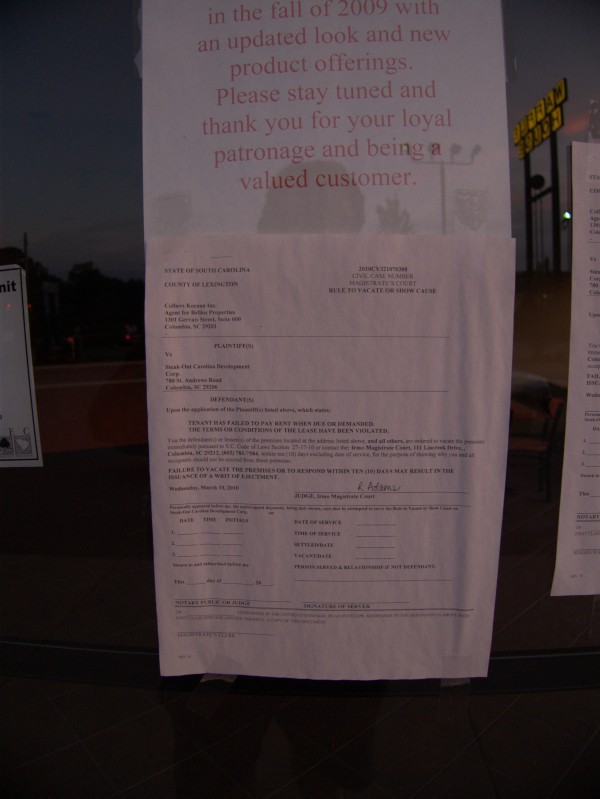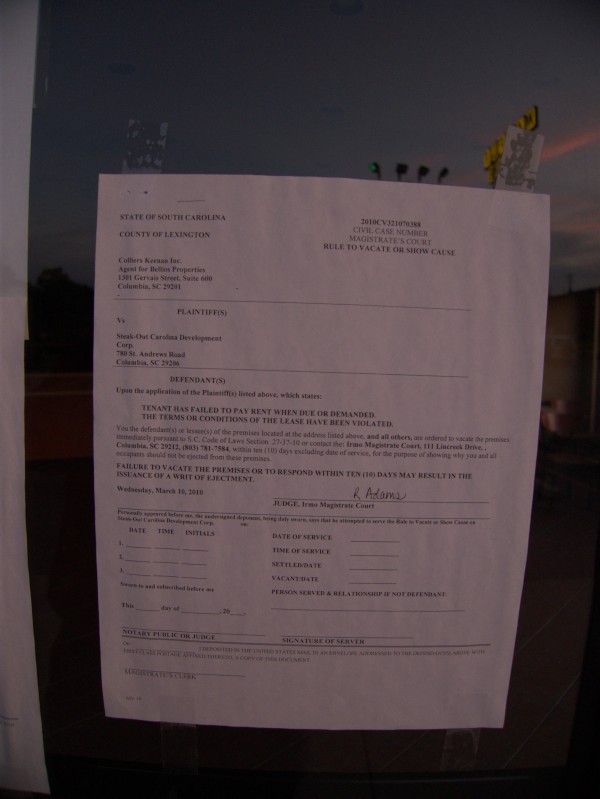 UPDATE 27 May 2010 -- Now it's up for lease: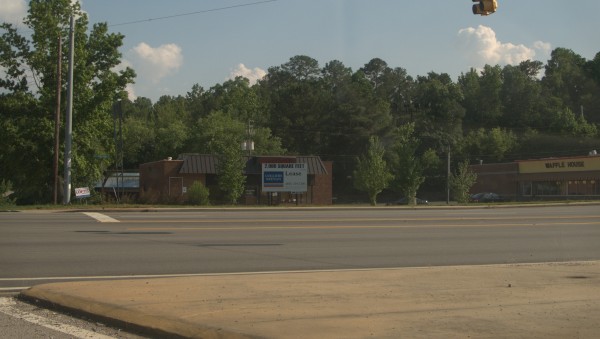 UPDATE 19 July 2010 -- Finally got around to taking a picture of the original Steak Out location at 2421 Bush River Road (now Real Mexico):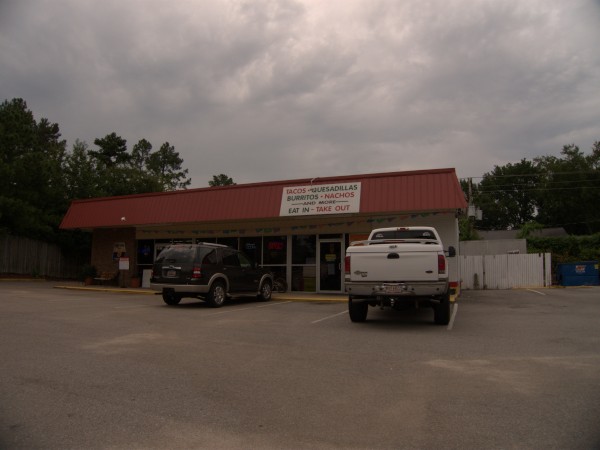 UPDATE 13 Oct 2010 -- Tony O's Pizza is now open in this building: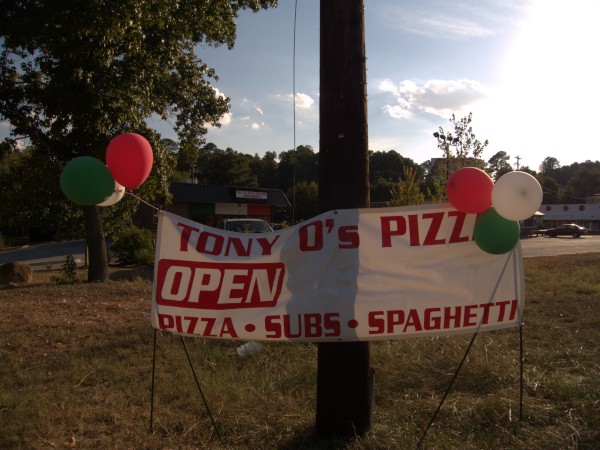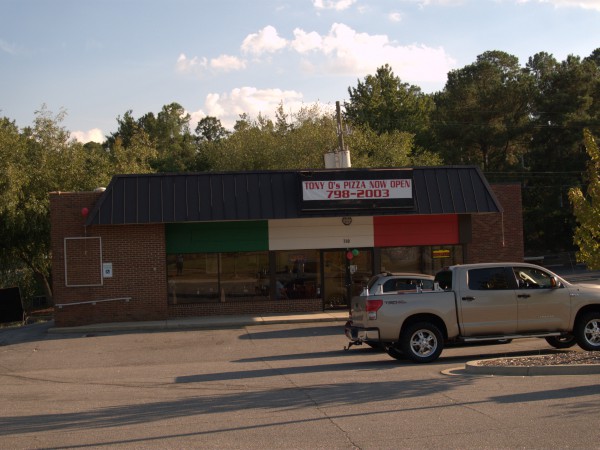 Posted at 11:42 am in Uncategorized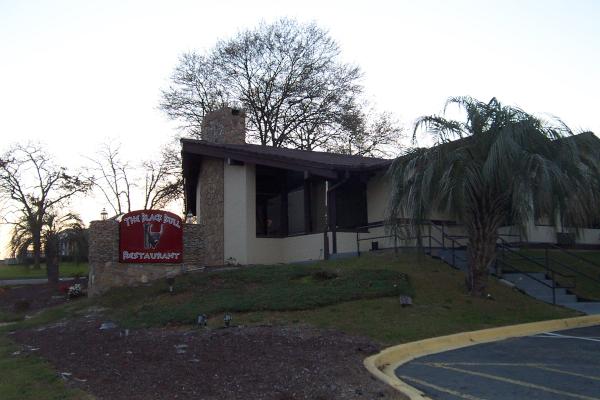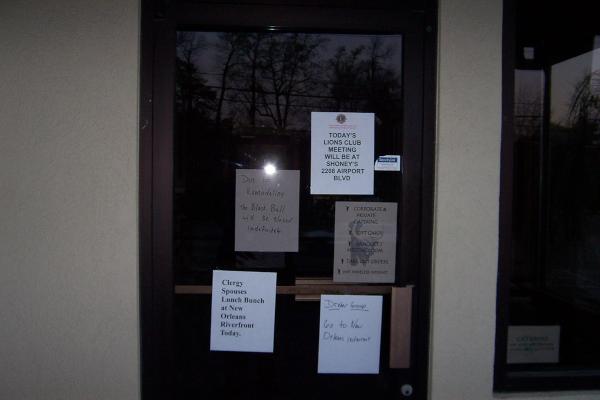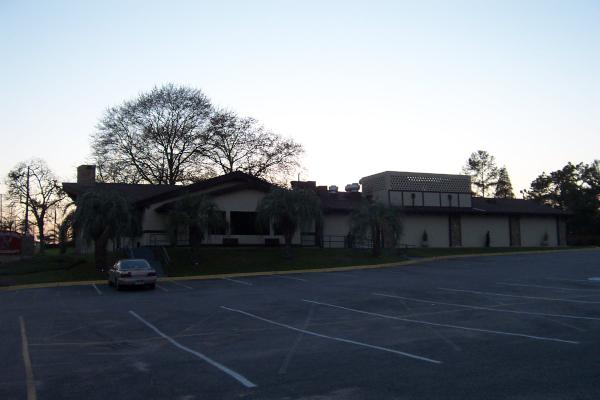 Like Crazy Buffet, the Black Bull was a new tenant in an old steak-house building on Knox Abbot Drive. I never got around to eating at there, though it was somewhere on my "to do" list. It appears that may no longer be an option. The signs on the door suggest a remodeling, but in my experience of restaurants, "remodeling" is like open-heart surgery: You hope for a good outcome, but say your goodbyes anyway. And that's genuine, planned remodeling. The other signs suggest this came on very suddenly, and in fact the Black Bull web-site has no mention of the place being closed at all.
UPDATE 18 February 2014: Added Western Steer to the post title based on comments for the follow-up operation Hard Knox Grill.