Archive for the 'butcher' tag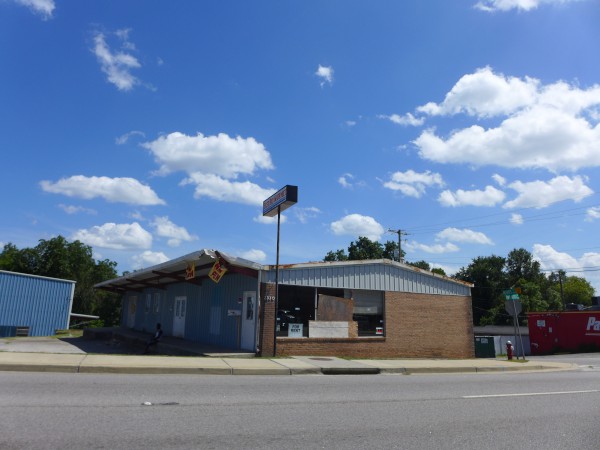 As far as I can tell East Bay Gourmet was a Charleston area based butcher chain founded in the early 90s which later expanded into Columbia & Wilmington. An old version of their web site is archived here.
Their local operation was apparently in this Two Notch building until around 2013 after moving from 1465 Bella Vista Drive, down the street from the former Studio 54. They are not listed in any location in the current phonebook, and the web site is no longer active, so I believe the whole chain has closed down.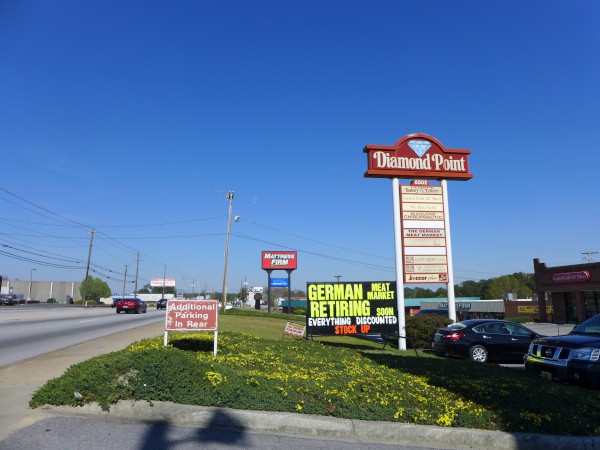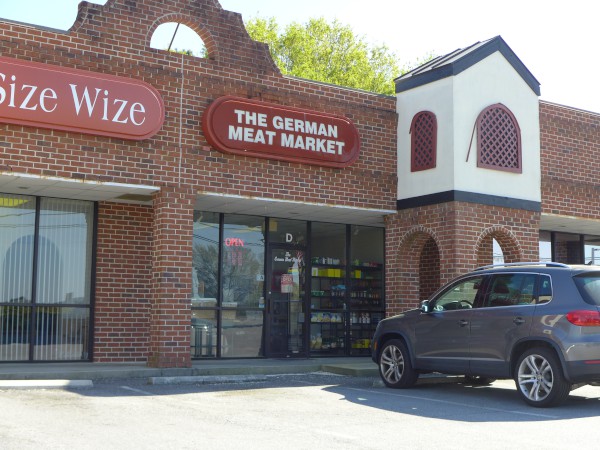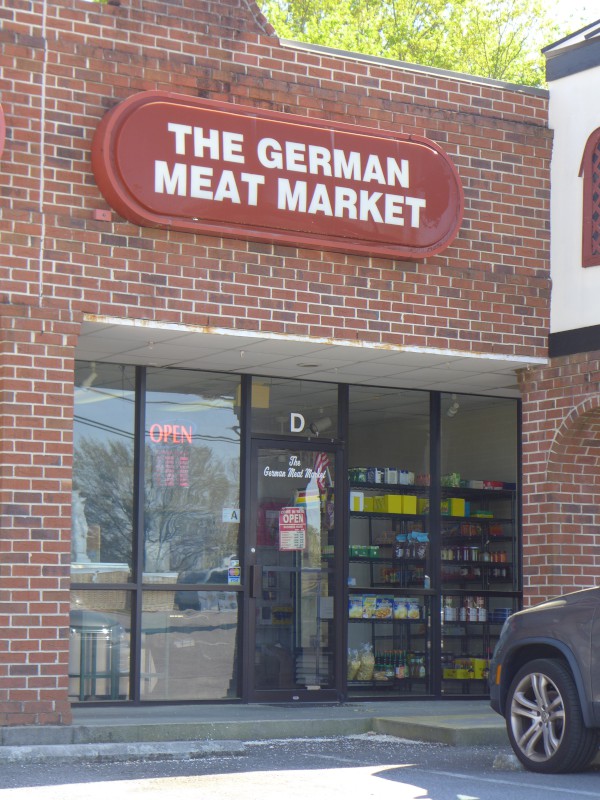 I'm not sure if this place on Two Notch next to Tiffany's is closed yet, but it was in the final stretch when I took these pictures a few weeks ago. Apparently the owner is retiring. They opened on 4 April 2006, so that's a ten year run, not bad at all.
(Hat tip to commenter Amy)
UPDATE 11 October 2018 -- I should mention, that for whatever reason, this place never did close. Perhaps the retiring owner changed his mind, or found a buyer for the place as a going concern: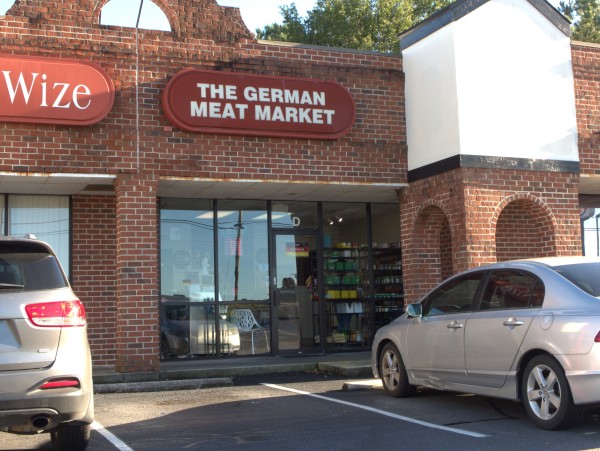 UPDATE 11 February 2020 -- As of May 2019, this place is closed as per the comments. And the follow-on operation is All Lacquered Up Nails & More: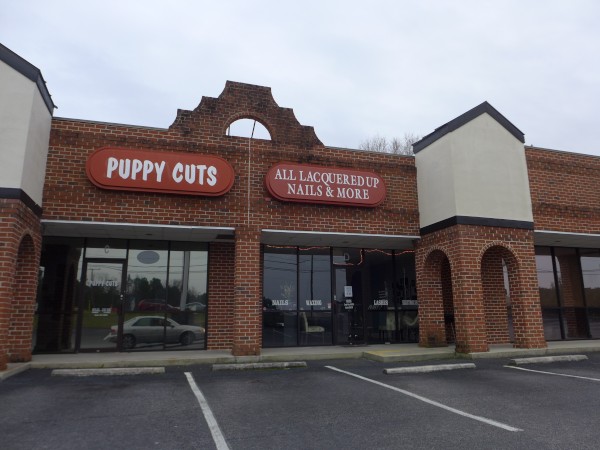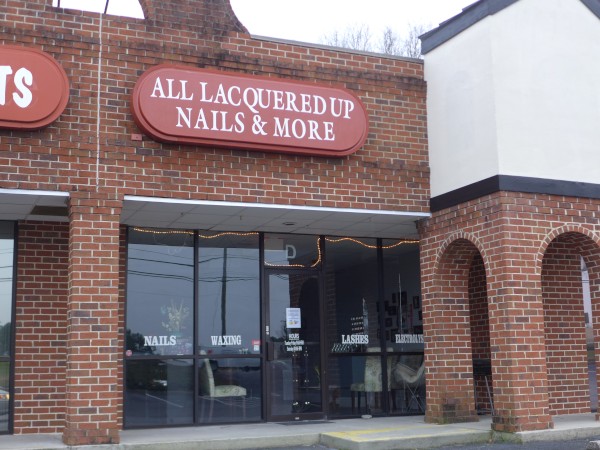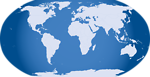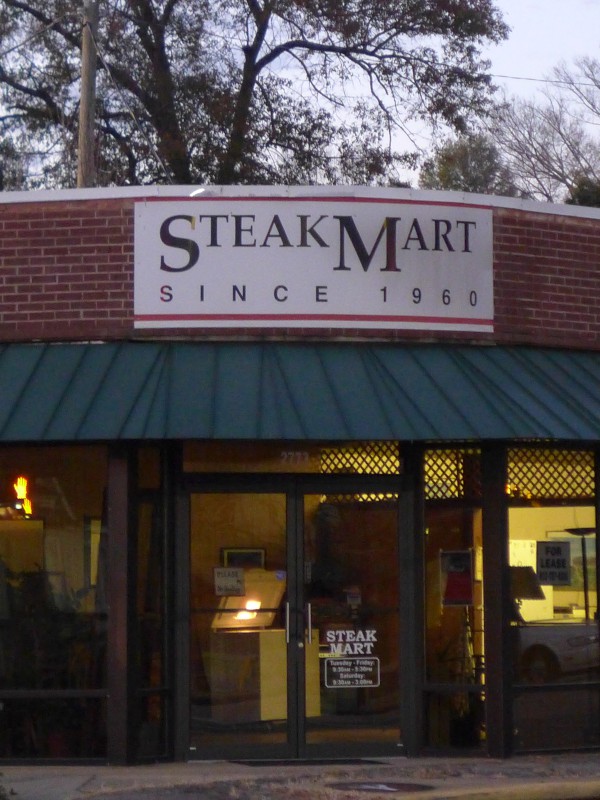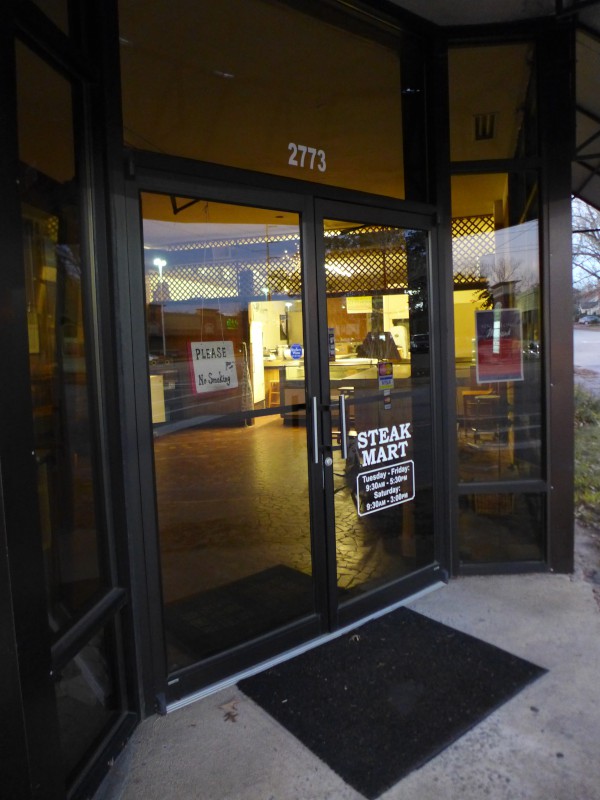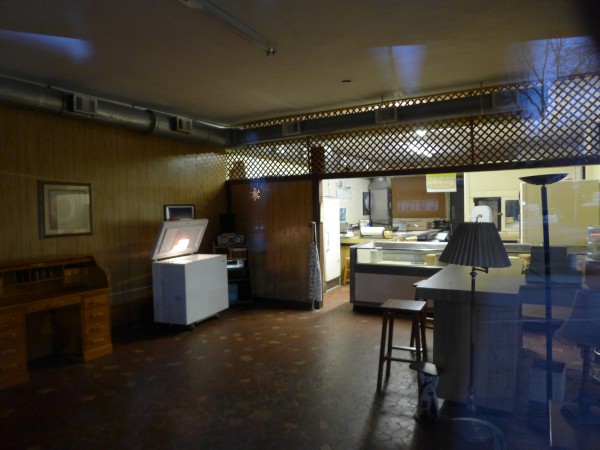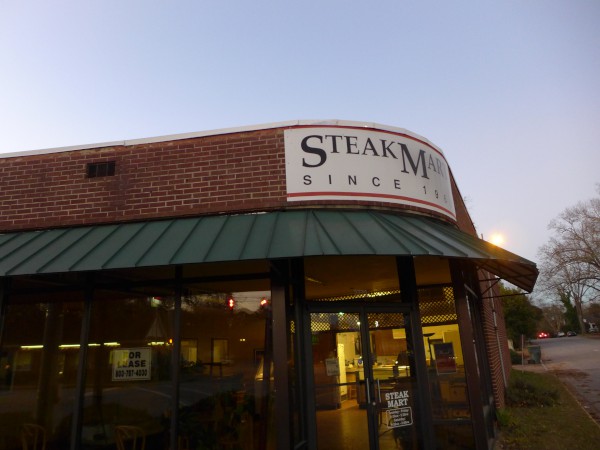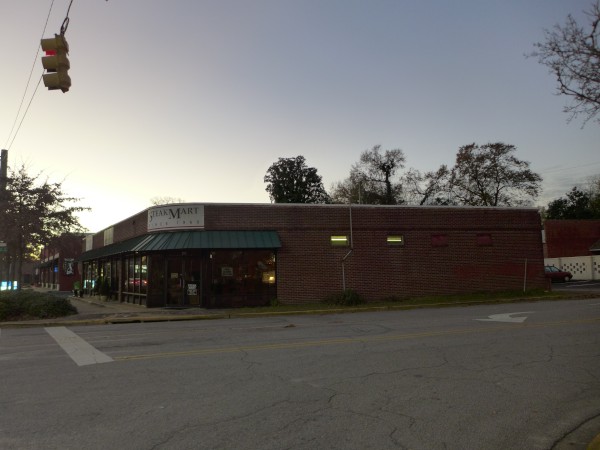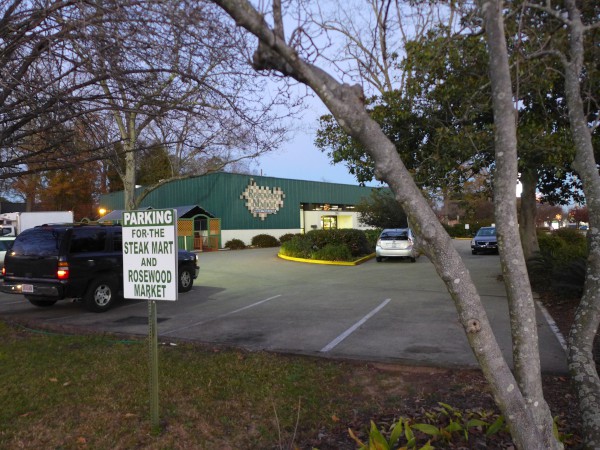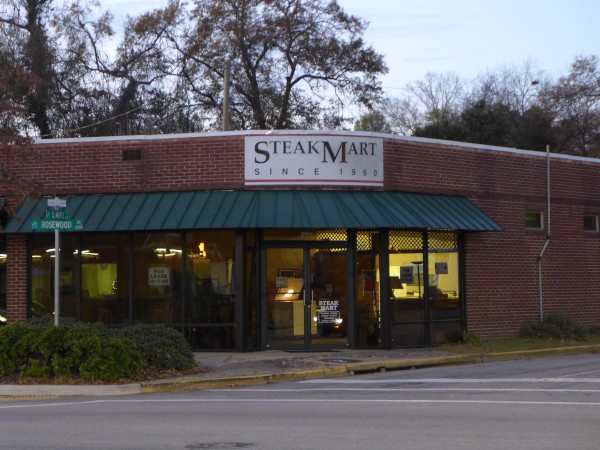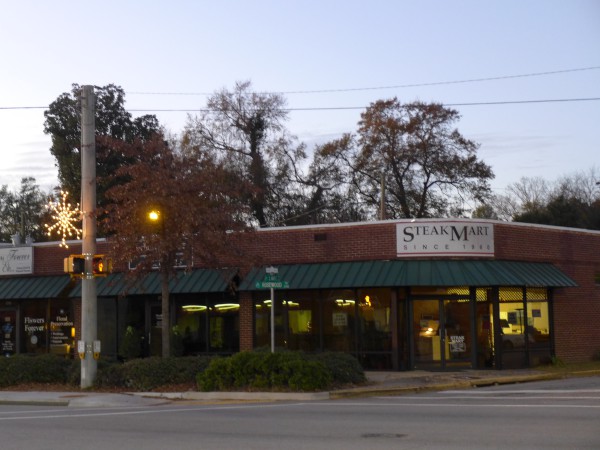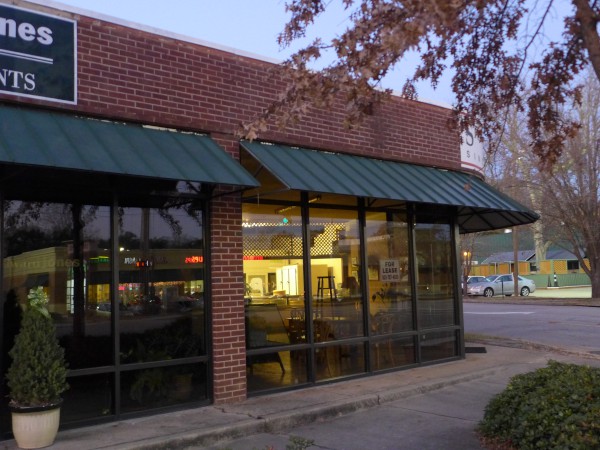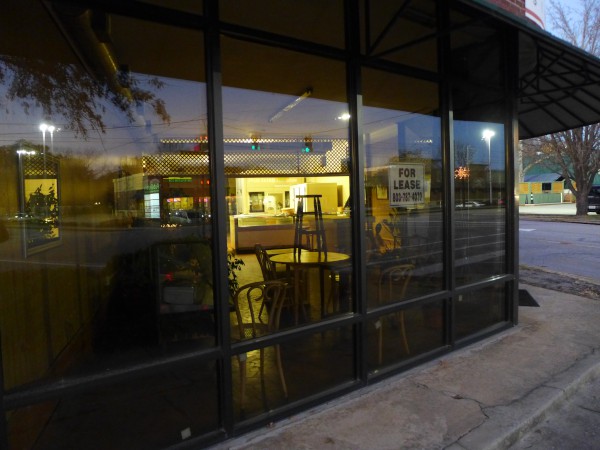 I generally like my steak in ground-beef form, but I have certainly noticed Steak Mart on the corner of Rosewood and Maple since it has been there for my entire life. As commenter Robert S pointed out though, they have closed up shop as of Christmas Eve after a 54 year run.
(Hat tip to commenter Robert S.)
UPDATE 19 October 2021 -- Now Koru Group Fitness: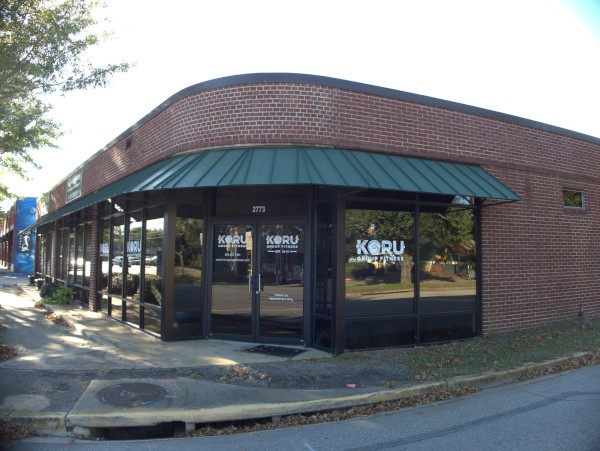 Also adding map icon.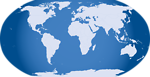 Posted at 11:09 pm in Uncategorized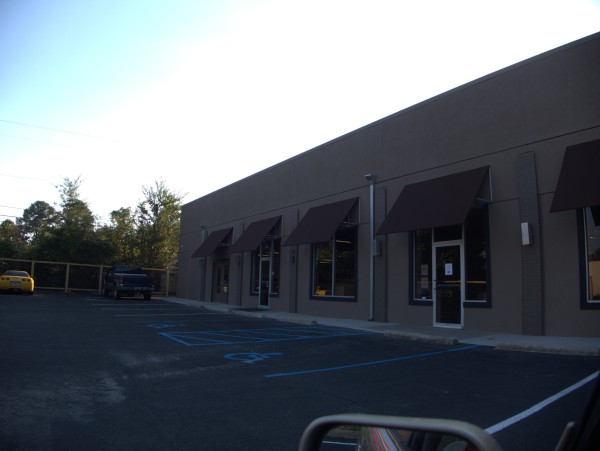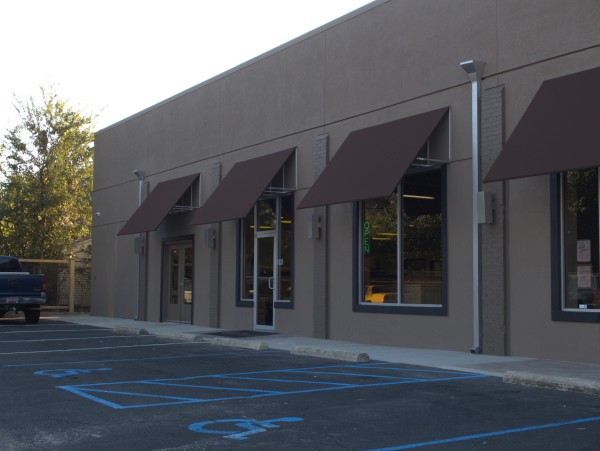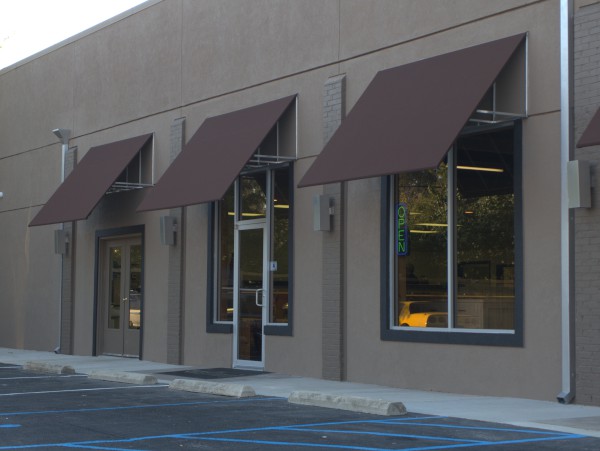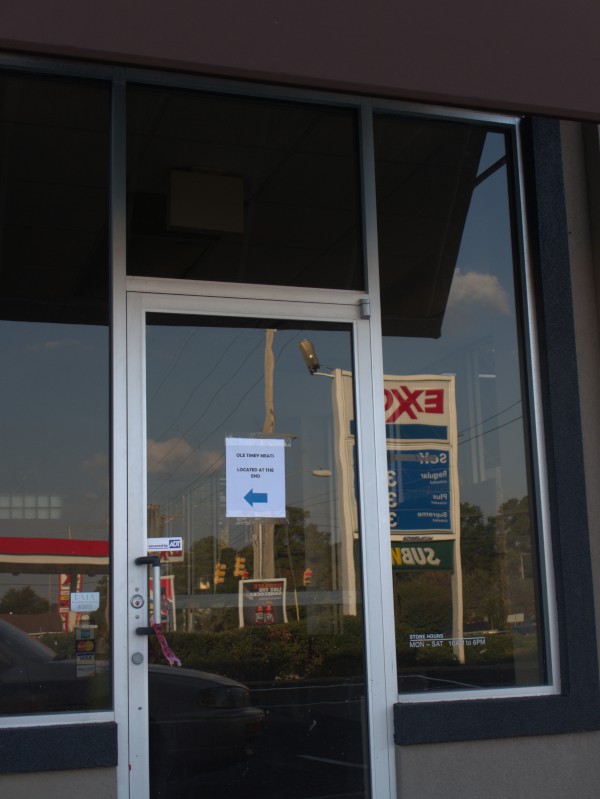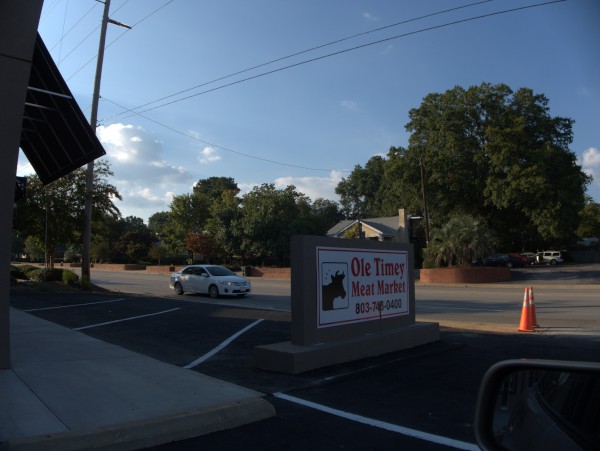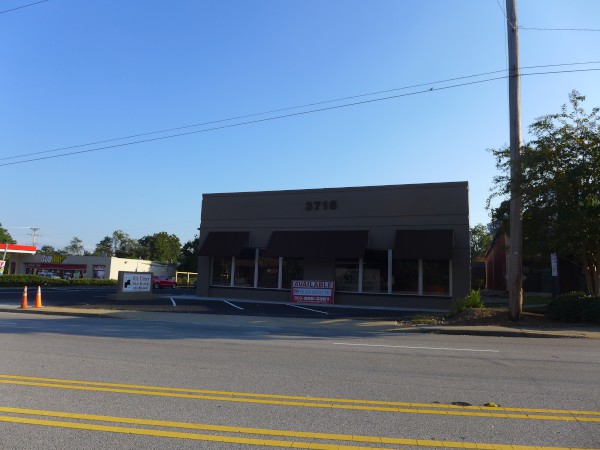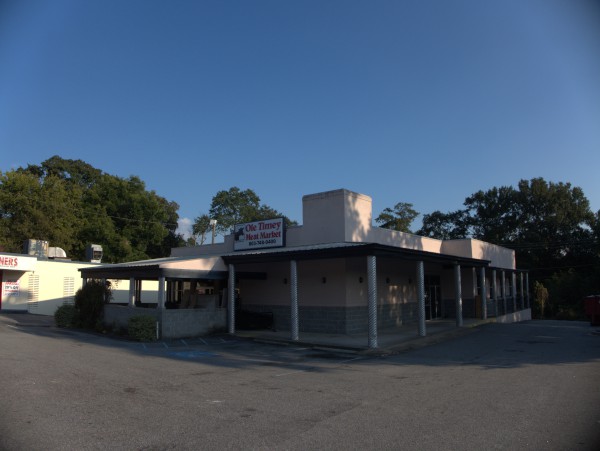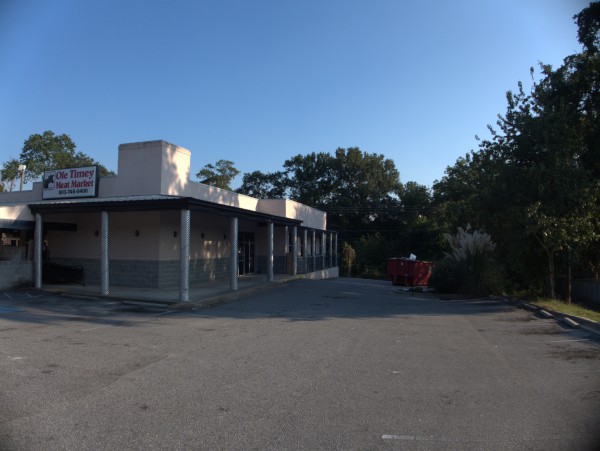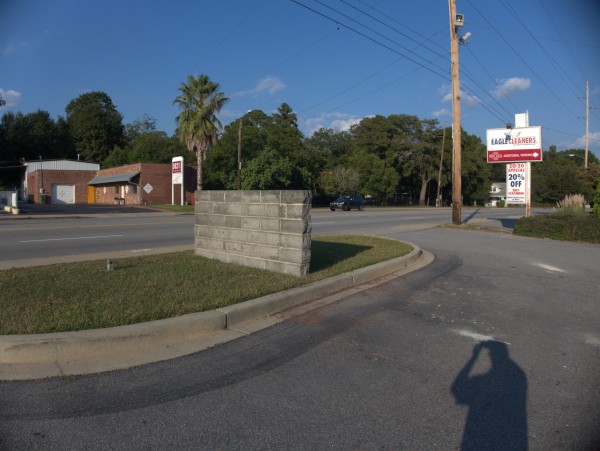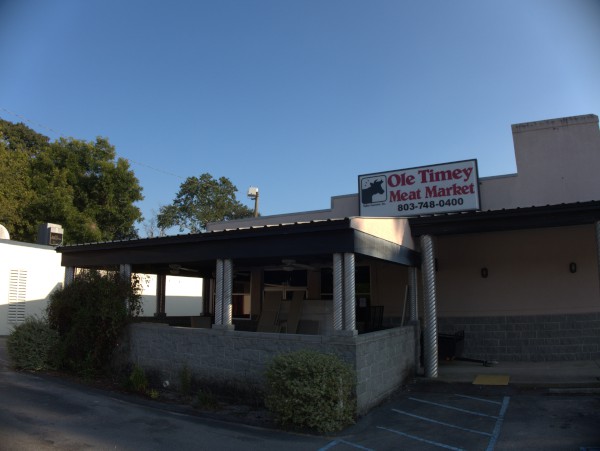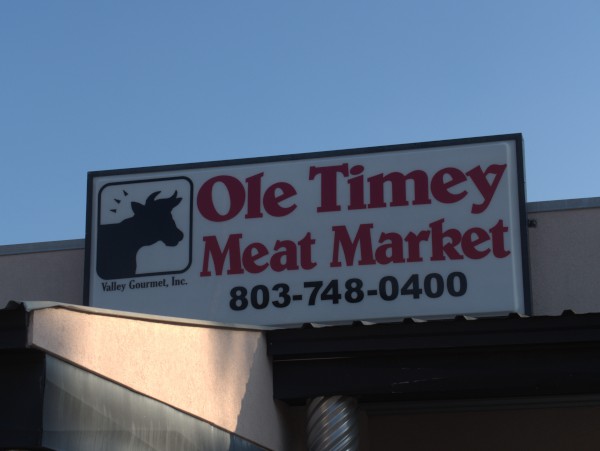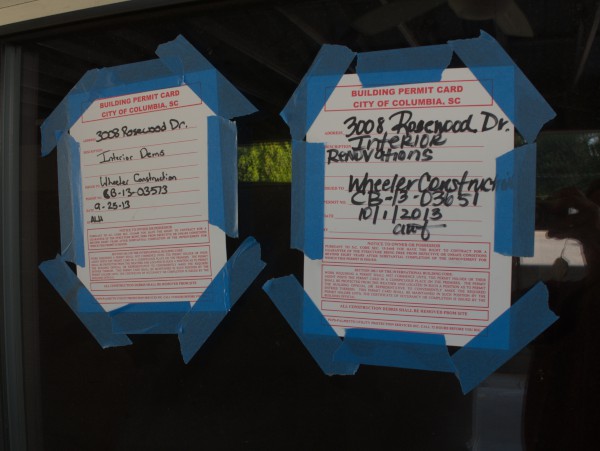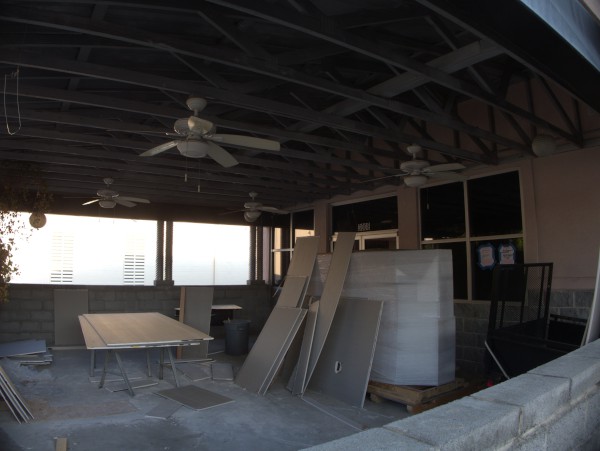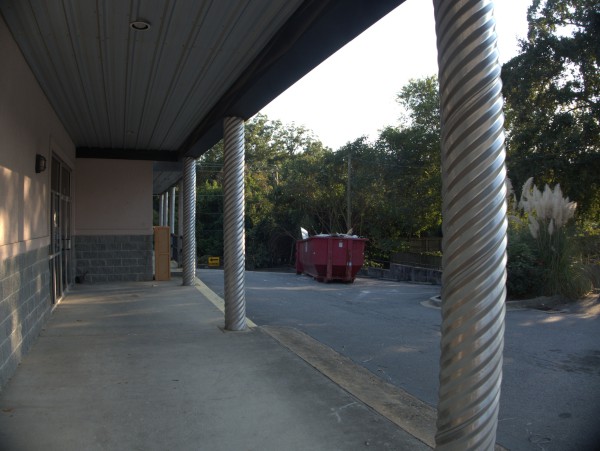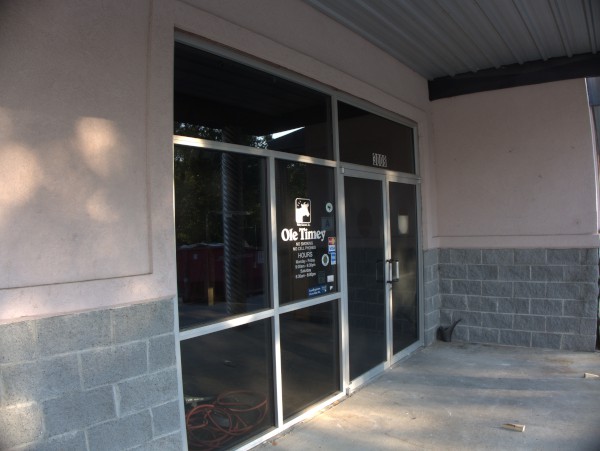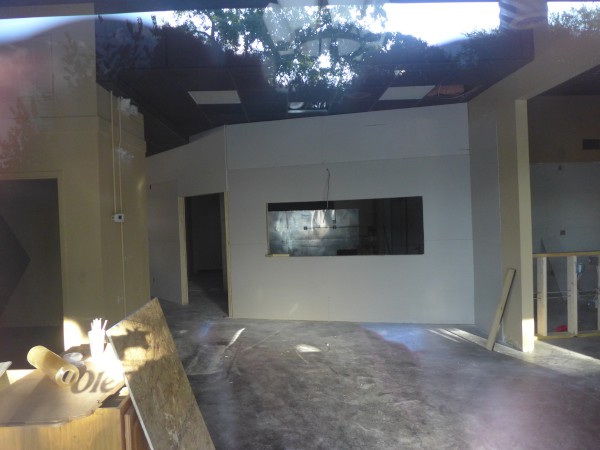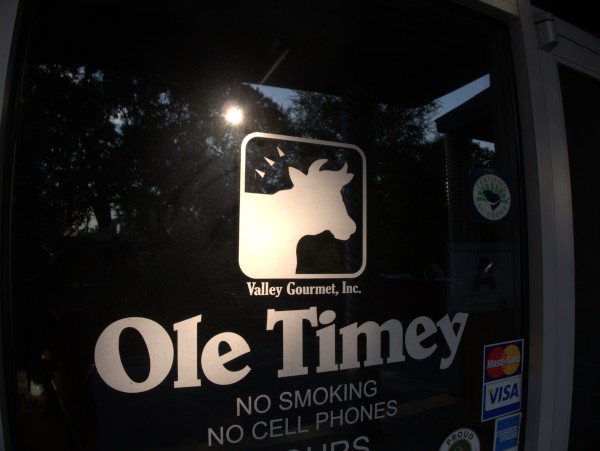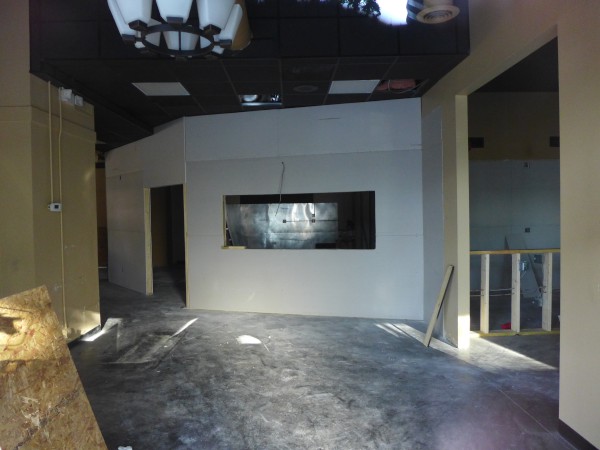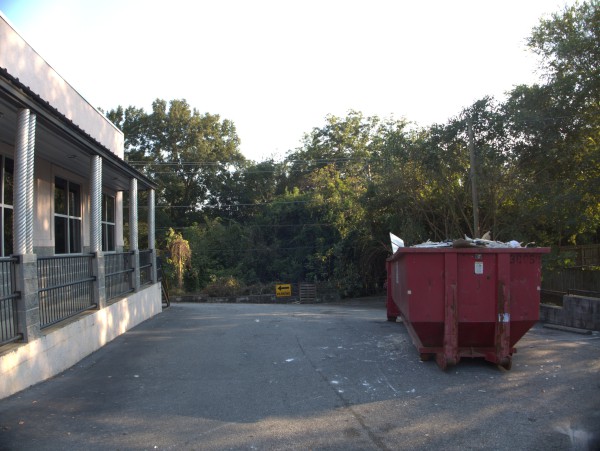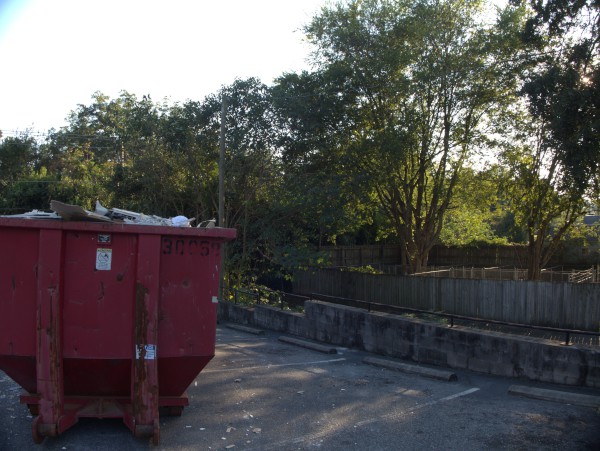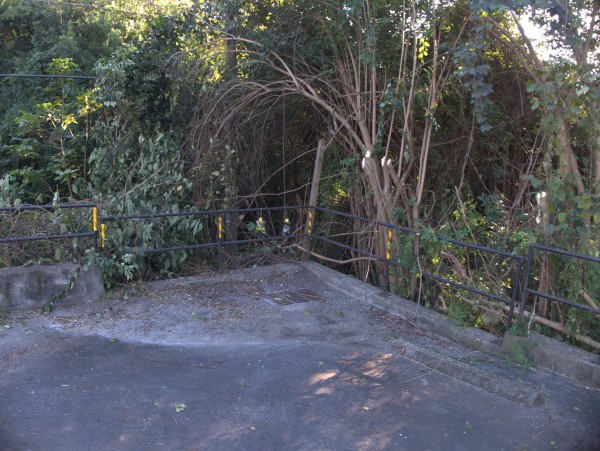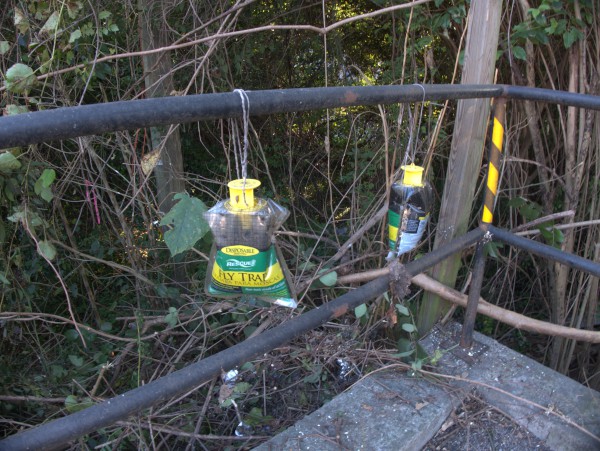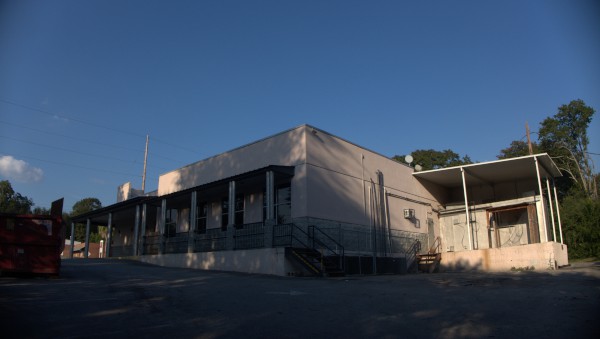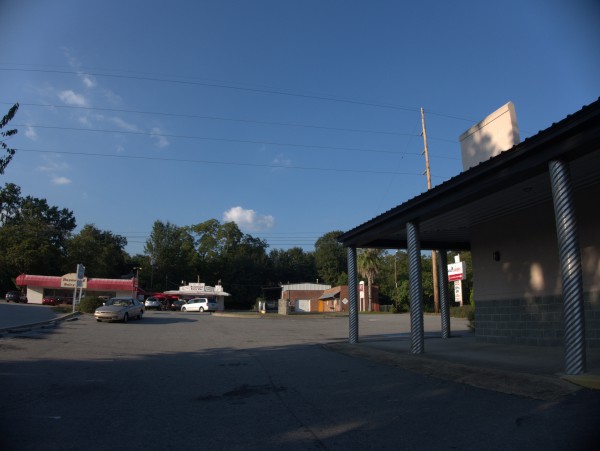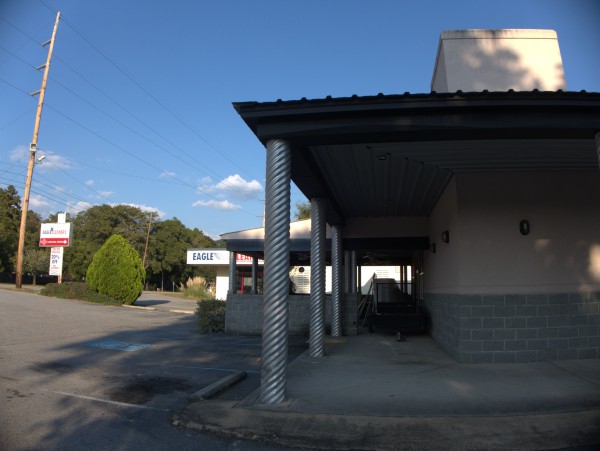 Local butcher shop Ole Timey Meat Market has moved their Rosewood Drive location from the former Keg O' Nails building to the former Edens Food Stores / bodyFit / Jaime Scott Fitness building a number of blocks east.
As you can see, there is already ongoing work on the 3008 building, so apparently it will not be vacant long.
(Hat tip to commenter Mike)
Posted at 12:23 am in Uncategorized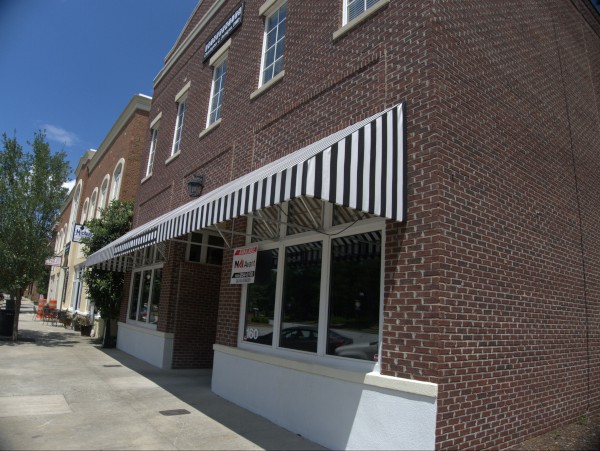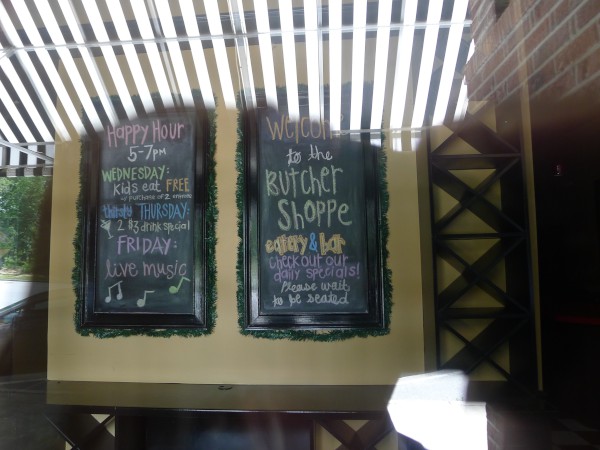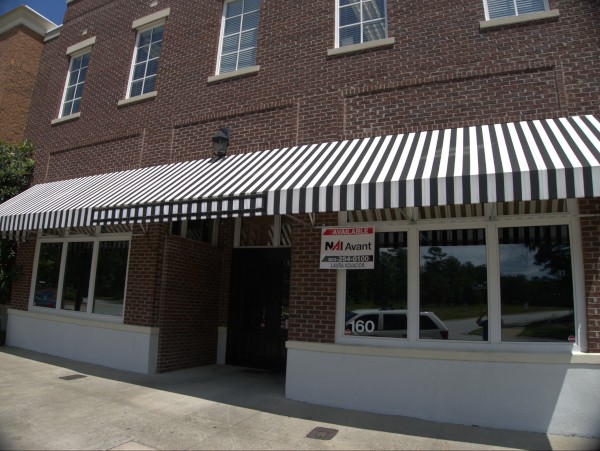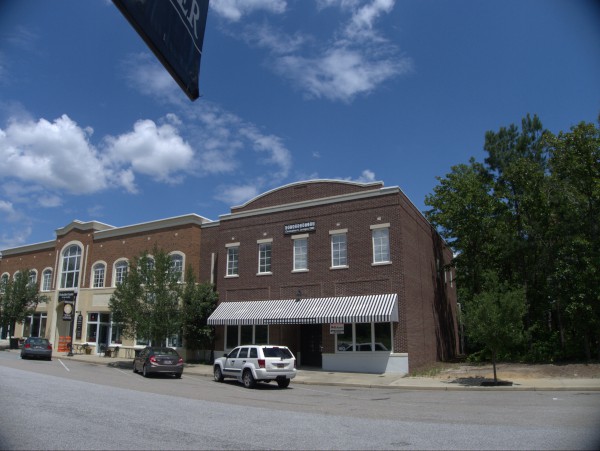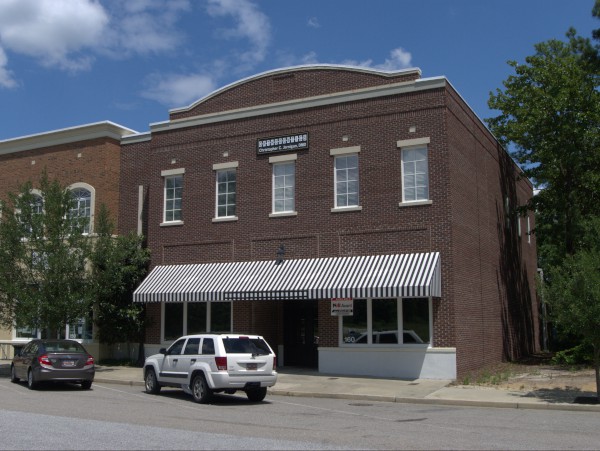 From Forest Acres, it's easier to get to downtown Camden than to Lake Carolina, and in fact, I have only been there once before. My previous visit was at night, so I saw a bit more of the commercial area today. My impressions are that a) it's a nice safe seeming place where kids draw hop-scotch diagrams on the sidewalks and that b) it's hurting like everywhere else. I certainly could not describe the place as bustling, and there seemed to be a number of vacancies.
New York Butcher Shop & Grille is an upstate company with locations in SC, NC, GA & AL. From this State story from the restaurant's opening in 2010, it sounds a nice place, with enough down-to-earth fare (giant burgers..) that I might have been tempted to check it out (if I had ever heard of it, and if I were willing to fight my way to Lake Carolina..).
(Hat tip to commenter Jason)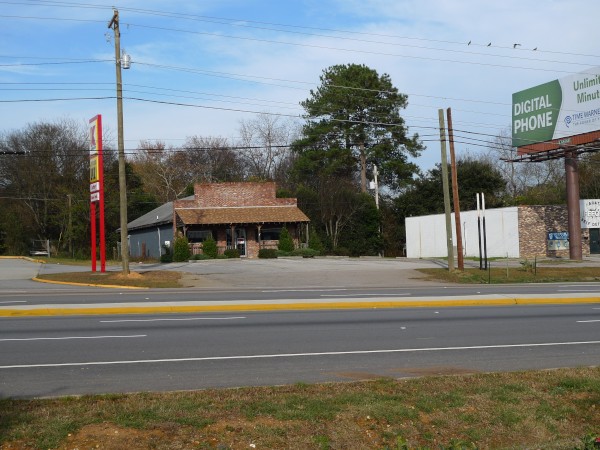 While going out towards Sumter to cut a tree recently, I noticed that the Ole Timey Meat Market on Garners Ferry Road (opposite the new Walgreens) is gone.
I have to admit that I've never been in an actual "butcher shop" -- we always got our meat from the supermarket growing up and inasmuch as I have any concept of a butcher, it would be Alice's boyfriend on The Brady Bunch.
I believe there is still an Ole Timey Meat Market open on Saint Andrews Road.
UPDATE 31 December 2009: It turns out this location has not closed but has moved to Rosewood Drive (see the comments).
UPDATE 16 August 2017 -- Now a pawn shop: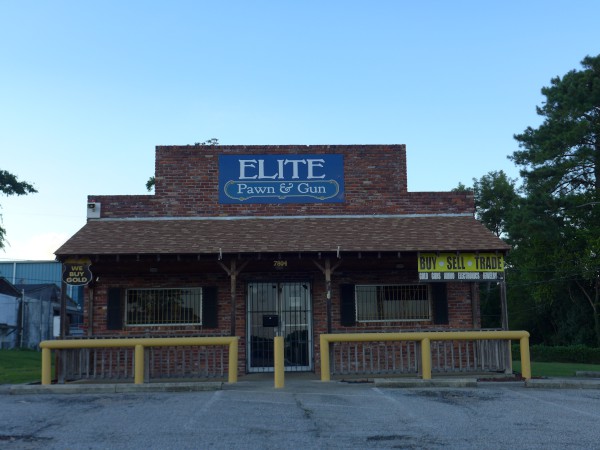 Posted at 1:15 am in Uncategorized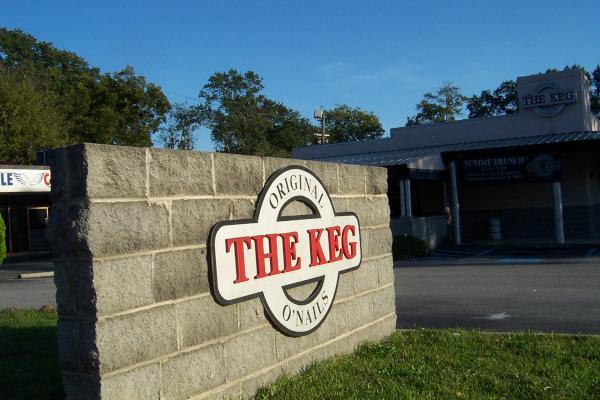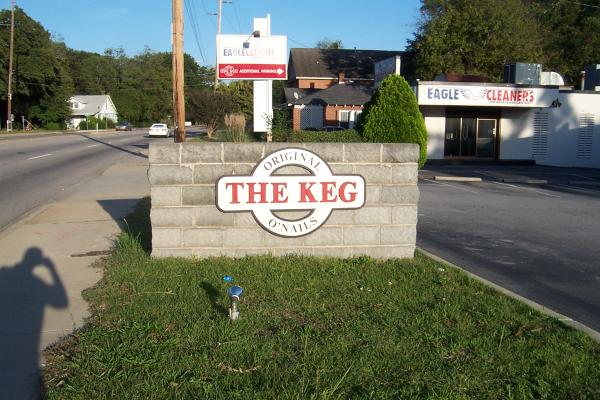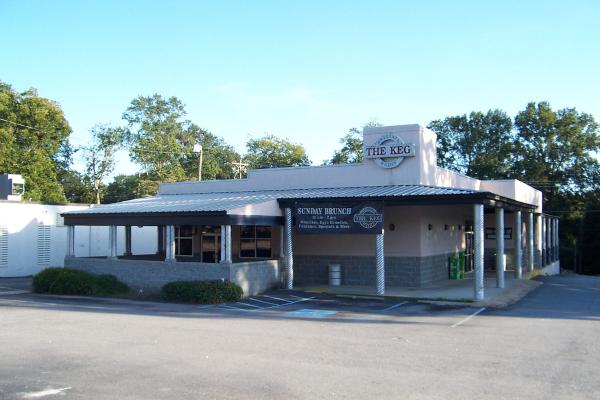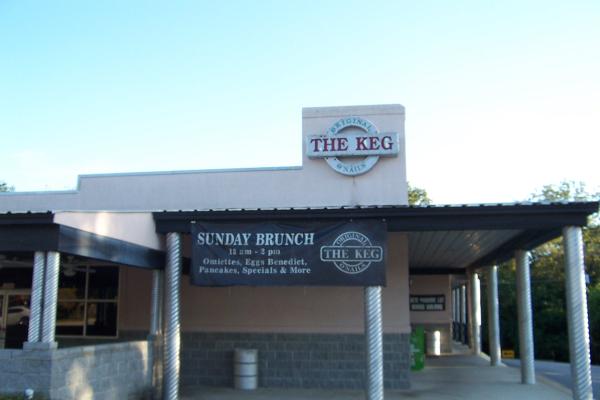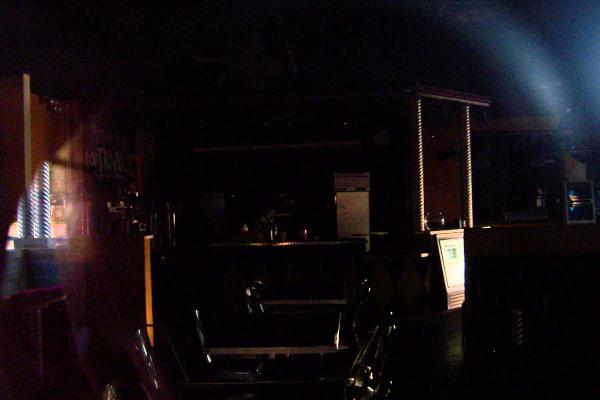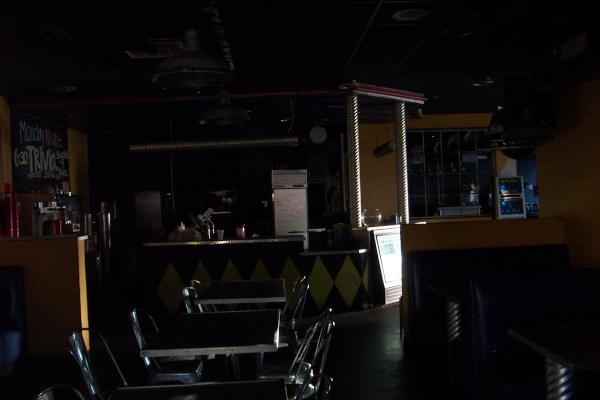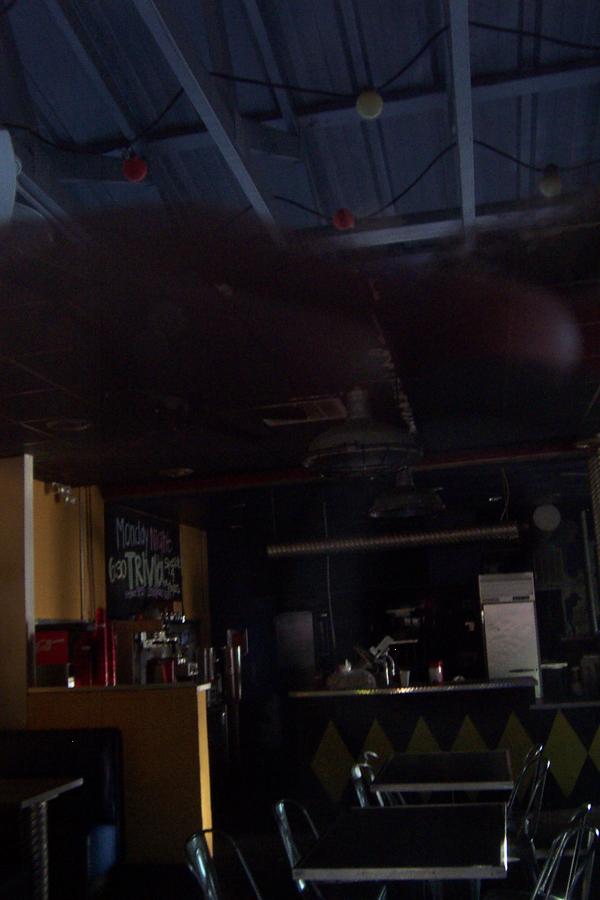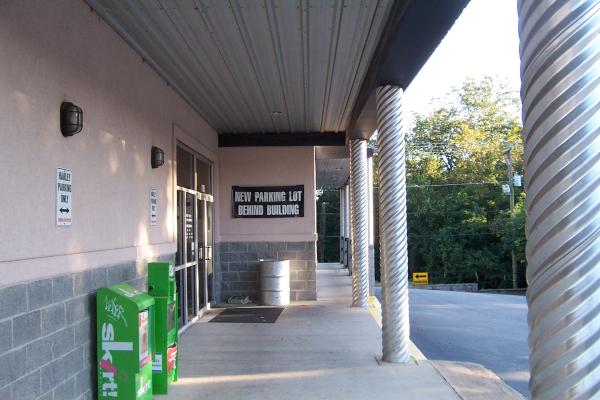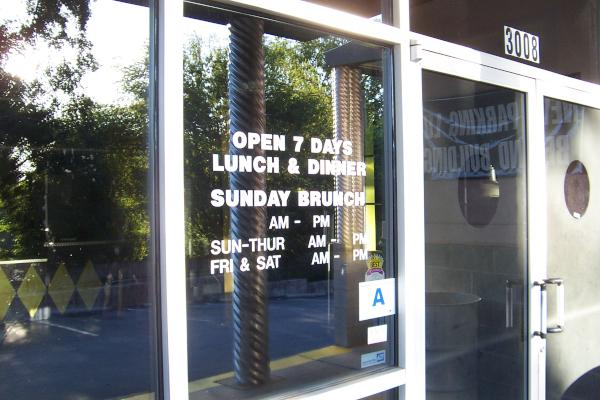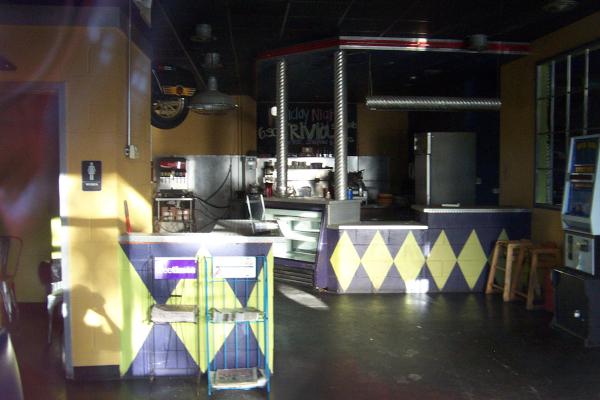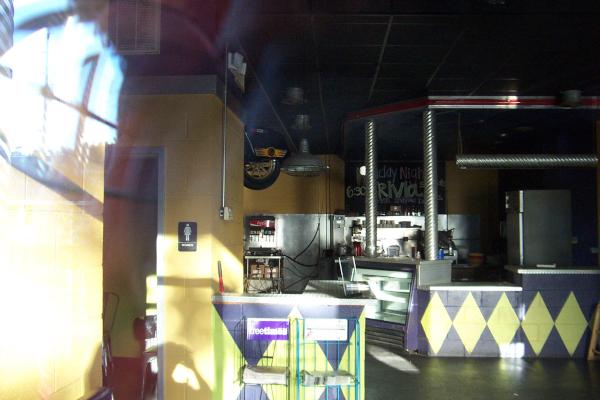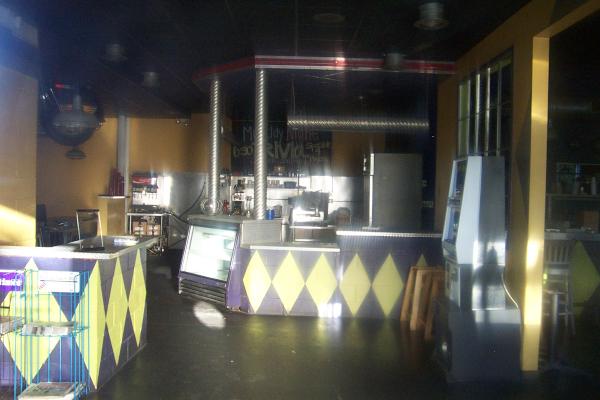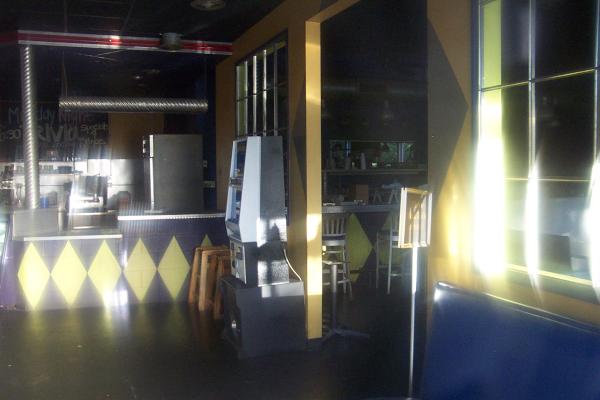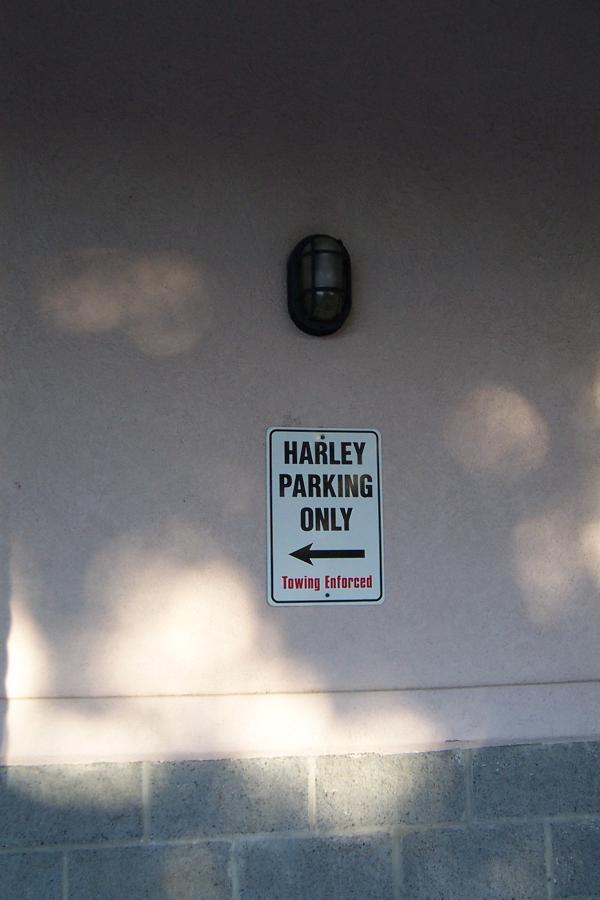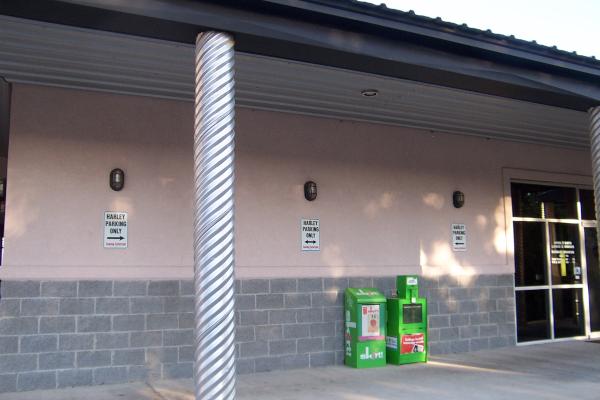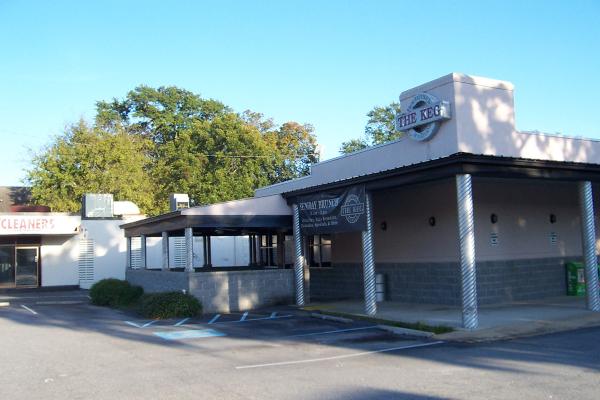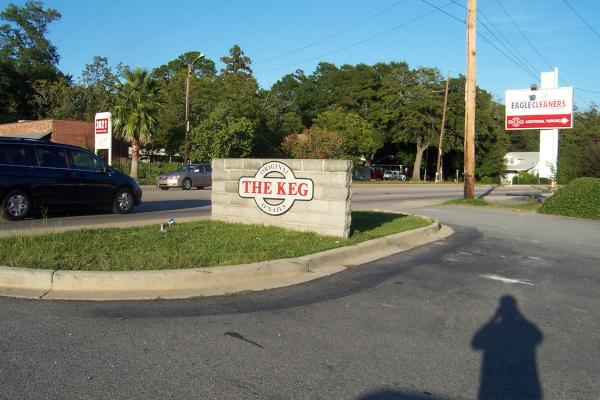 For many years, The Keg O'Nails or perhaps a Keg O'Nails sat down at the other end of Rosewood, in the Jim Casey Fireworks lot near Midlands Tech. I add the perhaps clause because there was a good deal of hoo-ha surrounding the "move" to the current location across from the Dairy Bar. I forget most if not all of the details now, but it was something like two people thought they had the right to the name "Keg O'Nails", and one wanted to leave it where it was and the other wanted to move it. I imagine that this is the reason for the word "Original" in the name of the current restaurant much as Bill Pinkney had to bill his band as "The Original Drifters" rather than simply "The Drifters". The hole in this theory is that the (apparently now also closed) restaurant that stayed at Jim Casey's was called The French Quarter rather than The Keg O'Nails.
At any rate, I never ate at the old location and only once at the new. I had a burger, and it was quite good -- nice if you happened to be in the area, but for me not worth driving over to Rosewood as a destination. There is no signage of any kind on the place indicating why it closed, or even that it is closed (though the doors being locked and the lack of staff is rather a giveaway there).
Thanks to commenters "Justin" & "O'Reilly" for the heads up!
UPDATE 16 April 2012 -- It's now an Ole Timey Meat Market: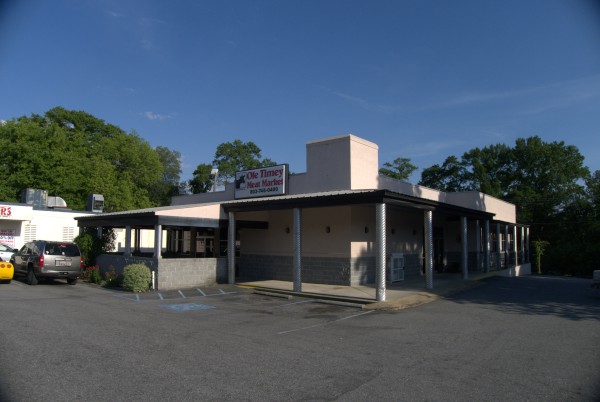 UPDATE 25 April 2012: Added the full street addres to the post title.