Archive for the 'German' tag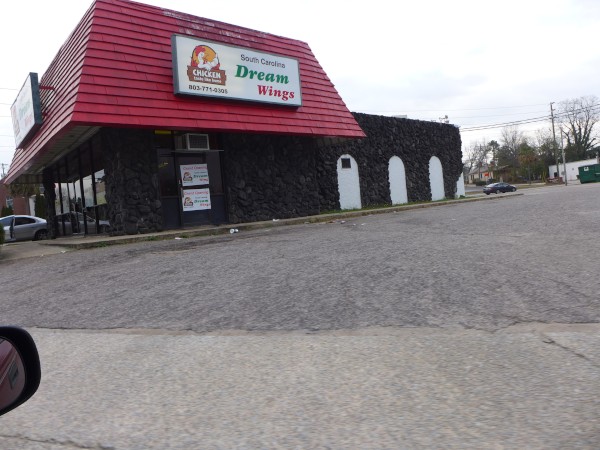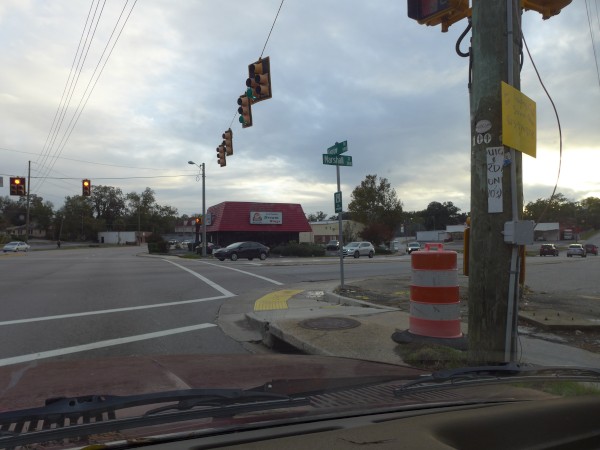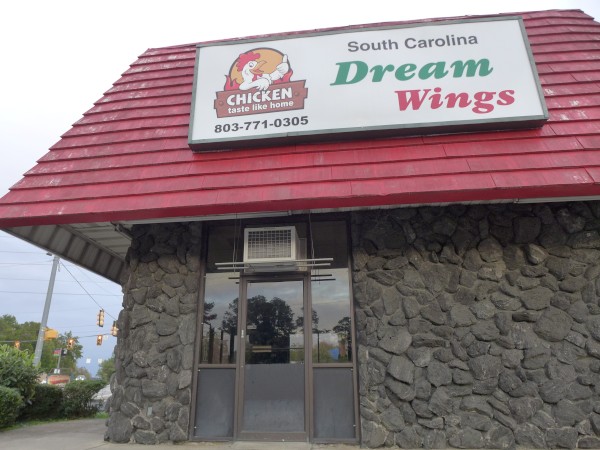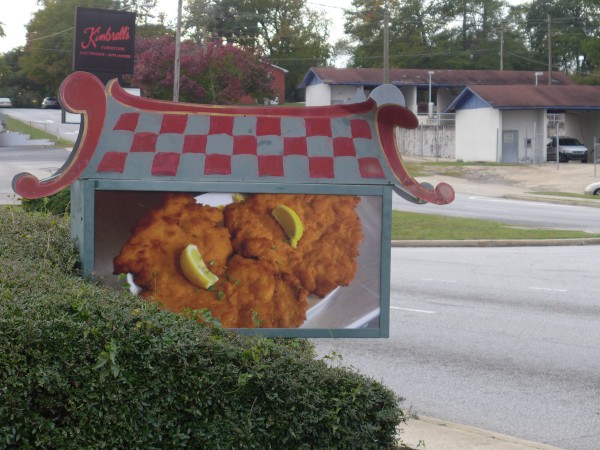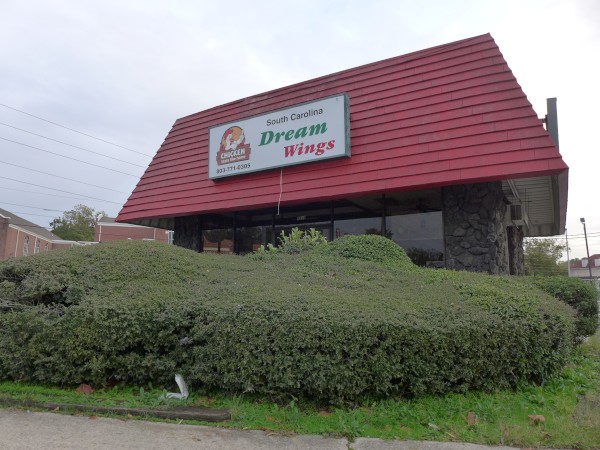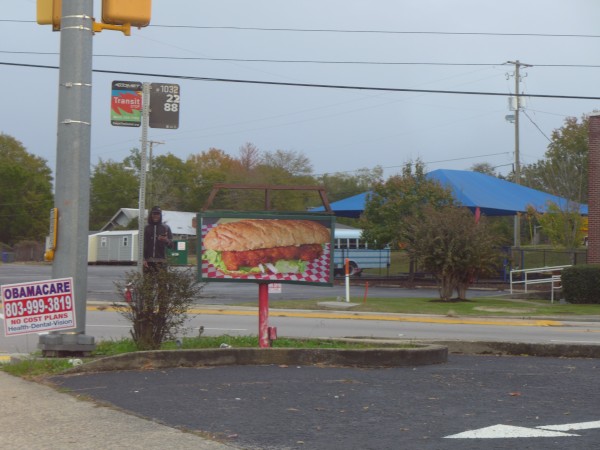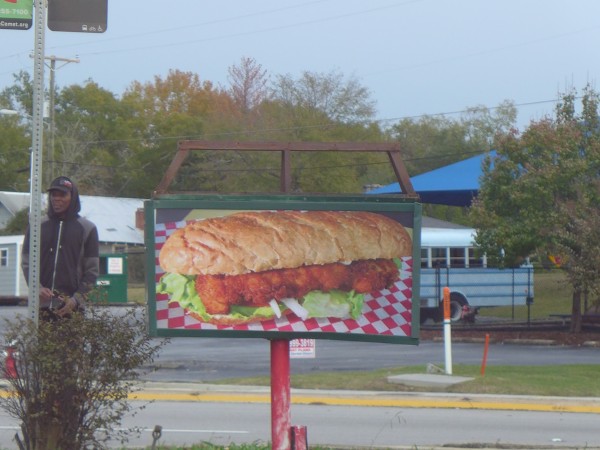 Well, I took my eyes off the old Popeye's location, and missed two closings.
South Carolina Dream Wings was the follow on to Jade Palace which closed in early 2018. South Carolina Dream Wings opened shortly thereafter, and I'm not sure when they closed.
After that, and without ever getting around to changing all the signs, Uncle Ozzy's opened. It was, in a complete change for this spot, a schnitzel operation. The Free Times highlighted it as a Bite Of the Week location, proving once again Yogi Berra's observation that It's tough to make predictions, especially about the future:
The location has had a long and varied history, but Ozzy gives you a good feeling that this could be a place that sticks around for a really long time.

[Update: Uncle Ozzy's closed suddenly after Free Times sampled its Hunterschnitzel on Sept. 12.]
Looking at Uncle Ozzy's Facebook page, it appears that the owners had a falling out.
UPDATE 12 May 2020 Fix the address. There seems to be some confusion, but I think it's 3315 Farrow Road. Certainly what I had (3115 Farrow) was wrong. Also, hope springs eternal. This place is now Noisy Wings: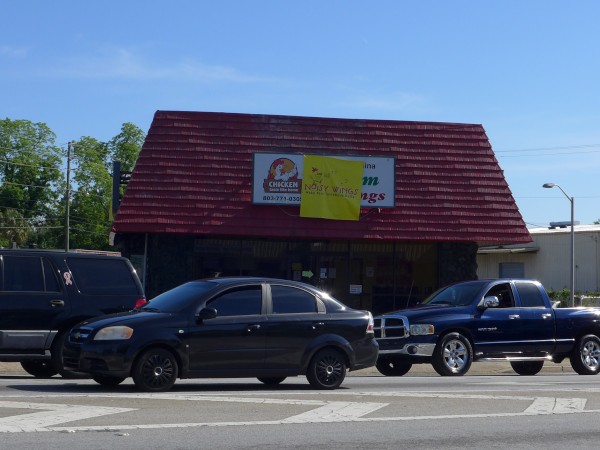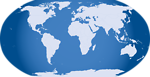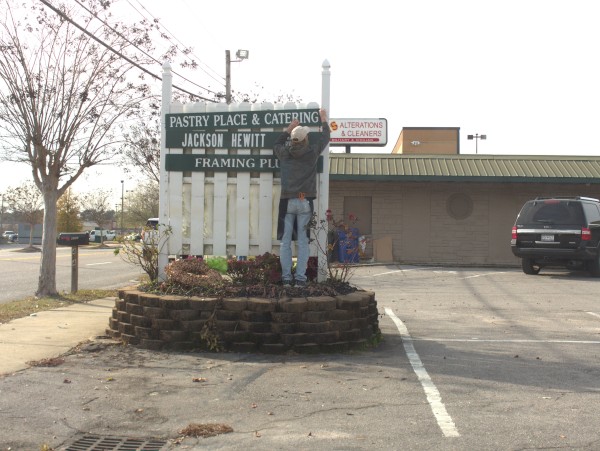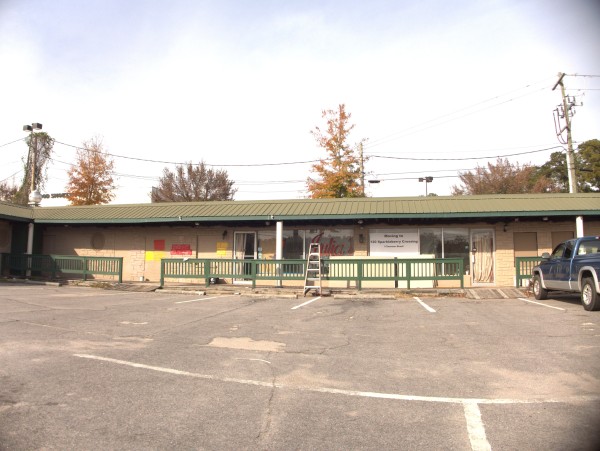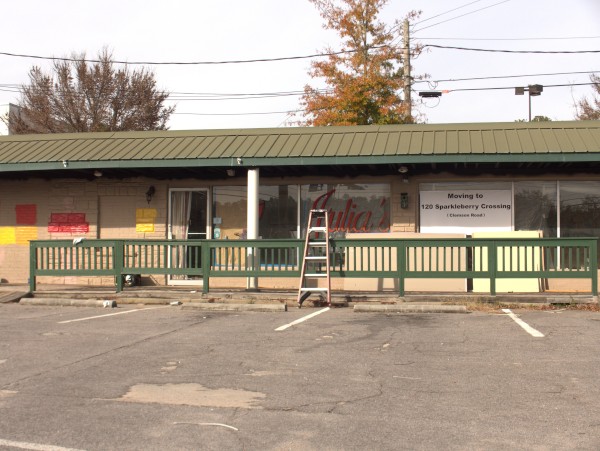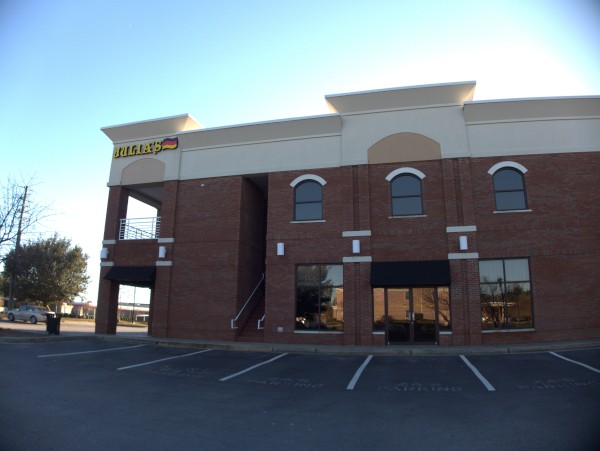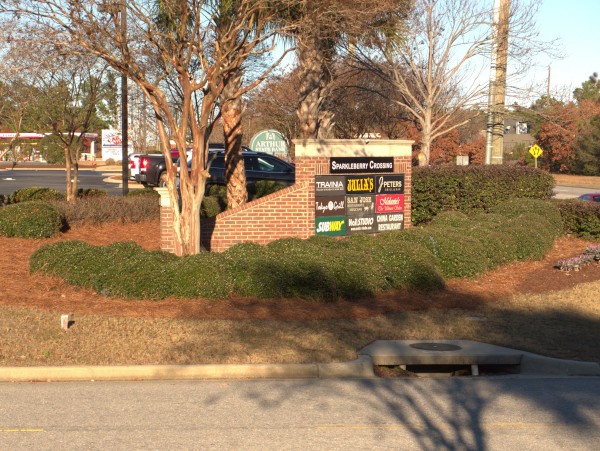 Longtime Fort Jackson Boulevard staple Julia's German Stammitisch has moved from the old motel behind Cross Hill Market and to Sparkleberry Crossing in the old Za's location.
The State has the details, which include the fact that the Fort Jackson Boulevard space will be occupied by Moctezumas Taqueria which is moving from 506 Beltline Boulevard.
Schnitzel on!
(Hat tip to commenter Jimmy)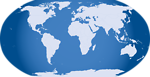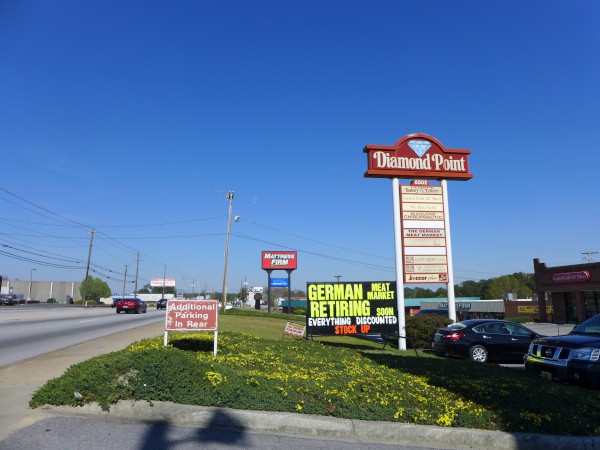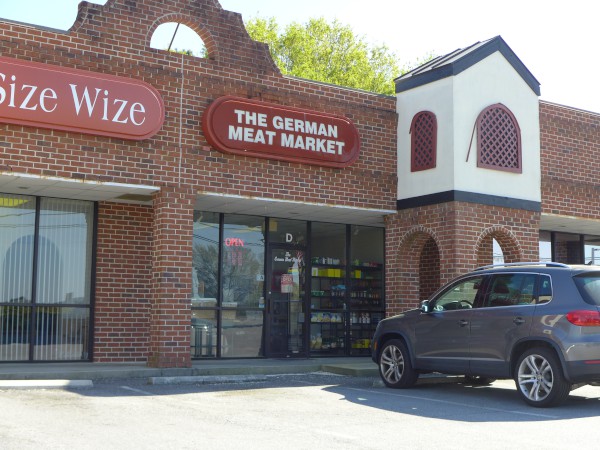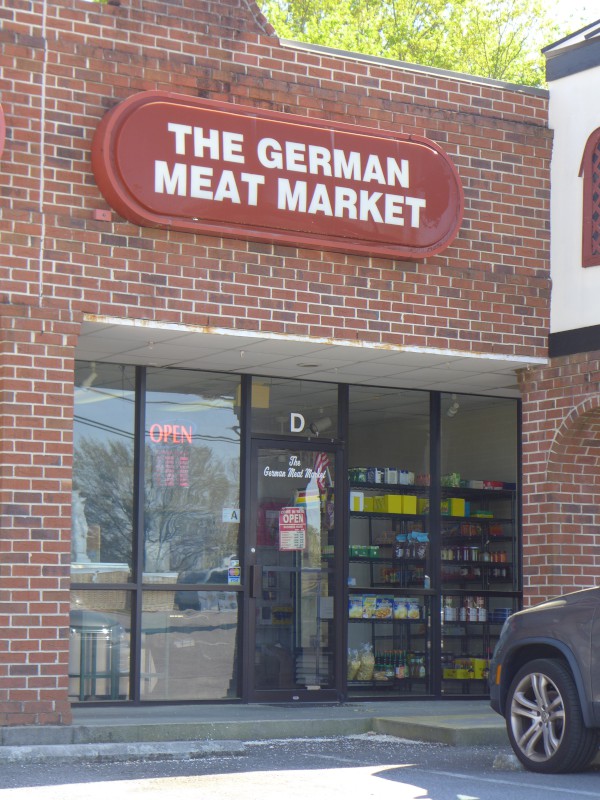 I'm not sure if this place on Two Notch next to Tiffany's is closed yet, but it was in the final stretch when I took these pictures a few weeks ago. Apparently the owner is retiring. They opened on 4 April 2006, so that's a ten year run, not bad at all.
(Hat tip to commenter Amy)
UPDATE 11 October 2018 -- I should mention, that for whatever reason, this place never did close. Perhaps the retiring owner changed his mind, or found a buyer for the place as a going concern: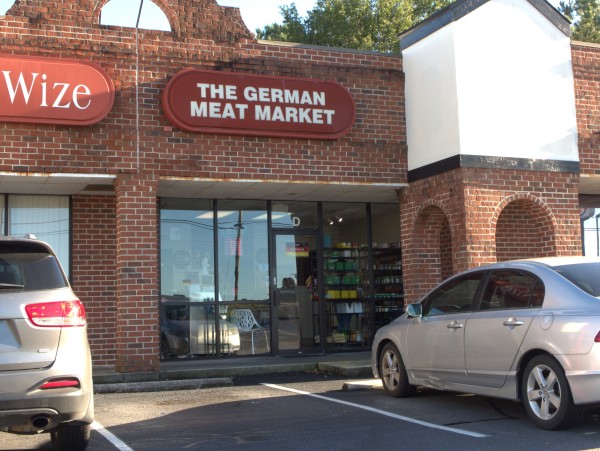 UPDATE 11 February 2020 -- As of May 2019, this place is closed as per the comments. And the follow-on operation is All Lacquered Up Nails & More: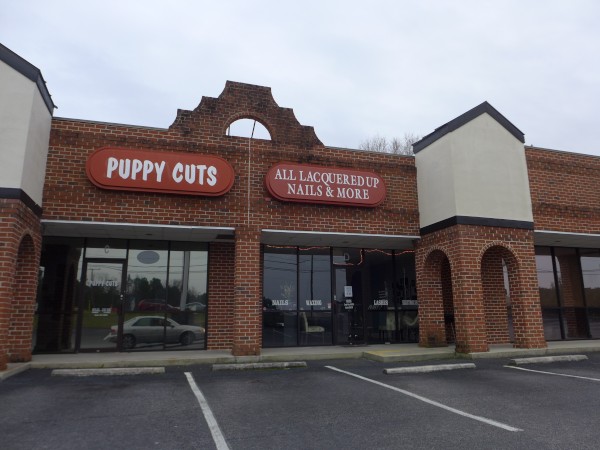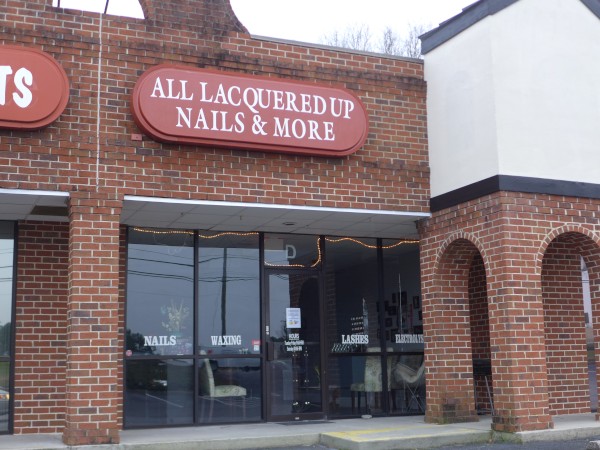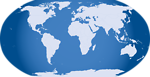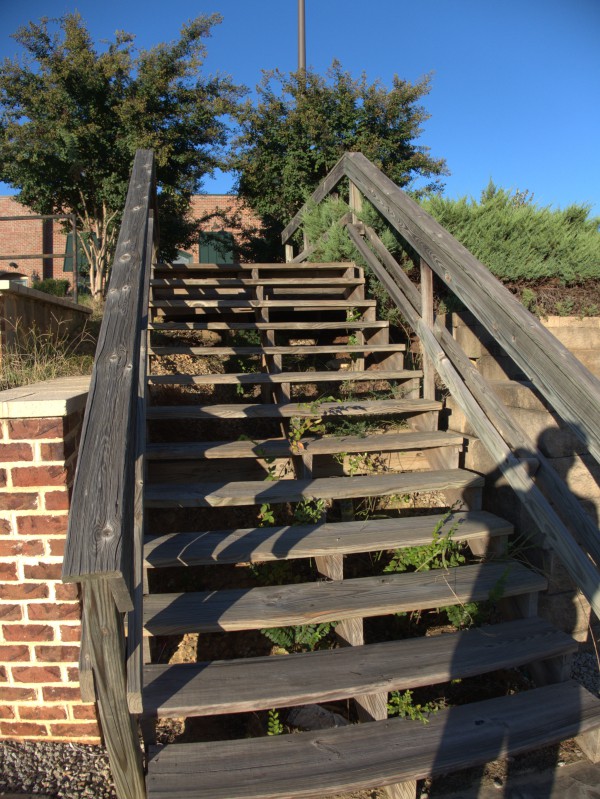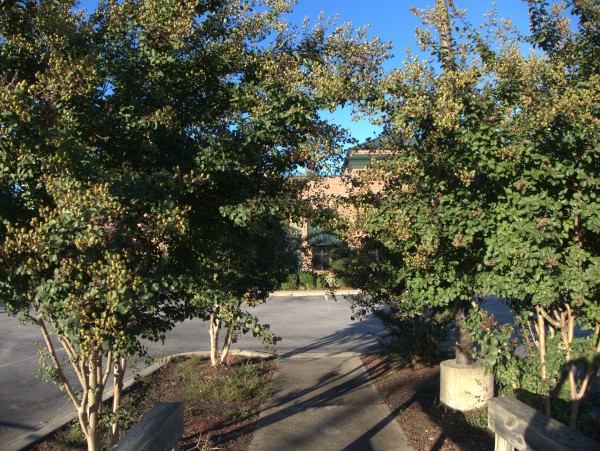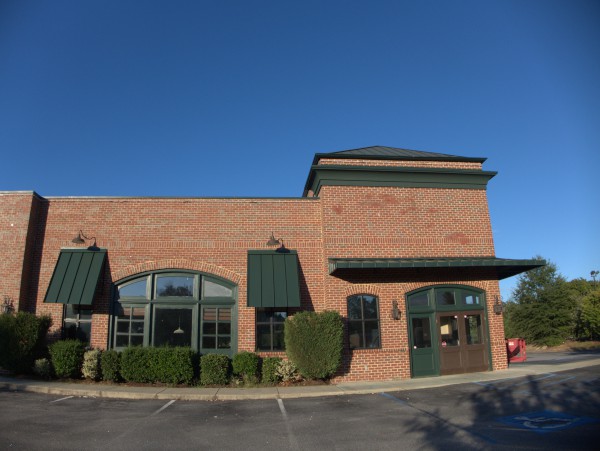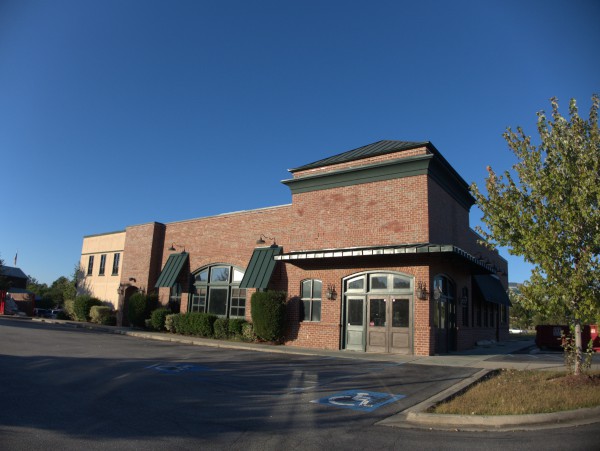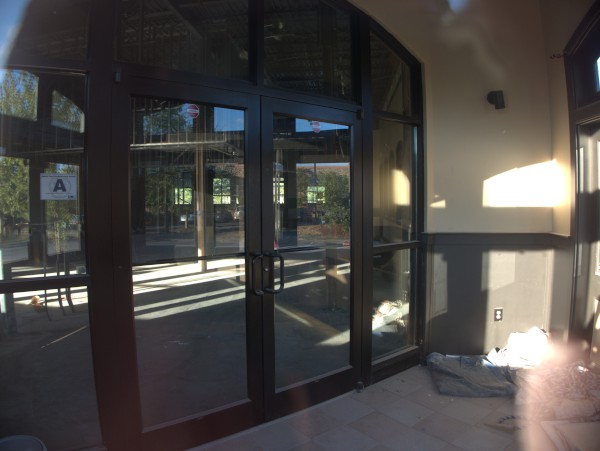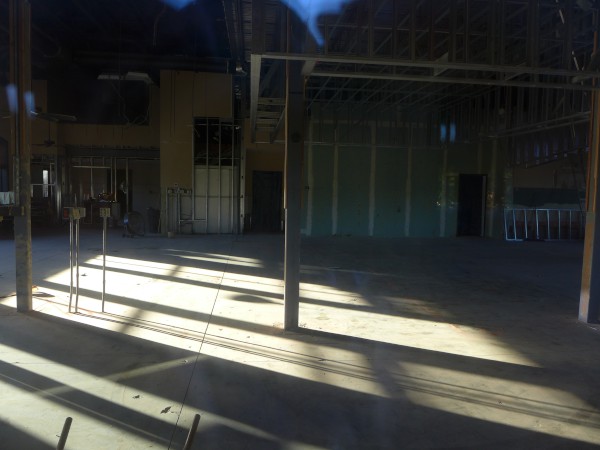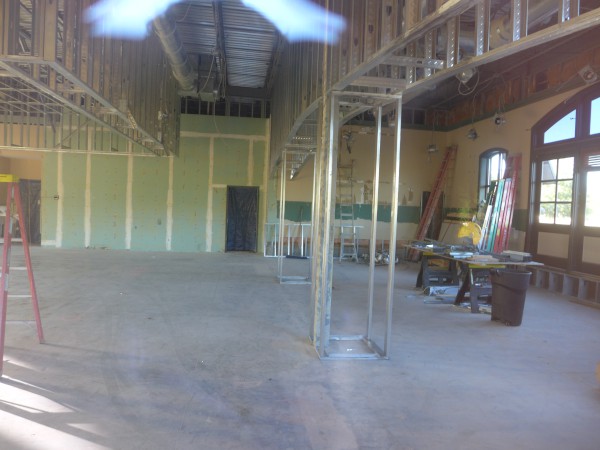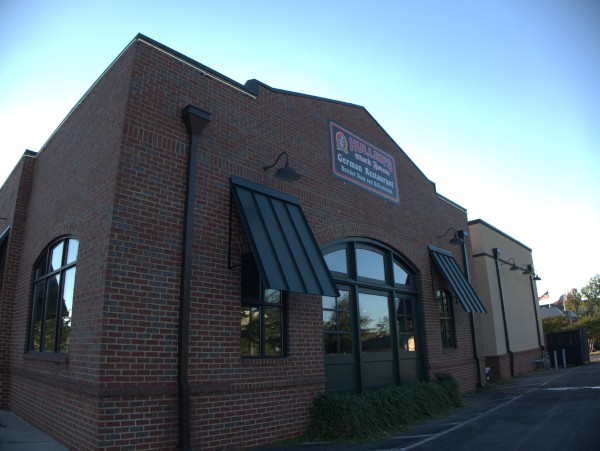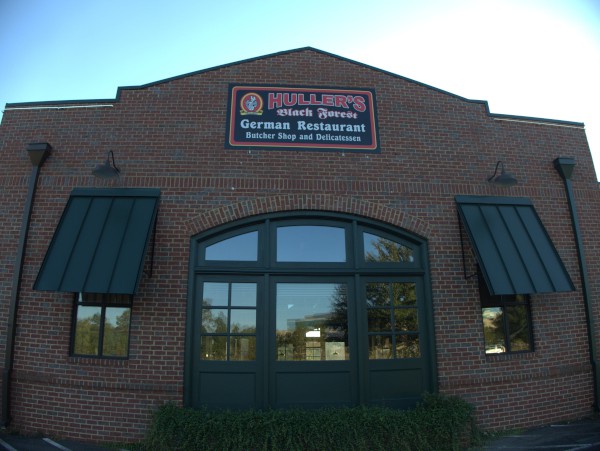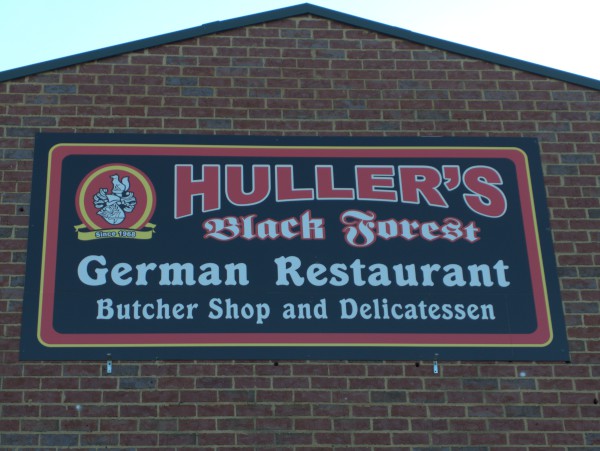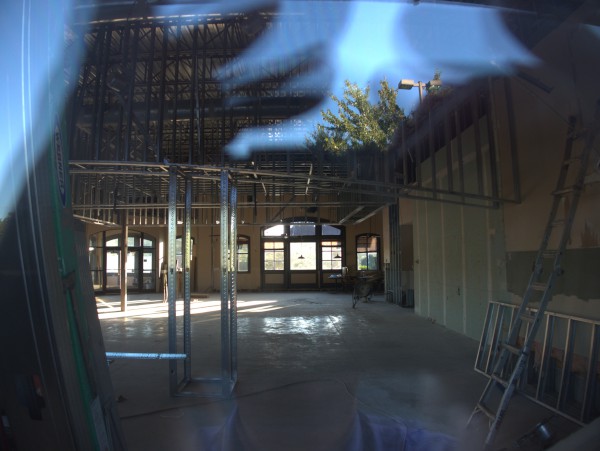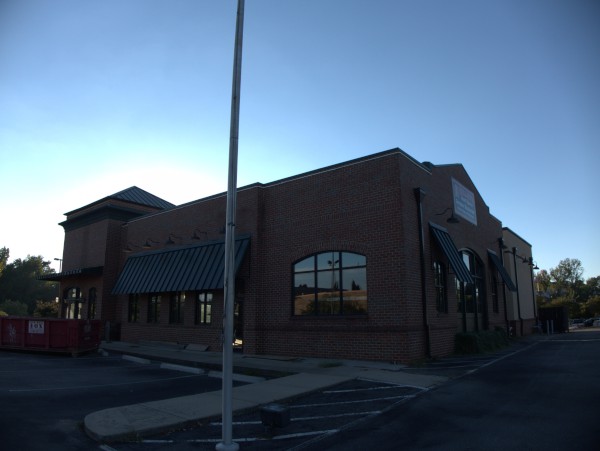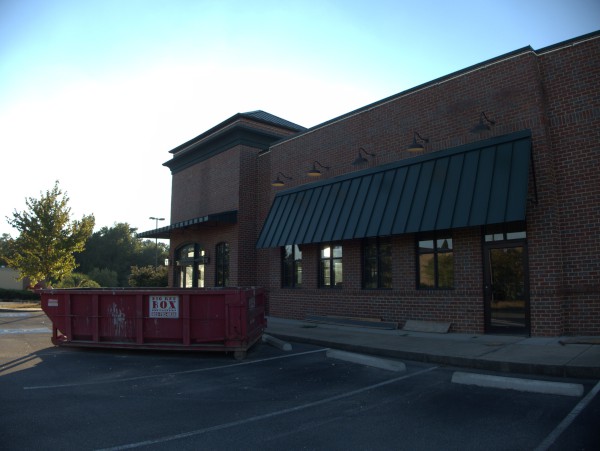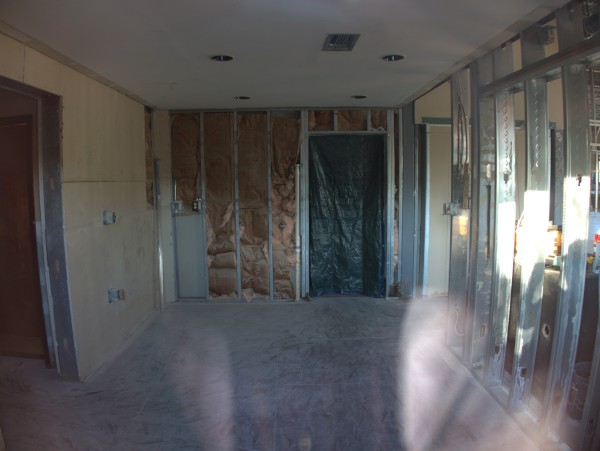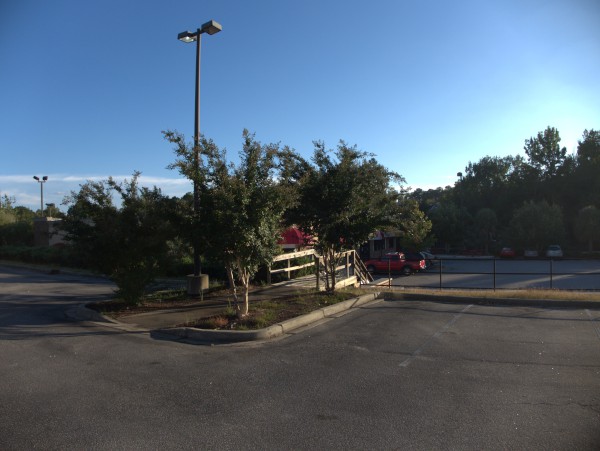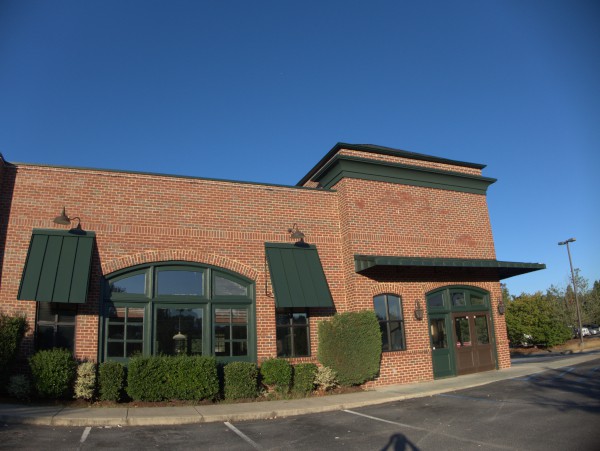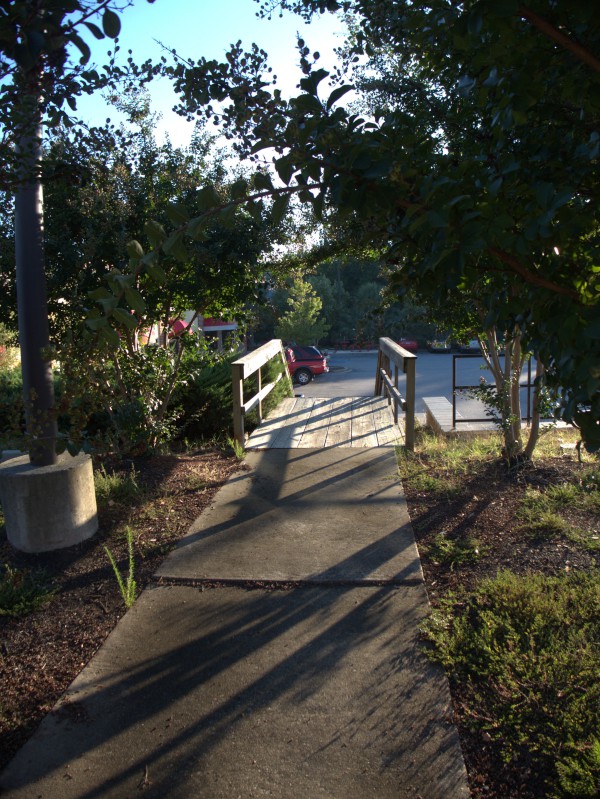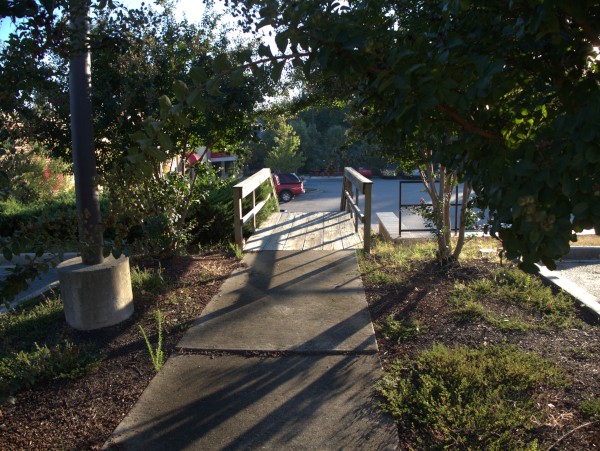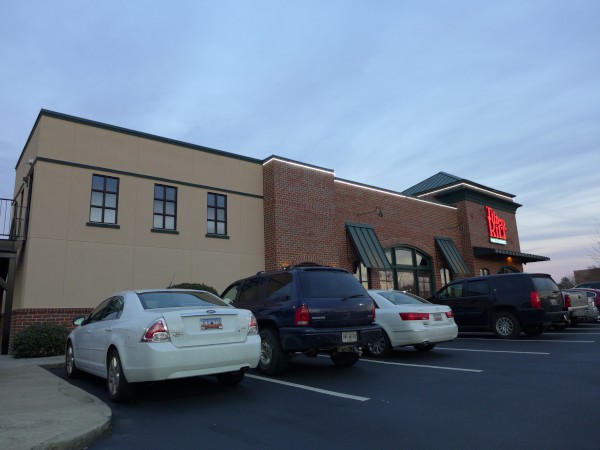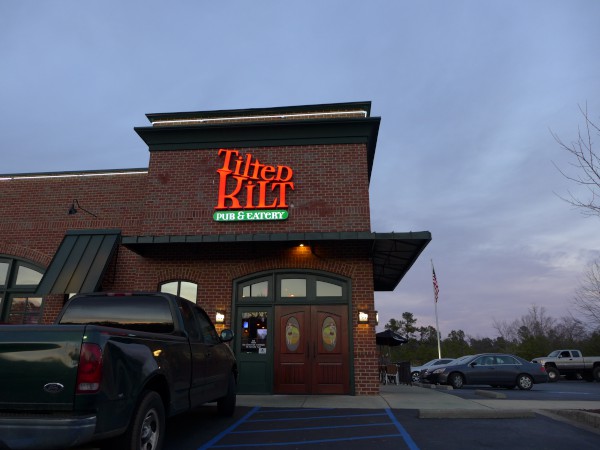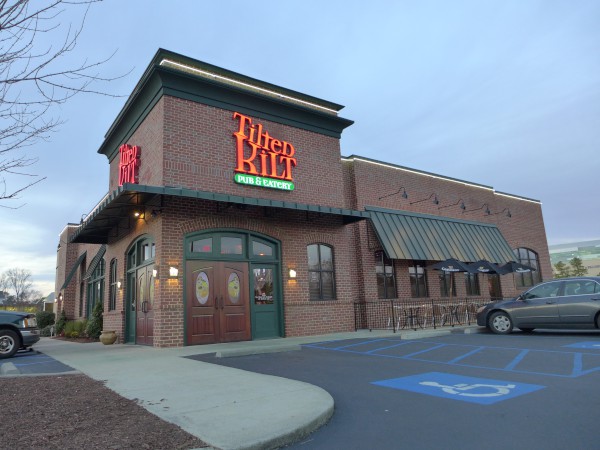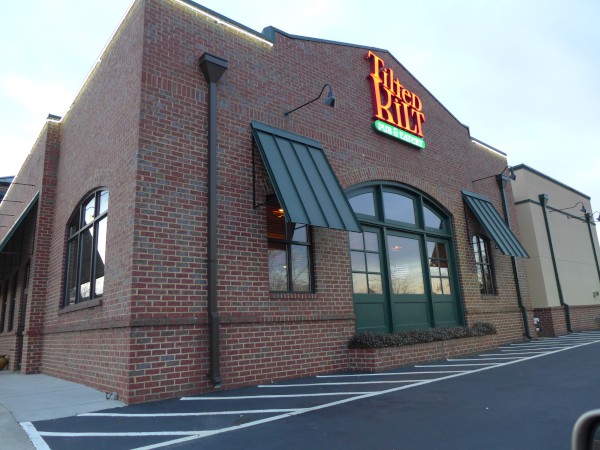 I have already done a closing for Huller's Black Forest in their final home on Saint Andrews Road. Before they moved there however, they occupied this Columbiana Drive building, up a flight of stairs from the Nathan's / Bruster's parking lot.
I thought I might as well do this one now, as the building has just reopened as The Tilted Kilt, a breastaurant a bit more upscale than Hooters and thankfully featuring no actual Scottish cuisine, most of which seems to have been created as a dare of some sort.
UPDATE 19 September 2022: Adding map icon.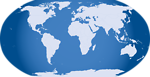 Posted at 10:30 pm in Uncategorized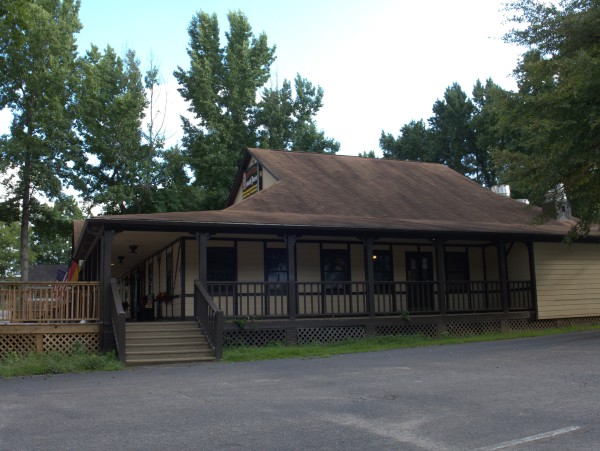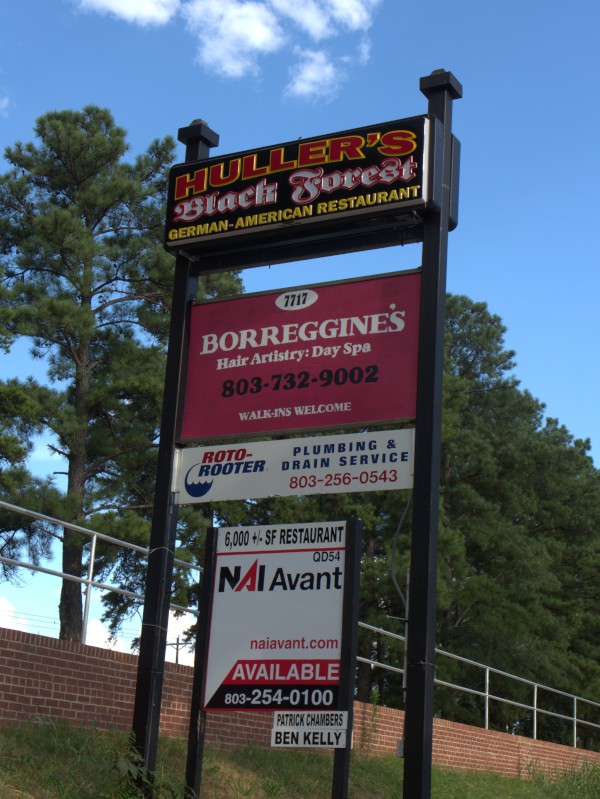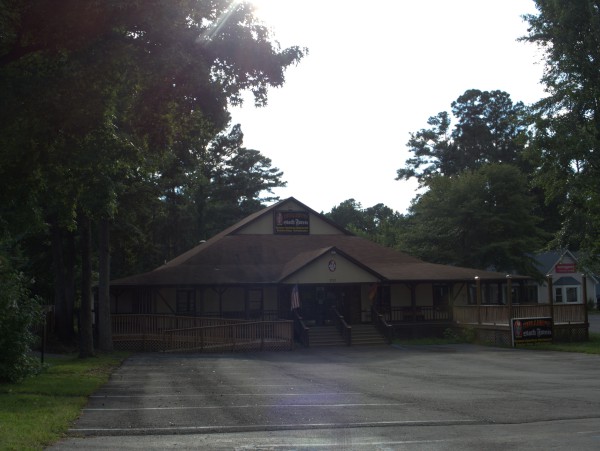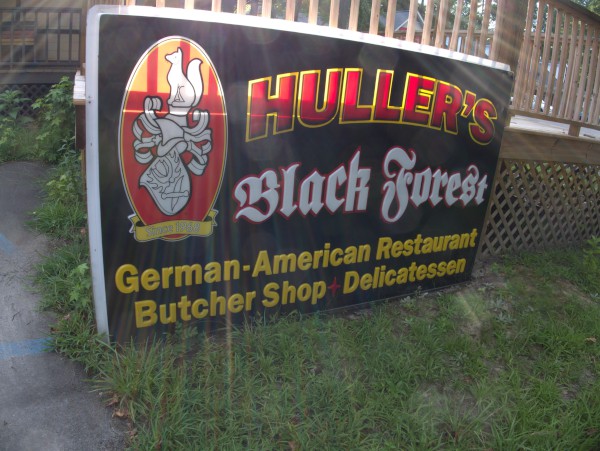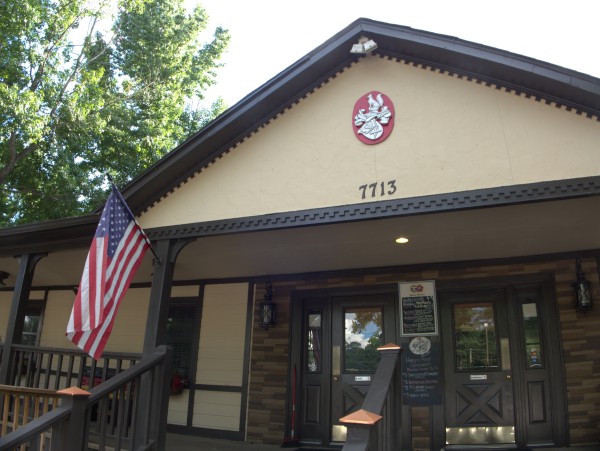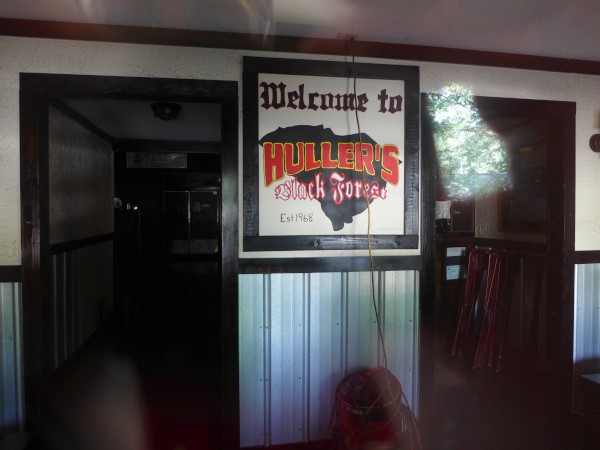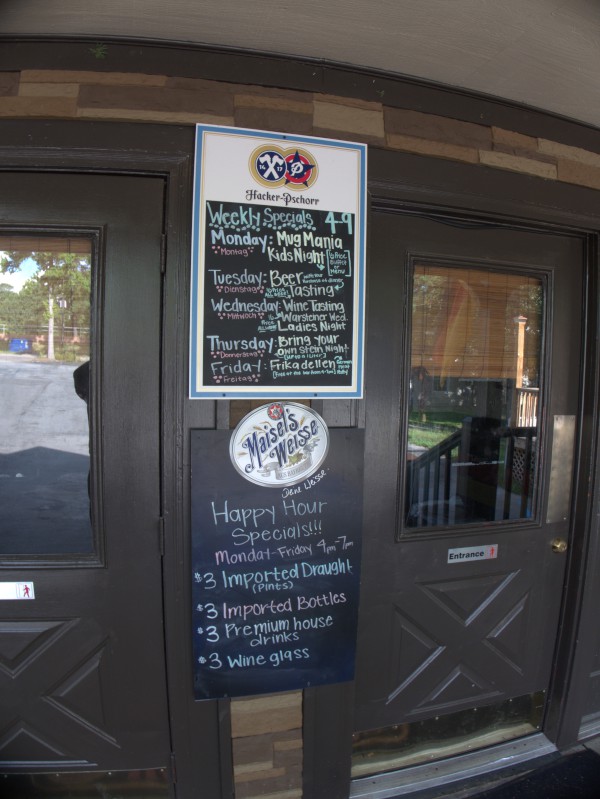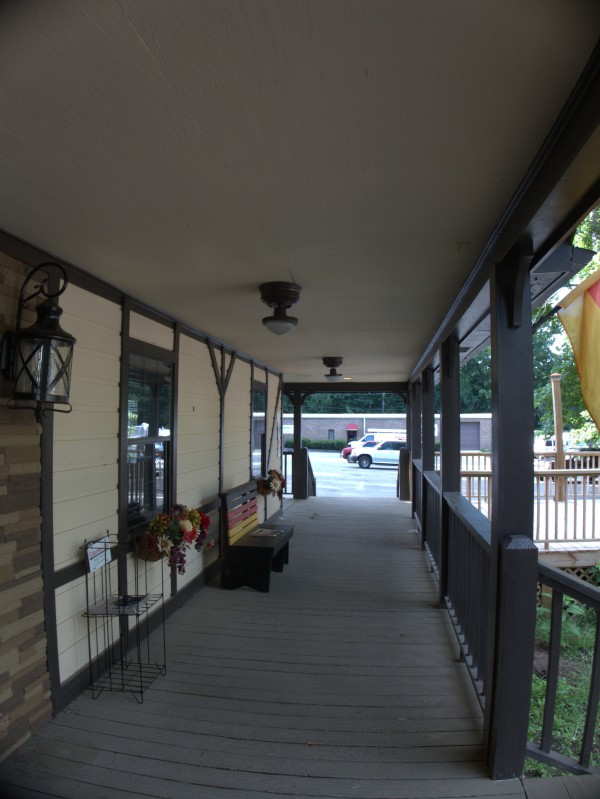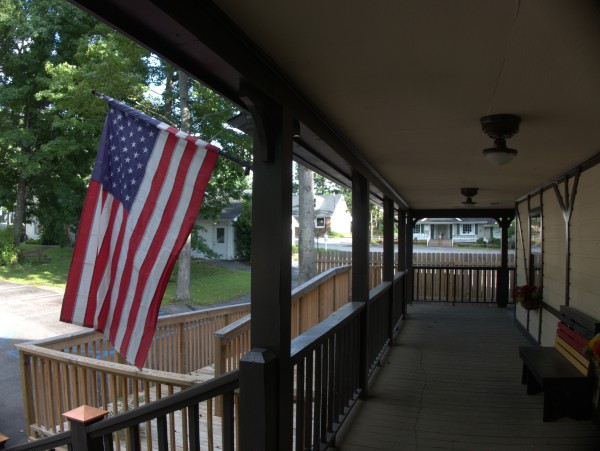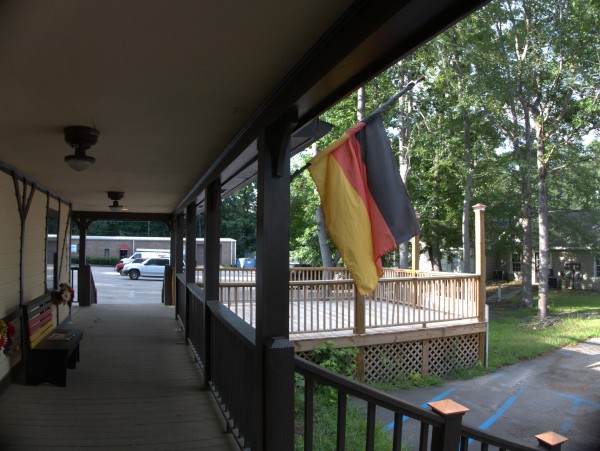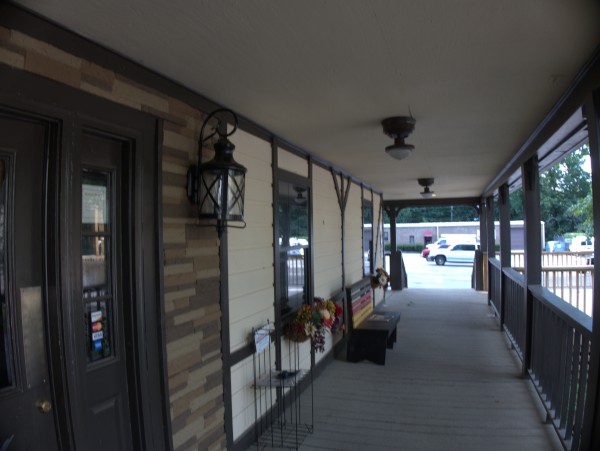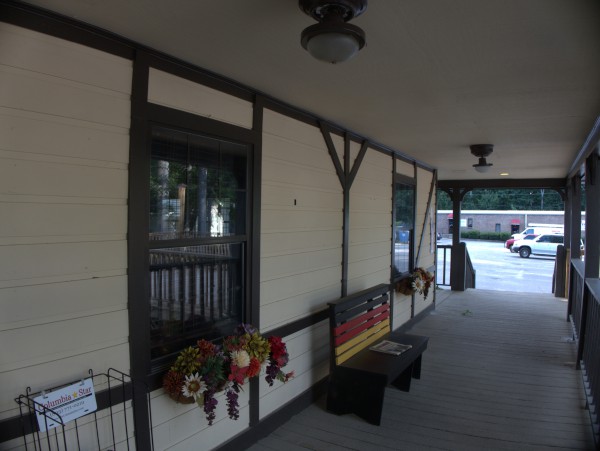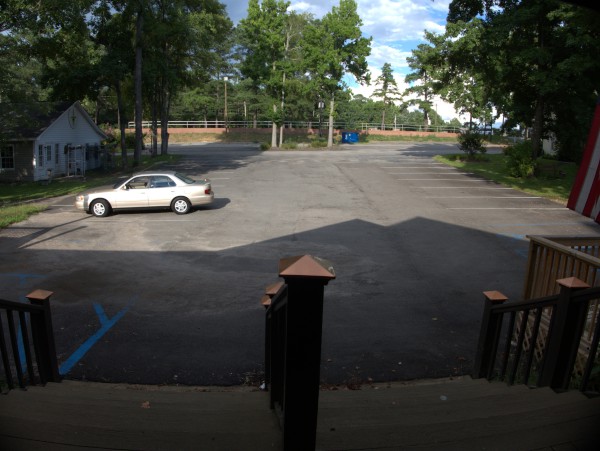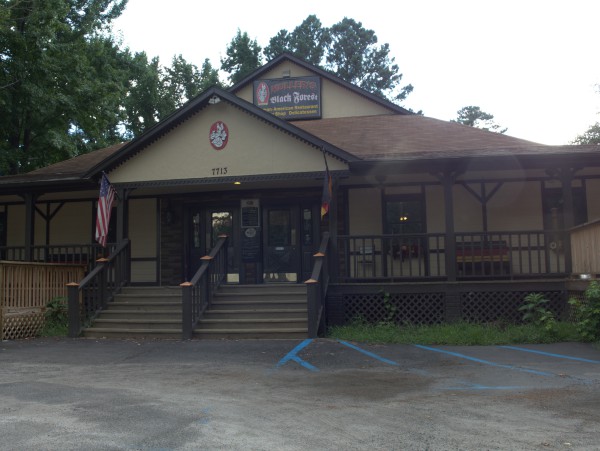 I had no idea this little sunken plaza was there on Saint Andrews Road until I went looking for Huller's a few weeks ago. It's quite a ways out, North of Lake Murray Boulevard, and I don't think I had ever been in the area before.
Although Huller's announced their closing on Facebook back on 14 July 2013, the place still looks like someone could fling the doors open any minute. All the signs and menuboards are still up with the weekly specials still posted. For that matter, the main web site is still available as well.
I've been to Germany, but about all I recall about the food is the hotel breakfast had limp bacon and the one time we tried to break away from work and go to a real restaurant, the hostess stalked off in front of us leaving us to weave between tables until she had totally lost us. We never saw her again, and ended up at a Chi-Chis, as I recall it.. So anyway, I was never moved to check out Huller's though I did like their I-26 billboard which was very much in the spirit of our old State Fair friend: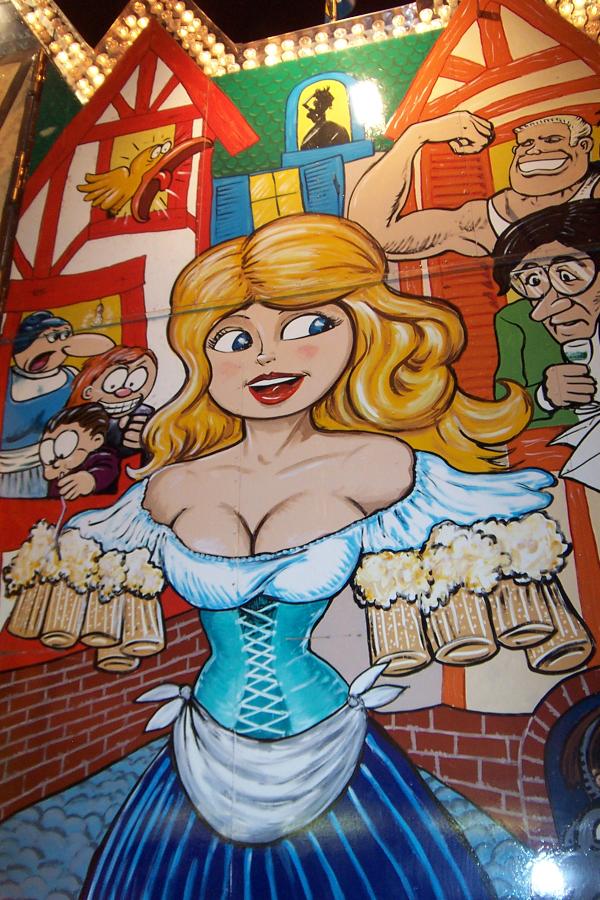 (Hat tip to commenter jason)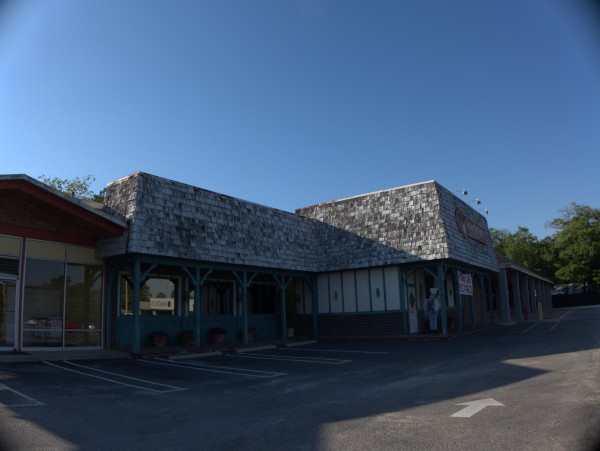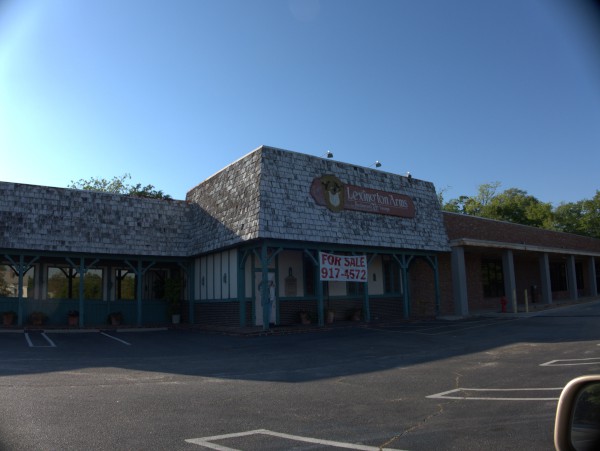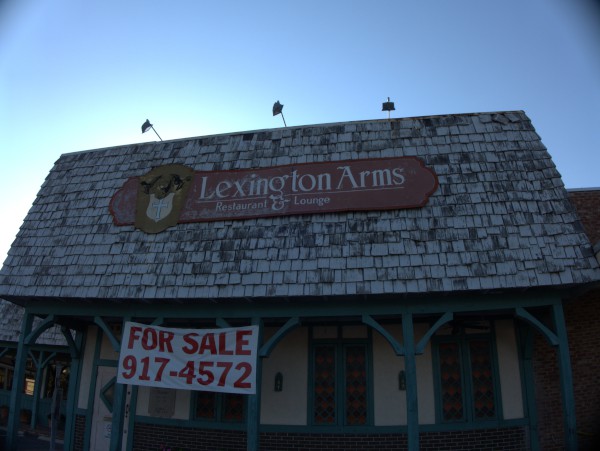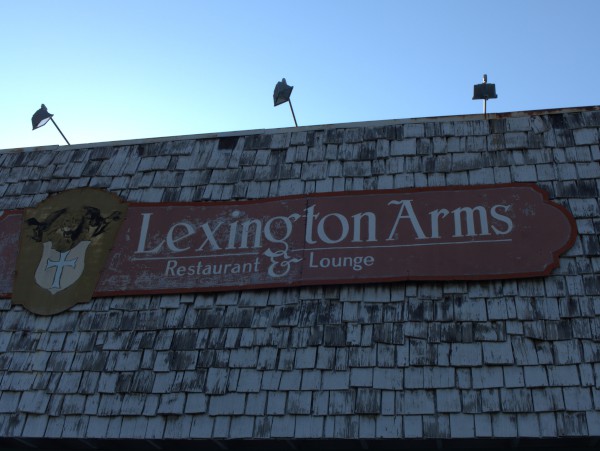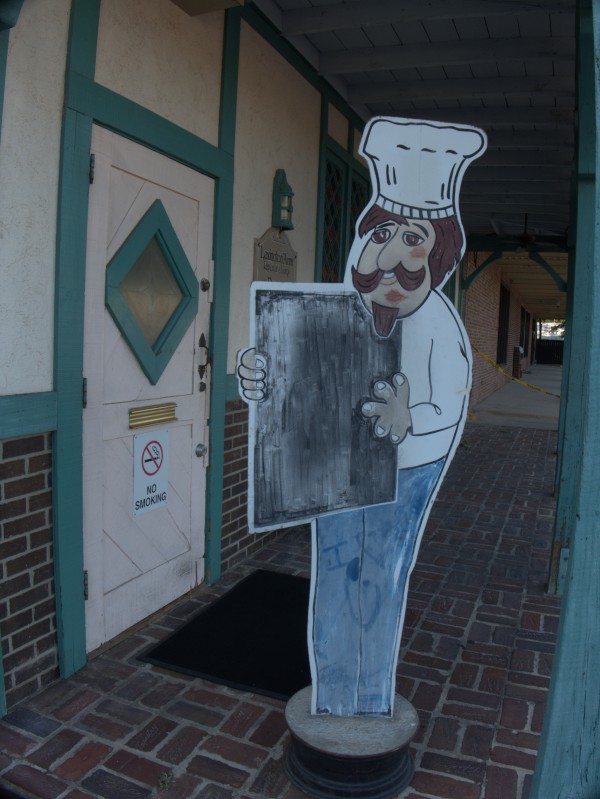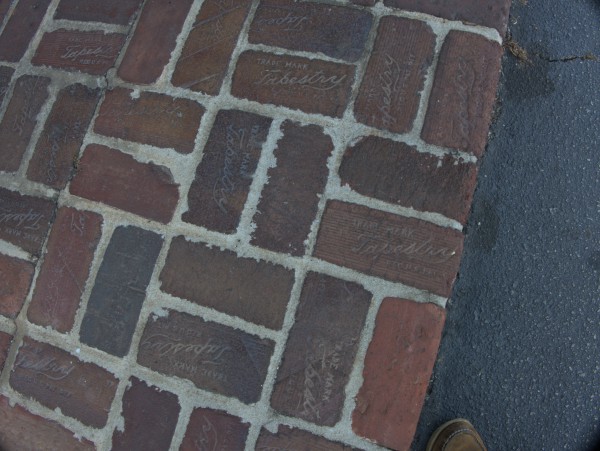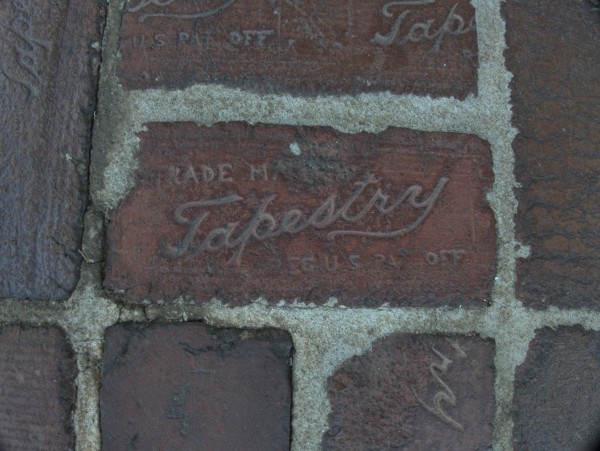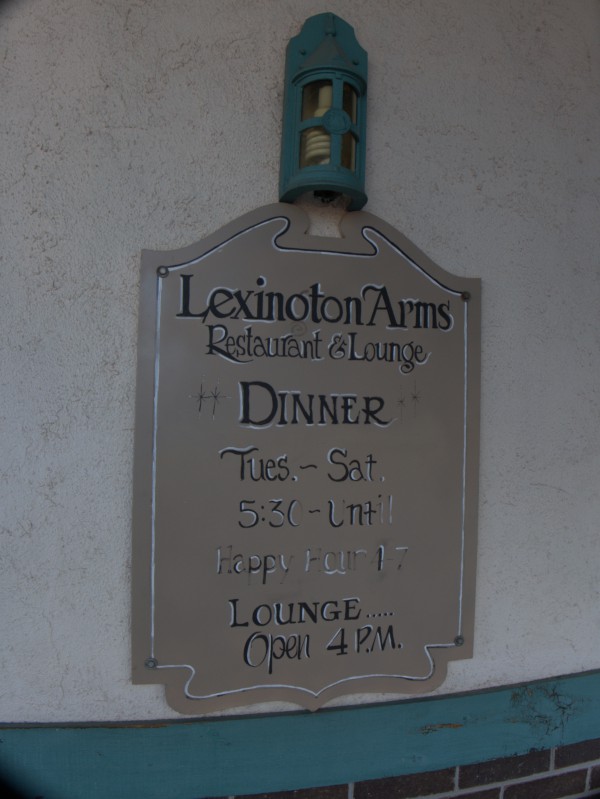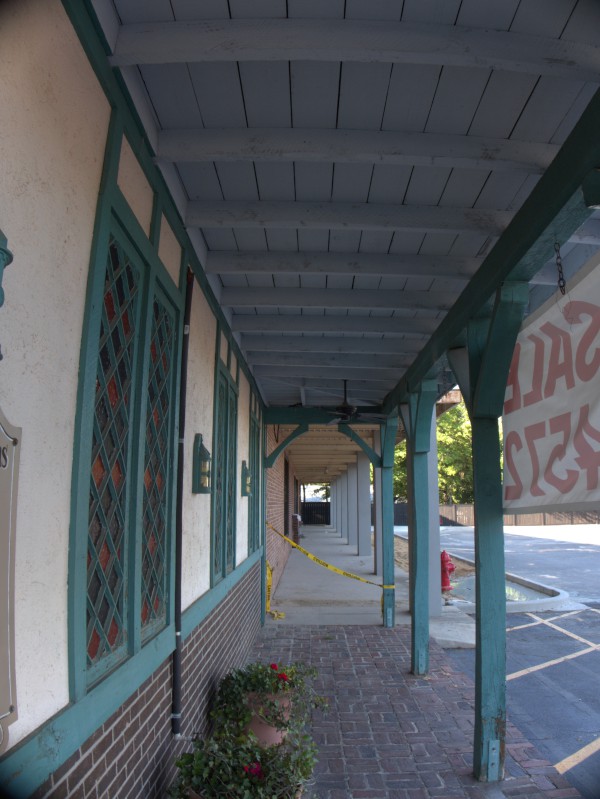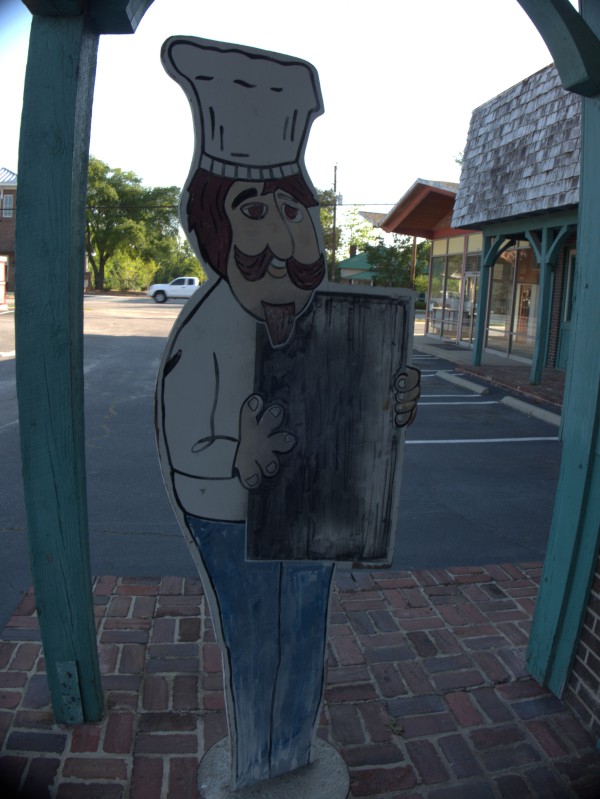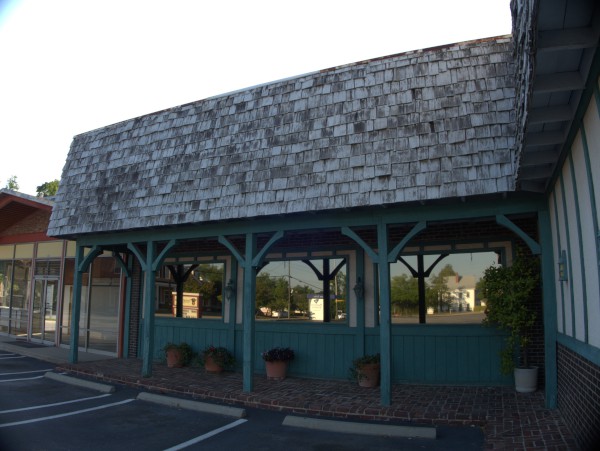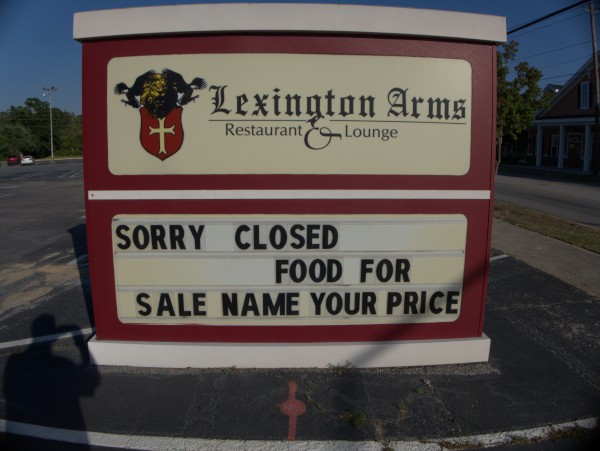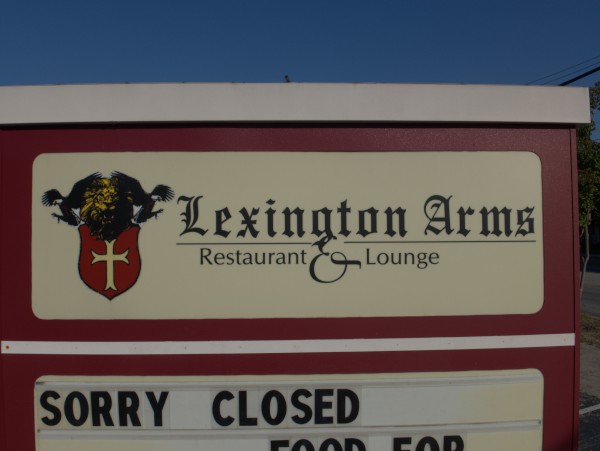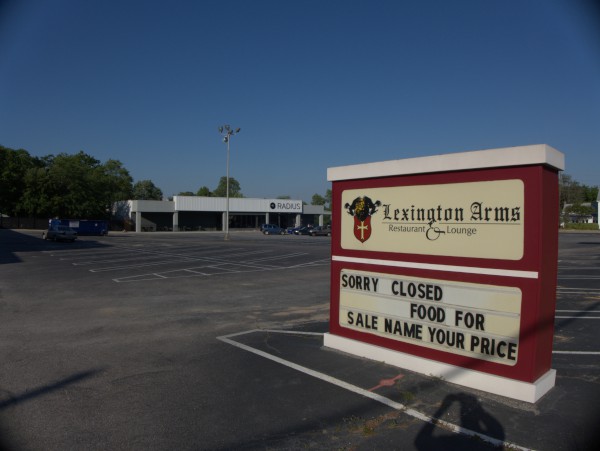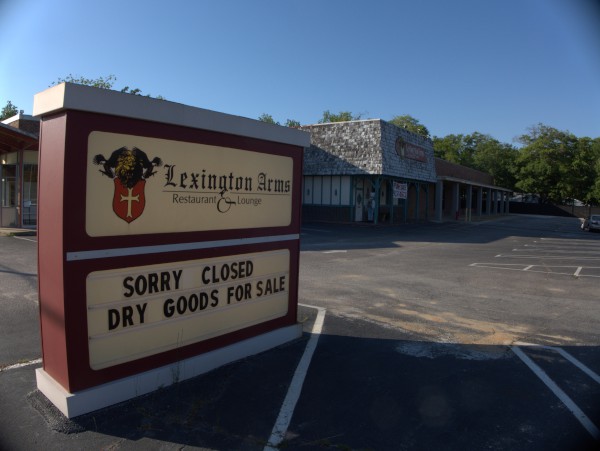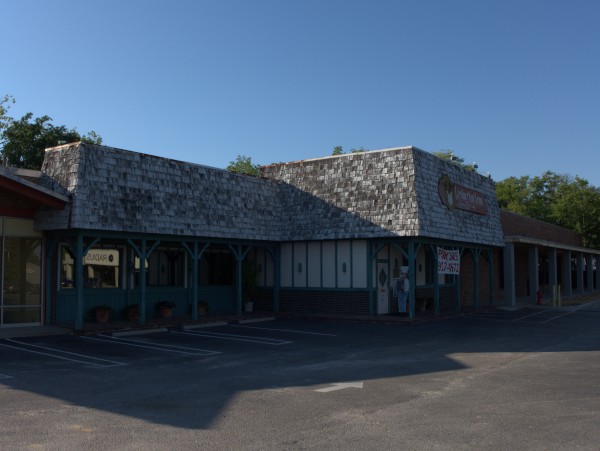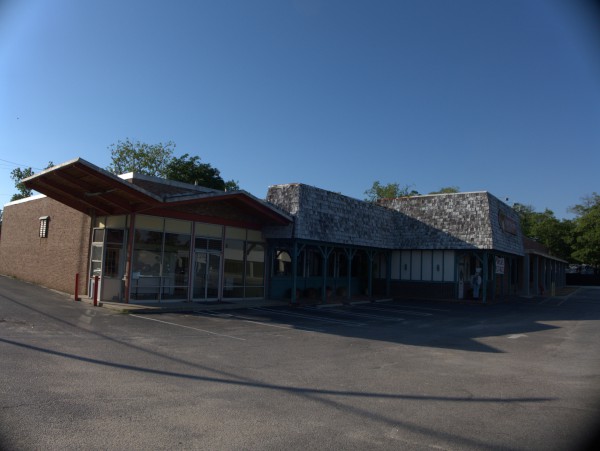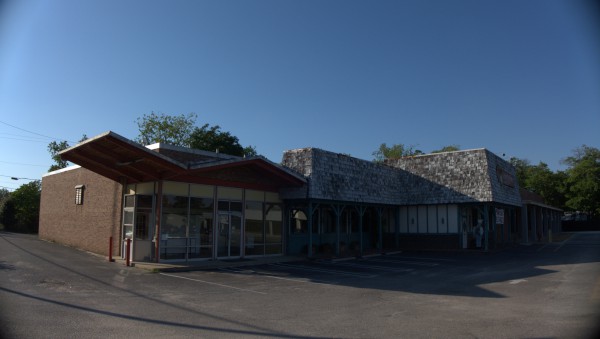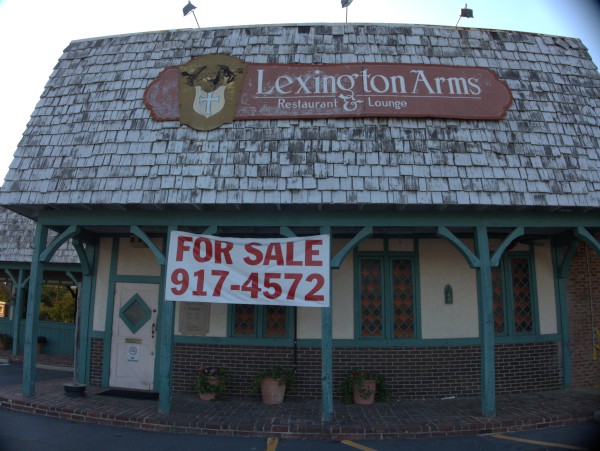 I had noticed Lexington Arms a few years ago when I did a closing on the Piggly Wiggly / Ace Hardware across the parking lot.
At the time, just from the rather 1970s look of the place, I figured it was a local hole-in-the-wall and didn't take the effort to find out anything about it. From my web searches today, I was apparently totally wrong, and this was a well regarded European restaurant serving authentic French and German food -- some of which you can apparently make them an offer on..
(Hat tip to commenter Kc)
UPDATE 8 August 2017 -- Well something is happening here. I assume the adjacent church is taking over and upfitting this wing of the plaza, but if not them, then someone is: